If you want to achieve cinematic quality audio at home, investing in a soundbar is a good idea.
Soundbars are popular for making crisper and sharper background sounds—but does a soundbar make voices clearer in scenes with dialogue?
Compared to your TV's built-in speakers, a soundbar will have significantly better audio quality. In other words, the music that you hear may have a deeper bass or a more pronounced treble.
Dialogue can also become substantially clearer, making it easier to hear and understand.
Unfortunately, there may be some factors that could affect your soundbar's performance in terms of audio quality.
This article looks at what makes soundbars the ideal choice for your audio system. We also discuss the different factors that could affect how your soundbar produces sound.
Keep reading for more details!
What Is a Soundbar?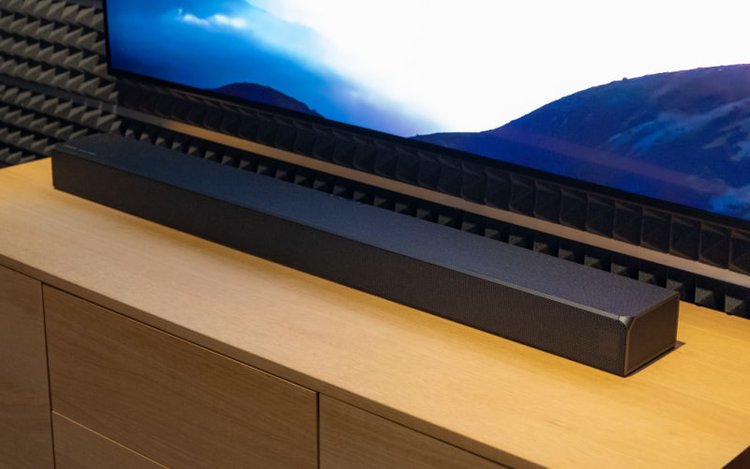 A soundbar is a great alternative for those who don't have the space for a theater receiver and speaker setup. It allows you to achieve cinematic quality audio without all the fuss of a surround sound system.
Normally, a soundbar is long and slim, with two or more speakers contained inside it. This allows the soundbar to produce higher-quality audio.
Does a Soundbar Make Voices Clearer?
Most devices with built-in speakers don't produce the best audio. Since manufacturers are busy making smaller and thinner gadgets, there's not much room left for a properly-sized speaker in them.
Soundbars can drastically improve the audio quality of your devices, from music to dialogue. Its slender and long figure contains several speakers strategically positioned for you to get the best sound while watching a movie or listening to audio.
Each speaker has a separate channel for audio to come through, so the sound you hear is clearer and more balanced. Dead areas are also completely eradicated, giving you an all-around upgraded audio experience.
How Do I Make the Dialogue Clearer on My TV?
There are three main ways you can make the dialogue clearer on your TV. These are:
Adjusting the volume settings
Connecting headphones to your TV
Getting a Soundbar
Let's take a closer look at each option.
Adjusting the Volume Settings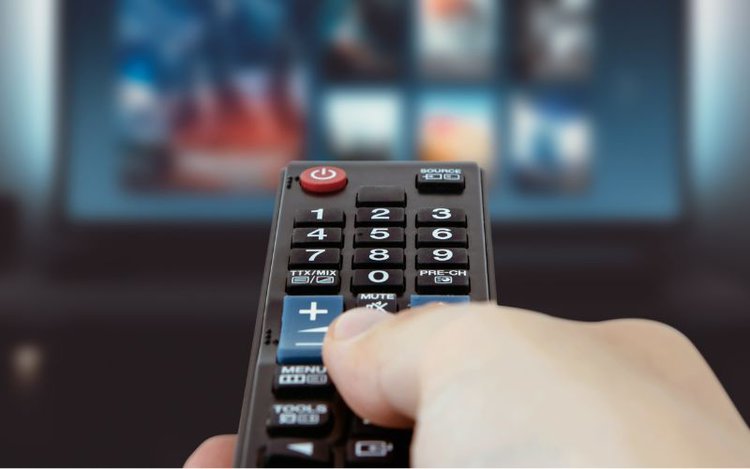 A misconfiguration of the settings is a common reason why dialogue may sound off or too low on your TV. You can easily fix this by adjusting the volume settings on your TV.
Generally, you'll have to perform the following steps to do that:
Go to "Menu" then "Sound" on your TV
Look for "Dynamic Range Compression" in the options
Adjust the "Dialogue" option to match the "Music/Sound" option
Press "Save" then "Exit"
Connecting Headphones to Your TV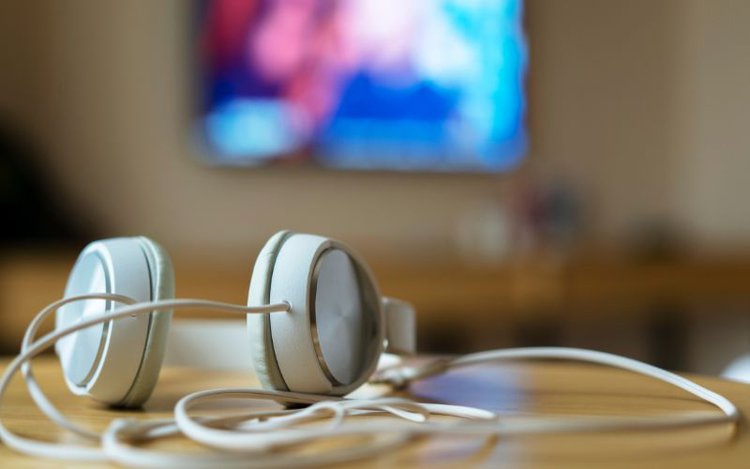 Most modern TVs come with Bluetooth capabilities. If your TV is Bluetooth-compatible, consider investing in some wireless headphones, so you can enjoy better sounds and dialogue while you watch.
Something like the Logitech G345 , which supports Dolby Atmos, is a great choice.
Getting a Soundbar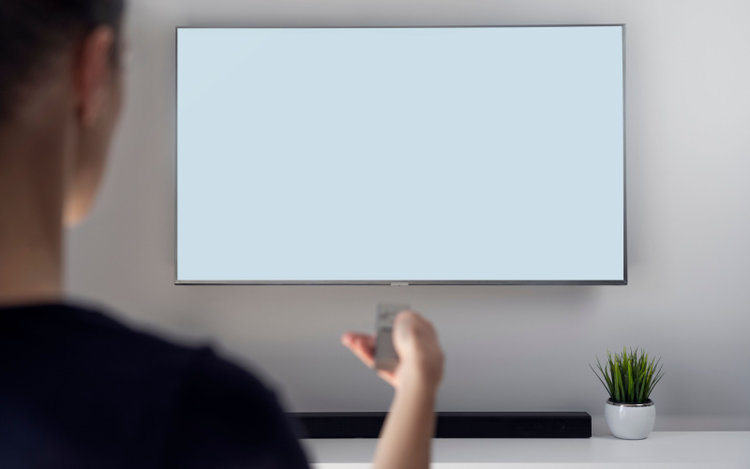 As we mentioned earlier, soundbars are designed to enhance the music and dialogue of the content that you watch on your TV.
It's a cost-effective and simple way to enjoy cinematic quality audio at home.
Why Does My Soundbar Sound Muffled/Distorted?
There may be moments when your soundbar output sounds muffled or distorted. A blown speaker is often the culprit in this situation.
You can get a blown speaker from a power surge or from playing music too loud on your soundbar. Unfortunately, blown speakers aren't the easiest to fix.
You'll have to talk to a professional and have the speakers re-coned. Or, if you're confident enough in your DIY skills, you can buy a speaker reconing kit and fix your soundbar yourself.
Last update on 2023-10-04 / Affiliate links / Images from Amazon Product Advertising API.
IMPORTANT: If your soundbar is still under warranty, it's best to visit the store or manufacturer to get the item fixed by a licensed technician. Doing the repairs yourself could void your warranty or even lead to your soundbar getting permanently damaged.
Final Thoughts
Whether you're trying to achieve better audio or dialogue at home, getting a soundbar is a great idea. It's compact and cost-effective, saving you both space and money in the long run.
Furthermore, it can improve the audio quality of your movies and music, so you'll no longer have a hard time understanding dialogue and lyrics in your downtime.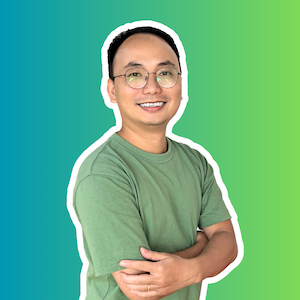 Vance is a dad, former software engineer, and tech lover. Knowing how a computer works becomes handy when he builds Pointer Clicker. His quest is to make tech more accessible for non-techie users. When not working with his team, you can find him caring for his son and gaming.