Digital streaming devices like your Roku sticks or Roku TVs are dominating new-age entertainment. They are convenient, affordable, and robust.
With a couple of subscriptions and a few clicks here and there, you can consume any form of entertainment you please in mere minutes.
Sure, having access to over half a million shows sounds cool and all. But is it possible to expand that number even further?
The internet, after all, is home to an infinite library of media. So you are probably wondering, do Roku devices have an internet browser?
The short answer is no; Roku devices do not come with a built-in web browser. But you can work your way around that with a few hacks.
Stick around for the scoop!
Why Roku Doesn't Have a Web Browser?
Fire devices have Silk as their built-in web browser, what about Roku devices?
Since its release in 2008, Roku has always been strict with third-party browsers. As a Roku device owner, you are ideally not allowed to stream content that isn't part of Roku's Channel Store.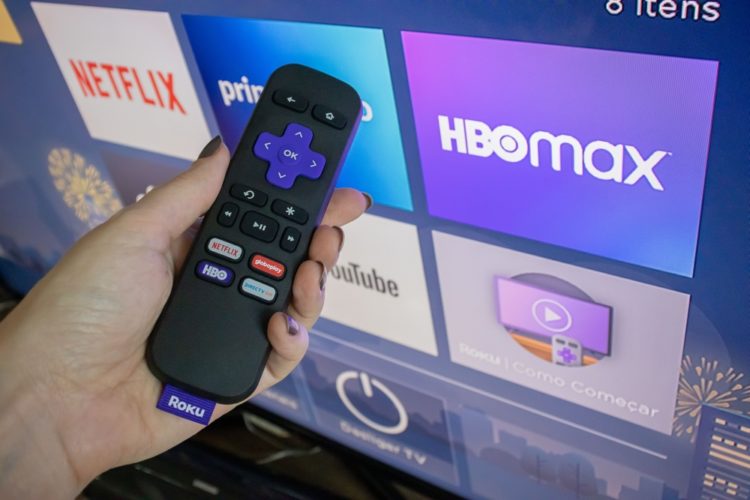 In fact, if you look at Roku's support page, they have directly addressed this issue.
But for a short while, browser channels had surfaced in the store until recently. Web Browser X and Poprism were some of the popular ones, but their glory days have come to an end.
Roku Developers have established in writing that browser channels or channels of similar nature are unlikely to be certified in their ecosystem. In other words, no browser channels are allowed!
The need for browsers has been a common plight for most Roku users. Some have even jumped ship and moved to be Amazon Fire consumers.
But for the loyal Roku user, there are some hacks that will let you use a browser.
How to Browse the Web Using Your Roku Device
Third-party web browsers are unreliable and turbulent. One day they work perfectly fine; the next, they're banned.
In fact, as of this writing, popular browser channels Poprism and Browser X are not working on Rokus anymore.
So, what other alternatives are you left with?
Screen Mirroring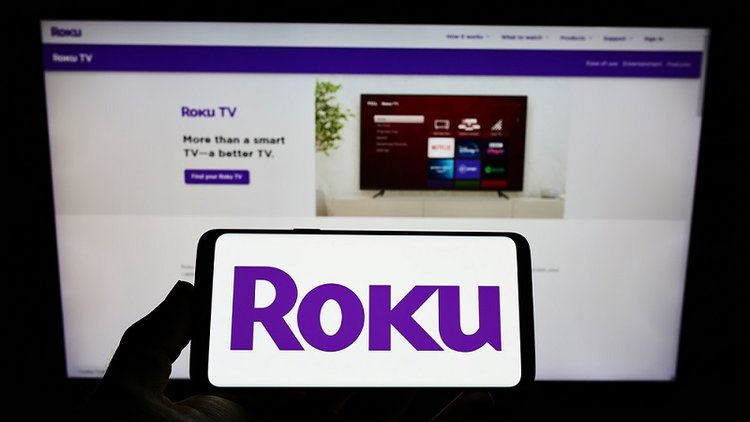 This is by far the most common method for bypassing streaming limitations. But what exactly is screen mirroring? And how does it work?
Screen mirroring essentially replicates or 'mirrors' the contents of your screen to another screen.
This solution is perfect for something like accessing web content. It's wireless, it's easy, and it doesn't run the risk of transferring malware.
There are different ways you can mirror a screen onto your Roku display, and it depends on which device you use.
Enable Screen Mirroring Feature on Roku
Before attempting to mirror your phone or device on a Roku, ensure you enable the feature first. To do this, follow the steps below:
On your Roku Remote, press the Home button, then go to Settings.
Select System, then click on Screen Mirroring.
Under Screen Mirroring Mode, choose between Prompt or Always Allow.
Note: Choosing 'Prompt' means that when a device attempts to mirror on your Roku, a prompt will appear on the screen before allowing the phone to connect.
Choosing 'Always Allow' will automatically allow any device to mirror without needing a prompt.
If you own a Roku Express, check if your device model supports screen mirroring. Certain models of Roku TV have limitations on screen mirroring as well. You may refer to Roku's device chart for more details.
Mirroring an Android phone on your Roku device
Assuming all your devices are compatible and support screen mirroring, here's how you mirror a screen to your Roku device using an Android phone:
Method 1 – Samsung Galaxy
Samsung Smart TV: How to mirror your phone screen on the TV
On your Samsung phone, pull down to access quick settings. Then, depending on the model of your Android phone, select "Smart View", "Screen Share," or "Screen Mirroring."
Make sure that your Roku and Android device are connected to the same WiFi network.
Look for your Roku device on the list and then select it to start mirroring immediately.
Method 2 – Other Android phones
Screen Mirroring Android to TV (2022)
Go to "Settings" > "Connected Devices".
Then "Cast" > Select your Roku device
Make sure that your Roku and Android device are connected to the same WiFi network.
Method 3 – Third-party apps
Screen Mirror your Android screen on a Roku TCL TV ( Phone and Tablet )
Go to the Google Play Store.
Download the Screen Mirroring for Roku app.
Check if your Android and Roku devices are hooked to the same WiFi network.
Open the app and it will automatically search for Roku devices to connect to.
Once the list of devices pops up, tap & choose your Roku device's name.
Alternatively, you can connect both devices via QR.
Press "Start Mirroring" to immediately flash your screen on the Roku TV.
Mirroring an iOS device with your Roku TV
How To Cast iPhone to Roku - How to Screen Mirror iPhone iPad to Roku TV Guide Instructions
You must check first if your Roku device is fit to run Airplay. Some Roku devices need to run on at least OS 9.4, while others need an OS of at least 10.0.
Check out this article to learn if your Roku device is compatible with Airplay.
Similarly, you also need to check if your Apple device supports screen mirroring. Your iOS device needs to be running iOS 12.3 or later.
Macs with at least macOS Mojave 10.14.5 or later can also support screen mirroring.
Once you're all set, follow the steps below to mirror your Apple device:
Ensure that all devices (Apple and Roku) are connected to the same Wi-Fi.
Select the media you wish to display or share on your Apple device.
If you're sharing a video, select the AirPlay video icon or if you're sharing an audio track, select the AirPlay audio icon or the Share icon.
After selecting the icon, find the name of your Roku device on the list to immediately start casting.
Conclusion
The key takeaway is that screen mirroring is the most reliable way to use a web browser on your Roku device. Browser channels often come and go because of Roku's strict policy.
What's more, navigating browser channels can be a hassle unless you have a keyboard for your TV. So between screen mirroring and browser channels, choose screen mirroring.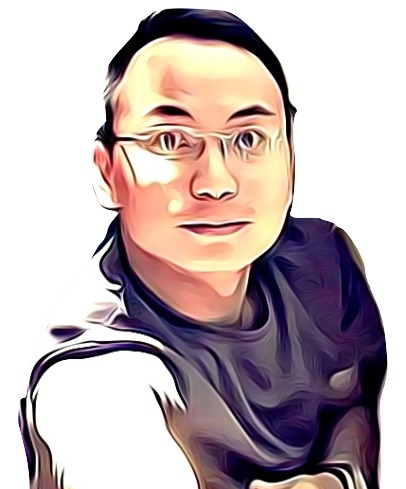 Vance is a dad, former software engineer, and tech lover. Knowing how a computer works becomes handy when he builds Pointer Clicker. His quest is to make tech more accessible for non-techie users. When not working with his team, you can find him caring for his son and gaming.