Have you been eyeing a particular 4K TV for a while now and wondering whether you would also need to upgrade your HDMI to 2.1 to enjoy 4K content?
Let's find out below as we look at what HDMI 2.1 offers (as far as 4K) compared to older HDMI specifications.
What does HDMI 2.1 support?
Before we even learn what HDMI 2.1 offers, it's important to know that 4K is not available with HDMI 2.1 only.
You can get 4K with HDMI 1.4 and HDMI 2.0. Granted, HDMI 2.1 has robust features that are absent in 1.4 and 2.0. The difference HDMI 2.1 makes in 4K content is most noticeable during gaming when the might of the high technology it supports is unleashed.
Now that that is out of the way let's get a breakdown of the features HDMI 2.1 supports.
More high resolutions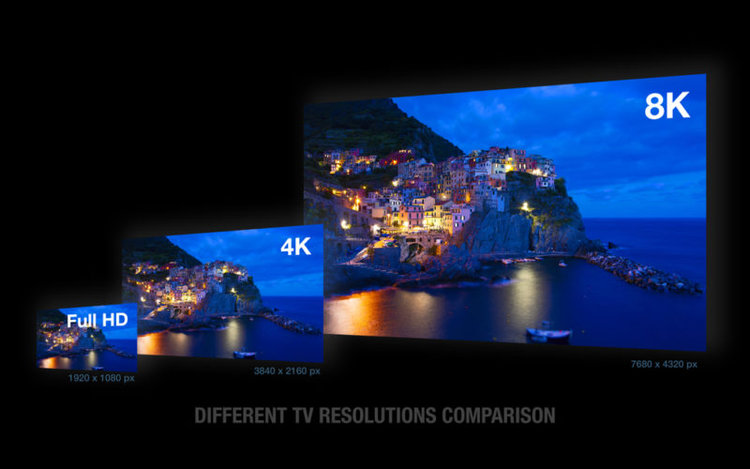 Unlike previous HDMI specifications, HDMI 2.1 supports several high resolutions beyond 4K. It supports 4K at 120 Hz and 8K at 60 Hz and supports 5K and 10K at 60 Hz and 100 Hz, respectively.
Older specifications do not support 8K, and while they do support 4K, they only do at a maximum rate of 30 Hz and 60 Hz.
The possibility of 10K content may have thrown you off for a minute there. But not to worry, 10K is only for commercial uses presently.
It's worth noting that HDMI 2.1 supports both uncompressed and compressed video. The HDMI Forum uses letter designations to differentiate between the modes.
Letter A supports uncompressed mode, B supports compressed mode, and AB supports both compressed and uncompressed modes.
On devices, this is denoted as 4K/120A, 4K/120B, and 4K/120AB.
Fixed Rate Link
HDMI uses FRL (fixed rate link) signaling technology to attain higher uncompressed resolutions and lower data rates when transmitting compressed video.
FRL replaces TMDS (transmission minimized differential signaling), the signaling technology used in older HDMI specifications.
HDMI devices using TMDS will continue to interact with HDMI 2.1 products since the latter has support for TMDS, which enables backward compatibility.
Dynamic HDR
HDMI 2.1 supports static HDR and dynamic HDR technology. That means it brings out the brightness, contrast, and depth in every video frame.
And because it covers an extended color space with far more color gamuts, it showcases the minute details in every video.
eARC
HDMI 2.1 uses Enhanced Audio Return Channel (eARC), an advanced version of ARC (Audio Return Channel), while older HDMI specifications use ARC.
eARC has a higher bandwidth than ARC and can therefore transport audio in uncompressed format.
Additionally, it allows for higher audio optimization, which brings out more audio depth and detail.
As a result, it retains the rich vibrancy of the original sound, allowing you to enjoy the theater-quality sound.
Most importantly, eARC supports a higher number of audio formats than ARC, including high-bitrate formats like Dolby TrueHD, Dolby Atmos, and DTS:X.
Quick Media Switching (QMS)
When the video playing has different frame rates, the devices have to recalibrate and accommodate each frame rate.
As this is happening, the screen may momentarily go blank.
The QMS feature in HDMI 2.1 uses VRR to quickly and smoothly change from one frame rate to another.
In doing so, it eliminates the blank screen interruption.
Enhanced Gaming Features
HDMI 2.1 supports multiple advanced gaming features.
The most significant of these include:
VRR (Variable Refresh Rate)
VRR follows the graphics processor rendering speed. The source fully renders the video frame—no matter how long it takes—and then delivers it for transmission.
It's a slower process than what the static refresh rate used in older HDMI specifications follows.
But it has its benefits.
VRR ensures only fully rendered frames are transmitted. In turn, you get a smooth gaming experience.
With a static refresh rate, a set number of video frames must be transmitted within a specific time, say 60 fps.
Sometimes, the frame takes longer to render. Yet, the source must deliver 60 frames in one second.
So the source transmits the partially rendered video frame so it can meet the 60 fps quotient.
When the video frame hits the screen, it looks torn because the edges of the image displayed do not align, in what we refer to as screen tearing. And, of course, this affects your gaming experience.
Auto Low Latency Mode (ALLM)
ALLM automatically activates ideal latency so the device can switch to low-latency mode when gaming. Low latency eliminates lag and provides a smooth gaming experience.
With older HDMI versions, you have to enable low-latency game mode manually from the Settings.
But ALLM simplifies the process and makes the switch for you. Then it switches back to regular viewing mode when you stop gaming.
In any video transmission setup, there will be latency.
Latency as the frame moves from the source, through the cable, and into the display. And latency as the frame is processed inside the display before finally being shown on the screen.
QFT focuses on minimizing transmission delays. It does so by sending active videos across the cable in as little time as possible.
Do you need HDMI 2.1 for 4K?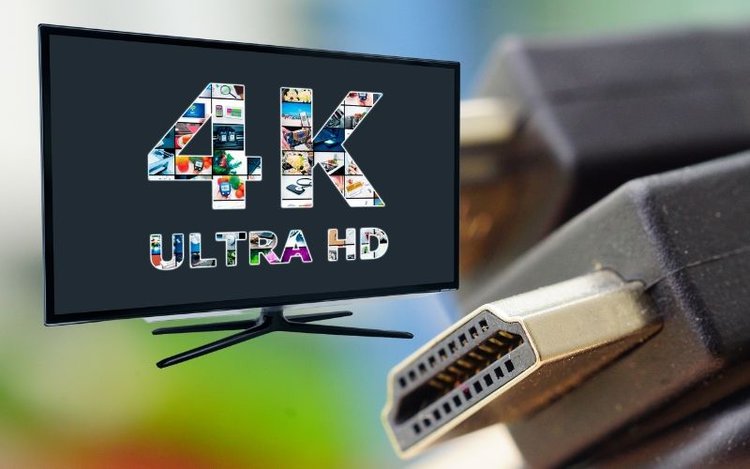 No, you don't need HDMI 2.1 for 4K. You can use HDMI 1.4 and HDMI 2.0 for 4K.
The difference is that the older specifications have a much lower bandwidth than HDMI 2.1. Consequently, the frame frequency (also known as frame rate) is lower.
The frame frequency is the rate at which a sequence of images (called frames) appears on the screen. It's measured in seconds and expressed in hertz.
So you'll see this often written as fps (frames per second) or Hz (hertz).
With that in mind, let's see what each HDMI specification offers:
HDMI 1.4 has a bandwidth of 10.2 Gbps and supports 4K at 24/25/30 Hz. That means HDMI 1.4 displays a maximum of 30 frames per one second of video playback.
HDMI 2.0 has a bandwidth of 18 Gbps and supports 4K at 60 Hz. So HDMI 2.0 displays 60 frames per second of video playback.
HDMI 2.1 has a bandwidth of 48 Gbps and supports 4K at 120 Hz. That means HDMI 2.1 displays 120 frames per second of video playback.
As you can see, it's a massive jump from the lowest frame frequency, 30 fps, to the highest, 120 fps.
But what does that mean?
It means the more frames packed in a one-second video, the better the video consistency.
The video has more detail and thus appears sharp.
Lower frame rates tend to display choppy video with little detail.
Higher frame rates are considered high-speed because they relay fast movements without blur.
Low frame rates tend to cause blurring when relaying fast-motion videos.
The bottom line is:
You can use HDMI 1.4 or 2.0 for 4K. The video will not be as smooth as you get with HDMI 2.1, but this will only be noticeable if the content has lots of fast movements, like sports or video games.
Is HDMI 2.1 overkill?
HDMI 2.1 is not overkill given the many advancements it offers over previous HDMI versions.
There is immense value in HDMI 2.1, from support for higher resolutions to dynamic HDR and advanced audio formats.
Not to mention the higher number of advanced gaming technologies it delivers.
If it seems like overkill, it's because there aren't many HDMI 2.1 compliant devices and applications yet.
As game developers release more games with HDMI 2.1 features and TV producers avail more 4K content, HDMI 2.1 benefits will become more apparent.
Conclusion
As you can tell by now, It's not necessary to have HDMI 2.1 for you to enjoy 4K features. You can get 4K with HDMI 1.4 and 2.0 devices and cables. However, HDMI 2.1 adds numerous new tech flavors to the HDMI menu.
And you can only enjoy these when you use HDMI 2.1.
As the number of devices that support HDMI 2.1 increases, you'll have more options on how and where to experience HDMI 2.1. And more reasons to embrace the specification.
Last update on 2022-08-14 / Affiliate links / Images from Amazon Product Advertising API.