When people think about projection screens, what comes to mind is usually a flat, white, matte screen.
However, the development of specialty materials for projection screens has greatly improved the viewing experience. Unlike the standard white matte projection screen, ambient light rejecting (ALR) screens don't get washed out by ambient light.
The combination of the specialized materials and texture of ALR screens helps to enhance the picture's black levels, dynamic range, colors, and contrast.
While ALR screens may not be necessary for all situations, the visual quality promised by ALR technology makes it ideal for many home entertainment, commercial, and education purposes. Especially if the screen will be placed in a room with uncontrollable ambient light, an ALR screen will prevent the projected image from becoming unreadable.
The choice to get an ALR screen will ultimately be up to you, but we have some points that may help you reach a decision.
What is an ALR Screen?
Before deciding if you need ALR screens, let's look at how they work.
Ambient light rejecting (ALR) screens are designed to filter ambient light to achieve a clear and accurate image, especially in environments where it's impossible to control the light.
The color and contrast on a standard projector screen will appear washed out when a room is too bright. With an ALR screen, it's possible to achieve imagery unaffected by ambient light (artificial and natural), similar to what you'll see on a TV panel.
How do ALR screens work?
The ALR projection surface and materials are designed to redirect incoming light:
reflect maximum light from a projector toward the audience
Ambient light from artificial fixtures and windows will be reflected away from the audience
The only rule is that ambient light should not come from the same direction as the projection. It's important to align the projector perpendicular to the screen.
Do You Need an ALR Screen?
As mentioned, if ambient light can't be controlled in your viewing room, getting an ALR screen is necessary.
However, if you don't fit in this category, that shouldn't stop you from getting an ALR screen. This is especially true if you care about your home entertainment system.
While white matte projection screens or flat-screen TVs are versatile choices, ALR screen technology ensures next-level precision excellence. It also provides enhanced dynamic photo range, improving vibrance, brightness, black levels, and contrast.
Advantages
Produces superior and realistic high-definition images
Prevents inadequate image quality and diminished brightness
Prevents glare or the spotlight effect
Ideal for environments, regardless of ambient light
Disadvantages
More expensive than standard white projection screens
How to Know When an ALR Screen Is Right for You?
An ALR screen is ideal for viewing rooms with uncontrollable ambient lighting.
This can be a residential, commercial, retail, or educational space where artificial lighting can't be turned off or when windows can't be blocked by blinds or curtains. In these situations, an ALR screen is definitely a necessity to prevent ruining the audience's viewing experience.
Others will argue that now is the right time for consumers to switch to ALR screens, regardless of ambient lighting. There are now low-cost yet quality ALR screens available on the market, making it possible for more people to make the switch.
In the near future, industry technology experts will see more people ditching matte projection screens and even flat-screen TVs to take their home theater to the next level.
What Is the Best ALR Screen for You?
ALR screens provide sharper imagery with better black levels than your standard white matte projector screen, especially in environments with uncontrollable ambient light.
If you plan to replace your living room TV with a projector, an ALR screen is ideal for your home theater setup. There are also many great ALR screen options for classrooms, offices, auditoriums, and museums.
Most people are put off by the ALR screen's higher price tag than white screens. However, if you're looking to have the best projector setup, most people will agree that the results of an ALR screen are enough to justify the expense.
Here are the best ALR screens in the market:
Elite Screens CineGrey 3D Sable Frame Series – Best for Home Theatres
Last update on 2023-10-01 / Affiliate links / Images from Amazon Product Advertising API.
Looking to bring your home theater setup to the next level? An ALR fixed frame projection screen is the best choice for those who value home entertainment,
The Elite Screens Cinegray 3D Sable Frame Series is an ALR screen with 90-degree viewing and 1.2 gain. It has a 16:9 aspect ratio perfect for most home theater content.
The Sable Frame Series is supported by a lightweight aluminum frame. It also has a black velvet border that enhances contrast and black levels while absorbing light overshoot.
You can get CineGrey 3D Sable Frame Series ranging from 85 inches to 200 inches.
Elite Screens WhiteBoardScreen Series – Best for Classrooms and Offices
Last update on 2023-10-01 / Affiliate links / Images from Amazon Product Advertising API.
This ALR screen doubles as a whiteboard, making it a convenient option for classroom and office presentations.
It has a 120-degree viewing angle and an aspect ratio of 4:3, which is most commonly used for presentations.
The screen is made with StarBright4 with a 4.0 gain, an ideal material for preventing washed-out images due to ambient lighting. Thanks to enhanced black levels, brightness, and contrast, we find that readability is superb.
On top of that, the screen is coated with scratch-resistant nanotech resin and layers of transparent dry erase material. It has a black masking border to enhance perceived contrast while absorbing offshoot.
Conclusion
Ambient light rejecting (ALR) screens allow users to achieve sharp, high-definition images even with high ambient lighting levels.
If your projector is located in a room with uncontrollable lighting, it's critical that you replace a white screen with an ALR screen to improve picture clarity and prevent the spotlight effect.
Get an ALR screen If you want to get the best presentation setup for your home theatre, classroom, or office.
While not particularly necessary in all situations, the final choice will solely depend on your unique needs and preferences.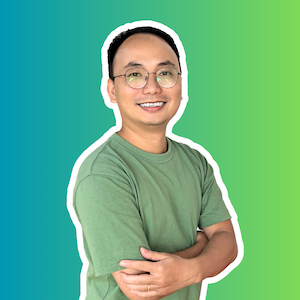 Vance is a dad, former software engineer, and tech lover. Knowing how a computer works becomes handy when he builds Pointer Clicker. His quest is to make tech more accessible for non-techie users. When not working with his team, you can find him caring for his son and gaming.