Sceptre TVs are gaining popularity in the entertainment market, and potential users are beginning to ask questions!
Following the move from standard HDMI to HDMI ARC and eARC, the vital question is, "Do Sceptre TVs have HDMI ARC?"
Yes, there are many Sceptre TVs with HDMI ARC connectors. Since 2009, Sceptre inc. has released many HDTVs, 4K TVs, and Android TVs that support the ARC function. One of them is the Sceptre X50 Full HD LED Display TV.
This article contains a detailed list of ARC-enabled Sceptre TVs. You'll learn the value of HDMI ARC in display setups, and we'll show you two ways to hook up your soundbar to your Sceptre TV.
Do Sceptre TVs have HDMI ARC?
The Sceptre brand is a branch of China New Technology Group Co., LTD. It manufactures monitors and TV sets and is considered a top-selling brand.
Sceptre TVs come in different types: flat, curved, ultra-wide, etc. They have various display technologies that allow them to interact effectively with other modern media devices.
One of these technologies is the HDMI ARC. In our analysis of what projectors have HDMI ARC, we explained how vital the HDMI ARC function is for display devices.
In 2009, ARC was released to allow audio to flow in two directions on a single HDMI cable. It is essential for display setups that include a soundbar or other media hub.
Most electronics manufacturers have adopted ARC support for their HDMI connectors, and Sceptre is one of them. This Chinese brand has many TV models with HDMI ARC.
An example is the Sceptre X505BV FHD Display TV , a 50″ TV with full HD native image resolution. It has multiple connectors, including VGA, AV, USB, component, and three HDMI ports.
The Sceptre TV supports ARC on its third HDMI port, which you can identify through the label: "HDMI ARC" or just "ARC"
NOTE: Most media devices with HDMI version 1.4 and above support the ARC and CEC functions. If you're buying a new TV and it isn't stated on the package, ask the store to test the TV for ARC support.
Which Sceptre TVs Support HDMI ARC?
Sceptre TVs offer high value for their prices, and the manufacturers group them into three categories based on their display quality and functionality.
The three groups are:
LED HDTVs
4K UHD TVs
Android TVs
1/ Sceptre LED HDTVs
Sceptre X322BV SR 32 Inch 720p LED TV
These Sceptre TVs use LED light sources to produce HD resolution images; they are known for low heat and energy consumption, sharp contrast, and rich colors.
Sceptre Inc. has some of its earliest TV models in this category. Here's our list of those with HDMI ARC.
2 / 4K UHD TVs
This group of Sceptre TVs is more expensive than the HDTVs. It comprises TVs with 4K/Ultra HD native image resolutions (3840 × 2160) that deliver immersive and detailed picture qualities.
Sceptre 4K LED TVs with HDMI ARC:
U860CV-UMRD
U515CV-UMRD
U435CV-UMRD
U750CV-UMRD
U515CV-UMRD
3/ Android TVs
These are smart TVs with HDR, Google Assistant, and built-in Chromecast. They are known for their fashionable appearance, impressive visuals, and excellent performance.
Sceptre Android TVs with HDMI ARC:
A550CV-UMC
A650CB-UMC
A518CV-UMC
A558CV-UMC
A658CV-UMC
How Do I Hook Up A Soundbar To A Sceptre TV?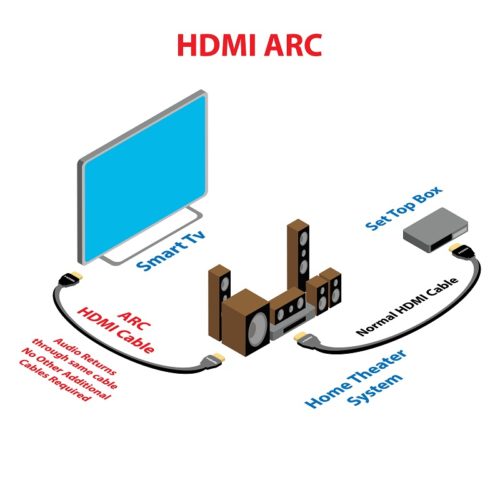 If you're unsure how to connect a soundbar to your Sceptre TV, this section has all the information you need!
Want to get excellent audio quality from a soundbar instead of your TV's speakers? You need to create a connection to transmit audio between the two devices.
The best options are:
The HDMI ARC connector
The Optical connector
All you have to do is connect both devices using an HDMI or optical cable and then change the audio settings on your TV.
We'll explain the process below.
How To Connect A Soundbar To Your Sceptre TV (With HDMI ARC)?
HDMI is the best option for transmitting high-quality video and audio signals. If your soundbar and TV have HDMI ARC ports, go for it!
Want to know what's truly exciting about ARC? You can transmit AV signals from a soundbar to your TV and return audio to the soundbar using a single cable.
There are different classes of HDMI cables. We recommend that you use a high-speed HDMI cable for this connection.
Follow the steps below:
Step 1: Plug your soundbar and Sceptre TV into power outlets and power them on.
Step 2: Connect your media source (Blu-ray player, PC, etc.) to the soundbar.
Step 3: Locate the designated HDMI ARC ports on your soundbar and Sceptre TV.
Step 4: Plug one end of your HDMI cable into the ARC port on your soundbar.
Step 5: Plug the other end of the HDMI cable into the TV's ARC port.
Step 6: Adjust the audio settings on your Sceptre TV; select the soundbar as your audio output.
NOTE: Set up your display so that the soundbar and TV are not far apart. Signals transmitted over HDMI are susceptible to degradation over longer distances.
The longer the cable, the higher the chances of signal degradation. Hence, manufacturers recommend you use HDMI cables that are under 20 feet.
How to Configure The Audio Settings on Your Sceptre TV?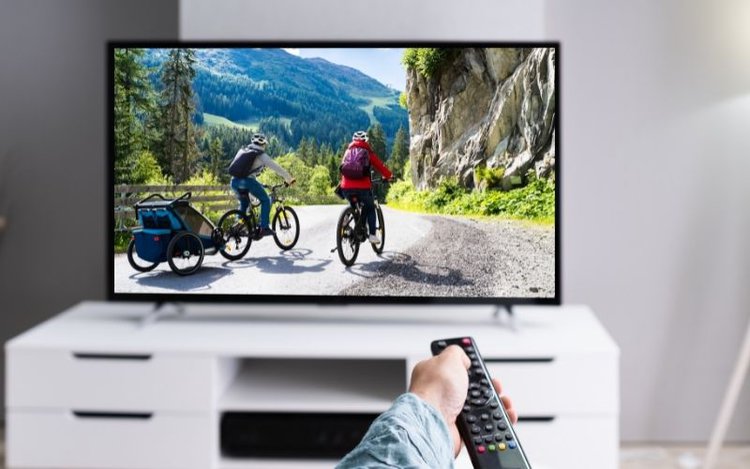 After hooking up both devices, you'll find that your TV may continue to output audio through its built-in speakers. Here's how to change that:
Press the "Menu" button on your Sceptre TV remote.
On the Menu page, navigate to Settings and press Enter.
Scroll through the Settings page until you find "Sound" or "Audio." Click on it.
Use the Arrow buttons to navigate the audio output options.
Select your soundbar (click on the HDMI port it is connected to) as the audio output, and enjoy!
How To Connect A Soundbar To Your Sceptre TV (With Optical Cable)?
Only ARC and eARC supported ports can return audio to the soundbar from your TV through the HDMI cable.
You'll need the optical connector if you connect a soundbar to your TV via standard HDMI (without ARC). It also comes in handy when connecting your media source directly to the TV (i.e., Roku streaming sticks, Chromecast dongles, etc.).
Optical connectors transmit audio signals in two directions between connected devices. The Optical cable will send audio signals from your Sceptre TV to your soundbar to give you high-quality sound.
Follow the steps below:
Step 1: Plug your soundbar and TV into power outlets and power them on.
Step 2: Connect your media source to the Sceptre TV.
Step 3: Locate the Optical jacks on both your soundbar and TV. They are usually on the side panel of Sceptre TVs.
Step 4: Plug one end of the Optical cable into the TV and plug the other end into the soundbar. Screw them tightly.
Step 5: Adjust the audio settings on your Sceptre TV (like we explained above) and select Optical output.
NOTE: Fix your optical cables firmly into the jacks. Don't twist or fold the cables to avoid damaging them.
Conclusion
Sceptre Inc. designs high-value TVs that interact smoothly with other media devices. One of the tools in its arsenal is the HDMI ARC.
Many Sceptre TVs support HDMI ARC, and you can use them with your soundbar. You have to hook up the soundbar to your Sceptre TV with an HDMI or optical cable.
Do you want to buy a new Sceptre TV? Check out the list in the article — it includes ARC-enabled TVs in different price ranges.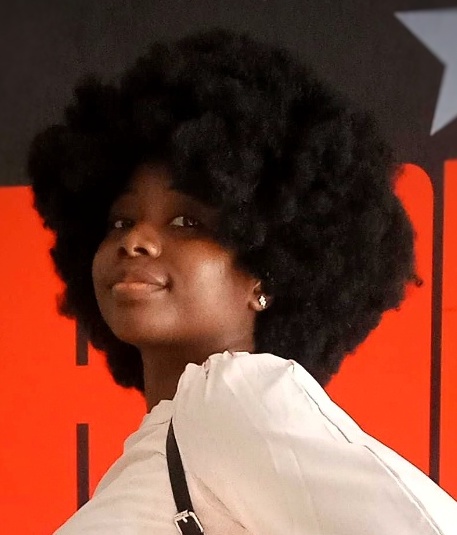 Gabriella 'Diogo is a content writer with a vested interest in tech hardware and equipment. She shares her knowledge and processes in an easy-to-grasp, lighthearted style. When she's not testing or researching device performance, you'll find her writing short stories or rewatching episodes of her favorite sitcoms.