Over the last decade, there has been a continuous evolution of the technology used in projectors. Today, innovations have made the quality of images from projectors clearer and possible to have a clear viewing experience without a dark room.
For a long time, the first consideration for most people when buying a projector was the amount of room lighting. Modern projectors come with strong lighting projection that can give clear images in rooms regardless of whether the spaces are dark or have lighting.
Do projectors need a dark room?
The short answer to this question is "not necessarily". Some projector models are meant to work best in dark rooms while others in spaces that have lighting. Although the room should mostly be dark or close to it, modern projectors feature advanced technology that enables them to project brighter images with clarity even in rooms that are not dark.
Bright Room Projectors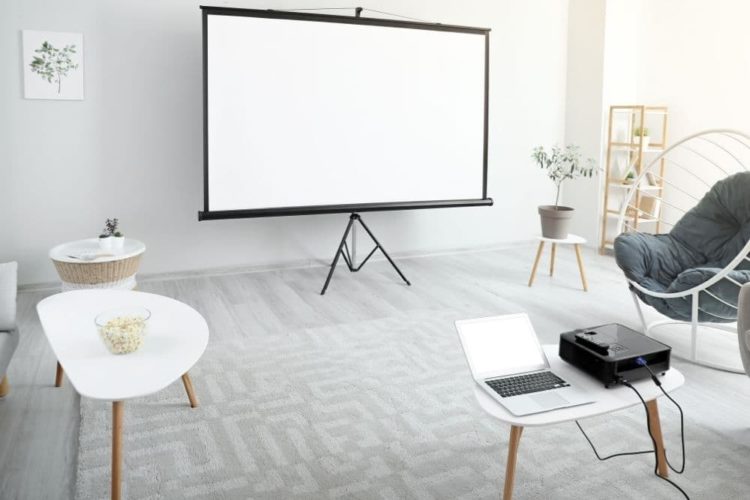 These are modern-day projectors that perform well in rooms that have bright lights. They produce high-quality images with colors of up to 2,000 lumens and above.
Most of these bright room projectors pair well with ambient light rejection screens (ALR), producing bright, clear images and videos even in broad daylight.
If you are looking for some good bright room projectors, then check out the Epson Home Cinema projector, which can deliver high-quality pictures on a large screen or a blank wall.
Sale
Last update on 2023-05-28 / Affiliate links / Images from Amazon Product Advertising API.
Another good choice with great reviews is the Optoma Cinema Projector, which can process blu-ray discs and cable TV and make images pop like HDR.
Sale
Last update on 2023-05-28 / Affiliate links / Images from Amazon Product Advertising API.
Best practices to help projectors work best.
Below are some recommendations on how to get the best use out of your projector for any room setting:
Select the Optimal Room
Basements are most popular for projectors because they are most often used as movie rooms. Basements work great since they are already dark with few windows. If you don't have a basement, another option, if you want to have a completely dark room, is to purchase black-out blinds that can completely darken a room despite the time of day.
Last update on 2023-05-28 / Affiliate links / Images from Amazon Product Advertising API.
Always read the projector's manual
Every projector comes with either a manual or electronic format manual. The manual is the best resource that you need to have at your fingertips. Start by setting aside time and carefully reading through it before using the projector.
The manual gives you a guide on how best to use your projector. Each projector model has its unique settings and features that may differ from what you are accustomed to.
Consider the projector positioning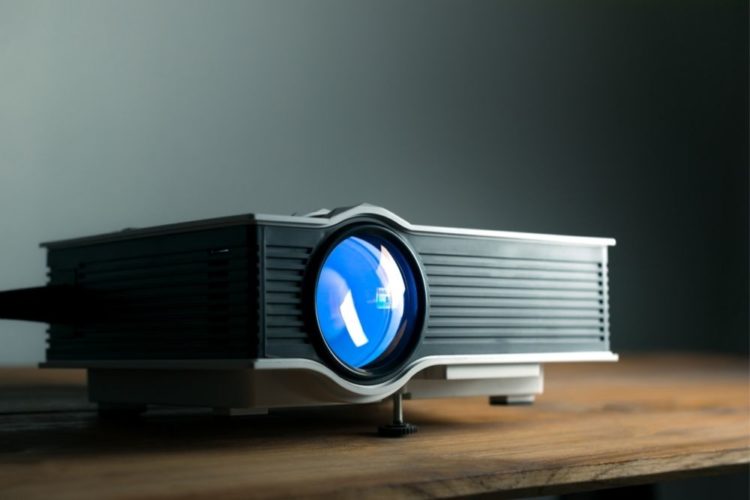 There is more to positioning your projector than just placing it where you think it looks nice. Do not place your projector in a clustered area. Leave enough space of between 6 to 12 inches around your projector to allow for proper ventilation. This is because any build-up of heat can easily cause damage to the internal components of your projector and thus shorten its lifespan.
Avoid placing your projector in the path of direct sunlight or next to an outbound vent. It is also wise to keep the space around your projector dust and dirt-free to allow for proper functionality.
Control ambient light
To achieve good projection, try to control the ambient light from any overhead lights. Keep off light from the screen by covering windows or blocking direct sunlight.
Keep your projector filter clean.
Projector filters are crucial in preventing dust buildup. If left unchecked, they can insulate your projector. Ensure to clean projector filters at least once every 3 to 4 months.
One way is to use a can of compressed air to blow away any dust that may have accumulated in the filters. Alternatively, use a portable vacuum to remove dirt from your filters carefully. Any dirt in your filters may significantly affect the quality of images that your projector gives.
Select correct image mode
To get the best image possible, choose the correct mode based on the amount of lighting in your room. Where the room is dark, the best mode for image quality is Movie or Cinema. For ambient light, consider selecting a brighter mode to bring out clear images and videos.
How much brightness do I need from my projector?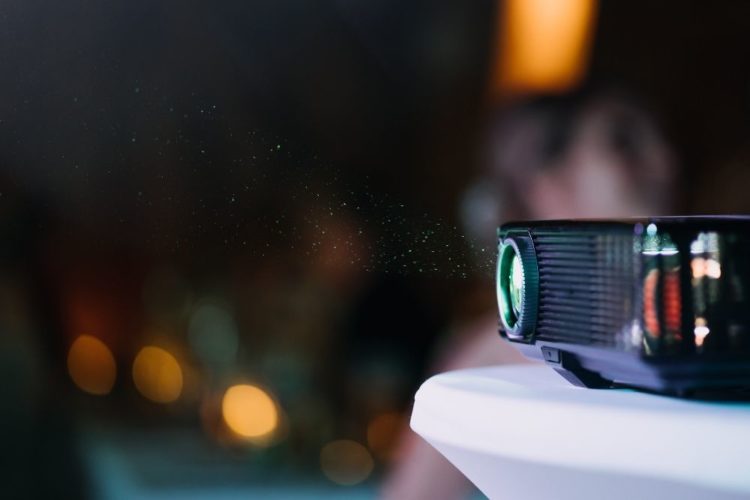 The approach of one size fits all does not apply when it comes to projector brightness. In order to know the amount of brightness or lumens you need from your projector, you need to look at several factors. These include the image width, throw distance, the ambient light present in the room, and the content that you will be showing.
Use a projection calculator provided by your manufacturer to determine what will work for you.
Here are some numbers of lumens that can work for you:
For a movie theater or stadium, consider lumens ranging 20,000 or more.
A living room whose lights can be switched off completely, 1,500 to 2,000 lumens may give you bright and clear images and videos.
At least 3,000 lumens for a school or boardroom whose lights can be dimmed.
A projector can best serve a large room with high ambient light, such as a church or lecture hall with 4,500 lumens.
Conclusion
When buying a projector, it is vital to match it to space you will primarily use. It should give you the right image brightness depending on the lighting conditions in the room. Different projectors have varying light intensities when projecting, which is specified in terms of lumens. The higher these lumens, the brighter the projector will be.
Bright projectors are growing in popularity, especially for use in conferences or presentations in learning institutions. This is because of their ability to project decent images even in rooms with lights on. However, there is no specific level for projector brightness.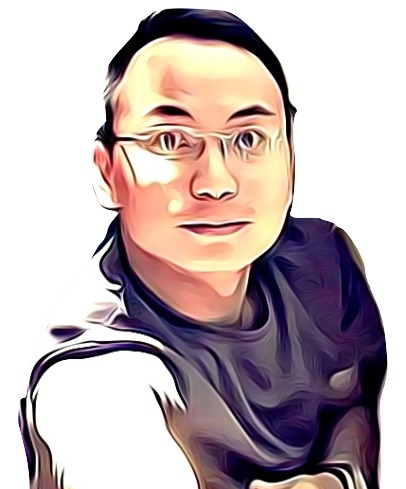 Vance is a dad, former software engineer, and tech lover. Knowing how a computer works becomes handy when he builds Pointer Clicker. His quest is to make tech more accessible for non-techie users. When not working with his team, you can find him caring for his son and gaming.