Have you ever settled down to watch a movie only to find yourself sweating halfway through the opening credits? It's not warm outside, so why is your room so hot?
Is the heater on? Are you overdressed?
Before investing in a new air conditioning unit, consider that your projector may be the root of the problem.
Do projectors make your room hot?
How can you keep your room cool with a projector?
Keep reading to find out!
Do Projectors Make Your Room Hot?
Yes, projectors can make your room hot.
It's not uncommon for projectors to heat up the room they're in, especially if it's a small, closed space.
Similar to how a lamp's light bulb heats up when in use, a projector's lamp unit must also generate heat to create light. In fact, some projector lamps can heat up to an incredible 300 degrees Fahrenheit (or 148.89 degrees Celsius).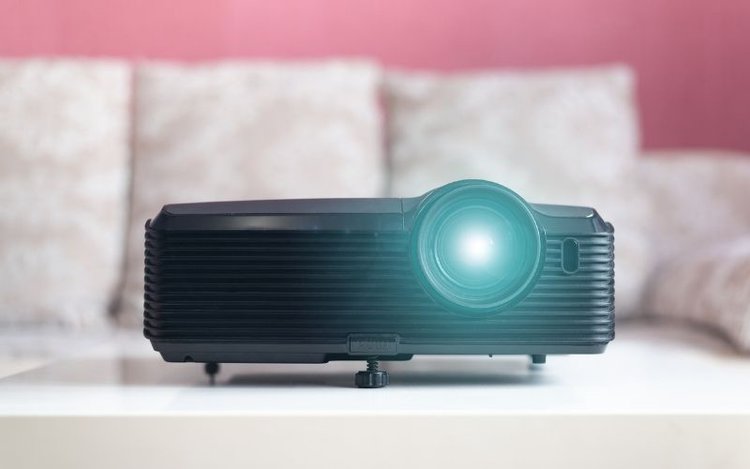 This warmth is released into the air, making the room hotter.
Different projectors will produce varying heat levels depending on their size, light source, and design. For instance, a large JVC projector will emit more heat than a portable Nebula projector.
In short, your projector is definitely creating at least some heat whenever it's turned on.
How Can I Keep My Room Cool with a Projector?
There are many ways you can keep your room cool with a projector.
If you find that your projector is heating up your room, have no fear! There are steps you can take to keep both you and your projector cool during movie night.
Let's get started!
Ensure There is Sufficient Air Flow
A closed and poorly ventilated room is going to heat up quicker than a room with open windows and doors.
Ensure there is sufficient airflow in the room by opening the windows/doors, which will allow cool air to circulate in your home.
If you don't want to keep your home theater dark, consider turning on a fan or the air conditioning.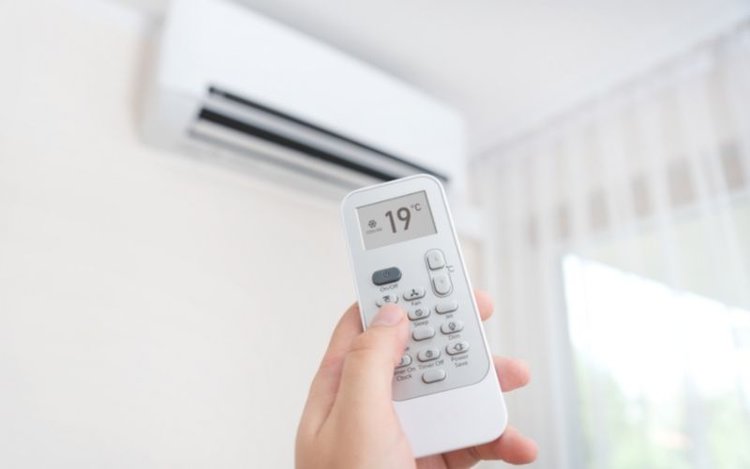 You can also open the windows and then close the black-out curtains in front of them. This will allow a breeze to cool your room without letting in the sunlight.
Additionally, a hot room may cause your projector to quickly overheat, damaging it.
Clean Your Projector
A dusty projector is more likely to overheat, making your room hot.
Keeping your projector clean will ensure your unit is properly ventilated.
You must also clean the lens since the dust will dim and dull the picture.
Turn your projector off, unplug it, and allow it ample time to cool before cleaning it. Since the lamp heats up to 300 degrees Fahrenheit, touching it could result in serious burns.
To clean your projector, use a damp cloth to clean away any grime. Be delicate and do not oversaturate your cloth, as the liquid could seep into the internal hardware and break it.
Use a microfiber cloth and a non-abrasive cleaning solution to clean the lens. Make sure the cleaning solution is specifically labeled "non-abrasive", as others will scratch the screen.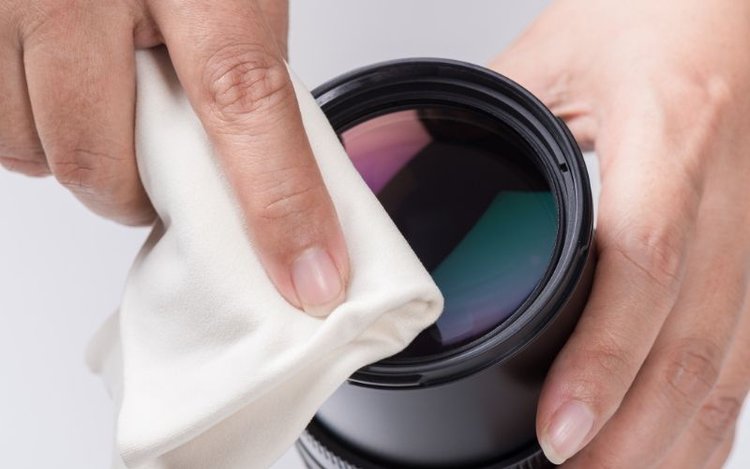 Exercise caution whenever touching the lens, as it is prone to microabrasions. A scratched lens will result in the projector frequently overheating as it will struggle to emit the same light output.
Once cleaned, restart your projector and see the results.
Clean or Replace the Filter Unit
A projector's filter allows air to flow inside the unit, cooling the internal hardware. This will prevent the projector from overheating and minimize the heat it emits.
A dirty filter can also pose a fire hazard, as the dust becomes heated when the projector warms up and could ignite. Your projector may suddenly shut down to prevent combustion and may not turn back on until the filter has been cleaned.
Before cleaning the filter, turn off, unplug, and cool your projector.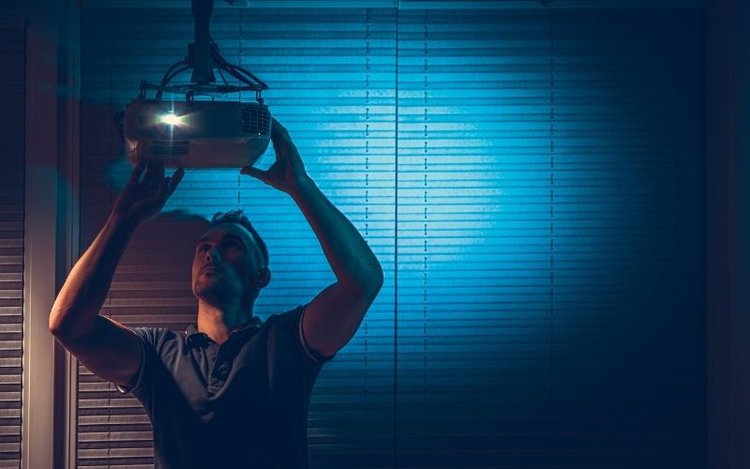 Clean the filter using either a vacuum cleaner nozzle or a damp cloth. Suck or wipe away any dust and take care not to tear the filter membrane.
Some filter units can be removed and replaced, so check your manual to see how to care for your projector model's filter.
Pro Tip: Manuals can be lengthy, so looking under the "Maintenance" section is a good place to start. You can also download user manuals online and search for "filter" to quickly find the section on how to clean and repair the filters.
Ensure Your Unit is Properly Ventilated
Placing your projector next to furniture or mounting it close to the ceiling will prevent it from being properly ventilated. There will not be enough room for the cool air to circulate, causing the projector's warmth to heat the unit and the room it's in.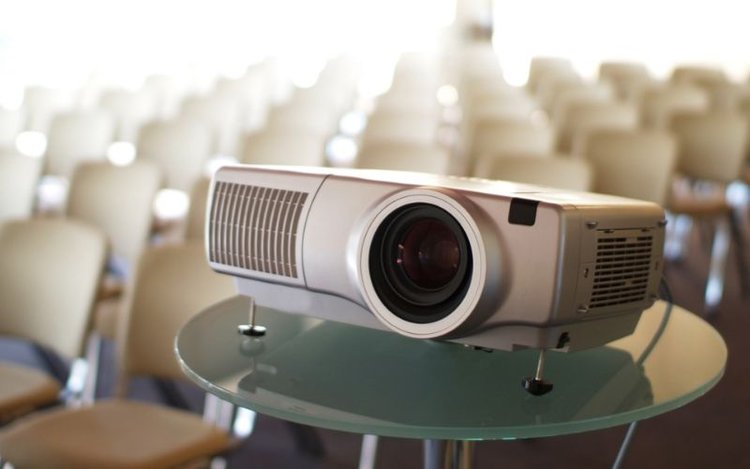 Do not place the projector any closer than 50 centimeters (or 19.6 inches) away from the wall or furniture. Using your unit's extendable feet is a good way to ensure proper ventilation beneath the projector.
Do not put your projector on a tablecloth or any soft furniture, and ensure it remains uncovered.
Invest in a Cooling Pad
Commonly used for gaming PCs, cooling pads are an easy way to lower your projector's temperature and keep your room cool. Many cooling pads are portable and lightweight, so they won't be a bulky addition to your home theater.
Simply place your projector on top of the cooling pad and power it on.
Note that some cooling pads may produce a low whirring sound, so consider connecting external speakers to your projector so that you'll be able to hear what you're watching.
Make sure to purchase a cooling pad that is large enough to accommodate your projector.
Check out the VOXON Laptop Cooling Pad for an affordable cooling pad wide enough to fit most projectors.
Last update on 2023-09-22 / Affiliate links / Images from Amazon Product Advertising API.
Consider Buying a Laser Projector
If you don't want a projector lamp heating your room, laser projectors are a great alternative to traditional lamp projectors.
Laser projectors do not have a lamp unit. Instead, they use multicolored lasers to create the image on-screen.
Last update on 2023-09-22 / Affiliate links / Images from Amazon Product Advertising API.
This means your projector will be less likely to overheat and you won't need to worry about changing the lamp unit every few months.
Laser projectors also tend to be brighter while using less energy, making them better for both the planet and your wallet.
Wrapping Things Up
Your projector making your room hot may come as an unpleasant surprise, but it's completely normal.
Remember, projectors use energy to create that wonderful vibrant picture we know and love, so they may occasionally overheat and increase the room's temperature.
To keep your room cool, open a window or door, or turn on a fan or air conditioning. Try regularly cleaning your projector, projector lens, and filter unit. Ensure your projector is properly ventilated, and try using a cooling pad.
If you want to prevent overheating in the future, consider purchasing a laser projector.
What's your experience with projectors making your room hot?
Let us know in the comments below!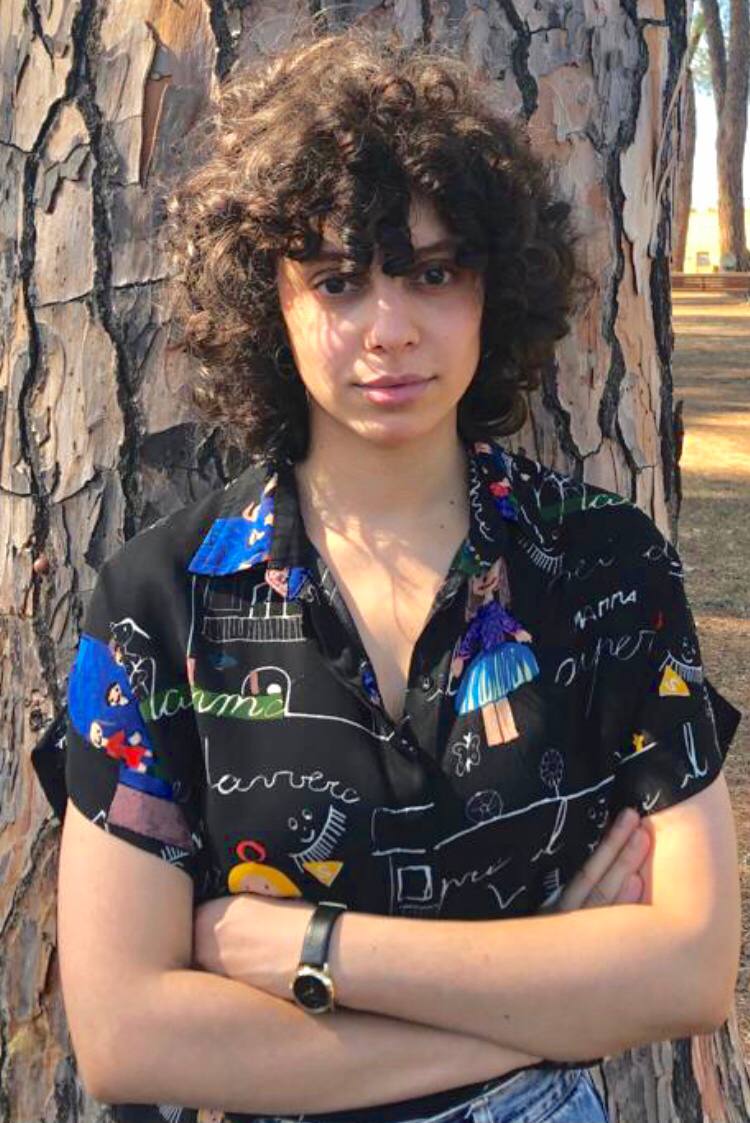 Yesenia Achlim is a technical copywriter and editor with a focus on AV equipment. She aims to break down complicated topics and make technology accessible, no matter your technical expertise. When she's not teaching you how to replace a projector lamp, you can find her reading and baking.