Though projectors are still a long way away from replacing traditional TV sets, they are relevant enough to be compared to televisions.
TVs have become slimmer, colorful, and more sophisticated over the years. Projectors have had their fair share of evolution as well. They are no longer sequestered to corporate halls and business meeting rooms alone.
People who'd like to bring the movies to their homes or private spaces find a projector a lot more feasible than a TV, as the former not just gets bigger but also accomplishes that cost-efficiently.
The big question, however, is "Do projectors last as long as TVs?". The answer is, "It depends". It depends on the product's make, real-world use, and several other factors that warrant a deeper discussion.
Read on to find out more.
How Long Will a Projector Last?
Generally, a projector lasts as long as its lamp lasts and the bulb's replaceability. A projector lamp is at the center of all the action and is more prone to wear and tear than pretty much any other component in the device.
So, the next obvious question should be, "How long does a projector lamp last?" To get the answer to that question, a deep dive into projector lamps is essential.
Projector Lamp Types and Longevity
The longevity of a projector lamp is calculated in hours. It's the predetermined operating time referred to as "lamp life". The more you use your projector, the quicker the lamp will lose its capability and eventually give out.
Not all projector lamps are made the same. The differences mean multiple things—of which, the aspect of "longevity" is one.
Metal halide (MH): The traditional projector lamp is made of metal halide that lasts between 1,500 and 2,000 hours. The maximum life is 3,000 to 5,000 hours. You'll rarely come across traditional projector lamps that can last longer.
LED: An LED projector lamp uses light-emitting diode (LED) technology that is good for up to 60,000 hours, like this Bloomidea LED Movie Projector . That's a lifespan of more than three decades, even if you use the projector for 4 hours every day.
Laser: A laser projector lamp sits between an MH and an LED in terms of longevity, promising a maximum lifespan of 20,000 hours—for instance, the BenQ LH930 laser projector . Both laser and LED projectors are a lot more expensive than projectors with MH lamps.
Kindly note, people do not use their projectors as extensively as they use their televisions. The primary reason is setting up a projector entails some work. On the other hand, a TV is already set up and only needs to be switched on to roll with.
In other words, a TV is likely to be used more than a projector, and that could mean a bit more shelf life for the projector.
Proper Projector Usage and Maintenance are Key Too
If you've used projectors, you should know the device can run hot quickly. A warmer-than-normal electronic device is a recipe for disaster. A projector that runs hot for hours at a time could die prematurely.
Therefore, when your projector is more than just toasty, give it a break.
You can use your projector for hours together without worrying about the thermals. To achieve that level of optimization, however, a few things need to be considered:
Proper positioning: If the projector is positioned correctly (not surrounded by other items, blocking airflow and trapping heat), the device's operations will be relatively more relaxed. Using the projector in an enclosed, warm space is wrong positioning too.
Regular cleaning: Proper maintenance or cleaning the innards of the equipment is also essential so that the dust carried by air does not accumulate and clog the machine. Congestion can significantly increase the load on the components, causing them to break down too soon.
That said, even a properly positioned and well-maintained projector should not be subjected to movie marathons.
But if you still insist on using your projector for long hours, do it later in the evening in the open or a fully or semi air-conditioned enclosed room. If there's no air conditioning, keep the windows open.
Cooling pad: A cooling fan or pad is an add-on you could incorporate in conjunction with the above. There aren't a lot of cooling pads made specifically for projectors. You may, therefore, use laptop cooling pads as makeshift pads, such as this Aicheson laptop cooling pad .
All the above can make life easier for your projector and go a long way in extending its lifespan.
The Lifespan of a Television
People used their CRT TVs for years and decades together. That's not just because they were robust and reliable but also due to their repair-friendly build.
A modern television, on the other hand, is reliable too. A flat-screen TV should last at least a decade if taken good care of or used in normal conditions. Modern televisions, however, are not designed for repairability.
If anything goes wrong, either the issue is non-repairable or expensive to set right. (More on that below)
Why Flat-Screen TVs Replaced CRT Televisions?
Boxy CRT TVs are not extinct (yet). But it's safe to assume most people have made the transition to flat-screen TVs in the past few years.
Cathode-ray tube (CRT) TVs were eventually replaced by flat-screen televisions not just because the former was heavier and hogged space, but also because there were some deep-seated issues with them, such as:
Weakening of the electron gun, which cast a yellowish, faint tinge on the screen.
The potential blowing out of the flyback transformer.
The phosphor burning away unevenly, putting ghostly outlines on the screen permanently.
Flat-screen televisions have issues of their own, but not those listed above.
Repairing/Replacing Flat TV Components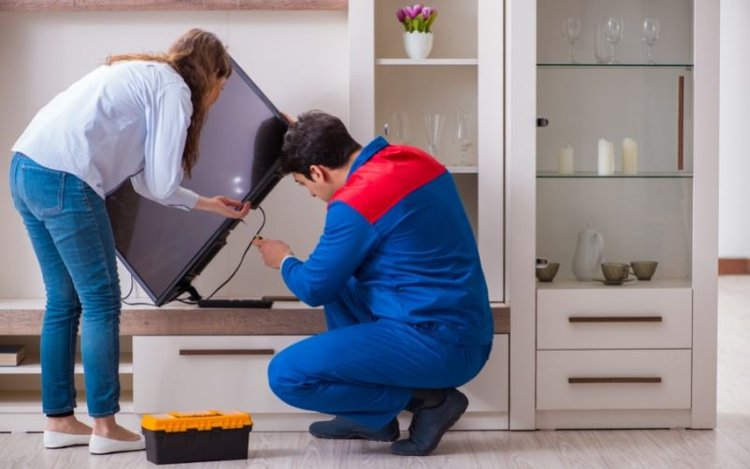 Like every other piece of consumer electronics, modern televisions also encounter functionality niggles time and again. Some of the components could prematurely die or come to the end of their life.
The various components that may go bust or perform sub-optimally in a modern LCD or OLED TV are:
The display
The motherboard
A damaged/cracked screen (glass front), etc.
If there are minor concerns, fixing them should be possible. But if the part has gone completely bust, repairing it may not be feasible. A replacement then becomes the only resort. However, substitute components may cost close to the price of a new TV itself.
Even if you are okay with coughing up the money needed for the new part, the replacement process will be tricky at best. Some TVs may simply not be repair-friendly (as alluded to earlier). Most slim TVs are pretty much use and toss.
That's because manufacturers don't want their consumers to repair their TVs—they want them to buy newer models instead. And with TV prices being reduced significantly over the years, buying a new TV instead of fixing an existing set seems more sensible.
Repairing a television makes sense only if it's relatively new, big, and expensive.
TVs Get Outdated Quicker Than Projectors
Like every consumer electronic device, a TV gets routinely updated. Though the newer variants aren't released at the pace at which newer smartphones and wearables get updated, TV technology evolves relatively faster than projectors.
As a result, the desire to upgrade a TV arises a lot quicker than the excitement to buy the latest projector. Because TVs get used a lot more frequently than projectors, their "outdatedness" becomes a lot more glaring than usual.
The desire to replace a perfectly functioning TV with the latest ones cuts down on the device's lifespan, even though it could have lasted a few more years with no issues.
Getting to Know the Projector Lamp a Bit More
Now that the comparisons between the lifespan of a TV and projector are made and the things to do to extend their life are clear, you may feel prompted to pick a side. But don't do that yet—at least not before learning more about the projector lamp itself.
All the things mentioned below are important for learning about the health and longevity of a projector lamp and the projector itself.
"Rated Hours" is a Fairly Reliable Estimate
Regardless of the make and model, a projector lamp will most likely shine bright for its rated number of hours.
In other words, if a projector's life is rated to be at 5,000 hours, it will most certainly last that long. The device may start to underperform only when it's close to 5,000 hours. Seldom do projector lamps start showing their age before the maximum number of hours is hit.
If you use your projector considering the aforementioned aspects or as per manufacturer recommendations, the lamp could be more than serviceable even after you've crossed the upper limit.
Metal Halide Lamps Have Some Major Drawbacks
Thanks to their higher price points, projectors with LEDs and laser lamps have not entirely displaced metal halides. But they exist because they address some of the significant pain points found in MH lamps, which include:
Slow startup: Metal halide projectors require at least a minute or two from when the switch is turned on to be ready for operation. That's just how bulb technology works. LEDs and lasers, on the other hand, are ready to use instantly. Also, you cannot turn on a metal halide lamp projector right after it's turned off, as the lamp would need time to cool itself down.
Color fading: As mentioned earlier, projector lamps lose their sheen after a specific period of use. Brightness and color uniformity are usually larger concerns with metal halides. The gases incorporated to help the lamp operate or function could be the factors.
Radiation and toxicity: The gases used in MH lamps also cause radiation concerns, and the toxic mercury could cause major issues if spilled.
Lamp Replacement is Relatively Easy
Unlike a television, you can easily dismantle a projector, or the components can be easily replaced. Typically, a projector's user manual has disassembly and assembly instructions so that even less hands-on users can swap lamps by themselves.
Below is a video demonstrating how to replace the bulb in your projector:
How to Replace a Projector Lamp
If your projector uses OEM (original equipment manufacturer) or "original" lamp, ensure the lamp module you purchase is "OEM" to achieve performance identical to the original.
For people who aren't too keen on swapping components of their electronic devices and usually forget about them once they are set up, a TV would seem like a longer-lasting device.
Lamp Performance After Threshold?
What happens once a projector lamp has hit its upper limit? Does it stop functioning cold turkey? No, it doesn't. Manufacturers rate lamp life to the point the bulb would be at least half as vivid as it was when brand-new.
In other words, you can still use the projector, but its age would clearly show as reduced brightness, burn-ins, etc.
A burn-in could take place much earlier if you use the projector a certain way. For instance, if you use the projector for slideshow or to showcase images and let particular images stay on the screen for longer than normal, ghosting of the images or noticeable discolorations could show earlier.
Modern Lamps are a Lot More Resilient
Compared to MH bulbs, LED and laser projector lamps are much stronger functionally, despite being capable of greater lumens.
The reduction in brightness or lumen output could vary based on the lighting tech incorporated into the projector. An LED or laser projector would see a more minor dip in projector brightness compared to traditional lamps.
For example, a 12,000-lumen laser projector would drop down in brightness to 8,000 lumens. That's a 30% drop. A 5,600-lumen MH lamp, on the other hand, could drop to 3,000 lumens or less (close to a 50% performance dip) after it's used for the rated duration.
Don't Rely on Lamp Warranty Too Much
Generally, projector manufacturers entertain metal halide bulb replacement requests within a year from the date of purchase or for a specific usage period (usually 1,000 hours).
Companies are not keen on providing more extended warranty periods on their projector lamps because they know the bulb's health and performance are determined by different variables.
The projector's physical environment (positioning, ventilation, etc.), the pattern of usage (running the projector hours or even days together), etc., could considerably deteriorate or accelerate the wear on the lamp—which may be hard to ascertain at the time of replacement or repair.
Within 12 months or if not used for more than a certain number of hours, a projector lamp is highly unlikely to fail.
An LED or laser lamp, on the other hand, comes with a longer warranty period—usually a year or two extra—which also is indicative of the robust nature of the lights.
Conclusion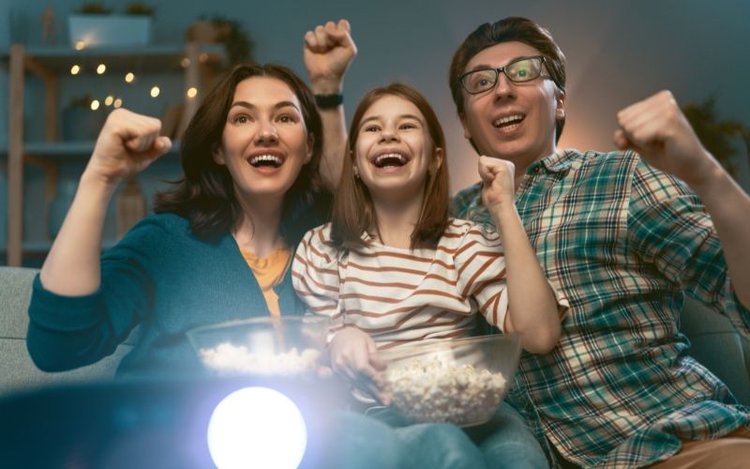 To summarize, a typical projector would last as long as your TV (or even longer), provided you replace the MH bulb each time the need arises.
If it's an LED or laser projector, the bulb will last much longer (as stated above), and the need for a replacement may also not arise before other components of the device break.
In other words, these projectors may last longer than standard television.
A TV should run fine for at least a decade. But fixing it when a problem arises may be a lot more time-consuming, cumbersome, and expensive than remedying a nagging projector.
Most people, therefore, choose to buy a new television instead of repairing an old, outdated TV.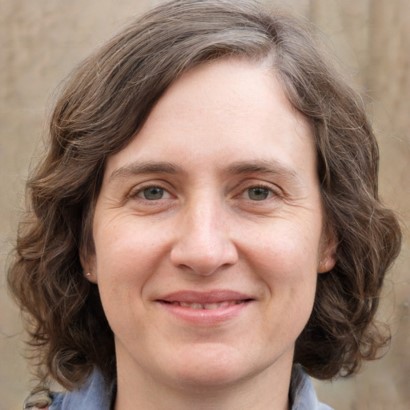 Catherine Tramell has been covering technology as a freelance writer for over a decade. She has been writing for Pointer Clicker for over a year, further expanding her expertise as a tech columnist. Catherine likes spending time with her family and friends and her pastimes are reading books and news articles.