HDMI is perhaps the most important wired connectivity option for most devices now and HDMI ARC is one version of it.
Do projectors have HDMI ARC? Yes, some of them do.
For many people, using a soundbar involves sending audio from the projector to the soundbar over audio cables.
What if I tell you that with HDMI ARC, you can do it differently, get better sound quality and even use fewer cables than before?
This article explains the HDMI ARC and how it works in great detail. Find out if your projector has HDMI ARC and learn how to use it.
What is HDMI ARC?
ARC stands for Audio Return Channel. We can't talk about HDMI ARC without first mentioning HDMI.
Now, what's the best thing about HDMI connectivity? I'll say it has reduced the amount of cables one uses to transfer audiovisual signals.
HDMI transmits digital signals across the cable. One cable transmits both audio and video signals. Most of the other video streaming connections cannot do this.
The downside is that you can't split the audio and video signals.
If you're using a soundbar or AV receiver, you'll need extra audio cables to send audio to the external speakers.
HDMI ARC solves this problem. The ARC allows audio signals to be transmitted in two directions. It works as audio output and input at the same time.
ARC is one of the most important yet underrated features of HDMI. It simplifies your connections and is compatible with most AV receivers and soundbars.
Now, this may still be a bit unclear but we'll explain more in the coming sections.
How Does HDMI ARC Work?
Essentially, HDMI ARC works in display setups that have a sort of media hub. The media hub (in this context) is the center of connections.
It receives media from the source devices and sends the media to the display device and external speakers. Display devices may be TVs or projectors.
AV receivers and soundbars serve as media hubs in a home-theater setup. In this article, we will focus on soundbars.
High quality soundbars can function as media hubs. They have different input ports for source devices and (at least) one HDMI output port for a display device.
You can connect your source devices (cable boxes, DVD players, streaming sticks etc.) via HDMI to the soundbar.
The soundbar sends both the audio and video signals via another HDMI cable to the projector. Remember the signals cannot be split over HDMI.
To use soundbar speakers, the audio signals would have to be transmitted back from the projector to the soundbar. You will need a 3.5mm audio cable from the projector to the soundbar.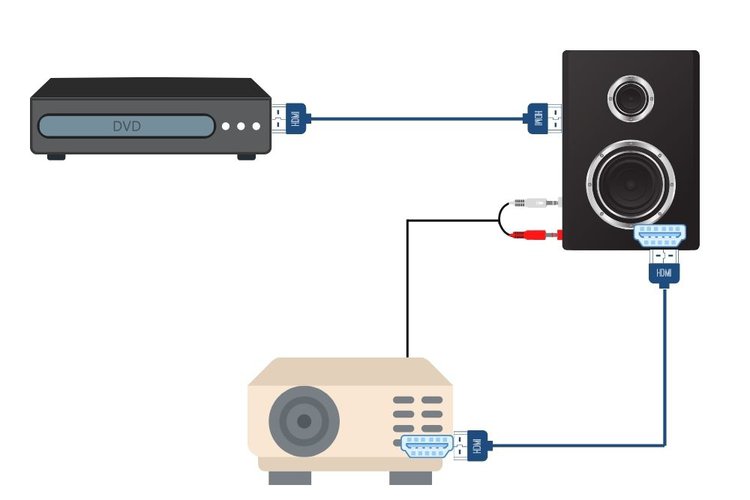 Notice all the connections and cables just to receive high quality audio?
With HDMI ARC, the audio cable is not needed. If your soundbar and projector have HDMI ARC ports, the audio signal can be returned on the same cable used to connect them.
Simply put, ARC sends audio back from the projector to the soundbar through the HDMI cable.
This means that no matter your source device, the HDMI ARC port would make sure audio is sent back to the soundbar from the projector.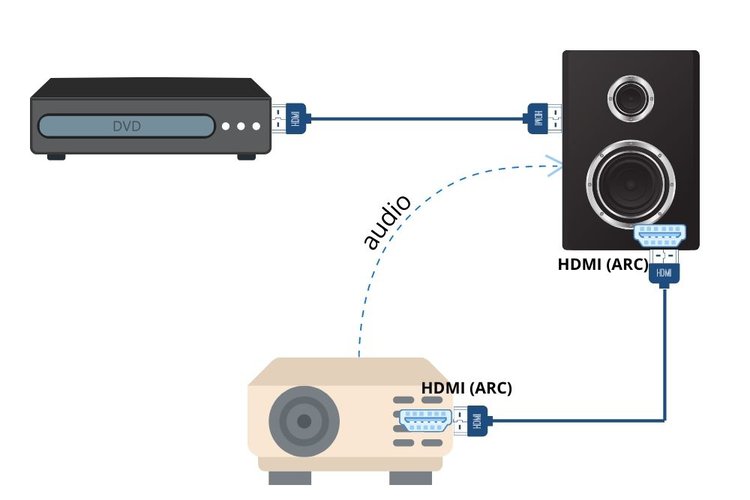 Regular HDMI type-A connection uses 19 pins which represent various components of the audio, video and device. The ARC returns audio over pin 13 and 14 when activated.
Do All Projectors Have HDMI ARC?
HDMI ARC is not very common on projectors. Many manufacturers do not consider it essential because most people use AV receivers as media hubs.
AV receivers can work with HDMI, but most people just make use of other connectivity options.
They send video signals to their projector using VGA and send audio separately to external speakers over audio cables.
The need for HDMI ARC is more pronounced with soundbars because they are both the media hub and the external speaker.
It is easy to spot if your projector supports ARC over HDMI. Just check the HDMI ports for one labelled 'ARC.'
Also, the importance of ARC goes beyond returning audio on the same cable. Let's explore the other benefits included.
What are the Benefits of HDMI ARC
1. Eliminates the need for audio cables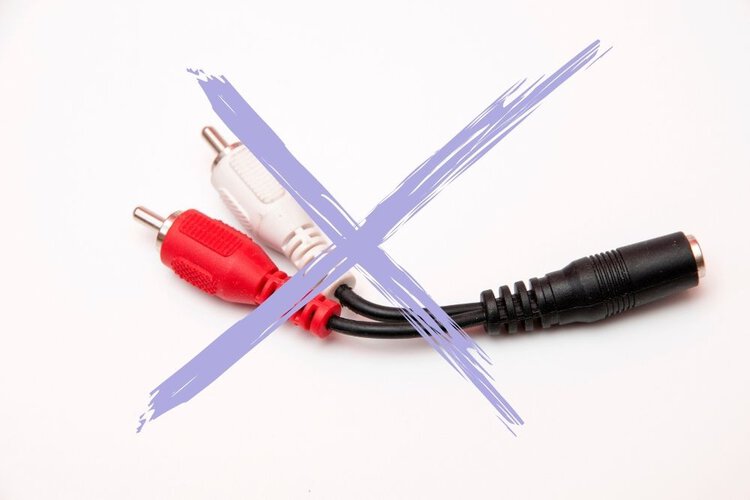 The best application of HDMI ARC is when your source devices are connected through a soundbar or an AV receiver.
It passes video signals from the sources to the display device and returns audio signals over the same HDMI cable to the soundbar or external speakers.
2. Enables the CEC feature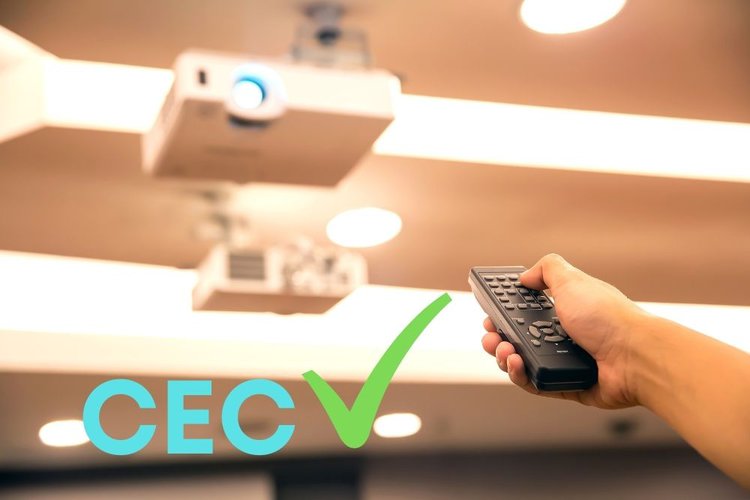 ARC activates the Consumer Electronics Control. This feature allows the connected devices to be controlled with one remote.
You can control the volume and (sometimes) power on both devices with a single remote.
This function of the HDMI ARC makes it important even when you use your projector as the media hub.
3. Delivers better audio quality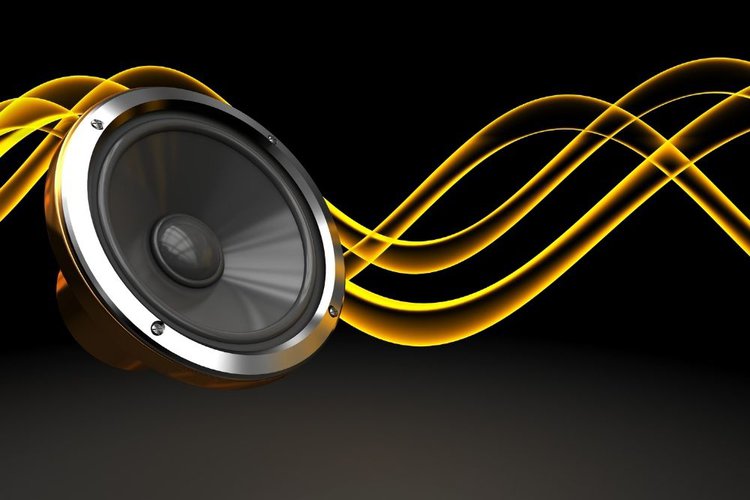 HDMI ARC transmits digital audio signals. This is of better quality than the analog audio transmitted over 3.5mm audio cables.
ARC audio is even better than just HDMI. With HDMI ARC, you receive high quality audio and video from much older devices.
How Do I Use HDMI ARC With my Projector?
To use HDMI ARC on your projector, you have to make sure it is ARC enabled. Once you confirm this, the process is quite straightforward.
You may connect the source device directly to the projector and then send audio from the projector to the soundbar using HDMI.
This setup works, but the only benefit is a higher audio quality and single-remote volume control.
The point of the HDMI ARC is to get audio back on the same cable. To achieve this, your source and display devices should be connected to the soundbar (media hub).
4 Steps to use HDMI ARC on your projector
Make sure the projector and soundbar (or AV receiver) have HDMI ARC ports. The ports look the same as HDMI ports but are labelled ARC.
Plug one end of a HDMI cable into your source device and the other into the soundbar. Make use of any of the HDMI input ports on the soundbar.
Plug another HDMI cable into the HDMI ARC output port on your soundbar and HDMI ARC port on the projector.
Go to projector Menu and select HDMI as the input source
After these steps, you should have your video displayed on the projector screen and high-quality audio playing from the soundbar.
NOTE: You have to turn on the ARC function on the projector. The process may vary according to projector brand and model.
Go to System Settings or Audio Settings > HDMI settings > select Audio Return.
What Projectors Have HDMI ARC?
While it is uncommon, we know it is not impossible to find HDMI ARC enabled projectors.
There are some wonderful digital projectors with ARC such as:
The LG HF65LA Ultra Short Throw LED Projector
The XGIMI MOGO Pro
1. LG HF65LA Ultra Short Throw LED Projector
Last update on 2023-03-30 / Affiliate links / Images from Amazon Product Advertising API.
The LG HF65LA is an ultra short throw projector perfect for large images in small rooms. It projects up to 100″ images in HD quality.
The projector depends on an LED light source which accounts for its rich projection colors. The LED also has a long lifespan of 30,000 hours.
It has a range of wireless connectivity options including Bluetooth. The projector also supports multiple HDMI connections and includes a HDMI ARC port.
2. The XGIMI MOGO Pro Projector
Last update on 2023-03-30 / Affiliate links / Images from Amazon Product Advertising API.
This is a small projector with a very impressive range of functions.
This XGIMI projector has auto-focus and auto keystone correction. These functions just kick in once you set-up your projector.
It comes with built-in Android TV and Google Playstore. You can download TV apps or mirror your smartphone and enjoy a bright 100″ full HD display.
One remarkable feature is the projector's low fan noise which makes its built-in speakers quite satisfactory.
However, for better sound, you can connect it to a soundbar via the HDMI ARC port.
FAQs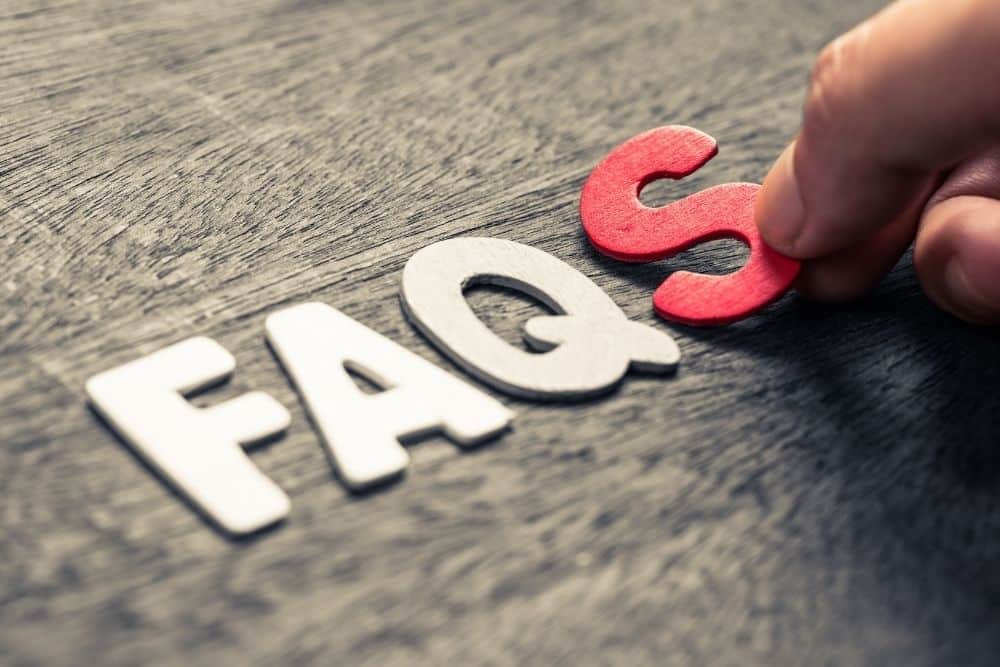 1. Do Epson projectors have HDMI ARC?
Most Epson projectors have normal HDMI ports that can be connected to external speakers but some have HDMI ARC.
The Epson brand is known to stay on top of rapidly evolving projection technologies. However, only a few of their models come equipped with the HDMI ARC connectivity.
One Epson projector with HDMI ARC is the Epson EpiqVision Mini EF12:
Sale
Epson EpiqVision Mini EF12 Smart Streaming Laser Projector, HDR, Android TV, Movies, Family Gaming, Portable, sound by Yamaha, 3LCD, Full HD 1080p,...
Stunning Picture Quality up to 150" — Delivers an immersive viewing experience for TV shows,...
Sound by Yamaha — Custom-designed audiophile speaker system offers a powerful and emotional...
Built-In Android TV (1) — Latest Android TV interface with a simple-to-use remote – including...
Last update on 2023-03-30 / Affiliate links / Images from Amazon Product Advertising API.
This projector is small and portable. It uses 3LCD projection technology, causing it to have accurate colors and remarkable brightness.
The Epson EpiqVision Mini EF12 has an inbuilt android TV. It also has a range of connectivity ports including the HDMI ARC ports.
The method for activating HDMI ARC is similar across all ARC enabled Epson projectors.
Go to Menu > Settings > HDMI
Turn it ON and press Enter
Go to Audio Out Device and choose the option for AV system.
2. Does HDMI ARC require a special cable?
The answer is NO.
HDMI ARC was introduced in 2009. Since then, it has become increasingly popular with soundbars and receivers.
In 2009 it was introduced in the HDMI 1.4 version, so most cables available in the market can be used.
However, higher version cables are better for streaming HD media. You can use a HDMI cable like the iVANKY High Speed HDMI 2.0 Cable.
Sale
Last update on 2023-03-30 / Affiliate links / Images from Amazon Product Advertising API.
3. Is HDMI ARC better than Optical?
Optical audio is transmitted over TOSLINK cables and these cables do not support the transfer of video signals.
HDMI ARC is a lot better than Optical connection. Its bandwidth is higher and more capable of transferring high quality signals.
HDMI ARC is also more convenient because it transmits audio and video over the same cable.
Conclusion
HDMI and HDMI ARC are very similar. In fact, an ARC port functions as HDMI if one device is not ARC enabled.
To make use of ARC functions, make sure both devices are compatible with ARC and follow the given steps.
Not very many projectors come with ARC and this is quite sad. It is beneficial for home-theaters and we hope more projector manufacturers incorporate it.
In the meantime, you can purchase any of the ARC compatible projectors mentioned in this article.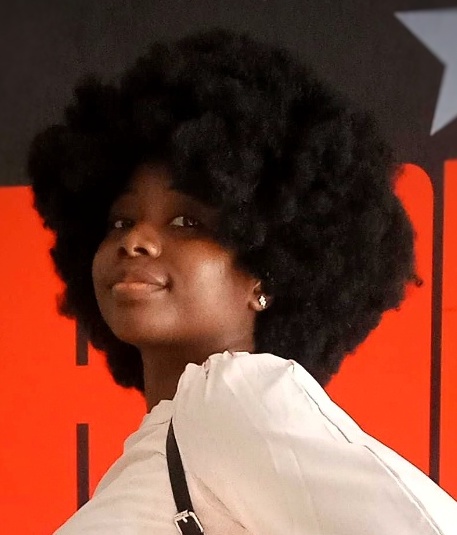 Gabriella 'Diogo is a content writer with a vested interest in tech hardware and equipment. She shares her knowledge and processes in an easy-to-grasp, lighthearted style. When she's not testing or researching device performance, you'll find her writing short stories or rewatching episodes of her favorite sitcoms.