Perhaps, the only audio/video port that gives HDMI a run for its money is the DisplayPort. Based on the version, DisplayPort could achieve better performance — for instance, a higher bandwidth.
More bandwidth means the cable can transmit a lot more digital information or connect your computer to multiple monitors simultaneously.
But despite DisplayPort having the upper hand over HDMI in certain areas, it's not considered the "default audio-video interface". HDMI pretty much always gets that recognition.
Why is that? And do monitors or TVs come with DisplayPort cables in the box?
Let's answer those questions and explore the topic from several other angles.
Do Monitors/TVs Come With DisplayPort Ports/Cables?
Your TV is most likely to sport an HDMI port. It may have a DisplayPort, but that's a relatively uncommon phenomenon.
On the other hand, an external monitor would usually have both HDMI and DisplayPort.
If the output devices have more than two A/V interfaces, HDMI would generally outnumber DisplayPort. It's rare to see a TV or monitor having more than one DisplayPort if at all it has one.
Because every television or monitor usually comes with an HDMI port, the appropriate cable is almost always bundled in the box.
Watch any number of unboxing videos of an external monitor or TV on the Internet, and you'll find an HDMI cable as one of the box's standard contents.
You cannot say the same for DisplayPort.
TV manufacturers usually don't give their consumers a DP cable in the box. Even with monitors, a bundled-in DisplayPort cable is not typical.
In the case of expensive or high-end monitors bundling in multiple audio/video cables, a DP cable could be one of the cords packaged in.
Why Don't Companies Offer DisplayPort Cables With Their Products?
It's not difficult to fathom why TVs don't have a DisplayPort cable in their retail boxes. But DisplayPort-sporting external monitor manufacturers not throwing in a DP cable in the package is rather strange.
While we couldn't get manufacturers to chime in on the matter, we believe it could do with cost.
Perhaps, companies don't want to jack up their prices or relinquish a sliver of their profits by throwing in multiple cables in the packaging.
Because most people who need a DisplayPort cable already have one or can buy one separately, manufacturers do not provide a DP cord with their monitors.
Maybe if a DP cable were critical to the TV or monitor's functionality, the cord would have been a standard element.
Do 144 Hz Monitors Come With a DisplayPort Cable?
Yes and No. A DisplayPort cable could be a mandatory accessory with a 144 Hz monitor if the monitor "needed" the DP cord to function.
But since a 144 Hz display could display 1080p at 144 Hz with an HDMI 1.3, dual-link DVI, or DisplayPort cable, a DP cable is not a necessary inclusion in a 144 Hz gaming monitor's box.
Again, because HDMI is the universal standard, an HDMI cable is more likely to come as complementary with the monitor.
Do I Have to Buy a DisplayPort Cable?
Because TVs and monitors come with an HDMI port as a standard audio/video interface, you need not purchase a DisplayPort cable, as you'd most likely not use the standard.
But if the device has HDMI 2.0 and DisplayPort 1.4 ports (the latter port being more cutting-edge), you should consider buying a DP cable to make use of the DisplayPort.
(You may still use the HDMI port and be more than content, by the way.)
The following are some of our DP cable recommendations:
VESA Certified DisplayPort Cable 1.4, Capshi 8K DP Cable 6.6FT (8K@60Hz, 4K@144Hz, 1080P@240Hz) HBR3 Support 32.4Gbps, HDCP 2.2, HDR10 FreeSync G-Sync...
Stouchi DisplayPort Cable 1.4, 8K 6.6FT DP Cable 32.4Gbps 8K@60Hz HBR3 4K@60Hz/144Hz/120Hz 5K@60Hz 1080P@240Hz Support FreeSync G-Sync HDR10 Display...
DisplayPort Cable 1.4,Infinnet 8K DisplayPort 1.4 1.4a Cable 2K 280Hz 240Hz 165Hz 4K 160Hz 144Hz 1080p 390Hz 360Hz Display Port DP 1.4 Cable HBR3 Cord...
VESA Certified DisplayPort Cable 1.4, Capshi 8K DP Cable 6.6FT (8K@60Hz, 4K@144Hz, 1080P@240Hz) HBR3 Support 32.4Gbps, HDCP 2.2, HDR10 FreeSync G-Sync...
Stouchi DisplayPort Cable 1.4, 8K 6.6FT DP Cable 32.4Gbps 8K@60Hz HBR3 4K@60Hz/144Hz/120Hz 5K@60Hz 1080P@240Hz Support FreeSync G-Sync HDR10 Display...
DisplayPort Cable 1.4,Infinnet 8K DisplayPort 1.4 1.4a Cable 2K 280Hz 240Hz 165Hz 4K 160Hz 144Hz 1080p 390Hz 360Hz Display Port DP 1.4 Cable HBR3 Cord...
Last update on 2023-10-01 / Affiliate links / Images from Amazon Product Advertising API.
Note: The cables mentioned above are capable of 144 Hz at 4K resolution.
For the uninitiated, DP 1.4 has a maximum bandwidth of 32.4 Gbps compared to HDMI 2.0's 18 Gbps. That means DP 1.4 supports 8K resolution at 60 Hz and 4K at 120 Hz.
HDMI 2.1 undoubtedly one-ups DP 1.4 in the bandwidth department and other technical aspects. But it's still (as of December 2021) not as widely adopted or incorporated into home entertainment or gaming hardware as DP 1.4 is.
A Standard DisplayPort Cable Is Fine
Do your research if you're looking to buy a new DisplayPort cable. Don't fall for the marketing traps companies usually lay out.
Like how things work with HDMI, you need not buy an expensive or "ultra-premium" DisplayPort cable. The cables mentioned above are way better than just "good enough," and they don't cost you a pretty penny, too.
You could most certainly buy any DP cable that fits your needs and not restrict your choices to those mentioned above. Just make sure you do not purchase the cheapest cable out there.
Well-built, good-quality DisplayPort cables do not necessarily offer better video quality. But they last longer or perform consistently, unlike poorly made cords that present data errors or corrupt your audio or video data within a few uses.
In other words, they aren't reliable and could break at any time.
Why Do TVs Use HDMI Instead of DisplayPort?
DisplayPort is not standard in TVs and projectors as in monitors. HDMI is usually found in televisions and projectors.
The following are the reasons why.
HDMI's Signal Transmission Performance Is Better
Monitors, especially gaming monitors, require more bandwidth than other output devices.
The cable length or the signal's travel distance matters for televisions and projectors. HDMI is quite efficient at transmitting signals long distances.
It's not rare to see an HDMI cable running across rooms or behind walls. A DP cable rarely takes the long route.
Although DP cables come in varying lengths, they usually do not stretch beyond 1.8 meters (approximately 6 feet) in length. If the cable is any longer, be prepared to experience loss or degradation in signal and, as a result, a sub-par performance.
HDMI Had a Head-Start
HDMI was launched in 2002. DisplayPort entered the picture in 2006.
Since HDMI came out first, it attained a level of ubiquity that DisplayPort couldn't beat or come anywhere close to.
VESA (Video Electronics Standards Association) created DisplayPort to replace outdated interface standards such as VGA and DVI. The goal, however, was not to replace or outdo HDMI but co-exist with it, which was already doing a successful job of replacing the phased-out standards.
Moreover, users were quite happy with HDMI and did not have a reason or concern with the interface to switch to DisplayPort. Television manufacturers were among several who didn't feel the need to switch to the new interface.
HDMI Has Better Audio Capabilities
DisplayPort is quite capable of transmitting multichannel digital audio, just like HDMI. However, it falters in specific departments.
For instance, DisplayPort cannot carry Ethernet signals. In audio and broadcasting, AoE (Audio over Ethernet) uses an Ethernet-based system to disseminate real-time digital audio.
The standard DP cable also doesn't have ARC (audio return channel).
HDMI has ARC, enabling it to transmit audio from the television back to a soundbar or receiver. That eliminates the requirement for an additional optical or composite audio cable.
DisplayPort Is Hard to Unplug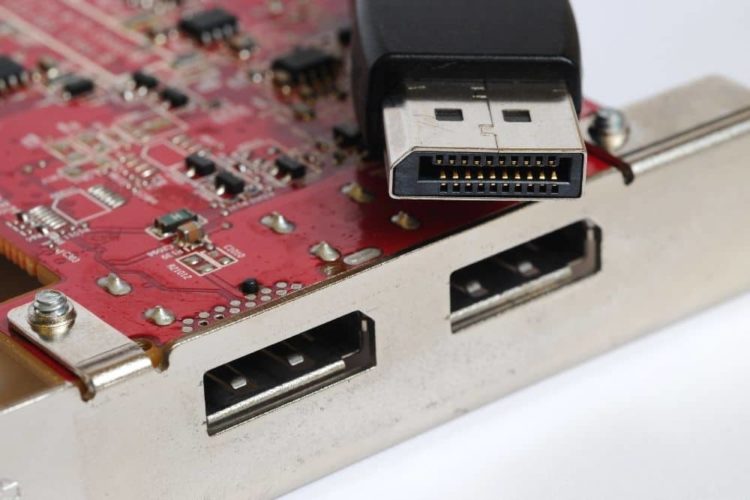 A DisplayPort connector tends to plug in a bit too tight into its connector. On the other hand, HDMI is relatively loose or comes out easily when pulled at.
The highly secure DisplayPort connection does facilitate seamless data transmission. But if you are someone who regularly plugs in and out their audio/video cables, you could cause the DisplayPort interface to wear quickly and eventually break.
TV manufacturers do not have DisplayPort because they may not want to deal with broken ports on their TVs or repairs that could overwhelm their service centers or the replacements that may inflate their costs.
Why Are Monitors More DisplayPort-Friendly?
Gaming-oriented computers and monitors have a history of incorporating the DisplayPort interface for the improved frame rate and resolution support it offers, particularly with technologies such as Nvidia G-Sync and AMD FreeSync having grown increasingly popular.
Nvidia and AMD use DisplayPort in their graphics cards instead of HDMI because they believe DisplayPort is a superior connection standard. Or, DisplayPort carries multiple signals and has greater bandwidth.
Photo and video editing professionals who need accurate colors prefer DisplayPort for its advanced technical standards. In short, gamers, video and photo editors, and other professionals who need nothing less than perfect visuals will always side with DisplayPort.
Because professional photo and video editors and gamers use external monitors and not their TVs for their respective tasks, monitor manufacturers have no choice or are pretty much under obligation to throw in a DisplayPort into their offerings.
Conclusion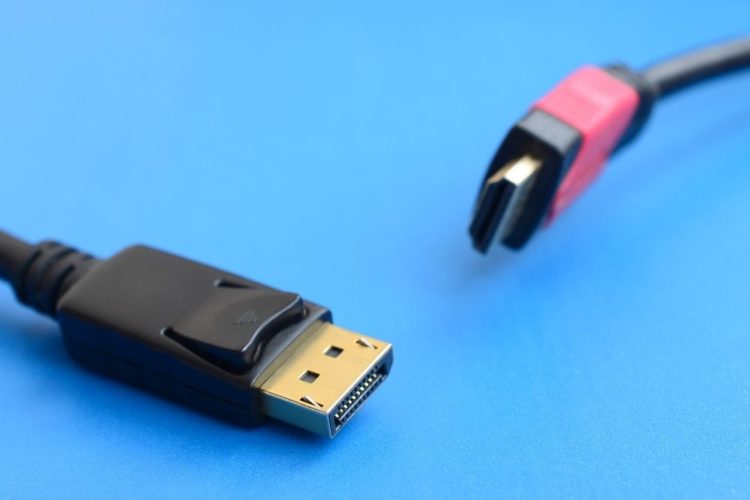 DisplayPort is not as standard an audio/video interface as HDMI.
But does that make HDMI better than DisplayPort? Not at all.
DisplayPort is technically ahead when the latest versions of both standards are put head-to-head.
HDMI manages to garner more love due to its increased market penetration.
Even though DisplayPort fares better than HDMI, the fact that hardware manufacturers and buyers have no valid reason to switch to DP from HDMI continually haunts VESA's capable offering.
And because DisplayPort is not as commonplace, TVs and monitors don't usually come with DP cables in their retail boxes.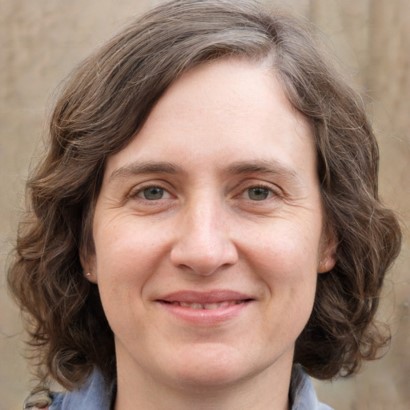 Catherine Tramell has been covering technology as a freelance writer for over a decade. She has been writing for Pointer Clicker for over a year, further expanding her expertise as a tech columnist. Catherine likes spending time with her family and friends and her pastimes are reading books and news articles.