HDR by itself is a pretty confounding standard. And besides its various formats, the display technology's implementation in different hardware is pretty broken or all over the place too.
When it comes to implementing HDR, the panel a device uses must be adequately bright and boast an impressive color profile.
But not all devices that claim to be HDR-friendly meet the necessary display requisites. And there are discrepancies at the software level too.
And the commercial liberty that OEMs take with how they brand HDR on their devices has no bounds. To the average user, the unique branding can be pretty confusing.
As far as HDR on computers goes, the Windows operating system supports HDR. But the OS doesn't give much thought to the hardware, particularly the display.
And what about Macs? Do iMacs and MacBooks support HDR as well?
The short answer is yes. But there's more to know about Apple devices and their HDR support than just knowing the Apple devices support the picture standard.
Keep reading as we explore the broad spectrum of Apple devices and HDR.
Do iMacs and MacBooks Support HDR?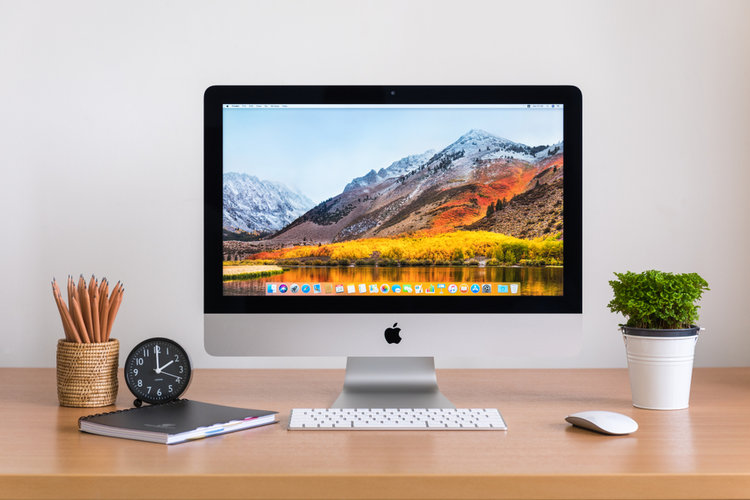 Yes, iMacs and MacBooks support HDR, but not all the models support all types of HDR.
The MacBook Air (2018) or later, MacBook Pro (2018) or later, and iMac Pro (2017) come with HDR built into the display. The MacBook Air (2017), on the other hand, offers only SDR support.
The Mac Mini (2018) and Mac Pro (2019) lend HDR capabilities when hooked on to an HDR-compatible external display. The M1 Mac Studio (2022) and Pro Display XDR support HDR as well.
Some MacBooks may not have an integrated display bright enough for HDR, but they can output HDR signals to enable HDR visuals on an external monitor.
Note: Only the MacBook Air with an M1 chip support HDR video on an external HDR10-friendly display. The Intel variant of the Air does not.
All MacBook Pros released after 2018 (M1 or not) can output HDR signals to an HDR display.
It's not clear why the Air with the Intel chip doesn't support external HDR displays while the MacBook Pro does.
We guess it could be the differently clocked chipsets and the discrete graphics on the Pro model. The Air's integrated graphics perhaps holds the device back.
HDR Formats Supported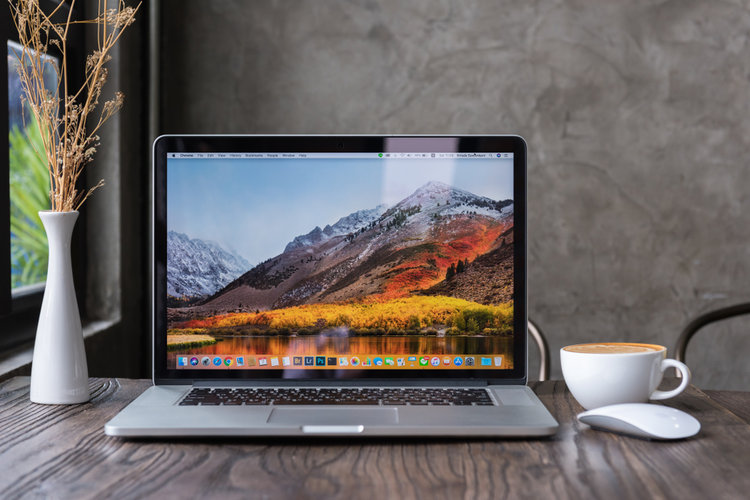 HDR-compatible MacBooks and iMacs support HDR10, Dolby Vision, and HLG (hybrid log-gamma).
If the external display connected to a Mac is only HDR10-compatible, the Mac will convert the HLG or Dolby Vision signal to HDR for seamless rendering.
Not to mention, an HDMI or Thunderbolt port enables HDR support on your Mac.
If your MacBook doesn't come with an HDMI port, use a USB-C adapter and HDMI cable to connect an external HDMI display to your Mac computer.
Here are some adapters that shall come in handy:
To use the adapter, plug the USB-C connector into your MacBook's Thunderbolt port and insert an HDMI cable into the HDMI female port on the adapter.
What Apples Devices Support HDR?
Macbooks and iMacs aren't the only Apple devices capable of shouldering HDR.
The following are some of the other product lines in the Apple sphere that also support high dynamic range video:
iPhones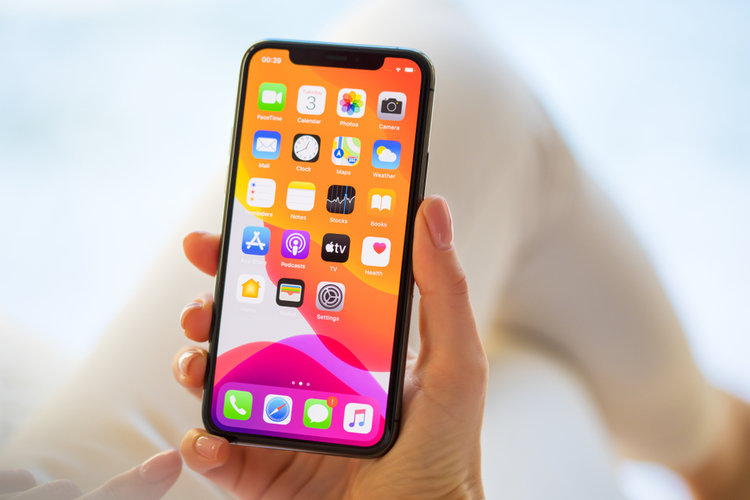 iPhones support HDR, too, but the implementation is a tad complex to comprehend.
The following are some of the many iPhones that support Dolby Vision and HDR10 content natively or through display-level calibration:
iPhone 11
iPhone SE
iPhone XR
iPhone XS
iPhone 8
iPhone X
As mentioned above, HDR execution on an iPhone is not the same as on a large-screen Mac. In other words, your favorite iPhone may be HDR-friendly despite not being truly capable.
Apple advertised the iPhone 8 and 8 Plus phones as HDR-capable, but they weren't equipped with a proper HDR display. On the other hand, the flagship iPhone X launched with the iPhone 8 series supported mobile HDR.
The displays on both the iPhone 8 and even the iPhone X could do a peak brightness of 625 nits (crossing the HDR display luminance threshold) but didn't sport 8-bit panels.
A display that isn't 10-bit is technically not an HDR display. (iPhone X made the cut because it sported an OLED panel. More on that later.)
Most iPhones didn't come with 10-bit screens back then. However, the current crop of "Pro" iPhones, starting from the iPhone 12 Pro, display 10-bit content.
Moreover, all iPhone 12 phones and later releases can shoot HDR 10-bit video, including the Minis and non-Pro iPhones.
How to discern an HDR iPhone from a non-HDR one?
To make it easier to identify HDR panel-sporting iPhones, look for the phrase "Super Retina XDR Display" in the marketing material.
Also, pretty much all iPhones with OLED displays have HDR screens. OLED's improved contrast levels and ability to showcase deep blacks make it HDR-friendly.
And because the iPhone X uses an OLED panel, it's considered to have an HDR screen, despite the display being 8-bit.
To learn more about the display specifications of a particular iPhone and compare it to other models, click here.
How does HDR content on iPhones not sporting actual HDR displays look?
Even though the iPhone 8 and some other iPhones with an IPS LCD screen do not sport actual HDR displays, they are better at exhibiting HDR content than any other phone with a non-HDR screen.
In other words, HDR content on an iPhone 8 will boast of the contrast, dynamic range, and colors typical of an HDR frame. The results may not be identical to real HDR, but they will be comparable.
iPads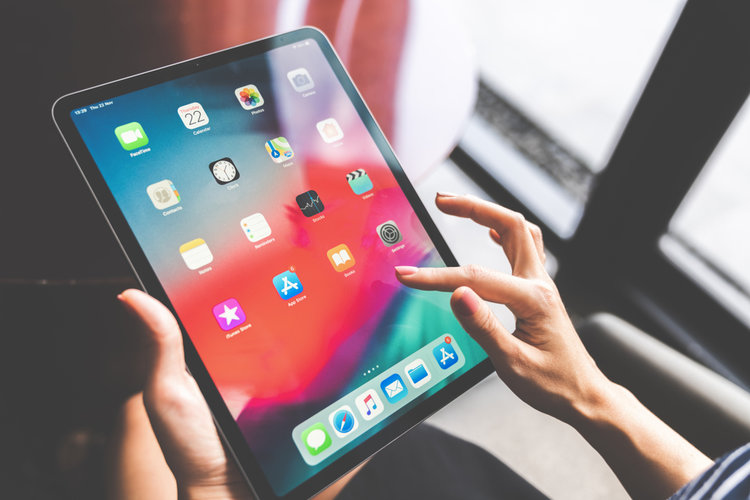 iPads started supporting HDR content only with the third-gen iPad Pro (2018). The displays they use aren't certified HDR, but they can transmit HDR signals to a compatible external display.
Even the iPad Mini 6, released in 2021, doesn't support HDR since the panel canonly go up to 500 nits of brightness.
But like every other Apple device with a display, playing HDR content on a non-HDR iPad will look richer and more contrasty than SDR visuals, thanks to Apple's ability to calibrate their displays well.
The following iPads either sport HDR displays or showcase HDR content better than other SDR panels:
iPad Pro (3rd-gen) 12.9-inch
iPad Pro (11-inch)
iPad Pro (10.5-inch)
iPad Air (3rd-gen and later)
iPad Mini (5th-gen and later)
The 2021 iPad Pro offers proper HDR support, thanks to its mini-LED panel that can reach peak brightness levels of 1,600 nits when viewing HDR content (video or photos).
Apple TV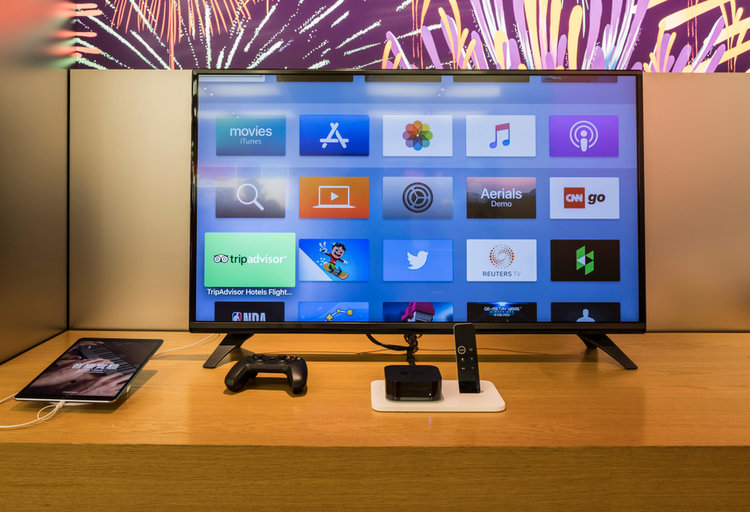 Apple TV 4K (first and second-gen) offers Dolby Vision and HDR10 support when paired with a 4K HDR TV.
The previous Apple TV HD devices do not support an HDR display.
Apple TV 4K (2021) supports HDR10, Dolby Vision, and HLG. It doesn't work with HDR10+ visuals, however.
So, if you have a high-quality 4K TV, you'll derive maximum value from your Apple 4K TV box. If you don't have one already, here are some of our recommendations:
How to Enable HDR on Your Mac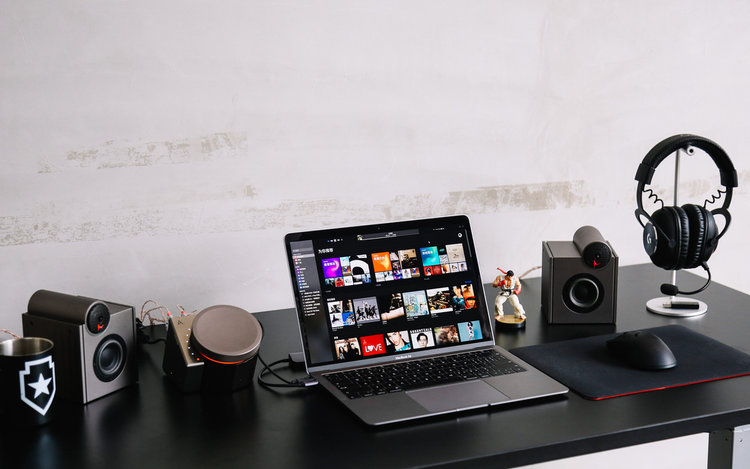 When connected to an external HDR display, your Mac computer turns on HDR automatically. But if, for some reason, it doesn't, here is how to enable the feature:
Move the cursor to the Apple logo at the top left in the menu bar of your computer.
Select System Preferences from the drop-down menu and then Displays.
Click on the external display sub-menu in the Displays window and check the High Dynamic Range box.
Restart your computer to set HDR into effect.
Ensure your device has the latest macOS software running because certain HDR features are available only in the most recent version of the operating system.
FAQs
Is an HDR-compatible device not supporting all HDR formats a problem?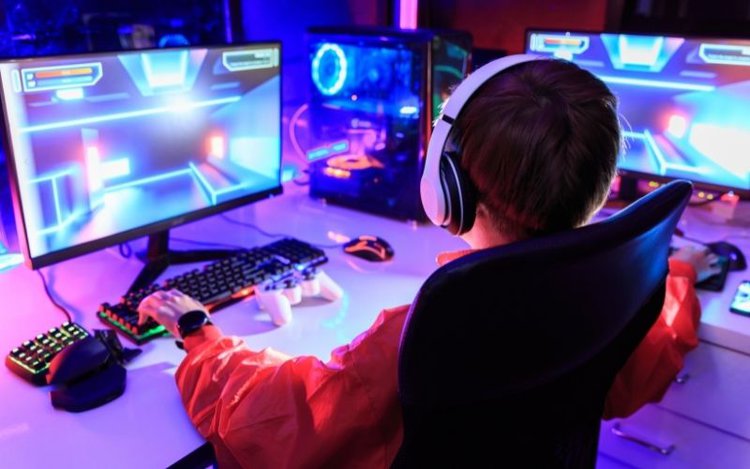 Unlike other format battles, there's no superior HDR format. A device supporting Dolby Vision but not accommodating HDR10+ isn't a pushback or negative attribute per se.
Although there could be differences in output between the two HDR formats, those discrepancies wouldn't be too significant to tell the two apart, particularly not when watching HDR content on small laptop and phone displays.
Conclusion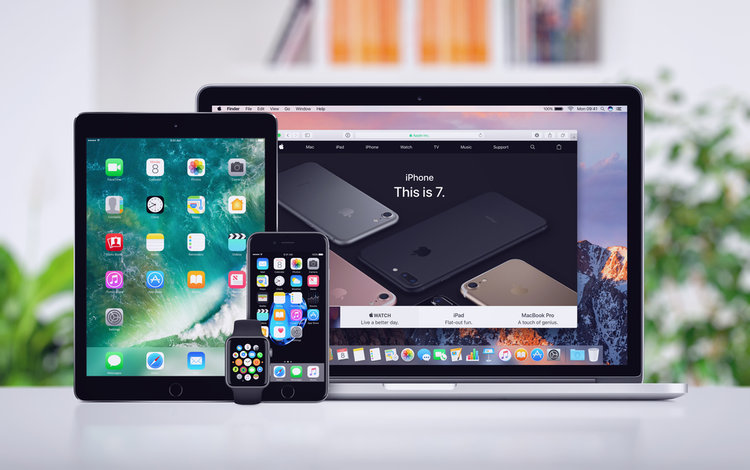 To conclude, MacBooks and iMacs support HDR. And they aren't the only Apple devices to do that.
But because not all MacBooks, iPads, and iPhones are HDR-friendly, know more about the device's HDR capabilities before spending.
And as mentioned above, some devices support external HDR displays, and only a few sport actual HDR panels.
If your definition of an HDR device includes "built-in HDR display" as the key phrase, your options are fewer. Again, learning more about the device before purchase should help.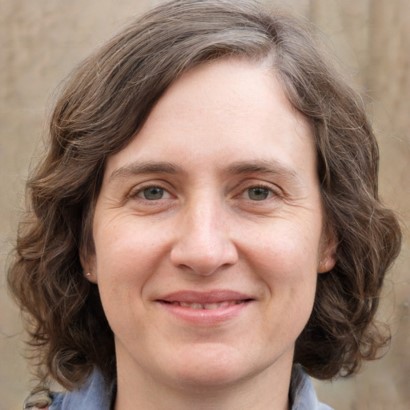 Catherine Tramell has been covering technology as a freelance writer for over a decade. She has been writing for Pointer Clicker for over a year, further expanding her expertise as a tech columnist. Catherine likes spending time with her family and friends and her pastimes are reading books and news articles.