Xiaomi is one of the top producers of affordable smart TVs. Xiaomi produces more advanced smart TVs, which are quite tempting to purchase. However, not every person wants to buy a new smart TV every few years. In this case, Xiaomi's Mi Box 4k comes into play.
Xiaomi Mi Box 4K is a gadget that runs on Android OS that links to your existing TV. However, The TV Should have an HDMI port to use the Mi Box easily.
Moreover, the Box enables one to watch all content from popular sites like Netflix, Amazon Prime, YouTube, etc.
The Xiaomi Mi Box enables one to access several apps available on smart TVs. Therefore, one does not necessarily need a box if they have a smart TV unless the TV is outdated.
The features that come with Mi Box are best for non-smart TVs because they cannot connect to the internet. However, Mi Box has extra features that are not available on Smart TVs. Therefore, one can buy the Box if they need it.
What Is MI Box S, 4K For?
Mi Box S 4K is a tiny gadget that can change any regular TV into a smart TV. Mi Box can connect to your TV like the Roku TCL-4K through an HDMI which comes preloaded with popular apps.
A quad-core Amlogic Processor runs Mi Box , with 2GB of RAM and 8GB of internal storage. Moreover, it supports HDR 10 format, thus availing high-quality content from apps like YouTube and Netflix.
The Mi Box plays video playback up to 4K and 60fps and supports HEVC video compression. However, the playback resolution depends on the screen you are using and the Xiaomi TV Box.
Irrespective of the screen's resolution, you can still play 4K videos using USB storage and the YouTube app.
Advantages of Mi Box
The Mi Box comes with a stock Android TV interface that allows users to quickly access whatever content they want. Moreover, the users can customize the TV experience to their liking.
Mi Box is portable. That is, one can take anywhere they like. The playability enables one to connect Mi Box to a projector over HDMI or VGA using a converter.
Moreover, Mi Box supports SDR to HDR options. The feature enables the Box to be compatible with any TV.
Mi Box has a headphone jack for uninterrupted audio output that also acts as an optical audio port.
Mi Box can also connect to Bluetooth for wireless audio; however, you might experience noticeable audio latency.
Do I Need a Xiaomi MI Box If I Have a Smart TV?
Whether or not you need a Mi Box depends on which features your TV has and which features you need. Most Smart TVs like Sony X90J already use the Android operating system. Therefore, they should have most features.
However, Smart TVs like Roku TCL3 Series have different operating systems apart from Android. They include Roku, and Amazon Fire, among others.
Various television companies use different operating systems, and each has its specific features. Popular brands like Sony, Hisense, Philips, Sharp, and more use the Android operating system.
Therefore, it is unlikely that you will need a Xiaomi Mi Box unless you have "special circumstances."
You Favor the Android Interface
Some people prefer their things a certain way. They have Android phones and tablets, and they generally like the Android look.
They love the user interface because they can operate it with little trouble. Therefore, purchasing a Xiaomi Mi Box is familiar which means they do not need to learn the new operating systems on the TV.
It Would Be Best If You Had More Up-to-Date Software
Some people have older Smart TVs. While most brands offer updates for their older models, they eventually stop. When this happens, one can buy a new smart TV or carry on using the current TV less the updated apps.
But there is also another option, purchasing a new Xiaomi Mi Box. Because Smart TVs are more expensive than Mi Box, most people opt for them.
Mi Box is a relatively cheap way to keep getting all the current updates without buying a new smart TV.
You Are Looking For More Advanced Features
Some users need the Xiaomi Mi Box because they offer superior features to a standard Smart TV. For instance, Mi Box provides 4K viewing capabilities while many Smart TVs do not.
If Mi Box has a feature that your smart TV doesn't have, you can purchase it.
Can I Use a MI Box If I Have a Smart TV?
One can use a Mi Box even if they have a smart TV. Many factors can compel you to get a Mi Box. However, it is not entirely necessary.
A smart TV like Hisense 50A6G with an HDMI port can support the Mi Box. The setup process is relatively easy.
Connect the Box with the given cables, place the batteries in the remote and start it up
You need a Wi-Fi connection for the best experience; however, use mobile hotspots if you do not have access.
When setting up, make sure your phone and Box are connected to the same WI-FI network.
The instructions on the screen ensure an easy setup process. You need to give access to your Google account from your phone.
Once the setup process is over, The Mi Box 4K takes you to the home screen. The Box will download a couple of different apps from the play store.
Apps like Netflix and Prime Video are already pre-installed. It is easy to use the Mi Box, which comes with a Google voice assistant.
Final Thoughts
The Xiaomi Mi Box is not essential if you have a smart TV. Nevertheless, there are plenty of compelling factors to purchase one anyway.
Get a Mi Box if you need an affordable way to update your apps or enjoy the Android interface. The Xiaomi Mi box might be the gadget to advance your general viewing experience. You can contact customer care for additional information and help.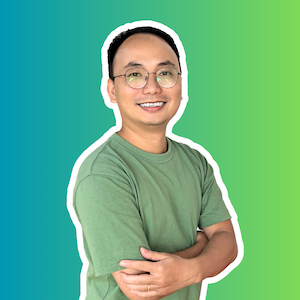 Vance is a dad, former software engineer, and tech lover. Knowing how a computer works becomes handy when he builds Pointer Clicker. His quest is to make tech more accessible for non-techie users. When not working with his team, you can find him caring for his son and gaming.