Have you come across the "eARC" label on your TV's HDMI port? Are you wondering what it means and how essential it is for your viewing experience?
You're in the right place.
The eARC is the upgraded version of ARC. Not every TV supports this feature; however, if yours does, congratulations! You have one of the best audio/home theater features there is.
It would be best if you had eARC on your TV, and in this article, we'll tell you why. We'll also explain why it's different from the HDMI ARC.
HDMI ARC Vs. eARC
HDMI ARC and eARC - Everything You Need to Know!
The ARC is a two-way channel version of your standard HDMI interface. The standard HDMI connector allows for a one-way transfer of audio and video from a source to a display device.
HDMI cannot split the audio and video signals. If you want to receive audio through a soundbar, you'll need to run an audio cable from your TV back to the soundbar.
However, things are different with HDMI ARC. How does HDMI ARC work?
The ARC (Audio Return Channel) allows you to use a soundbar or AV receiver as your media hub without extra audio cables. You can send media from the soundbar or AVR to your TV and send high-quality audio back to the soundbar or AVR along the same HDMI cable.
The HDMI ARC also supports unique features like CEC, which allows you to control connected devices with a single remote. With the TV's remote, you can control the volume and power on your soundbar or AVR.
On the other hand, HDMI eARC serves the same audio return function but with higher bandwidth, better audio quality, and faster delivery. It is an advanced version of ARC that was designed in 2018.
If you want to use the HDMI ARC feature, you need to have ARC-supported devices. If your TV does not support ARC, it won't return audio to the receiver and vice versa.
ARC technology has existed for a long time, so most HDMI cables support ARC. However, to make sure, buy a high-speed HDMI cable (HDMI version 1.4 and above) that supports 4K video and Dolby Digital audio.
eARC is relatively new; hence, its requirements are more specific. You'll need eARC-supported HDMI cables — HDMI version 2.1 (Ultra high-speed) cables.
While they serve a similar function, there are significant differences in the performance of HDMI ARC and HDMI eARC. We'll explore them below.
1/ Speed:
The HDMI ARC interface transfers data at a maximum speed of 1Mbps. On the other hand, the eARC interface pushes data faster; it goes up to 37Mbps because of its higher bandwidth.
2/ Data Transfer Size:
Not only does the eARC transfer data faster, but it can also transmit more significant amounts of data. Its transfer capacity is enough to support up to 7.1 uncompressed surround sound.
3/ Audio Quality:
The eARC supports high-bitrate surround sound technologies and audio formats (like Dolby Atmos and DTS). This support is not present in the HDMI ARC.
4/ Lip Sync Correction:
Due to the transfer speed of eARC, there are no delays with the processor. Hence, the audio always matches the video on your display.
Lip sync correction is a mandatory function for all eARC devices, but it's optional for the ARC. You'll only find it on a handful of ARC-supported devices.
There are a couple of other advantages to eARC:
eARC has a dedicated data channel for exchanging information between connected devices. It doesn't use the CEC to discover and pair with other eARC devices.
The eARC also offers better gaming features like Variable Refresh Rate (VRR) and 4K quality images at 120Hz.
Do I Need eARC on My TV?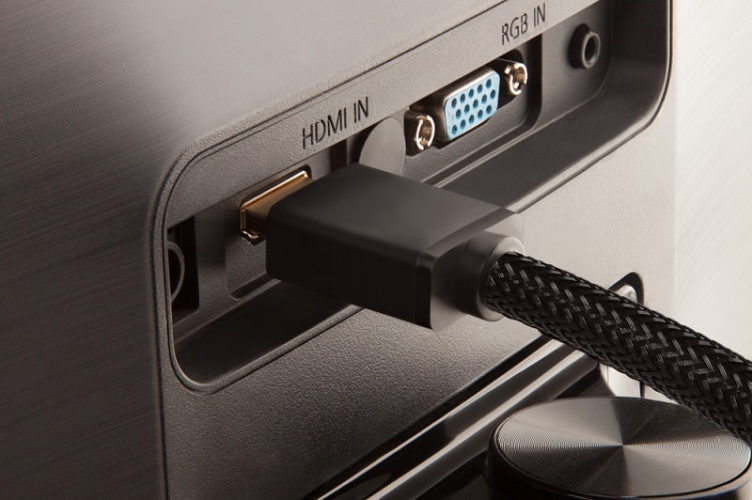 If you are particular about sound quality and convenience, then the answer is yes! It would help if you had eARC on your TV; otherwise, you'll miss out on its many benefits.
Like the HDMI ARC, eARC requires all your devices to support eARC.
If your TV doesn't support eARC — even if your media player and soundbar do — you won't be able to activate the eARC functionality. Your HDMI port will work as the standard interface and transmit media without audio return.
Hence, you need to make sure all your home theater devices support eARC. Replace your TV (or any other non-eARC device) if you can.
How Do I Know If My TV Has HDMI eARC Port?
eARC is a new feature, so not all high-end TVs support HDMI eARC. You'll find it on new TV models from top brands like LG, Samsung, and Sony.
Are you wondering if your HDTV supports eARC? Don't worry! Here's our list of different ways to determine if your TV supports the eARC feature.
TVs and other devices that support HDMI eARC come with more than one HDMI port on either your TV's back or the side.
However, if your TV has only one HDMI port, it doesn't necessarily mean it doesn't support eARC. You can still explore the other options, to be sure.
Locate the HDMI port(s) on your TV and check if they have the label "HDMI ARC" or "HDMI eARC."
Check the connectivity options in your TV's manufacturer's manual to see if your TV supports eARC.
If you're in the market for a new TV, ask your vendor at the store if it supports eARC. If you're buying online, check the details provided.
For high-end brands like Sony and Samsung, verify eARC-support by checking the available audio input sources in the TV's settings.
Conclusion
The eARC is a better version of HDMI ARC. However, it's a new technology, so eARC-supported devices are not as common as we'd like them to be.
If you want to enjoy the extra benefits of eARC (high-speed transmission and high-quality audio return), you must ask yourself, "Does my TV have HDMI 2.1 ports?"
Check your TV's manufacturer's manual, the port labels, or the audio sources in the Settings menu. If your TV doesn't support eARC, it's probably time to get a new one.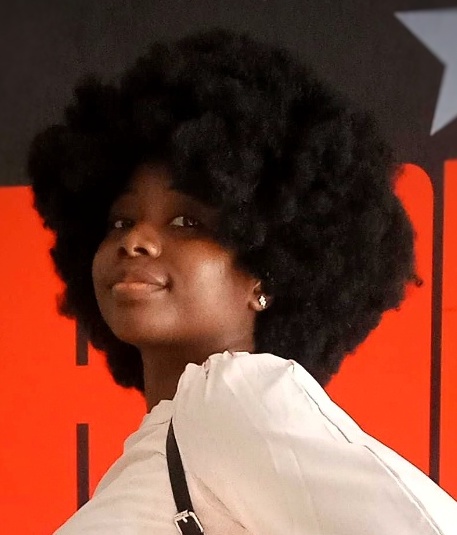 Gabriella 'Diogo is a content writer with a vested interest in tech hardware and equipment. She shares her knowledge and processes in an easy-to-grasp, lighthearted style. When she's not testing or researching device performance, you'll find her writing short stories or rewatching episodes of her favorite sitcoms.