The best thing about soundbars is not just their audio quality. It is also how they function as AV media hubs for conveniently connecting all your devices.
If you have a Dolby Vision TV connected to your soundbar, you're probably wondering which HDMI interface is best suited for your transmissions.
Do you need HDMI eARC?
The answer is no. We have found that you don't need eARC to transmit high-quality Dolby Vision signals through a soundbar to a display device. All you need is HDMI version 2.0 and above.
This article details all you need to know about Dolby Vision image technology. It'll also explain the relevance of HDMI eARC to your Dolby Vision soundbar.
How Does eARC Work With a Soundbar?
First, what does your soundbar do?
Your soundbar is just a single console with a set of speakers. It has better audio quality than built-in TV speakers; it is tidier and more space-conserving than external speakers that have subwoofers with separate wires.
These soundbars have multiple connectivity options. They have the option of a wireless connection that allows you to stream audio using a Bluetooth connection.
They also have multiple input ports for wired connection like HDMI ARC, eARC, standard HDMI, USB, Optical, and Coaxial.
eARC eliminates the need for an extra audio cable on your soundbar. It can return audio signals to the soundbar via the same cable that sends them to the TV.
We'll explain.
Standard HDMI carries audio and video signals on a single cable and in one direction. When you use a soundbar as your media hub, you connect your source and display devices to the soundbar via HDMI.
This establishes a straight line of HDMI V/A transmission: Source > Soundbar > Display.
You have to plug an audio-only cable (i.e., 3.5mm AUX cable ) from your display device back to the soundbar to get audio through the speakers on your soundbar.
However, with the eARC function, you can ditch the audio cable. Audio signals will return from the display device to the soundbar via the HDMI cord.
eARC is an advanced version of the HDMI ARC. Although it also serves as a path for audio return, it has other significant benefits. They include:
eARC basically provides an extra boost in the transmission channel bandwidth and speed. You can transmit higher-quality audio through it.
It is compatible with high-bitrate audio formats like Dolby Atmos and DTS:X.
eARC also eliminates the need for CEC, which can be very unreliable. Its own data channel allows users to control connected devices with a single remote.
Do I Need eARC for My Dolby Vision Soundbar?
Dolby Vision technology is considered the advanced form of the HDR image standard (High Dynamic Range). Dolby Vision optimizes your viewing experience by adding dynamic metadata to HDR picture data and surround sound.
Dolby Vision | Demo | Dolby
And, of course, there is a need for equally compatible devices that can interact smoothly and prevent any loss of quality with every level of performance.
Dolby Vision soundbars are not technically a thing. However, the term refers to soundbars that support the transmission of videos with the Dolby Vision image standard.
Most Dolby Vision videos are in UHD and 4K resolutions, which means that they are often encrypted and require HDCP-compliant devices. HDCP compliance for 4K UHD media is only available on HDMI 2.0 and above.
Hence, to transmit Dolby Vision content, your soundbar must be compliant with HDCP requirements and possess up to HDMI version 2.0.
You're probably wondering, "Where does eARC come in?"
Well, eARC is a function of HDMI 2.1. Therefore, you can use your Dolby Vision soundbar just fine without it.
What Do I Need for My Dolby Vision Soundbar?
Dolby Vision technology focuses on better brightness, color, and contrast during image production. The result is a realistic viewing experience at high resolutions up to 8K.
Because soundbars are intermediaries between your source and display devices, they have to be compatible with both devices and your designated media quality.
Many soundbar manufacturers have equipped their newer models with the "Dolby Vision Pass-Through" function. This function allows them to transmit Dolby Vision content while preserving its creative details and visuals.
Below is a list of things you need for your Dolby Vision soundbar:
Dolby Vision content
A source device that supports Dolby Vision (HDMI 2.0)
A display device that supports Dolby Vision (HDMI 2.0)
A high-speed HDMI cable
PS: You can use any high-speed HDMI cable for an HDMI 2.0 connector. However, use an ultra high-speed HDMI cable if your devices have the HDMI 2.1 connector (eARC-enabled).
Conclusion
Soundbars are an excellent investment for high-quality entertainment. They are even better when supporting HDMI functions such as ARC and eARC.
However, not every HDMI function is essential for transmitting high-quality image standards, and the HDMI eARC is a good example.
While it improves audio quality and allows audio return on a single cable, you do not need an eARC connector to transmit the Dolby Vision image-standard through your soundbar.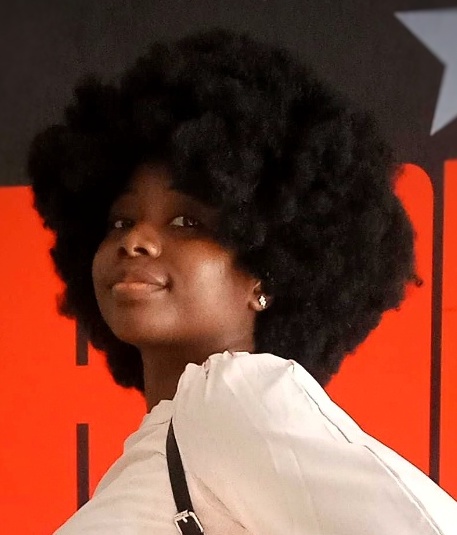 Gabriella 'Diogo is a content writer with a vested interest in tech hardware and equipment. She shares her knowledge and processes in an easy-to-grasp, lighthearted style. When she's not testing or researching device performance, you'll find her writing short stories or rewatching episodes of her favorite sitcoms.