While you do not necessarily have to go out and spend even more money than you already have for a new screen, having the right screen for your 4K projector is ideal if you want to get the most out of it.
The improvement in image quality that you will experience with a proper screen can be impressive and we agree that it makes sense to get one.
The promise of better image quality is not to be taken lightly when it comes to buying a new screen. Once you realize what you have been missing out on, you will wonder what took you so long to opt for a new screen.
Do you really need to buy a new screen for a 4K projector? Aside from better image quality, are there other reasons for you to buy a new screen for a 4K projector?
Keep reading to find the answers you are looking for!
Here, we will be looking at various factors that should be considered about buying a new screen for your 4K projector.
Once you finish this article, you will have all the information that you need to make up your own mind.
Keep reading to see precisely what we mean!
The Beauty of 4K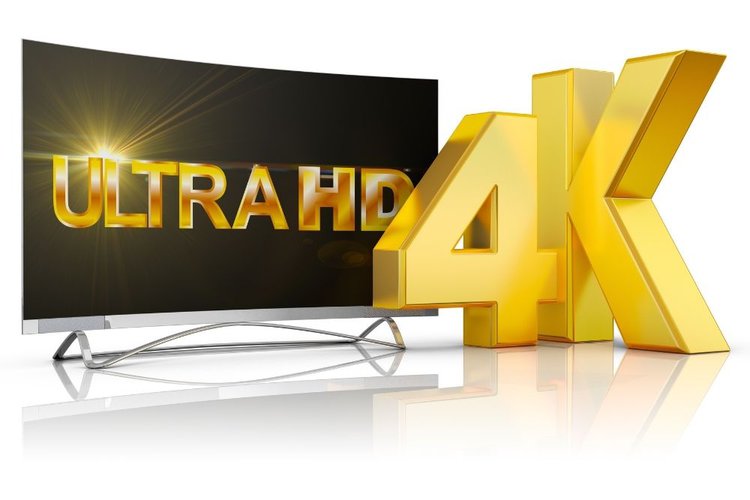 If you are a bit confused about what 4K really is, we've got you covered!
4K has to do with the resolution that a TV, PC, or Projector outputs. This output is expressed in pixels.
Basically, what this comes down to is that having more pixels means that the device in question outputs a clearer and sharper image, which is what we all want, and 4K has 3,840 by 2,160 pixels!
If you are someone who is used to 1080p, 2K, or even UHD picture quality, the beauty of 4K will truly blow you away!
However, it is very important to have the right screen for your projector. If you use a screen that is simply not adequate for 4K, you will end up with substandard quality and that defeats the very purpose of having a 4K projector, in the first place.
The First Step
Before you start to consider what 4K screen to purchase, there are a few key things to be aware of and it all begins with asking yourself whether your current projector really is 4K or not.
You see, there are some cheap projectors out in the market that can appear or even claim to be 4K when they are far from it. Of course, we all want to save money, but if you go cheap when it comes to this you will probably miss out on the real deal.
In order for a projector to truly provide 4K quality, it has to have either a DLP or LCD chip. If your projector does not have one of these chips, getting an expensive screen for it is not going to matter very much.
The fact is that without a DLP or LCD chip, that projector is just not going to give you the 3,840 by 2,160 pixels that you expect to get.
Getting the Right Screen
OK, so now that you have made sure that you actually have a 4K projector and not something else, the next step is to choose the right screen for it and this has to be done carefully.
Some screens, for example, have coatings that are specifically designed for 1080p resolution and that is simply not going to do for those of us who truly care about picture quality.
Yet another notable thing here is that the texture of screens made for lower resolutions are also different than those made for 4K, resulting in a distorted image that will impact your viewing experience.
You will also have to make sure that whatever screen you are thinking about spending hard-earned money on is not just compatible with 4K projectors but actually made specifically to be used with them.
This type of information should be readily available from high-quality brands. If you cannot tell whether a screen is specifically intended for 4K or not, it is probably best to keep looking.
Some things to do when it comes to deciding whether a screen qualifies as a good 4K projector screen include:
Look into what coating the screen has.
Make sure that the screen has a smooth texture since these are meant for 4K.
Consider the price range because you get what you pay for and it may not be 4K.
Finally, always look closely at the manufacturer's claims. Even if it is not stated as clearly as it should be, it should say somewhere whether the screen is meant for 4K or not.
Some Brands are Better than Others
Sometimes, it does not seem to make much sense to buy a product simply because of the brand name, but with 4K screens, it can make a huge difference.
Some brands are well recognized as consistently producing the best possible quality while others do not even come close.
Of course, there is a lot of truth to the saying that you get what you pay for, but you do not necessarily have to spend a fortune when going after a good 4K screen from a good brand.
Still, there are a lot of people who will base their buying decisions solely on price and that can turn out to be a big mistake.
If you buy a screen that is cheap, you can certainly expect it to be made with cheap materials and it is not going to perform as well as you would like it to or last as long either.
We think that it makes sense to consider both the final cost and the brand in question when you are ready to buy a new Screen for your 4K projector.
Here are some good 4K projector screens worth looking into:
Last update on 2023-05-29 / Affiliate links / Images from Amazon Product Advertising API.
This is a 72-inch 4K projector screen with a 16:9 aspect ratio from Elite Screens that is surprisingly affordable. An auto-locking mechanism ensures that you can adjust the height easily. Plus, its heavy-duty casing allows you to use it on a daily basis without having to worry about damaging it.
Last update on 2023-05-29 / Affiliate links / Images from Amazon Product Advertising API.
This beautiful projector screen from projector Elite Screens makes an impact with its awesome 120-inch size! It is indoor and outdoor-ready so that you can entertain family and friends anywhere you'd like to. A fully tensioned, snap button frame leads to flat projection and it is surprisingly easy to assemble!
Last update on 2023-05-29 / Affiliate links / Images from Amazon Product Advertising API.
The DIY PRO projector screen from Elite Screens can be used both indoors and outdoors. This projector screen is portable enough to take anywhere and can be conveniently hanged on garage doors, walls, pole supports, and even on trees! Plus, its 160-degree viewing angle ensures that everyone can see what's going on.
In Conclusion
You can clearly see from all the information that we have provided you with here that getting a new screen for your 4K projector is actually a really good idea. Of course, that does not necessarily mean that you have to go out and buy anything at all.
If the screen that you currently have is just fine with you, then you do not really have to buy another one; although doing so would result in much better picture quality.
There are obviously various things to consider about buying a new screen and money is, of course, one of the biggest issues for most of us.
However, if you have money specifically meant for this then there really is no reason not to get a better screen.
You should also consider whether you will be using your screen outside where ambient light might be a problem; if this is the case, a 4K screen is definitely what you need to get!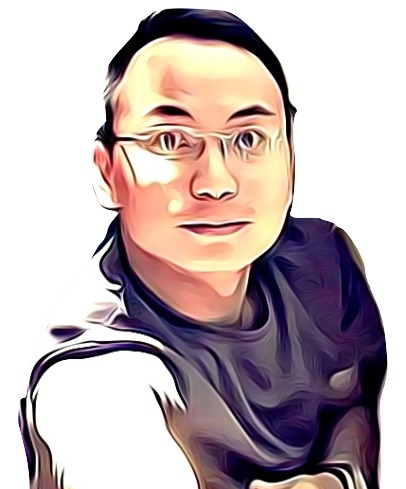 Vance is a dad, former software engineer, and tech lover. Knowing how a computer works becomes handy when he builds Pointer Clicker. His quest is to make tech more accessible for non-techie users. When not working with his team, you can find him caring for his son and gaming.