You recently bought that long-coveted 4K monitor. Should you also buy a new graphics card?
Ideally, if you plan to do graphics-intensive tasks like video editing or gaming, you need a graphics card.
The GPU is the tool behind image processing and outputting. In its absence, images may load slowly, keep buffering or fail to load altogether. Fortunately, discrete 4K graphics cards are readily available.
In this post we tell you when a new graphics card is necessary and, if you need it, which one you should buy. We'll also tell you which computers to use with your new monitor.
Do I need a graphics card for my 4K monitor?
Yes. To use the monitor for PC gaming, you need a dedicated video card. Without a graphics card, a gaming computer will have difficulty loading and displaying images on the screen.
If you won't be gaming on the computer, the graphics processing unit built into the PC is enough, and sufficiently supports a wide range of computer work.
Uber-fast memory and a high-performance CPU may work hard to keep things moving inside the PC, but for image processing, the graphics card does all the heavy lifting.
By design, 4K monitors have a minimum refresh rate of 60 Hz. And if you're using a DisplayPort cable, you're looking at a refresh rate of 120 Hz.
So the graphics card should be able to process images at a similarly high frame rate, which explains why the choice of video card for a 4K monitor matters.
What graphics card do I need for 4K?
The best graphics cards to use with 4K monitors need to be powerful enough to process 4K images. That means the card can render high amounts of data at 4K resolution and 4K frame rates (FPS) without lag.
Other desirable features include an ultra-efficient cooling system and a well-regulated power system. Without these, the video card can quickly overheat, upon which its performance dips.
If the power system is inefficient, the GPU will use more power while underperforming. A high-quality graphics card consumes less electric energy while maintaining high performance. You can tell by analyzing the GPU performance metrics. It will have a high FPS.
Thankfully, the two leading graphics card manufacturers, NVIDIA and AMD, have built plenty of graphics cards for 4K gaming.
Out of these, the best video cards for 4K include Nvidia's GeForce 30 Series, where you find the RTX 3070,RTX 3080 , and RTX 3090. These video cards stand out for their higher clocks, ray tracing capabilities, DLSS 2.0, and variable rate shading, which vividly amplifies the rich detail in images.
As far as AMD video cards, you can't go wrong with the Radeon RX 6000 series, which includes: Radeon RX 6800 Graphics,Radeon RX 6800 XT , and Radeon RX 6900 XT Graphics.
This series is made with 4K in mind and boasts a powerful computing system, large amounts of memory, anti-lag, and Directx 12 and FidelityFX for powerful, realistic visuals.
It's important to note that Nvidia and AMD design all discrete video cards (i.e., standalone graphics cards not integrated into the CPU). Then third-party companies known as board partners adapt the designs (as they are) when making the cards or customize the card designs with a few tweaks.
That explains why manufacturers sell video cards under names like EVGA Nvidia GeForce RTX 3090 and ASUS AMD Radeon RX 6800. In our example here, EVGA and ASUS are board partners. NVIDIA and AMD design the cards, and the board partners make and sell the hardware.
Other notable Nvidia and AMD board partners include MSI, Zotac, Gigabyte, XFX, Sapphire, VisionTek, and HIS.
Can I use a 4K monitor on any computer?
Yes, you can use a 4K monitor with any PC .. You only need to ensure that at least one output port on the computer matches one monitor input.
Perhaps you worry that, compared to the monitor, the computer has somewhat lower specs. That shouldn't be an issue.
When you plug in a high-resolution monitor to your PC, the computer system quickly recognizes this and activates integer scaling. It does this by multiplying the PC resolution by whole numbers so that images can fit into the 4K monitor.
One benefit of this type of image upscaling is it does not have blurring or distortion. So the resulting on-screen image is just as sharp as the original, which can make the video seem sharper on a 4K monitor than on a lower-resolution monitor.
Your experience gaming or watching movies on such a monitor should be okay, too.
You may need to adjust your distance from the screen for the best experience, so try moving closer or further away to see what position is best for you.
One thing you should bear in mind when choosing any computer-monitor combination is the ports.
Your monitor may have an HDMI input only, but your computer doesn't have an HDMI output, in which case you'll have a problem.
If the PC has a DisplayPort or Mini DisplayPort, you can rejoice because DP is the best cable to use on a 4K monitor.
Here's why: DP has a higher bandwidth than other cables and higher refresh rates. For example, while HDMI 2.0 offers 4K 60 Hz, DisplayPort 1.4 gives 4K 120 Hz.
Conclusion
If your intention is gaming, you need a dedicated graphics card for a 4K monitor.
The graphics card is a core component in the image processing cycle. Without it, you wouldn't be able to edit images and videos or play games smoothly.
However you do not require a separate graphics processing unit for non-gaming computer usage. Especially if the usage does not entail working with images and videos.
The integrated GPU that comes with the computer is enough for regular productivity tasks.
When buying a graphics card for your 4K monitor, choose a model designed for 4K. There are plenty of 4K video cards on the market, so finding a high-performing one from Nvidia or AMD should not be a problem.
You can use a 4K monitor on any computer, so long as the devices have at least one matching port, preferably DisplayPort.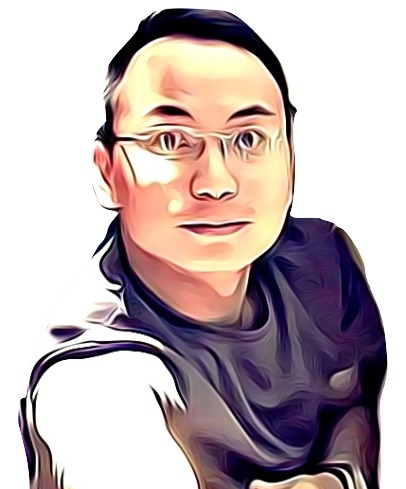 Vance is a dad, former software engineer, and tech lover. Knowing how a computer works becomes handy when he builds Pointer Clicker. His quest is to make tech more accessible for non-techie users. When not working with his team, you can find him caring for his son and gaming.