In 2022, 4K is no more the buzzword. While it is still a pulling factor, it's not as much as a marquee feature anymore.
A wide range of electronic devices can either document things in 4K or display them in 3840×2160. For instance, there are many more 4K monitors on the market at varied price points than ever before.
But not every individual needs a 4K monitor or must upgrade their 1080p monitor to a 4K one. However, choosing between the two may not be simple for people who do a lot of video editing.
So, is a 4K monitor essential for video editing? Can you do fine with a 1080p display? We answer these questions and more below.
Do I Need a 4K Monitor for Video Editing?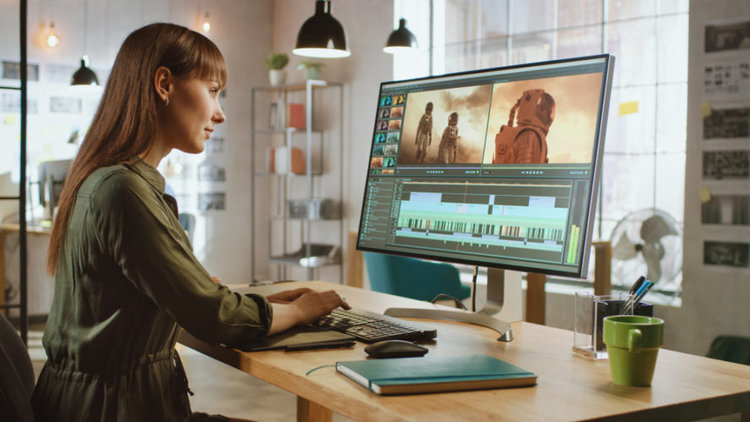 No, you don't "need" a 4K monitor for video editing, especially if the content is not shot in 4K.
If the footage is 4K, you can still use a non-4K monitor. That's because the editing workflow isn't predicated on how pixel-dense the visuals are.
That said, a 4K monitor brings so much to the table you don't realize how essential it is to your workflow until you start using one..
The following are some benefits of a 4K monitor in video editing:
Widescreen-Friendliness
A wide-screen monitor is quite the game-changing aspect ratio for a video editor. A rectangular screen shows more of the editing timeline in a single frame, negating the need for constant scrubbing.
Not to mention, a more comprehensive 4K monitor serves the purpose of two separate screens and, as a result, helps reduce cable clutter.
Though 1080p monitors are also made in the wide 21:9 aspect ratio, the significantly reduced number of pixels per inch on the elongated screen means visible pixels, especially if the display is more than 32 inches.
Color Keying and Grading
A 4K monitor or screens with a higher resolution would be ideal for color grading.
Kindly note, the number of pixels has nothing to do with color accuracy. But because 4K displays are relatively premium purchases, the likelihood of the expensive monitor sporting a well-calibrated, color-accurate screen is greater.
Moreover, the higher 4K resolution also results in more pixels for colors in your frames.
4K facilitates a more straightforward distinction between colors and cleaner color grades. It also enables cleaner green screen inputs.
Color-accurate 1080p monitors are available. The downside is that they lose pixel density, nullifying realistic colors' benefits.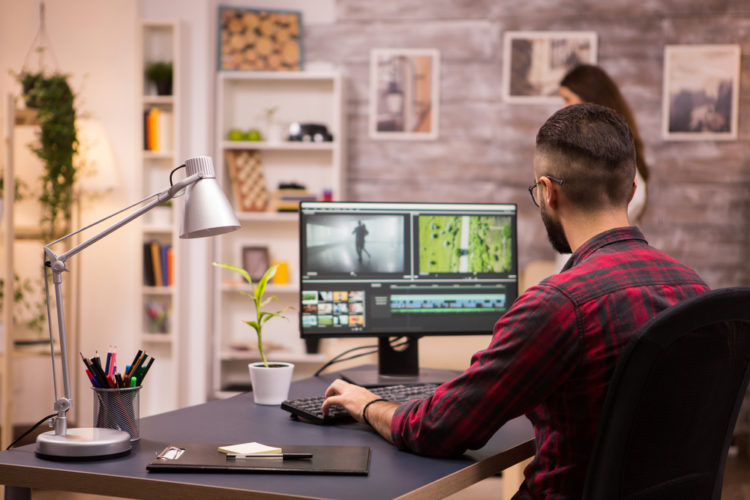 Advanced Editing
A higher resolution translates to more pixel data. The increased pixel information can significantly assist with shot stabilization, 3D tracking, and more, during post-production.
4K and higher resolution formats are better suited for shots that require a significant amount of VFX work. 4K provides a higher amount of information to work with and greater flexibility to add intense camera movements to otherwise locked-off footage during post-production.
While you do not need a 4K monitor to make these changes, the added pixels help discern things on the screen a lot easier.
Does a Monitor Matter for Video Editing?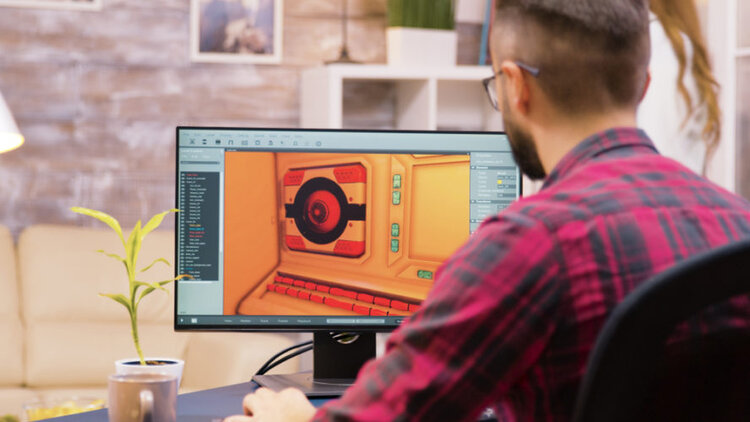 If you're a professional video editor, a monitor is as integral to your video editing setup or workflow as the actual computer.
While you can edit videos on laptops powerful enough for resource-hungry and graphics-intensive tasks, the larger perspective you get from the large screen of an external monitor cannot be replicated by even the biggest laptop screens.
Not to mention, 4K resolution is a lot more common feature in monitors than in laptops.
While a TV provides the largeness of a monitor and packs as many, if not more pixels than an external monitor, televisions are not cut out for productivity tasks like video editing.
Should I Edit in 4K or 1080p?
The decision to edit in 4K or 1080p is entirely a matter of opinion you could do either of the two. You may also have to choose between the two depending on your preferences and editing setup.
If you've shot the content in 4K but are delivering it in 1080p resolution, editing the content in 1080p is pretty much a no-brainer. The 1080p editing would save you quite a bit of render time.
If you're expected to deliver the completed project in 4K, you can still edit the video in 1080p and output it in 4K.
Your circumstances aside, the most important aspect to consider when deciding between 1080p and 4K editing is ascertaining whether your computer is cut out for dealing with 4K edits.
The CPU and graphical power needed to process and edit 4K videos is significantly higher than the computing power requirements for 1080p files. If your computer is not 4K video editing-ready, your editing speed will slow down considerably when editing 4K files.
Whether your system can edit 4K files or not, it's recommended you stick to 1080p when editing daily vlogs or editing projects with a short turnaround time.
And if you're new to video editing, it's recommended you start with 1080p because you don't want speed and smoothness to be a hurdle when you're learning the ropes.
For everything else, and if you own a pretty powerful computer, edit in 4K.
Can I Edit 4K Videos on a 1080p Screen?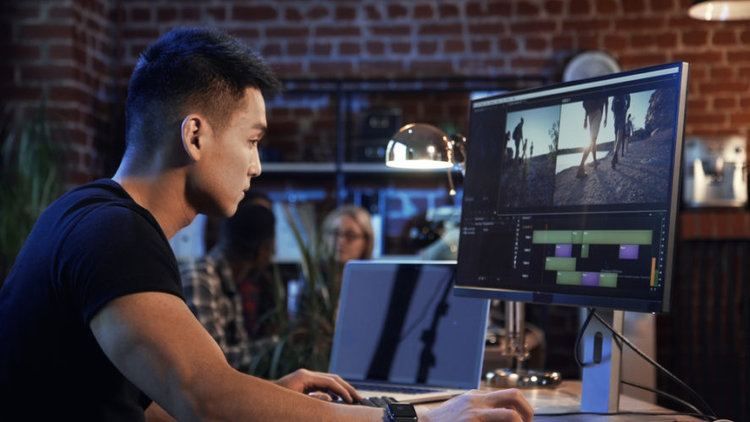 You can edit 4K videos on a 1080p screen. As mentioned above, just make sure the computer powering things can handle 4K video editing.
Your computer must have a CPU with the necessary cores, a capable discrete graphics card, plenty of RAM, and a powerful cooling system that helps run things without heat and noise.
Generally, a setup that employs a 1080p monitor is likely not to have the most potent hardware running the show.
If you've invested in a machine that's capable of advanced video editing and high-performance gaming, you likely spent more money on it than the average Joe.
And if that's the case, you wouldn't have tried to save money on the monitor since an excellent display would be required to complete the high-end setup.
Long story short, editing 4K videos on a 1080p monitor is likely to be an issue due to your underpowered computer rather than the display itself.
On a side note, to ensure there are no color accuracy issues with a full HD monitor, purchase an IPS monitor with 100% RGB if you don't have one already.
As mentioned earlier, video editing does not require highly sharp visuals. However, the colors should be spot-on.
Which Monitor is Best for 4K Video Editing?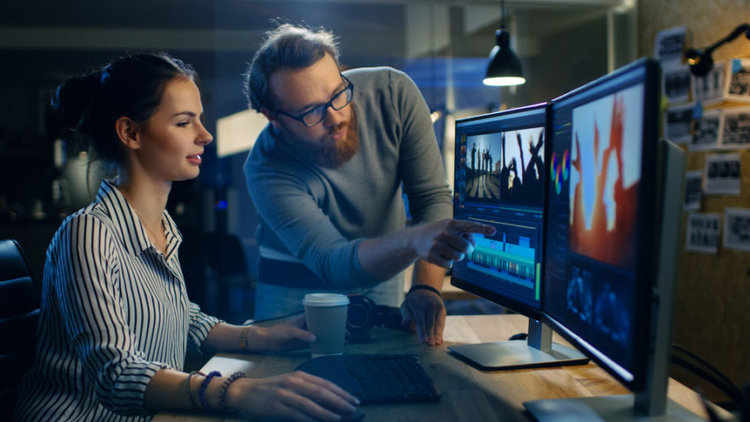 By now, it should be clear you don't "need" a 4K monitor to edit videos. A 4K monitor is a better proposition than a 1080p screen since more videos are being shot in 4K nowadays.
Most importantly, a 4K monitor is backward-compatible with 1080p footage, but a full HD monitor would not handle 4K content seamlessly. Therefore, if stuck between a 4K and full HD monitor and money is no object, always opt for the more future-ready device.
The following are 4K monitors that we recommend for 4K video editing:
Eizo ColorEdge CG319X
Last update on 2023-10-01 / Affiliate links / Images from Amazon Product Advertising API.
The Eizo brand may not sound very familiar, but industry insiders and people who know their monitors well won't find the name foreign.
The ColorEdge CG319X is arguably the best 4K video editing monitor money can buy. The monitor is for professionals who cannot afford to get their frames wrong even in the slightest. The wide range of cinema and broadcast presets ensures those errors don't make it through.
The CG319X is a 31.1-inch monitor with an auto-calibration setup that checks for discrepancies and corrects them by itself. That means you spend little to no time inspecting the screen and have more time for fine-tuning your shots.
Due to the Eizo CG319X's steep price tag, some dislike and even negatively criticize the monitor. But if you're willing to overlook that, you've got a competent machine on your desk.
Eizo makes ColorEdge displays in the smaller 24- and 27-inch avatars as well, but those are full HD only.
BenQ SW271C
Last update on 2023-10-01 / Affiliate links / Images from Amazon Product Advertising API.
BenQ is no stranger to professional-grade displays, and with its SW271C, it once again proves its dominance in the "pro monitor" space.
The BenQ SW271C is a 27-inch 4K monitor with a great focus on color reproduction and accuracy. With 10-bit colors, HDR formats, and BenQ's calibration tweaks thrown in for good measure, the monitor is ready for serious business from day one.
The IPS panel boasts true 10-bit colors and outputs colors with 100% sRGB and 99% Adobe RGB. The 178-degree viewing angle and 1,000:1 contrast ratio are additional feathers to the monitor's cap.
The monitor supports the "hotkey puck" mini keyboard, which enables easy on-screen menu navigation when plugged in.
If that isn't impressive enough, the GamutDuo function and Black and White mode let you simultaneously view visuals in different color spaces.
The cherry is the shading hood functions in both portrait and landscape modes. It's made of hard plastic and built to last.
Apple Pro Display XDR
Last update on 2023-10-01 / Affiliate links / Images from Amazon Product Advertising API.
Apple is a polarizing company. Some people love to hate the brand, and others vouch for the design and quality of its products. And then there are individuals who buy anything with an Apple sticker on it.
When Apple came up with the 32-inch Pro Display XDR monitor, people lambasted the device for being yet another overpriced Apple device. The Pro Display XDR's price was and still is off-putting and out of reach for regular folks.
But individuals who know more about professional-grade monitors were willing to look beyond the Pro Display XDR's egregious price. What piqued their interest was whether the device lived up to its claims.
The XDR's 6016 x 3384 resolution is more than 4K. But the actual talking points are its peak 1,600 nits brightness and 576 backlight controlling dimming zones. In other words, the contrast levels are mind-boggling.
For colors, there's DCI P3, NTSC, sRGB, BT.709, etc. There's a "nanotexture effect" option for the screen, which helps decrease reflectivity considerably.
Considering the feedback from the community, it's safe to say the monitor did meet its relatively high expectations. The device is undoubtedly a beast of its kind, but one that needs a significant chunk of cash to be your own.
If you find the above recommendations a bit on the premium side of things and would like a 4K monitor that's a bit more consumer-friendly too, the following are some solid options:
FAQs
1. Do you need a 120 Hz monitor for video editing?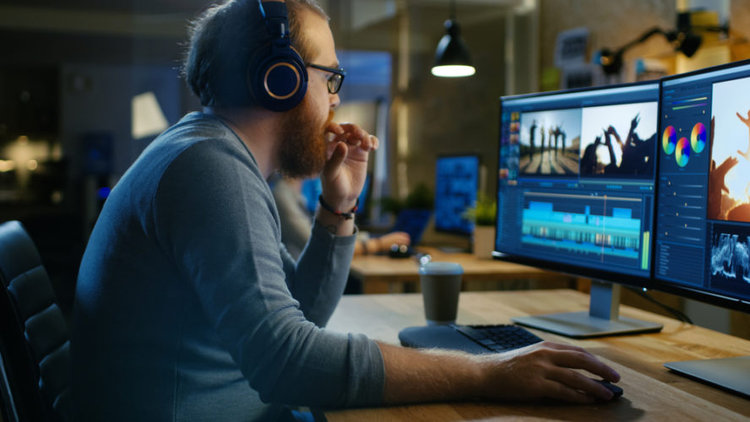 Since video editing is not as fast-paced an activity as gaming is, you don't need a 120 Hz monitor for 4K video editing.
A 60 Hz screen shall provide the necessary smoothness for your editing. There could be the occasional stutter, but that's okay.
Below 60 Hz would work too, but it could be a bit too much of a pushback, or you would notice a considerable amount of stuttering during playback. And if you use the display to watch videos, less than a 60 Hz refresh rate would cause pure disappointment.
All the monitors mentioned above have 60 Hz screens or greater. You would want a 120 Hz screen if you are an avid gamer and mostly play first-person shooting games.
2. Is UHD 4K and native 4K the same thing?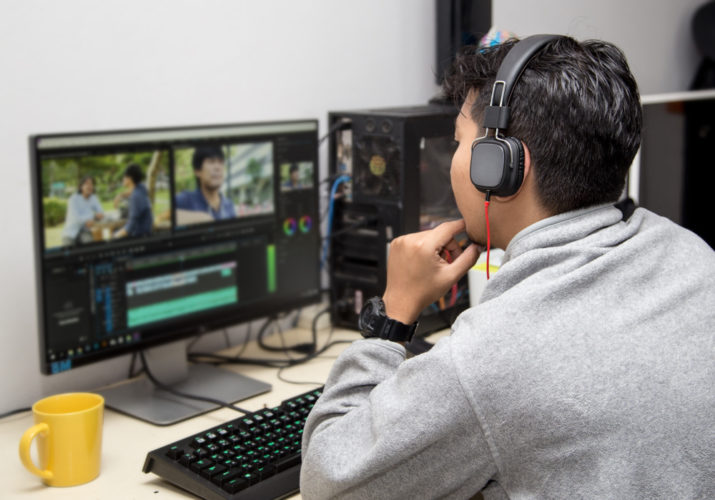 A 4K monitor must have a resolution of 4096 x 2160. However, it's common to see 4K monitors with UHD (Ultra HD) resolutions. UHD has an effective resolution of 3840 x 2160.
Though that ratio is marginally lower than native 4K, discerning a UHD screen from a native 4K display is next to impossible. It, therefore, qualifies as 4K.
Native 4K is a measure primarily used in the digital cinema space. UHD is the resolution synonymous with televisions and monitors.
Conclusion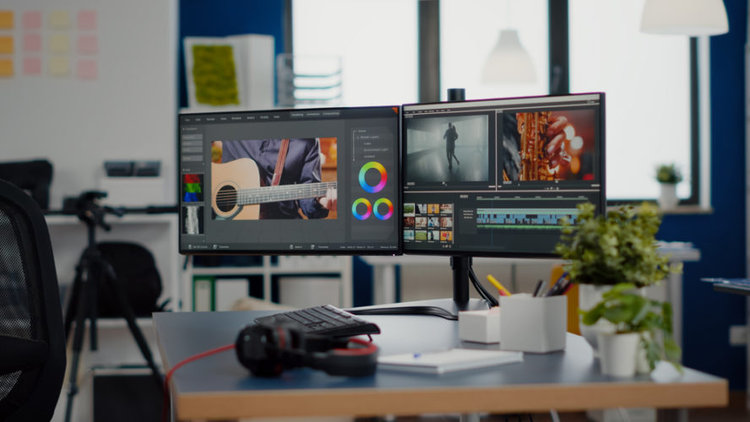 Having the right monitor or display is as critical as the video camera, editing tool, and editing machine for video production.
Resequencing clips, cutting segments, color grading, etc., are tasks that can be carried out to perfection only if you've got all the tools needed.
If a 1080p monitor suits your workflow, you don't need a 2K or 4K monitor. But if you shoot videos in 4K and deliver the final footage in 4K, a full HD monitor could be your bottleneck.
And if you're a professional editor who gets paid to deliver high-quality video projects to clients, you need to invest in a 4K monitor as a tool you can't do without.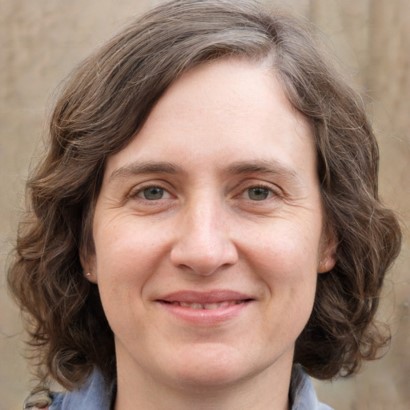 Catherine Tramell has been covering technology as a freelance writer for over a decade. She has been writing for Pointer Clicker for over a year, further expanding her expertise as a tech columnist. Catherine likes spending time with her family and friends and her pastimes are reading books and news articles.