A well-made HDMI cable and an inexpensive or relatively inferior quality HDMI cord may be the same breed.
Still, a few things set them apart and possibly justify the price discrepancies between them.
HDMI cables transmit digital audio/video signals. While a particular HDMI cord may not necessarily do an exemplary job of it compared to others, specific minor yet noticeable variances in outputs could be there.
And those minuscule disparities could show in the audio output too!
Or do they? Let's clear the air on how different HDMI cables impact sound quality.
Are All HDMI Cables for Audio the Same?
First, there's no HDMI cable for audio alone.
The cable's claim to fame is that it can transmit audio and video simultaneously, explaining the ubiquity of the standard.
If you're wondering whether all HDMI cables for audio are the same: they pretty much are! The cords transmit signals identically, according to the rigid HDMI standard.
The price difference between an inexpensive HDMI 2.0 cable and a slightly pricier 2.0 cord will not cause a performance boost in any way. In other words, the high-priced cable will not process the signals so that the audio comes out crisper, clearer, or louder.
The cables could, of course, have different designs, colors, or even shapes from the outside. Those variations, however, will have zero impact on sound quality.
The Backward Compatibility of HDMI Cables
Since HDMI cables are backward-compatible, you don't need a line built to the latest HDMI standard to benefit from the best audio experience.
The popular and latest audio technologies—such as stereo 3D, surround sound, DTS-HD, Dolby TrueHD, multichannel audio, etc.—should transmit just fine through any HDMI cord.
Exceptions exist, however, especially if the cable is too old and your home theater setup is cutting edge.
HDMI 1.0, for instance, doesn't support Dolby Atmos.
The audio signals will undoubtedly go through if you use an HDMI 1.0 cable with Dolby Atmos speakers, a Dolby Atmos-compatible soundbar, or an AV receiver.
But, you may not be able to hear the best out of the setup, or the sound isolation that Dolby Atmos technology is renowned for will not be distinguishable.
Thankfully, the latest HDMI cables are not too far away in price from the oldest HDMI cables. Bridging that cable generation gap in your setup should, therefore, be pretty straightforward.
Here are some high-quality and relative inexpensive HDMI cables that shall work with your current audio/video configuration:
CableCreation HDMI 2.1 8K Cable
CableCreation 8K HDMI Cable 10 FT, Ultra HD High Speed HDMI Cable 48Gbps, 8K 60Hz, HDCP 2.2, 4:4:4 HDR, eARC, Compatible with Steam Deck, PS5, PS4,...
[ Certified HDMI Cable ] CableCreation 8k HDMI cable (10ft/3m) supports Dynamic HDR 10, Variable...
[ 8K HDMI Cable ] HDMI to HDMI Cable version supports higher video resolutions and refresh rates...
[ HDMI 48Gbps Cable ] The Ultra High-Speed HDMI Cable supports up to 48Gbps bandwidth. 24K...
Last update on 2023-10-01 / Affiliate links / Images from Amazon Product Advertising API.
Capshi 4K HDMI 2.0 High-Speed Cable
Capshi 6.6ft 8K HDMI Cable 2.1, 4K@120Hz HDMI Cord Compatible for TV, PS5, PS4, Xbox Series X, Monitor, Ultra High Speed 48Gbps, 8K@60Hz, 2K@240Hz,...
【Ultra High Speed HDMI Cable】Capshi HDMI 2.1 Cable supports Ultra HD 8K@60Hz, 4K@120Hz 2160p,...
【4K@120Hz for Movies/Games】HDMI 2.1 Cable delivers the highest specification of signal...
【Durable 8K HDMI Cables】Featured an ultra-durable nylon-braided jacket with a bend lifespan of...
Last update on 2023-10-01 / Affiliate links / Images from Amazon Product Advertising API.
Clarity Cables HDMI 2.0 25ft Cable
Last update on 2023-10-01 / Affiliate links / Images from Amazon Product Advertising API.
Maxonar 8K HDMI 2.1 Ultra High-Speed Cord
Last update on 2023-10-01 / Affiliate links / Images from Amazon Product Advertising API.
Another aspect that could impact audio output is the quality of the cable or how well-built it is. The cord's flexibility and durability could determine how well the cable transmits signals over a distance.
That is where the more expensive HDMI cable varieties come in.
The Case for a Marginally Expensive HDMI Cable
Good-quality HDMI cables tend to be more durable and support greater bandwidth at increased distances, reflecting in the outputted sound.
They are typically equipped with improved connectors and flexible materials, leading to fewer defects or failures. You can determine the flexibility of the cable by looking at and feeling the cord in your hand.
The video below validates that expensive or ultra-premium HDMI cables are essentially well-made cords and nothing more. However, the cable featured in the video could be pushing things or taking the "build" aspect of an HDMI cable a bit too seriously.
$1,000 HDMI Cable!? - Useless Tech Over $100 Ep. 1
Kindly note, a sub-par HDMI cable does well during the initial few uses and stands toe-to-toe with its expensive siblings. But, as it ages or with regular service, it starts to disintegrate from within and/or outside, reflecting its ability to transmit audio signals effectively.
Can a Bad HDMI Cable Affect Audio Quality?
Before answering the question, it's crucial to determine what a "bad HDMI cable" is.
For some users, a lousy HDMI cord could be something that just doesn't work—possibly due to broken internals or a damaged connector. And that's what the description of a "bad HDMI cord" should be.
For others, however, a bad cable could denote a wire that's limited in its functions or features or not suitable for specific purposes. For instance, a cord that struggles or fails to transmit signals over longer distances could be misconstrued as a "bad cable". Even though, on paper, the cable is just fine.
These cables may do a reasonably decent job transmitting audio signals when used in optimal environments or within a certain distance. But, when pushed to or beyond their limits, they may struggle.
While you'll not hear a degraded sound, intermittent audio is possible as the current may not pass smoothly or optimally through the cable.
A Multi-Device Setup Could Pose Some Audio Concerns
When a single HDMI cable is used to input and output digital information, it works pretty smoothly. However, when you add a few more cogs (devices) to the wheel, the cable could stutter a bit—regardless of its price.
When more than two devices are linked to each other in a chain, with audio and video decoding or processing carried out by individual devices, there could be increased or greater-than-normal latency.
In other words, when video and audio are played from separate devices—for instance, video from a TV and audio from a soundbar—the audio performance could take a hit.
With cheaply made, though not necessarily inexpensive, HDMI cables, dropouts, or complete sound loss become apparent—particularly when changing sources between different audio modes (such as Dolby 3.1, 2.0, 5.1, etc.).
In the above scenario, you'll need a high-speed HDMI cord with Ethernet. While you don't need to spend a pretty penny on that, the stock cable that came with your TV or Blu-ray player won't work as well.
The following are some excellent quality cable options:
iVANKY 4K High-Speed HDMI Cable
Sale
Last update on 2023-10-01 / Affiliate links / Images from Amazon Product Advertising API.
C&E 50ft High-Speed HDMI Cable
Last update on 2023-10-01 / Affiliate links / Images from Amazon Product Advertising API.
Ultra Clarity Cables 25ft Flat HDMI Cable
Sale
Last update on 2023-10-01 / Affiliate links / Images from Amazon Product Advertising API.
JSAUX 4K Braided HDMI Cable
Sale
Last update on 2023-10-01 / Affiliate links / Images from Amazon Product Advertising API.
A general rule of thumb is that the audio is most likely good if the video output is good enough. Because if there were an issue with the cable quality, the video would start acting up first before the audio does.
Do Good-Quality HDMI Cables Boost Audio Quality?
Good-quality HDMI cables do not boost audio quality because all HDMI cables are built to a standard that doesn't change with the price or build quality of the cable.
However, as mentioned earlier, a good-quality cable would be more durable and perform well over greater distances and for longer.
There are several tiny, insulated wires inside HDMI cables. Inside a "good-quality" HDMI cord, these electrical components tend to be built to superior quality or in a way that the cable can maintain its audio performance for an extended period.
But even those superior internal components do not cause a boost in audio quality.
If there is some gain, it would be minimal and only discernible by an oscilloscope.
If those minor audio improvements are noticeable to the human ear, the tiny audio boost would still not be worth the hefty price tag those cables usually command—such as the HDMI cable discussed above.
FAQs
1. Do You Need a Special HDMI Cable for Audio?
As stated above, you do not require any special cable for audio.
An HDMI cable that's in a good state internally and externally (no discoloration, bends, etc.) will work admirably for any kind of audio output requirements. Just make sure the cable's HDMI version meets your specific audio needs.
2. Does a Lengthier Cable Mean Better-Quality Output?
A cable longer than the one that came with your device in the box doesn't necessarily offer superior audio or video performance.
But, when the distance between the connected devices is longer than usual, your run-of-the-mill HDMI cable may not be on par with the longer cord.
HDMI cables around 30 feet or longer tend to be "active" or pack in internal processors that draw power from a discrete power supply or the connected device's HDMI port. The added strength helps the cable modify or boost the digital signal passing through to travel longer distances more reliably than non-active cables.
Though longer non-active cables are rare, using one across the room could lead to video and audio quality issues.
Conclusion
If you're particular about the audio signal transmission through your HDMI cords, pay good attention to the cable.
While you don't need to spend hundreds of dollars on an HDMI cable, buying the cheapest HDMI cord is also not wise.
Both the cheapest and good-quality/value-for-money cables do an excellent job of transmitting signals fresh out of the box, but the performance could take a hit over time with the inexpensive cord due to the inferior materials it could have been made of.
Any of the cables mentioned above should be good enough for all your HDMI audio input and output requirements.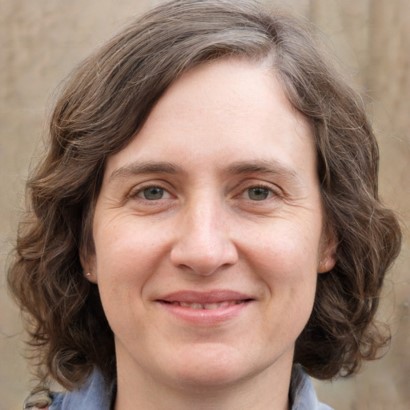 Catherine Tramell has been covering technology as a freelance writer for over a decade. She has been writing for Pointer Clicker for over a year, further expanding her expertise as a tech columnist. Catherine likes spending time with her family and friends and her pastimes are reading books and news articles.