Yes, they do!
How else will you be able to plug anything anywhere?
Most HDMI cables are designed as male, but there are a few HDMI extension cords that have both male and female ends.
You must know if your cords are male or female as you may not be able to connect male-to-male ends or female-to-female ports.
There may also be cases when you will need converters for your micro HDMI ends to connect them to larger devices.
We know it sounds vague.
But keep on reading and we'll clear things out!
How do I Know Which End on MY HDMI Cord is Female and Which End is Male?
It's not that difficult to spot a female connector from a male one. Both have very different features that are quite easy to spot. Let's talk about them!
Male vs. Female Adapters
Male adapters have a "pin" sticking out that is used to plug into the port.
Check out this double-male end HDMI cord .
Females, on the other hand, are the ports or "holes" where the "pin" is plugged in.
Here's a female HDMI adapter for reference .
Every HDMI cable connects the male plug to a female input or output. A great example would be plugging the male port into your phone's charging port.
In the case of HDMI cords, male HDMI cords both have protruding ends that should be plugged into ports
While female HDMI cords have a port where the male "pins" are inserted in.
For a better understanding, take a look at this Amazon Basics A-Male to A-Female Adapter Cord .
All HDMI ports on devices such as a TV, mobile phones, tablets, laptops, and even speakers are designated as female.
Here are a few photos of female ports:
I Want to Connect My Phone to My TV but the "Male" Tips are the Wrong Size
Most small devices such as smartphones and tablets have tinier female HDMI ports.
This means that you will need a cable with one male tip that matches the size of your device's HDMI port, with another full-sized male tip on the other end to connect to your TV's standard HDMI ports.
You can also buy converters with a mini or micro HDMI male tip and a full-sized female port on the other, which will allow you to use a standard HDMI cable to connect to your TV.
This portion is a great transition to the different types of HDMI cables that have both male and female ends!
Types/Sizes of HDMI Cables
HDMI cables are created with their specific purposes.
Different sizes connect different types of devices.
Let's talk about them!
Type A
Type A HDMI cords have the standard type of cable ends that we use for video consumer products like satellite boxes, DVD players, and game consoles.
Check out Twozoh Type A HDMI 2.0 Braided Cable.
Twozoh 4K HDMI Cable 3.3FT, High-Speed 60HZ 18Gbps Braided HDMI to HDMI Cord Compatible with PS5, PS4, PC, Monitor, Projector, 4K UHD TV/HDTV, Xbox
High Speed: Twozoh NEWEST advanced technique high speed HDMI 2.0 cable, 4K UHD @60Hz, including...
Variety Length Selection: 4K HDMI 2.0 Cable from 1Feet/0.3M to 50Feet/15M, you can choose the best...
Reliable Quality Assurance: All HDMI Cable are 100% inspected and visual checked. No packing is...
Last update on 2023-10-01 / Affiliate links / Images from Amazon Product Advertising API.
Type B
Type B cords were a dual-link version of the type A cables that we used to use for DVD-I videos.
We say "were" because this standard of HDMI cords is currently obsolete.
Believe it or not, we were able to find some type B tips on sale on Amazon despite it being obsolete. Check out Kework USB Type B.
Last update on 2023-10-01 / Affiliate links / Images from Amazon Product Advertising API.
Type C
Type C cords are not as common as type A ones. We typically use these to connect or power up camcorders and tablets.
Check out UPGROW USB C Cable.
Sale
Last update on 2023-10-01 / Affiliate links / Images from Amazon Product Advertising API.
Type D
Type D cords are the ones you find and use on your smartphones or handheld devices. These are also referred to as "micro" HDMI cords.
Check out Elebase Micro HDMI Cable Type D Cord.
Last update on 2023-10-01 / Affiliate links / Images from Amazon Product Advertising API.
Type E
Type E is the automotive standard type that uses female ports to connect to a car's cigarette lighter port.
Check out CY High-Speed HDMI 1.4 Type E.
Last update on 2023-10-01 / Affiliate links / Images from Amazon Product Advertising API.
All of these HDMI types have their corresponding female ports to connect to. You'll be able to find them on devices that have ports such as laptops, speakers, DVD players, projectors, mobile phones, tablets, and the like!
Because there are many different types of HDMI ends, you will have to be a bit more careful when it comes to buying HDMI cords.
But don't worry, we're going to give you a few tips!
Tips for Buying HDMI Cords: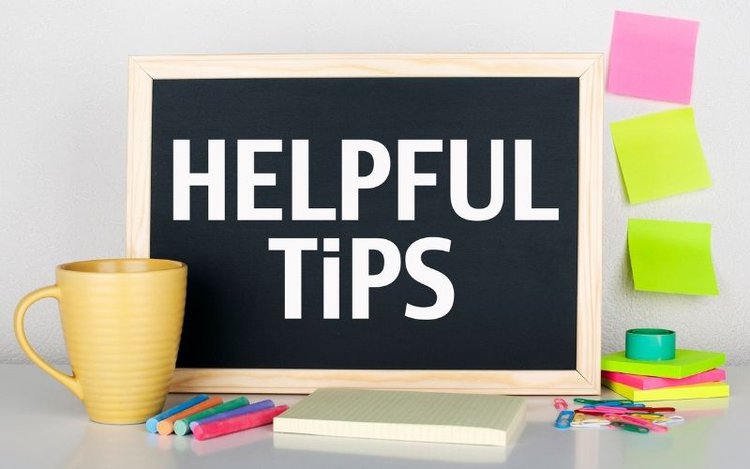 It's not that hard to buy HDMI cords, but that's exactly why people make a lot of mistakes when they're making a purchase.
Sure, HDMI cords can be cheap, but we're living in uncertain times. We've got to save money somehow!
So we're here to give a few tips to keep in mind:
Always buy the right cable length. An HDMI cable that is too short or too long will make it difficult for you to move components around.
Always compare prices. You don't have to spend $100 on an HDMI cord that's under 2- feet long. Plus, not all expensive HDMI is made with quality materials.
Read the reviews. Just like how you compare prices, you also have to read the reviews so you know if you're getting a good deal or not. The high price range doesn't always mean quality!
Buy cables that can support the capabilities of your devices. Meaning, if you have a TV that's 144Hz, 4K, or higher, your HDMI cable HAS to be premium-grade high-speed/ultra-high-speed.
FAQs:
Where can I buy male and female HDMI cables?
It's pretty easy to find the right HDMI cords. Just drop by your local Walmart or electronics store.
If you don't want to leave your home, you can also opt to shop on Amazon!
Are there HDMI cables with both male and female ends?
Yes. Many HDMI cords have a female end and a male end.
But most cords we get with our devices have two male ends.
If I only have a male HDMI cord and my port is female, should I use an adapter?
If you don't have a different cord that can connect your female port to the male port, then yes, you may need to purchase an adaptor.
Are HDMI cables expensive?
The prices of HDMI cables will depend on the make and length you choose to buy.
Shorter cords under 20 feet that are made with the usual rubber cords are considerably cheaper than the cords that are longer than 20 feet, have braided cables, and are categorized as "high-speed" or "ultra-high-speed".
Conclusion
Yes, HDMI cables have male and female ends.
No, not one HDMI tip "gender" is better than the other.
You need both male and female HDMI ends to power up your device, transfer files, or stream movies, etc.
Whichever "gender" you end up buying will depend on your needs.
We hope we were able to clear out some confusion regarding HDMI "genders" and what they're for.
Feel free to re-read the tips we gave out as many times as you need to. Good luck!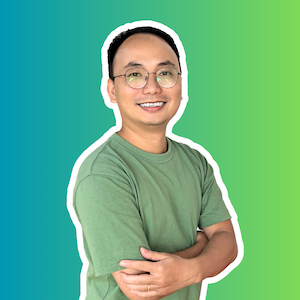 Vance is a dad, former software engineer, and tech lover. Knowing how a computer works becomes handy when he builds Pointer Clicker. His quest is to make tech more accessible for non-techie users. When not working with his team, you can find him caring for his son and gaming.