An HDMI cable links devices and helps them communicate.
One of the connected machines could be a laptop, DVD or Blu-ray player, gaming console, etc. The output device is usually a TV, external monitor, or projector.
HDMI cables come in different types and lengths, and how well they transmit digital data can vary between them. Also, not all HDMI cables are built the same way, which could ascertain the longevity of the cords.
So, how long do HDMI cables last in general? Do they have expiry dates? Do the slightly premium wires have a greater lifespan?
Read on to find the answers and more.
Do HDMI Cables Have an Expiration Date?
HDMI cables do not have an "expiry date" per se, but they tend to become outdated with time, like other electronics.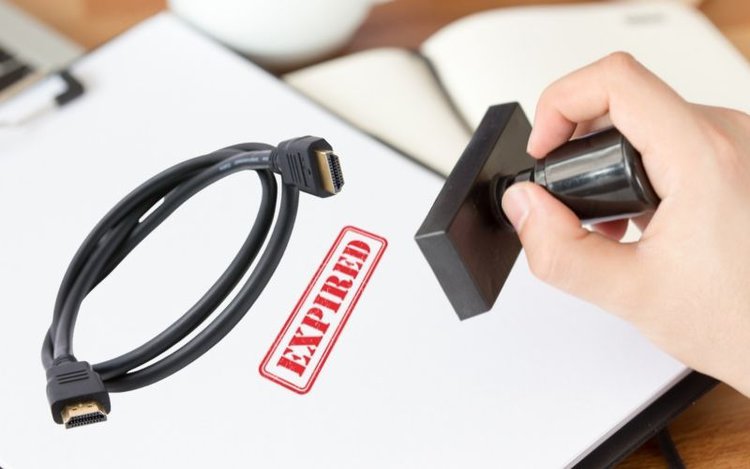 However, unlike your smartphones and computers, HDMI cords do not have a yearly or biennial refresh cycle. They are essentially electronic accessories and not "devices".
They, therefore, tend to have a much longer shelf life or remain technologically relevant for longer than your laptop computer or even your smart television.
How Long Do HDMI Cables Last?
Assuming "long" denotes the cable's lifespan and not its physical length, an HDMI can last for at least a decade if you take good care of it or not subject it to rigorous wear and tear, etc.
An HDMI cord has no inherent element that causes it to break down or wither by itself with time. The cable is built to be durable and take some beating. With regular use, however, the cord shall slowly degrade in shape and function.
Before that happens, however, the HDMI ports on your devices could likely break. And on the cord itself, the connector or header would start to wear down before the plastic cable starts to fail.
The shorter cables tend to go bad more quickly, since any bending or twisting is likely to hurt their soldering at the connectors more easily than with lengthier lines.
If you coil the cable and set it semi-permanently behind a device, it will likely last for a long time.
On the other hand, if you are hard on your HDMI cables or pull it and bend it like it's some indestructible object, the cable could die much quicker than you expected it to.
The longevity of the cable also depends on the quality of the materials used in its construction. The cheaper lines aren't usually made to last for long and, therefore, could break a few years earlier than well-made HDMI cords.
Can I Use an Old HDMI Cable?
What is an old HDMI cable?
Any HDMI cable that has a weathered-down look is an old cable. Also, cables that do not support the latest audio and video advancements/features ushered in by the newest HDMI version could also be tagged as "old".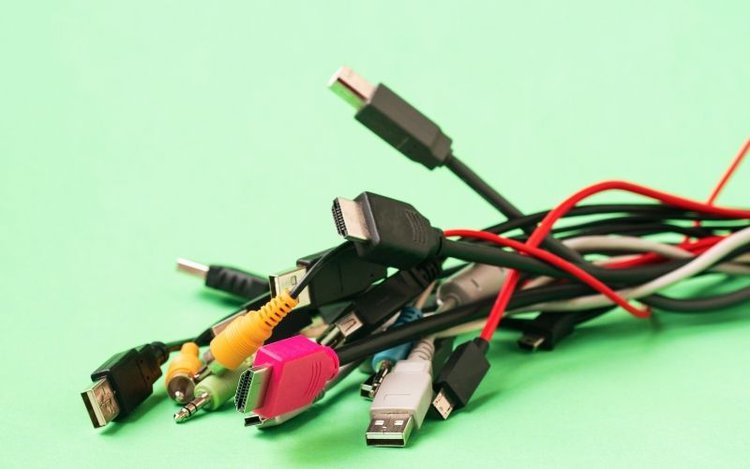 If your old HDMI cable is in working condition and proper physical state (no sharp twists, bends, or heavy discoloration), you can certainly use it.
If plugging the cord into your television and the source device works just fine, you could continue using the particular cable. For playing 60 fps games, watching HDR content, turning your television into a monitor, etc., the thick wire would work admirably.
You can still use the old cable if you've acquired the latest TV or gaming console that supports HDMI 2.1. But it would be a disservice to the device, since the old cord will not let the former showcase its true potential.
And, because HDMI cables do not cost hundreds of dollars, it doesn't make sense not to buy a new cord. The following are some solid HDMI 2.1 cables to choose from:
Sale
Last update on 2022-12-07 / Affiliate links / Images from Amazon Product Advertising API.
Fusion8K HDMI 2.1 Cable Supports 8K @60Hz and 4K @120Hz Compatible with All TVs, BluRay, Xbox Series X, PS5 (6 Feet)
SUPPORTS THE LATEST 8K resolution @ 60Hz. 4K support @ 120Hz. Max resolution up to 7680x4320.....
HDR HIGH DYNAMIC RANGE for the best details and color depth. Wider range of colors, brighter whites,...
HDMI 2.1 CABLE FOR XBOX SERIES X, PLAYSTATION 5, 8K/4K BLU-RAY PLAYERS, Apple TV, PS4, XBox One X,...
Last update on 2022-12-07 / Affiliate links / Images from Amazon Product Advertising API.
Last update on 2022-12-07 / Affiliate links / Images from Amazon Product Advertising API.
Last update on 2022-12-07 / Affiliate links / Images from Amazon Product Advertising API.
If you're looking to run the cables in your walls, your old HDMI cables may not be ideal.
Besides being a bit too worn out for the task, they may not possess the certifications and ratings that in-wall cords require for effective and safe performance.
The duly certified CL2 and CL3 HDMI cables have much greater maximum voltage bearing capacity and a better insulated and thicker cable jacket to safeguard the wires within and resist when pulled via the wall and twisted within tighter areas.
Recycling Old HDMI Cables the Right Way
If your new HDMI cords have replaced the old cables, and you don't have use for the latter, give them to a family member or friend.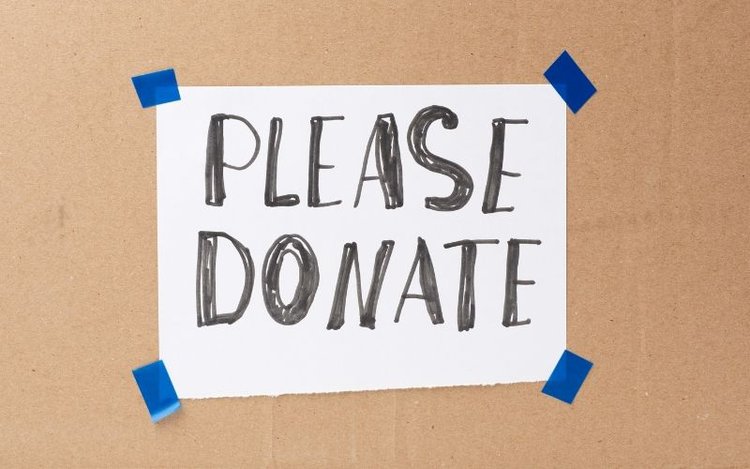 You can also donate them to non-profits or similar institutions that have a legitimate use for older technology. For educational purposes, the old HDMI cables would more than suffice.
How Does an HDMI Cable Suddenly Go Bad?
HDMI cables usually don't go bad cold turkey. As alluded to above, they are not made to give up the ghost suddenly or for no rhyme or reason.
An HDMI cable usually consists of insulation for every copper wire strand inside it.
Those wires have a foil shielding them. The bunch of wires is then collectively draped with a braided shielding layer, followed by the flexible layer of plastic that you see on the outside.
If your HDMI cable has gone bad suddenly, the reason behind the failure likely developed small, without anybody noticing it. You, the user, become aware of the issue only when it compounds and spreads to the outermost plastic layer.
The following are reasons your HDMI cable could have developed a snag:
Extreme physical force could damage the internal wiring or even shear the cord in two.
Regular wear and tear or using the cable in non-optimal environments could lead to soldering wear, header detaching itself from the cable body, the wires coming loose, etc.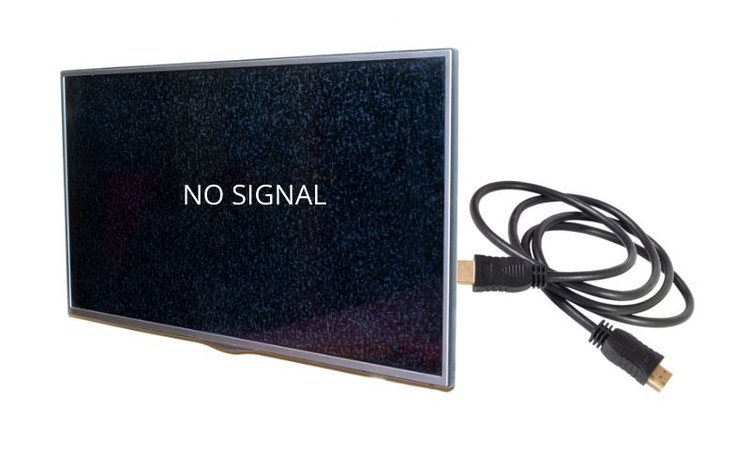 There are also instances when HDMI cables go bad without physical or apparent signs.
If the cable was not put together well at the factory, it could suddenly quit. Maybe the wires within could have disconnected from the connector due to sub-par construction or improper linkage.
HDMI cables are usually put together by hand in factories. And because to err is human, it's plausible the cords were not made well, to begin with.
Such cables would pass the internal quality checking and could even work fine fresh out of the box. But, with regular use or when subjected to slight environmental pressure or temperature change, the cable may fail.
Such structural concerns are usually rife among no-name, dirt-cheap cables. It's, therefore, worth spending a few additional bucks on a high-quality HDMI cable, like the ones listed above.
By the way, corrosion is extremely rare with HDMI connectors and, therefore, pretty much never the reason for your HDMI cable suddenly going bad. But rusting cannot be entirely ruled out, which is why HDMI cords with gold-plated connectors exist.
FAQs
1. What is the sign(s) of a bad or expired HDMI cable?
If your HDMI cable has been at work for several years or is antiquated, it may not be able to deliver the video and audio quality the latest cables offer.
For instance, it may not support 8K at 120 Hz or eARC (Enhanced Audio Return Channel).
If the cable's copper wires have grown loose or the soldering joint is worn off, the line won't transmit any signal. If it does, it would be intermittent, or the audio and video would be choppy or flashy.
Any of the above issues with your HDMI cord could put it in the expired or bad HDMI cable category.
2. What do you do with an unusable HDMI cable?
If your HDMI cable is no longer usable, discard it responsibly.
Dropping it in the kiosks of retail stores is an easy and effective way to recycle them or not contribute to the e-waste problem.
You may recycle the cable by removing the copper wire from the sheath and selling it. You'll not make a lot of cash, but the copper would undoubtedly be worth something.
Conclusion
To conclude, HDMI cables have no expiration date — at least none offered by the manufacturer.
Your HDMI cord is good till it does its job or fulfills your expectations. If it feels outdated or does not support the latest audio and video features out there, it's safe to assume the cable has grown old.
But, before you could reach that point with your cables, you could have likely messed up the cord's functionality in some way while going about regularly using it. Therefore, instead of worrying about the cable's expiry date, make an effort not to be too harsh on it.
Though HDMI cables are built tough, they are not indestructible, and you should not adopt a reckless attitude toward it even if the manufacturer claims their product is invincible.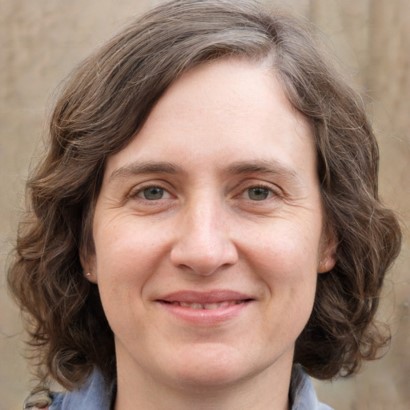 Catherine Tramell has been covering technology as a freelance writer for over a decade. She has been writing for Pointer Clicker for over a year, further expanding her expertise as a tech columnist. Catherine likes spending time with her family and friends and her pastimes are reading books and news articles.