In the wake of the pandemic, you may have been asked to work from home. Most office goers are used to working on their monitor, so you may be considering getting one to avoid straining at your small laptop screen during WFH.
There are several factors to consider when looking for a monitor, and one of them is the ports and connections that work with the monitor you purchase.
Do HDMI Cables Come with Monitors?
HDMI is the easiest way to connect your laptop to your monitor, but that's only possible with an HDMI port and HDMI cable.
Today, this medium is the standard for live digital multimedia play from one source to another device.
Due to its popularity and effectiveness, most modern monitors have an HDMI port in the back. Plus, most monitors will have an HDMI cable bundled with them.
However, some new monitors don't come with HDMI cables, so you will need to get one separately.
That said, you'll find HDMI cables with most Dell and Samsung monitors, which are the most popular options on the market.
Do Gaming Monitors Come with HDMI Cables?
Since a graphic system capable of high-resolution images is an important feature of gaming computers, gaming monitors usually have HDMI outputs. However, just like the standard/basic-use monitors mentioned above, not all gaming monitors have HDMI cables with them in the box.
Here are a few popular gaming monitors on the market and the hardware they carry. All of these monitors come with HDMI cables.
How Long are HDMI Cables that Come With Monitors?
HDMI cables come in 4 standard sizes: 3', 6', 10' and 25'
But there are some non-standard sizes as well. These include but are not limited to 15', 100' and so on.
However, it is advised that you should not use HDMI cables over 100'. Extremely long HDMI cables can have issues with the audio and video quality.
Best HDMI Cable Size
If you're looking for HDMI cables for your monitor, the ideal length should be somewhere around 6 feet.
The length of HDMI cables directly impacts the quality of the video and audio. Longer cables face fluctuating signals as the audio or video data travels through the HDMI cable.
What Other Cables Come with Monitors?
Given the technological advancements in today's world, various ports and cables are now available with monitors. Let's look at some of the cables that may come with your monitors, other than the HDMI cable.
USB Cable
USB cables are commonly used to connect monitors with various devices like smartphones, digital cameras, etc.
While a USB cable is very useful, you should not connect the CPU with the main monitor using one. The main reason behind this is that the resolution of USB cables is limited, i.e. (1024×768).
VGA Cables
VGA (video graphics array) or HD15 is a connector that helps link laptops and computers to additional monitors and projectors.
However, it has a restricted resolution of 640×480. Due to this, VGA is now almost completely replaced with digital HDMI as the former is unable to support the latest devices and gadgets that need higher resolution.
DVI Cables
DVI (digital visual interface) cables have the ability to transfer both digital and analog video data. In today's age, DVI cables are a commonly used medium to connect digital monitors as they can support an image resolution of about 1920×1200.
They are also able to support a video resolution of about 2560×1600. When you use it with an LCD monitor, a DVI cable helps mitigate digital noise. Though it looks similar to the VGA cable, it has flat pins and is comparatively longer.
Final Word
HDMI cables are by far the most useful connectors available and can link your monitor with a number of devices, which makes them convenient, useful and compatible. While almost all monitors come with HDMI ports, some also come with HDMI cables as well as added extra perk.
If you get a monitor that does not come with an HDMI cable, you can easily purchase one separately from an electronics store. Make sure to go for a trusted brand so that the cable lasts longer and doesn't give you any trouble.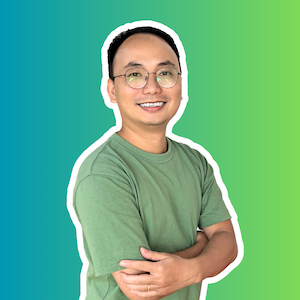 Vance is a dad, former software engineer, and tech lover. Knowing how a computer works becomes handy when he builds Pointer Clicker. His quest is to make tech more accessible for non-techie users. When not working with his team, you can find him caring for his son and gaming.