Have you ever wanted to extract the audio from a video and transfer it to a speaker system or any other device that doesn't have HDMI inputs?
HDMI audio extractors are made for this only!
However, people are often concerned about the compromised performance of their unit. One question that we get a lot is, "Do HDMI audio extractors cause lag?"
This guide will answer this question and reveal the three best HDMI extractors in the market today.
But first…
What is an HDMI Audio Extractor Used For?
HDMI audio extractors should be connected to an HDMI audio source to separate the audio from the video file.
Some extractors output both audio and video, but most of them extract the audio only. Moreover, some extractors separate stereo sounds exclusively, while others work for both stereo and surround audio.
Generally, people use HDMI audio extractors when building a home theater system with a speaker unit, projector, and Blu-ray player. When working with projectors, you'll notice that they usually have AUX or RCA audio outputs only. This means you'll require an HDMI extractor to separate the signal coming from the Blu-ray player. It'll send the audio to your stereo speakers or AV receiver and the video to the projector.
An HDMI audio extractor also comes in handy when you want to connect a range of equipment, such as cable boxes, gaming consoles, and TV sticks, to your television but don't have multiple HDMI inputs. An extractor with several HDMI inputs and one output helps save money and time in such a situation by acting as a switch between your devices.
What Are the Different Types of HDMI Audio Extractors?
HDMI audio extractors are typically categorized into two groups:
Extractors with audio outputs (RCA, optical, AUX)
Extractors with both audio and video outputs (HDMI)
In the first category, you can find extractors supporting stereo sounds with analogue outputs like AUX and RCA. On the contrary, extractors that work with surround audio also have digital audio outputs.
Although you'll find both analog and digital audio outputs with HDMI output extractors, they may differ from one another. Some accessories support a 4K/60Hz pass-thru, while others support a resolution of 4K/30Hz or even lower.
Do HDMI Audio Extractors Cause Input Lag?
No, HDMI audio extractors do NOT cause input lag.
You heard that right.
The key is to buy a high-quality model that can catch and transfer the signals without causing a significant effect on the audio and video timing. You should know that some playback devices permit users to make up for minor timing issues between audio and video if they experience lag.
Do HDMI Audio Extractors Cause Degradation of Sound Quality?
This is another frequently asked question that keeps users awake at night while deciding if an HDMI audio extractor is worth it.
If you, too, are concerned about the possible change in the sound quality of your system, you'll be glad to know that HDMI audio extractors do NOT degrade audio performance. This is because HDMI audio extractors usually emit digital signals. The output, thereby, remains unchanged.
If you notice a change in the audio quality, it may be because of sample rate alterations. A direct HDMI connection can't have such an effect on the sound.
3 Good HDMI Audio Extractors to Avoid Input Lag
Although there's little to no chance of an HDMI audio extractor causing input lag, you must invest in a top-quality product to be on the safe side. The better the quality of the extractor, the better the results will be.
But how will you know which HDMI audio extractor is ideal for your system?
Considering the wide variety of options out there, it may be confusing for you to pick one. Almost all manufacturers claim their product is top-notch and better than others. It's natural for you to be overwhelmed if you don't have any experience with HDMI audio extractors.
Lucky for you, we have rounded up the three best HDMI audio extractors that will help you avoid input lag for good. You can review the features and weigh the pros and cons of each to make a well-informed decision.
Let's dive right in!
1. J-Tech Digital HDMI Audio Extractor
Last update on 2023-09-14 / Affiliate links / Images from Amazon Product Advertising API.
This J-Tech HDMI Audio Extractor extracts the digital audio signal from the HDMI input and converts it into SPDIF audio output or two-channel analog stereo output. It supports 4K ultra HD with HDMI 2.0, HDCP 2.2, and DVI compliant. HDR10 compatibility can be achieved by using HDMI 2.0 certified cable.
The highest resolution supported is 1080P 144Hz. Other resolutions include 1080P 120Hz and 4K 50/60Hz.
When it comes to audio EDID settings, this HDMI audio extractor supports uncompressed audio and DTS digital/Dolby digital pass-thru. For L/R or SPDIF stereo output, it offers 2CH whereas, for SPDIF output, it offers 5.1 CH.
Some advanced features of this audio extractor include audio sample rates up to 192 kHz, CEC bypass support, HDMI HIGH bit rate support, and bit HDR pass-thru.
Pros:
Easy to set up and use
Supports multiple resolutions
Can separate analog and digital output simultaneously
Compatible with a variety of devices, such as Blu-ray player, Apple TV, 4K smart TV, Xbox, Nintendo Switch, and PlayStation 4
Comes with a user manual
Cons:
Doesn't work with production switches
No support for surround sound on some devices
2. Tendak HDMI Audio Extractor
Last update on 2023-09-14 / Affiliate links / Images from Amazon Product Advertising API.
If you're a PlayStation user, this Tendak HDMI audio extractor is ideal for you. You can use it with PS3, PS4, PS4 Pro, DVD player, Xbox, Blu-ray, Apple TV, PC/laptop, Nintendo Switch, and other devices.
If you have a PS4 Pro, make sure you set it to 2160P-YVU420 before connecting this audio extractor. Furthermore, you'll have to use the ARC function when separating audio from the TV.
This HDMI audio extractor has one HDMI input to one output, an optical output, and a 3.5 mm audio output. This allows you to extract HDMI input source sound to your speaker.
Additionally, the 3 EDID audio settings provided are 2.1 CH, 5.1 CH, and Pass model.
Pros:
Easy to use
Affordable
Compatible with various devices
Lightweight and portable
Three audio settings
Seamless data transmission
Good video quality
Cons:
Not compatible with Astro headphones
Doesn't work with TVs without ARC
No CEC support
3. Amazon Basics HDMI Audio Extractor
Last update on 2023-09-14 / Affiliate links / Images from Amazon Product Advertising API.
The Amazon Basics Audio Extractor is one of the simplest extractors out there. It supports HDMI devices without a proper audio output, delivering crisp and accurate audio output.
This extractor works best with Apple TV and Amazon Fire Stick. It acts as a simple plug-and-play device that works without any hiccups.
It's also compatible with PC/laptop, Xbox, and PS3 and 4. It supports 2 CH L/R audio, compressed and uncompressed audio output, and stereo audio output. Furthermore, it supports up to 4K video resolution.
Quite interestingly, this HDMI audio extractor doesn't have any buttons or controls. You can expect satisfactory performance with headphones as well as speakers. Whether you're building a professional, home entertainment, or gaming setup using multiple devices, you'll find this extractor handy.
Pros:
Easy to set up
Compact and durable
4K video resolution support
Clear audio
Cons:
Doesn't include a power source/USB adapter
The Final Verdict
Are you planning to build a gaming setup or thinking about transforming your home theater into a music room?
You should get your hands on the ideal HDMI audio extractor without stressing over compromised performance.
Now that we have answered your question, "Do HDMI audio extractors cause input lag?", you can focus on choosing the perfect accessory for your system.
Make sure you pick a good-quality audio extractor so that you can make the most of it when separating HDMI input signals into HDMI output and audio output. You can also use it to broadcast the sound from an HDMI-only device to an analog-only audio receiver.
Our list of the best HDMI audio extractors features three top-rated products that users rave about. After weighing their pros and cons and reading customer reviews, you can determine which product best suits your unique requirements and preferences.
If you're a beginner looking for a cheap audio extractor that works with most devices, you should consider getting the Tendak Audio Extractor.
The J-Tech audio extractor is a good option for people who're okay with spending a little more money to enjoy better performance and audio quality. However, if you plan to use the extractor with Apple TV and Amazon Fire Stick mostly, the Amazon Basics 4K HDMI to HDMI Audio Extractor will be your best bet.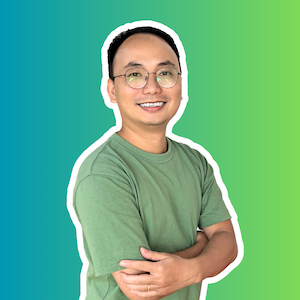 Vance is a dad, former software engineer, and tech lover. Knowing how a computer works becomes handy when he builds Pointer Clicker. His quest is to make tech more accessible for non-techie users. When not working with his team, you can find him caring for his son and gaming.