There are a lot of products on the market these days, and frankly, a lot of them just don't work. Lots of companies make disingenuous promises about what their cream, cable, or car can do.
Are DisplayPort splitters another cash-grab that doesn't fulfill their prophecy? Or are they actually an essential part of anyone's media setup?
Here's everything you need to know about DisplayPort splitters, along with a few of our favorite suggestions.
What Do DisplayPort Splitters Do?
A DisplayPort splitter lets us mirror one image transmitted through the cable to two monitors, effectively 'splitting' the display. For example, if you want to enjoy a multi-screen setup (like having the same video play on two projectors for a large event) a DisplayPort splitter will help you set everything up.
Normally, a DisplayPort splitter will have one connector which you plug into the device of the screen you want to be duplicated, and two ports for you to plug the other monitors into. While DisplayPort cables may look very similar to HDMI cables, they are not compatible.
DisplayPort technology is renowned for its high video resolution and frames per second. While recent HDMI cables can transmit relatively high-quality video and audio, it isn't nearly as reliable as DisplayPort technology.
A cable splitter should not be confused with a cable switch. A DisplayPort or HDMI switch acts like an extension cord, allowing you to plug more cables into one device. It cannot duplicate images, so make sure you don't buy a switch instead of a splitter on accident.
A DisplayPort splitter also cannot extend a monitor. This is another common misconception. Monitors hooked into a DisplayPort splitter will simply mirror each other.
Do DisplayPort Splitters Really Work?
Yes! DisplayPort Splitters really work!
What's more is that they are very easy to set up and will last a long time.
There are a few things you need to look out for though.
HDMI or DisplayPort?
Check if you're actually using DisplayPort connectors. HDMI connectors look almost identical, so you need to make sure you aren't getting the two mixed up. DisplayPort ports and connectors are more angular and simple than their HDMI counterparts.
The best indicator is how easily the connector plugs in. if you find yourself forcing things, you might have gotten the two mixed up.
Is Your DisplayPort Cable Working?
DisplayPort technology is not immune to aging. If you've had the same DisplayPort cable for several years, it might not work as well as it once did. Like HDMI connectors, DisplayPort connectors contain several pins that hook into the port. If one (or many) of those pins is damaged, you may not enjoy the same high-quality viewing experience you once did.
Cheap DisplayPort cables also age quicker. We recommend investing in a DisplayPort cable that will last several years instead of buying a cheap one from the corner shop that you'll have to repurchase in a month or so.
How to Use a DisplayPort Splitter?
Using a DisplayPort splitter is very simple. However, there are a few things you will need beforehand.
Make sure you have two DisplayPort cables (with male connectors on both ends) on hand. You will also need to make sure all your devices are DisplayPort-compatible. If they aren't, you will need to sort the appropriate adapters out.
Plug the DisplayPort splitter connector into the original device. This could be a video game console, laptop, computer, or anything else holding video and audio data you want to send to other devices.
Afterward, hook the two (or three!) DisplayPort cables into the splitter and your monitors.
And that's it! You've officially duplicated video and audio using a DisplayPort splitter!
Our Suggestions
If you're overwhelmed with the DisplayPort splitter options on the market, fear not. We've compiled a list of our favorite splitters so you don't have to waste your precious time wandering around a tech store or scrolling through reviews.
Monoprice 2-Port DisplayPort 1.2
Sale
Last update on 2023-05-31 / Affiliate links / Images from Amazon Product Advertising API.
This is a classic DisplayPort splitter. It features two ports and can transmit video up to 4k, which is plenty for casual home watching. According to customers, this splitter does a great job at retaining the resolution and sending the video to the monitors without any lag or reducing the refresh rate.
It's incredibly easy to set up, all you have to do is plug it in!
As a testament to Monoprice's quality, they offer a one-year warranty, which means that if your splitter breaks within the first twelve months of purchase, they will replace it!
HEZOOMS 8k DisplayPort Splitter 1 in 3
Last update on 2023-05-31 / Affiliate links / Images from Amazon Product Advertising API.
Not satisfied with the idea of only being able to attach two monitors? This HEZOOMS splitter can connect up to three monitors at the same time!
It also transmits video up to 8k, which means you can play your favorite feature films at home (or at an event) without compromising on video quality. It also supports 3D videos as a fun bonus.
One thing to keep in mind about this product is that you need an additional DisplayPort cable for the original device since this splitter is just fitted with an input port, rather than a cable and connector.
ELUTENG Displayport Switch 8K Bidirectional DP 1.4
Last update on 2023-05-31 / Affiliate links / Images from Amazon Product Advertising API.
Looking for a budget-friendly option? This DisplayPort can play video up to 8K and it isn't expensive at all! You can also choose which monitors the audio and video is sent to, which is handy.
Customers have been satisfied with this product. It's easy to use and works on a variety of devices.
In Conclusion
DisplayPort splitters are a great addition to any home media setup. They work very well and are easy to use.
Just make sure that you have high-quality DisplayPort cables on hand, otherwise your video and audio quality will be compromised! If you're struggling to decide whether to use DisplayPort or HDMI technology, we recommend going with DisplayPort.
Have you had any experience with DisplayPort splitters? What's your favorite way to use them? Let us know in the comments below!
Good luck!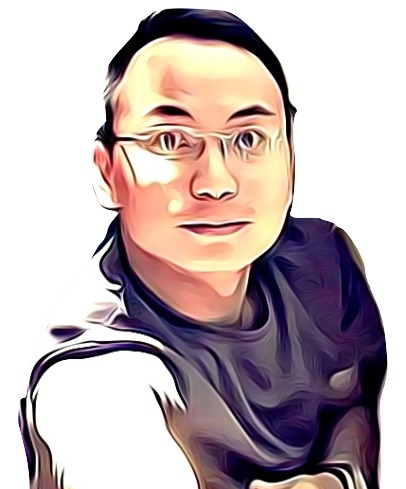 Vance is a dad, former software engineer, and tech lover. Knowing how a computer works becomes handy when he builds Pointer Clicker. His quest is to make tech more accessible for non-techie users. When not working with his team, you can find him caring for his son and gaming.