VGA connectors and ports look distinctly different from most connectors and ports in the market today. They are large, need to be screwed in, and are fitted with 19 relatively big pins.
Video Graphics Array (VGA) technology works similarly to HDMI technology. However, unlike HDMI cables, a VGA cable can only carry video from one device to another. This is a dealbreaker for most people these days, but when the technology was introduced in 1987, it was exciting and impressive.
But VGA's age hasn't rendered it completely obsolete. If you're around a lot of audio and video equipment, chances are, you'll run into a few VGA cables. Here's everything you need to know about using a VGA connector with a Chromebook.
Do Chromebooks have VGA Ports?
There are a lot of Chromebook models on the market. A Chromebook is any laptop or computer that comes with the Chrome operating system. There are several technology brands that make Chromebooks from HP to Acer.
Since there are so many varieties of Chromebooks, some will have VGA ports, but most won't. Typically, computers from the past decade will be fitted with HDMI ports or USB-C ports.
Business-oriented computers are more likely to have VGA ports since designers understand that individuals may need to link their computers up to older technology. Hence, they are more likely to be fitted with VGA ports.
VGA ports are bulky, too. They are two or three times larger than a standard HDMI port. Most designers would rather leave them out, and have more room for USB and HDMI ports they know their users need a lot of.
What Kind of Ports are on a Chromebook?
Most Chromebooks have HDMI ports. Unlike Apple, Chromebooks aren't committed to only using USB-C ports in their new technology. They understand that different people need different things, so you're far more likely to have a variety of ports with their products.
With that being said, there are several Chromebooks with USB-C ports and classic USB ports. Many also have auxiliary ports so you can plug your headphones in. No need to worry about not having the latest wireless earphones!
How Do I Connect my Chromebook to a VGA Monitor?
First, you need to decide which port you want to connect your VGA connector to. Here are three adapters you can get depending on whether you want to use an HDMI, USB-C, or USB 3.0 port.
HDMI to VGA Adapter
Moread HDMI to VGA, Gold-Plated HDMI to VGA Adapter (Male to Female) for Computer, Desktop, Laptop, PC, Monitor, Projector, HDTV, Chromebook,...
COMPACT DESIGN - The compact-designed portable Moread HDMI to VGA adapter connects a computer,...
SUPERIOR STABILITY - Built-in advanced IC chip converts HDMI digital signal to VGA analog signal; It...
INCREDIBLE PERFORMANCE - The HDMI male to VGA female converter supports resolutions up to...
Last update on 2023-09-23 / Affiliate links / Images from Amazon Product Advertising API.
This adapter is a must-have for any video-philes. It gets the job done, is incredibly budget-friendly, and is compatible with high-definition video so you don't have to compromise on quality. Because it's only an adapter, you will need a cable with it. Make sure you have enough cable to span between both devices!
It can be used in mirror and extend mode, which will let you get a lot more use out of it. To switch between the two modes, go to your computer's settings.
USB-C to VGA Adapter
Sale
Last update on 2023-09-23 / Affiliate links / Images from Amazon Product Advertising API.
This adapter is way more than a USB-C to VGA adapter. One end is fitted with a USB-C connector; the other side has a VGA port and a Standard HDMI (Type A) port. There's been some debate on whether HDMI is going to be replaced by USB-C. Apple has already moved in that direction, so it will be interesting to see who follows suit.
USB-C ports don't just send audio and video. They can also charge a device, which is why some phones are fitted with USB-C ports. The ports are also much smaller than HDMI and VGA ports.
USB 3.0 to VGA Adapter
Sale
Last update on 2023-09-23 / Affiliate links / Images from Amazon Product Advertising API.
Similar to the previously linked HDMI to VGA adapter, this USB 3.0 to VGA adapter is simple but effective. It works on a variety of laptops and supports videos up to 1920 x 1080. That means you won't be able to play a video in 4K on a different device, but it will still look relatively crisp.
There are thousands of reviews for this adapter, and most of them are very positive. It's compatible with mirror and extend mode, so you won't need to buy an HDMI splitter.
HDMI to VGA Cable
Sale
Last update on 2023-09-23 / Affiliate links / Images from Amazon Product Advertising API.
Want to cut out the adapter middle man? Get an HDMI to VGA cable like this one. It has overwhelmingly positive reviews and comes in several lengths from 3 to 15 feet.
It works well with high-resolution video and is a reliable way to continue using technology fitted with VGA ports. We recommend double-checking what cable length you need. It's always better to have too much cable than too little.
Make Sure the VGA Port is Screwed In!
We're used to plugging connectors in with a little push. VGA ports work differently. A VGA connector has a small screw on each side which attaches it to the port.
If your connector isn't screwed in completely, it may not work. Always make sure you've completely plugged in the connector before worrying that your adapter or cable is broken or that you've done something wrong!
In Conclusion
Most Chromebooks will not have VGA ports. We've moved past that technology and rely heavily on HDMI or USB-C technology more. Remember, VGA cables cannot transmit audio so you will need an additional cable for your audio.
Think about whether you're better off buying an adapter or cable. An adapter is compact and can be thrown in a drawer when you aren't using it. On the other hand, a cable means fewer ports to connect to and fidget with.
If you aren't going to use the cable for anything else but those two devices, we recommend buying the whole cable instead of just an adapter. Ultimately though, the choice is yours.
You might even want to replace the device fitted with the VGA technology. We're assuming it's probably due for an upgrade.
What are your thoughts on VGA technology? Do you think it's still relevant or are you under the impression its time has passed? We'd love to know in the comments below!
Good luck!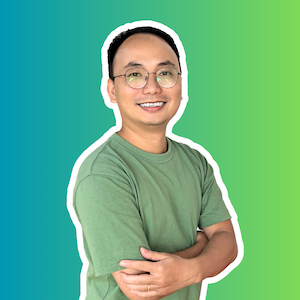 Vance is a dad, former software engineer, and tech lover. Knowing how a computer works becomes handy when he builds Pointer Clicker. His quest is to make tech more accessible for non-techie users. When not working with his team, you can find him caring for his son and gaming.