The PC viewing experience has gotten better with the release of DisplayPort (DP) capabilities. Now, it's possible to get high-definition audio and video signals using a single cable.
Asus has released a wide selection of HD monitors over the years, and you may be wondering what digital ports they support.
Asus enthusiasts will be happy to hear that the company's latest monitor models are compatible with DisplayPort.
When you purchase from authorized Asus dealers and stores, you will be guaranteed to take home the complete monitor package, including source cables, DisplayPort, HDMI, and USB 3.0.
However, not all Asus monitors come with DisplayPort ports/cables. Some Asus monitors, such as the ZenScreen series, are only compatible with micro-HDMI and Type-C USB.
In this article, let's learn about DisplayPort in Asus monitors. We'll also introduce you to our top picks for Asus monitors with DisplayPort.
Do Asus Monitors Come With DisplayPort?
Most Asus monitors support two types of connections: HDMI and DisplayPort.
Both support high-definition audio and video signals over a single cable. They're convenient to have since most PCs will have these connections.
However, other Asus monitors don't come with DisplayPort. Monitors that aren't compatible with DisplayPort will have either Type-C USB or HDMI ports.
Asus DisplayPort Monitors
DisplayPort is a great alternative to HDMI because it can connect your monitor to your PC's dedicated graphics card.
With this, DisplayPort has the potential to support more bandwidth and higher resolutions and refresh rates.
You can also drive multiple monitors using a single DisplayPort connection, rather than depending on multiple ports.
Another great advantage of DisplayPort is that it can send USB-C signals — a smart way to future-proof your devices for connection with tablets, smartphones, cameras, and compact laptops.
DisplayPort is similar to HDMI, but you'll most likely see DisplayPort on PCs and HDMI on TVs.
There are distinct versions of DisplayPort in Asus monitors. Succeeding versions of DisplayPort support increasingly higher bandwidth:
DisplayPort version
Bandwidth
DisplayPort 1.2
4K at 60 Hz
DisplayPort 1.3
4K at 120 Hz

8K at 30 Hz

DisplayPort 1.4
8K at 60 Hz and HDR
DisplayPort 2.0
16K HDR at 60 Hz or 10K at 80 Hz
What are the Types of Asus Monitors?
Asus offers a wide range of monitors but, generally, you can group them into four categories. We'll give you a brief overview of our favorite Asus monitor models, then we'll go in-depth into each one in the upcoming section.
1. Professional Monitors
You'll find Asus' professional monitors geared toward creative professionals and businesspeople.
If you're a graphic designer, artist, or architect, you'll benefit the most from the Asus ProArt monitor models .
If you want to elevate your office monitor, you can look into Asus ProBusiness monitors.
The Asus ProArt PA278QV is the best ProArt display monitor on our list. The full HD 27-inch IPS monitor is compatible with DisplayPort, USB-C, USB, and HDMI.
It offers a resolution of 1920 x 1080, a viewing angle of 178-degrees, and a refresh rate of 75 Hz. We're big fans of its ergonomic design with multiple tilts, swivel, height, and pivot adjustments.
2. Gaming Monitors
Asus gaming monitors are most likely the ones you're most familiar with.
Asus has released three gaming monitor series:
We're huge fans of the TUF Gaming line, which is known for releasing some of the most robust and smoothest-running gaming monitors. Asus' Republic of Gamers monitors include premium releases that are the go-to of hardcore gamers.
The Asus TUF VG35VQ curved monitor is our top pick from the TUF gaming line.
This monitor offers a smooth gaming experience thanks to a refresh rate of 100 Hz and adaptive Sync capabilities. It also offers versatile connectivity, including DisplayPort 1.2, HDMI 2.0, and USB-C.
If you're looking for a premium gaming monitor, go for the ASUS ROG Swift .
This powerful monitor is backed by an NVIDIA G-SYNC processor that can reach a refresh rate of 240 Hz. With DisplayPort connectivity, you'll be ensured HDR visuals and ultra-responsive gameplay.
Does ASUS VG278QR, VG278QE come with DisplayPort cables?
Complete ASUS VG278QR and ASUS VG278QE connectivity accessories include a DisplayPort, dual-link DVI, HDMI, and audio cables.
However, most providers only include the DVI and audio cables for these two models, while the availability of the DisplayPort cable varies per region.
3. Designo Monitors
Designo MX series monitors are known for their ultra-slim designs and bevels. Designo MX monitors feature precision-crafted and elegant designs that offer theater-like audio and video.
Our top pick is the Designo Curve MX38VC , which features a stunning ultra-slim curved monitor. This elegant monitor offers versatile connectivity options, including DisplayPort, HDMI, and USB-C.
The Designo Curve features a frameless 37.5-inch curved display with a 178-degree viewing angle.
Apart from its brilliant display, the Designo Curve features 10-watt speakers backed by Harman Kardon and Asus SonicMaster technologies. We also love that this monitor supports Bluetooth music streaming.
Lastly, this ultra-modern monitor has a wireless Qi charger integrated into its base, freeing up your workspace of unnecessary clutter.
4. ZenScreen Monitors
Asus' ZenScreen portable monitors keep productivity and entertainment in check while on the go. These no-frills monitors are versatile and easy to set up.
However, you should know that most ZenScreen monitors only have a mini-HDMI or Type-C USB port. The Asus ZenScreen Go MB16AHP is a powerful and lightweight monitor, but it only supports USB Type-C and micro-HDMI.
However, you won't have any problems if you have a DisplayPort-to-HDMI cable or a bidirectional USB-C to DisplayPort cable .
These adapters can meet the same level of performance you get from a regular DisplayPort connection.
Good Asus Monitors With DisplayPort
Screen Size and Type
Display Resolution Maximum
Refresh Rate
Connectivity
Final Verdict
Designo Curve MX38VC
37.5-inch UPS WLED curved
3840 x 1600
75 Hz
DisplayPort v1.2

2 HDMI v2.0

3 USB 3.0

Best Asus Monitor with DisplayPort
Asus ProArt PA247CV
23.8-inch LED
1920 x 1080 pixels
75 Hz
DisplayPort v1.2

USB

USB Type-C

HDMI v1.4

Best Asus Monitor for Creative Professionals
Asus TUF VG35VQ curved monitor
35-inch WLED curved
3440 x 1440 pixels
100 Hz
DisplayPort v1.2

2 HDMI

v2.0

Best Asus Monitor for Gamers
ASUS ROG Swift
27-inch LED
2560 x 1440 pixels
240 Hz
DisplayPort v1.4

3 HDMI v2.0

2 USB 3.0

Best Premium Asus Monitor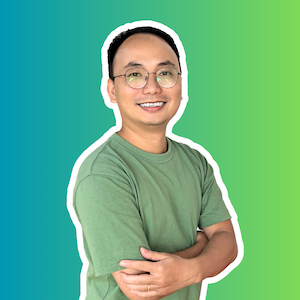 Vance is a dad, former software engineer, and tech lover. Knowing how a computer works becomes handy when he builds Pointer Clicker. His quest is to make tech more accessible for non-techie users. When not working with his team, you can find him caring for his son and gaming.