The world we live in today is significantly more advanced than the world we knew a couple of years back.
Every day, new technology is discovered and upgrades are applied to existing devices, making them more efficient and convenient for everyone.
One of the many new technologies that have flooded the markets is the 4K television.
Made to replace the powerful HD TVs of old, 4K TVs can display pixels that are four times larger than your normal 1080p resolution.
Typically, this would mean better images and more vibrant colors. But what happens when you play videos that weren't shot in 4K?
Do 4K TVs automatically upscale lower-quality images?
In this article, we talk about what upscaling is, why it's important, and if 4K TVs are programmed to automatically upscale non-4K videos and images.
Let's dive in!
What Is Upscaling?
Upscaling is a process performed by [most] TVs that allows lower-resolution videos and images to fit larger screens.
This feature enables users to watch UHD videos on their 4K TVs without having to natively convert the video.
Do 4K TVs Automatically Upscale?
Some 4K TVs — like the Amazon Fire TV — do automatically upscale lower-resolution videos to 4K. However, some require you to input your desired settings.
For someone who's had very little experience with video formats and upscaling, this can present a slight learning curve.
This is why you want to ask the manufacturer or seller beforehand if the 4K TV you're looking at automatically upscales lower-quality images and videos.
Indeed, automatic upscaling is slowly becoming the industry standard for 4K TVs, but it's always better to be informed than oblivious.
How Does 4K Upscaling Work?
While it might not look like much, upscaling is a delicate and particular process. There are several steps involved that need to be done to get the best results.
It starts with an analysis of the individual pixels contained in an image or video. This determines the type of resolution the said videos are in, e.g. Full-HD, HD, streaming, or live TV.
Once the analysis is completed, your TV then works to reduce the noise found in the videos. It sharpens individual pixels, brightens colors, and improves contrast and saturation for more vivid images.
After all that is done, your TV then converts the signal to 4K to fit the native panel resolution.
Sony TVs, such as the Sony XBR-55A9G , have one of the best systems for image analysis when it comes to 4K upscaling. This system connects the TV to a database where it can compare and match certain image elements with their appropriate settings.
Once this mix and match process is completed, the images are then upscaled to 4K or "near-4K" resolution.
Why Do We Need 4K Upscaling?
Although most TVs nowadays have 4K display capabilities, most of the videos we watch aren't shot in 4K resolutions. Truth be told, the majority of movies and online videos today are still being shot in HD and UHD resolutions.
Watching these videos on a 4K panel — without nifty 4K upscaling — won't make them look any better than they originally were. They'll only look bigger, which means pixels get more stretched and colors become less vibrant.
With 4K upscaling in the mix, videos and pictures are ensured to fit the 4K resolution that your TV is set on.
Will the Size of My 4K TV Affect the Upscaling Quality of My Videos?
Technically speaking, yes.
Smaller 4K TVs such as the Sony XBR-48A9S 48-inch contain smaller processors, so the quality of an image on said screen may not be as impressive on a larger screen.
Larger 4K TVs require much more advanced upscaling; thus, they may also have more powerful processors. Meaning the images and colors they create may be brighter, crisper, and more vivid.
Is There a Difference Between 1080p and 4K Resolutions?
People who aren't as particular with the image quality they use to watch videos may not notice the difference straight off. However, the contrast is quite significant to be ignored.
If you take a look at both resolutions side-by-side, you'll notice that 4K videos tend to be much more vibrant and dynamic than your typical 1080p displays.
This is because 4K images are made with exactly 3840 x 2160 pixels, whilst 1080p videos are only made of 1920 x 1080 pixels.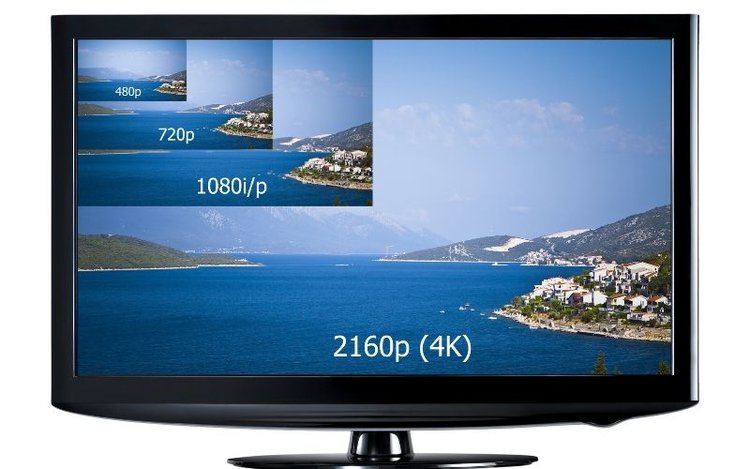 How Do I Test for 4K Upscaling In-Store?
If you're on the hunt for a new 4K resolution TV, you'll want to test the upscaling capabilities of each of your prospective choices before finalizing a purchase. This way, you can make sure that the settings are in exactly the right places you want them to be.
Most TV stores ramp up the brightness and saturation on their items for "better-looking" images. Naturally, when you take them home, the image quality changes from the one you see in-store to its natural or native settings.
Don't let the salesperson at the store sweet-talk you into buying the first thing you see off the wall.
Ask to borrow the remote and once you have it, change the image quality from "vivid" to "natural" or even "cinema" mode. Then, request to play a video that isn't in 4K to see how effective the upscaling processor is on the TV that you're looking at.
HD and Full-HD videos will typically look okay on a 4K panel. It's the lower-quality videos that you need to be wary of.
If possible, ask them to play a few channels of cable or live TV on-screen so you can evaluate the image quality much better.
The Bottom Line
Watching videos on a 4K television can be much more enjoyable and engaging — but only if you get the settings right. Otherwise, you'll only end up with pixelated images and cloudy displays.
Automatic upscaling may exist for some 4K televisions; however, there are a few models that will need programming before you get the results that you want.
Learning how 4K upscaling works and how you can find the best-quality 4K TV in-store is the best way to ensure that you get exactly what you're looking for.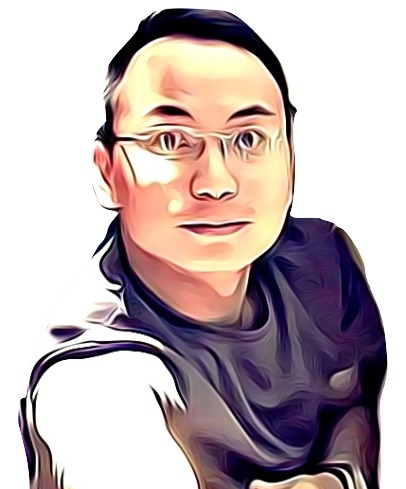 Vance is a dad, former software engineer, and tech lover. Knowing how a computer works becomes handy when he builds Pointer Clicker. His quest is to make tech more accessible for non-techie users. When not working with his team, you can find him caring for his son and gaming.