You're finally doing it. You're buying that dream projector for your home theater. But with so many things to think about, you're feeling overwhelmed. So which do you go with, a DLP or an LCD projector?
Today we're going to delve into the differences between DLP vs LCD projectors for your home theater and determine which one is better.
One thing we can tell you from the start is that LCD projectors have superior image quality. But, DLP projectors are more reliable. Nevertheless, it's more complex than this. So let's delve into this and see which one is better.
What is a DLP Projector?
A DLP projector is a projector that uses digital light processing (DLP) technology to create its image.
Essentially, the DLP is a set of microscopic mirrors that work in conjunction with a color wheel.
DLP technology makes brilliant images. DLP projectors work quickly and are great for 3D projectors as well.
The lamp life of a DLP projector is around 2,000-5000 hours, which is pretty decent.
What is an LCD Projector?
An LCD projector is a projector that uses a liquid crystal display (LCD) as its primary source of technology to project its images. LCDs are less expensive because they have fewer components.
An LCD projector sends light from a metal-halide lamp through a prism to separate colors.
The lamp life of an LCD projector is anywhere from 2,000 to 15,000 hours, depending on its usage.
However, projectors have two types of LCDs these days. You can purchase a regular LCD or a 3LCD, a set of 3-chips.
This allows for more saturated colors and lower noise levels. LCDs are better for movies overall, although 3LCD requires more maintenance.
Here is a side-by-side comparison chart before we get into the nitty-gritty.
| | | |
| --- | --- | --- |
| | DLP | LCD |
| How to Use | | |
| Affordability | Many options from affordable to expensive | Generally more affordable than DLP |
| Home Theater Experience | | Good but not as good as DLP |
| Features | Range of features such as HDMI, USB, iPhone compatible, wifi compatible, and more | Range of features such as HDMI, USB, iPhone compatible, wifi compatible, and more |
How to Use DLP and LCD Projectors?
The good thing about both LCD projectors and DLP projectors is that they're easy to use. Both function similarly.
Projectors for your home theater, in general, are created with user experience in mind.
Although it depends on which specific projector you purchase, most are used in the same way.
Use it with Wifi
For example, some projectors work with wifi. Therefore, streaming your favorite movie is as easy as connecting to your network. However, each projector contains similar specifications and plugs just in case.
Try an HDMI cable
Using an HDMI cable to connect to your computer is a feature both DLP and LCD contain.
Operate with a Remote Control
Often your projectors come with an easy-to-use remote control. Use the Power button on the control to turn it on. Or, you can push the Power button on the device itself.
A Few Extra Usage Features
If you've purchased a portable LCD or DLP projector, some options might differ. For example, some portable projectors have an SD chip insert for streaming movies. Some machines, like the Projector 9500L , have a USB insert as well.
As you see, using a DLP vs an LCD projector is easy. Although both are similar to use, the differences depend on which projector you purchase. Even projectors with the same technology (DLP vs DLP and LCD vs LCD) differ from one another.
Affordability
Affordability between DLP vs LCD projectors is tricky to tackle. DLP and LCD projectors come in many shapes, sizes and specifications. Therefore, they both come in affordable models and expensive models.
To unravel this tricky topic, let's look into specific models to see their affordability.
DLP Affordability
DLP projector affordability corresponds to the brand and the specifications you need.
Specifications for all projectors range. For example, if you need an outdoor projector, you'll need more lumens (or brightness.)
How large do you need your projected screen to appear? Some projectors throw a small image but allow you to enlarge it massively. In contrast, other projector images remain small.
All of this is something that determines the price. However, the good thing is that everything is affordable.
Take the Wowoto Mini Projector 4000 . This projector is small but packs a brilliant 4k projection. It's compatible with your PC, iPhone, and PS4. It contains wifi sharing and Bluetooth technology.
This DLP projector is reasonably priced for what you get. However, Wowoto is not a very well-known brand.
On the contrary, the Optoma GT1080HDRRFBA DLP Projector is pricey. Although still affordable, it's clear that the name-brand has influenced the price. This Optoma has many similar specifications to the Wowoto mini projector. However, it's more than double the price.
But how does it compare to LCD technology? Is LCD more affordable in general? Let's take a look.
LCD Affordability
Perhaps it's because LCD technology is more common, but LCD projectors, in general, are more affordable.
With LCD projectors, you can purchase a machine that's so affordable it doesn't make a dent in your paycheck.
For example, if you look at the DBPOWER wifi Projector , it's clear you get so much for its price.
The DBPOWER projector has 7500 lumens which are brighter than most projectors. It contains VGA, USB Type C, HDMI input which is great. It also includes wifi compatibility. The DBPOWER is an incredible bang for your buck.
On the other hand, the is a lot more expensive for similar specifications. Although this projector contains fewer lumens (it has 2700 lumens), it boasts an impressive high-quality picture that also works for gaming and movies.
Although both of the above projectors are great, it's clear that you have a range of prices within LCD projectors.
However, it also appears that LCD is more affordable than DLP in general.
Which is Better DLP or LCD Projector for Home Theater?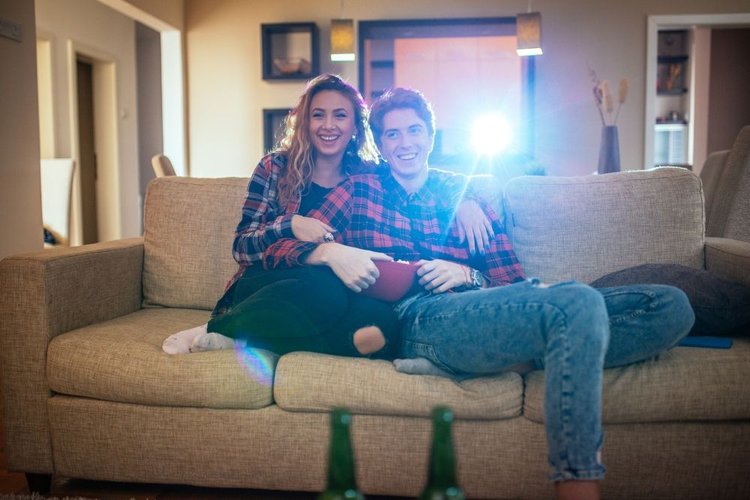 Now for the most crucial question, which one is better for a home theater?
A DLP projector is generally lighter, more portable than LCD projectors. On some occasions, DLP uses more technology than LCD projectors.
DLP projectors contain smoother pixels than LCDs.
However, an LCD projector has three main advantages over DLP projectors.
Due to LCD technology, the colors are projected more accurately than a DLP projector. LCDs also produce a sharper image. An LCD projector is more efficient at producing more light.
However, there are certain disadvantages we should mention.
And LCD projector is often bulkier. The contrast in an LCD projector is less intense than in a DLP projector. So, the blacks are grey with LCDs.
The one extremely negative of an LCD projector is when they start to get old, their pixels begin to die. Meaning, you'll find holes in your projection. And even though DLP projectors sometimes have light leaks, it's easily resolved with a black frame around your screen.
Pros and Cons Comparison Table
Pros
Cons
DLP

Great life span
Requires less maintenance
Lighter and smaller
Easy to use
Smoother pixels

Slightly less affordable
Light output not as good as LCD
Some color leaks (but easily fixed)

LCD

More affordable
Better light output
More color output
Life span is good but depends on usage
Easy to use

Clunkier
Have dead pixels
Higher prices
More maintenance
Blacks are grey
Which Type of Projector is Best for Home Theater?
With all of this information provided, the best home theater projector is one with DLP technology. Even though both DLP and LCDs have many pros and cons, it appears LCD projectors have several cons that users will not be okay with.
Although today we compared DLP vs LCD, the more significant battle compares DLP, LCD, LCOS, LED, and Laser projectors.
Each type of projector technology has pros and cons. LEDs and LCDs have longer lifespans, and LCOS technology seems excellent. Even Laser projectors have come a long way in terms of image quality. However, a good comparison between them all will help evaluate which one is best for your home theater.
Nevertheless, for this article (DLP vs LCD) we are choosing DLP as the winner for best home theater.
A Few Final Words
DLP and LCD projectors have many things in common. Both range in price. Although LCDs are more affordable.
However, when it comes to LCD projectors, it appears the cons outweigh the pros. With that said, DLP projectors are better for a home theater.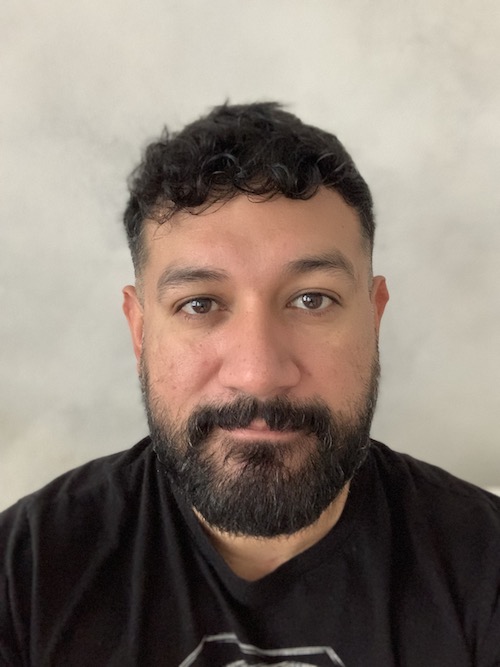 James Quintanilla is a technical copywriter. Although his experience allows him to write on many topics, he loves to focus on tech and travel. As a freelancer, James has worked on projects with Pointer Clicker, Lonely Planet, and the Travel Channel. When he's not writing or planning his next adventure, he's watching a scary movie.