Theatrical productions were always magical to me. The changing scenes, quick costume switches, fantastic stories, and beautiful costumes drew me in.
Through the years, technology has aided theater and made it even more marvelous. For instance, some shows prefer sound engineering and high-end audio equipment instead of orchestras.
Well, the same goes for the hand-painted backdrops for sceneries. These days, projected images and videos are used, instead.
Still, the wondrous experience for viewers is retained, and maybe even enhanced. Curious about how the digital background projection or rear projection magic? Then keep reading!
What Are Theatre Projections?
As you may have picked up with what was mentioned above, theatre projections have replaced the painted scenic backgrounds used in productions. As we know, theatre is a broad term for any performance done on stage.
Theatre projections use rear projection screens so that the image can be undisturbed even when the performers are at the center of the stage. This is what makes this different from regular projection screens.
Rear Projection: How It Works
Broadway musicals such as Annie, The Sound of Music, and Anastasia, are quite popular. Looking closely at the video below, you'll see their clever and ingenious way of using theatre projections.
Anastasia - Video and Projection Design
These backdrops aren't very hard to achieve, so even high schools can use it in their plays. Princeton High School's performance of The Little Mermaid looks wondrous with the use of digital projections.
Princeton High School Spring Musical 2017: Little Mermaid
But digital projectors on stage aren't always for plays and the arts. It's also used by speakers and even academic lectures.
If you're a fan of TED Talks, you probably know how effective digital projections are when it comes to speaking in front of a large audience. Robert Waldinger's talk about happiness, as seen below, just won't be the same without his use of images.
Robert Waldinger: What makes a good life? Lessons from the longest study on happiness | TED
Well, aside from the examples mentioned above, backdrop projection is used to liven up a stage and aid performance. The possibilities are endless, especially with a creative mind!
How to Make a Rear Projection Screen?
When it comes to projector screens, I highly suggest purchasing one that's professionally made. This is because it will last longer, it's easier to use, and you can use it for multiple presentations.
However, some might find it too expensive, especially if they'll be using it for a single time or simple projects. In this instance, I understand why a DIY rear projection screen is the best option.
While the quality isn't as good, it's a pretty cheap alternative that does the job decently. If you want to make a rear projection screen, check out the materials and steps below.
1. Make the Stand for Your Projector Screen
Before you make the projection screen, you'll need to make the frame and stand. The information below will be an easy guide. If you already have a backdrop stand, you can use that.
Materials:
X9 2" PVC pipes (length: 2 ft)
X4 2" PVC pipes (length: 4 ft)
X1 2" PVC pipe (length: 8 ft)
X6 2" PVC T-joints
X2 2" Elbow joints
X6 2" End caps
(Please note that you can adjust the measurements depending on the size you want)
When you have all your materials together, line them up as shown in the video below. Then, attach them using the joints.
Tanya Memme DIY: A Drive-In Movie Screen! Part 2
2.1. Make the Rear Screen Using Plexiglass
Plexiglass is an affordable material that you can use as a projector screen. The only problem is that sizing can be limited. If you plan to make a very large screen, this option isn't for you.
Materials:
Plexiglass
Frosted Glass spray
You can tape the Plexiglass together if you want a larger screen. However, the tape might get in the way of the projected image.
The secret to making a rear projector screen is the frosted glass spray. Simply spray it on the Plexiglass and it's going to function as expected.
The video below will show how perfect the image looks by following this method.
2.2. Make the Rear Projector Screen Using a Shower Curtain
For a bigger screen, using a frosted shower curtain is probably the best way to go. It's cheap and easy. You can use the DIY projector stand above to secure the shower curtain!
Materials:
Scissors
Tape
Frosted shower curtain
Remove the stands for the DIY projection screen stand. This will make it easier to work on the actual screen.
Lay the shower curtain on a flat surface and then lay the frame from the projection screen stand on it. Cut the shower curtain to the size of the frame using your scissors.
Cut up some pieces of tape. Tape the shower curtain on one side of the frame first, then do the opposite side. Make sure to stretch it taut to avoid rippling.
Then do the adjacent side and its opposite side. Again, be sure to stretch it as you tape and secure it on.
Watch the video below for more details.
DIY Rear Projection Screen - Part 1 - Intro and Build
Attach the stands and you're done. Congratulations, you have a rear projection screen! See how well it works below.
DIY Rear Projection Screen - Part 3 - Test and Review
Where to Buy Rear Projection Screens?
If you need a rear projection screen for personal or business use, it might be confusing as to where you should buy one. There are many physical shops where you can buy projection screens but it all depends on where you live.
While I might not know what shops are near you, I can give reliable suggestions on where you can purchase rear projection screens online. There are just 5 things you need to remember when you're buying online:
Reliability
Payment safety
Shipping
Returns and refund policies
Customer reviews
Not to worry, I have several suggestions on where you can shop with confidence.
Elite Screens and Silver Ticket are 2 of the best options when it comes to buying a projector screen online. But there are also other reliable brands that you can find on Amazon.
How to Project Images on Stage?
There are two basic things that you need: the projector and the rear projection screen setup.
The projector will be placed behind the screen, as you may have guessed already. Don't forget the laptop you'll be using with the projector.
Most importantly, you need to have the images and videos ready and to have a smooth transition between them. Make sure to review the script and overall stage coordination for a smooth performance.
For some inspiration, take a look at these gorgeous animated projections that can be used for plays!
"Jack and the Beanstalk" Animated Projections
Conclusion
The digital projection stage backdrop is the use of rear projection screens for theatrical productions or any kind of performance on stage. Instead of making use of painted fabric, they can use projectors and a rear projection screen to use high-quality images and even videos.
By using this method and technology, we can see how it vastly improves the overall experience of the theater. It also makes watching productions immersive and breathtaking.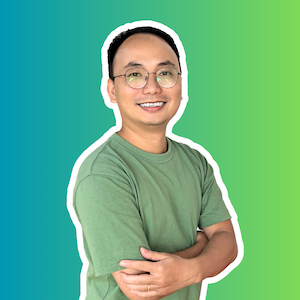 Vance is a dad, former software engineer, and tech lover. Knowing how a computer works becomes handy when he builds Pointer Clicker. His quest is to make tech more accessible for non-techie users. When not working with his team, you can find him caring for his son and gaming.