Choosing between a stereo and a surround system is a no-brainer to an avid audiophile.
However, that is not usually the case for the average person.
Even though most will outrightly pick surround sound because most people assume it to be superior, there are several differences to consider to help you develop the best fit for your audio needs.
What is stereo and surround sound?
If you are entirely new to the world of speakers, let me start with an example of what stereo vs. surround sound is.
Imagine you are at a performance theater and you are listening to your favorite singer perform. The sound coming from the center stage is similar to what a stereo sound is.
Now imagine you are at the same performance theater, and there are sounds of the performance coming from the center stage, the backstage, and the sides. That is an example of surround sound, which the name implies.
Now that you know what the two sounds are, let's delve deeper into the differences to help you figure out what option is best for you.
Difference between stereo and surround sound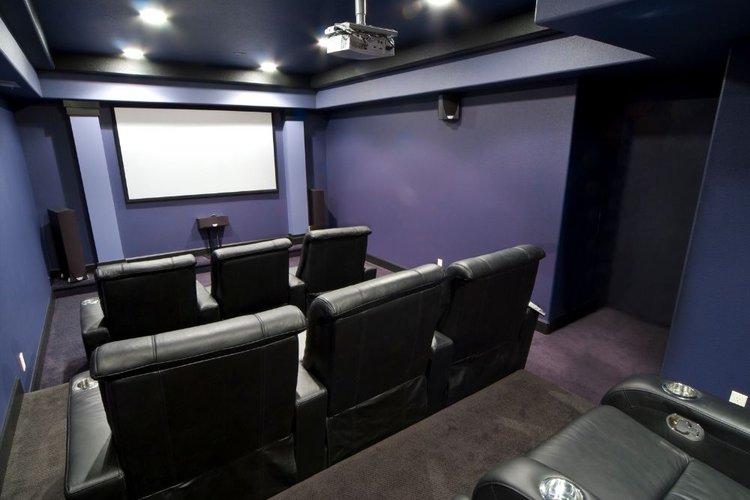 The main difference between stereo vs. surround sound is the number of speakers. A stereo sound has two speakers, right and left, both of which are front speakers, while a surround sound has three or more speakers.
Surround sound typically in a 360-degree listening experience with sound distributed across the room.
A stereo system has two speakers for the simple reason that most recordings are made to output on two channels. This is why listening to music on a stereo system gives you a more realistic sound. It's almost as if you are listening to a live performance.
A complete stereo system includes a receiver/amplifier, two speakers, and a music source. Some people choose to boost their stereo with a subwoofer, but that is optional.
Surround sounds mostly come in 5 and 7 speaker setups, although a three speaker setup is also available. A surround setup involves a center channel, a left, and a right channel, and unlike a stereo, it has to be connected to a mixer to create a sound field.
A surround sound gives you a sound field similar to that of a movie theater. It's so immersive that you'd hear every little sound from the footsteps to the whistling of the wind. Most movies are produced with a surround sound output.
Set up
Setting up a stereo is pretty simple. You place the right speaker to the right side of your TV and the left speaker to the left. It's that simple. No mounting and no technical placement are required.
You only have to ensure that the speakers align with your seating/listening position. An ideal setup should form an equilateral triangle with your seating position.
For the surround system, you have to be super attentive to how you place each speaker. Otherwise, you may not enjoy the sonic experience of the surround system.
To set up the surround system, place the center channel either above or below your TV. Ensure that they are aligned to the midpoint and tilted to the ear level.
Surround sound speakers can be mounted to the wall or left on the stands. Place the speakers to the left and right sides for the 5.1 and to the sides and behind your seating position for the 7.1. All the speakers should be facing the seating position.
If you need some additional ideas of surround sound speaker placement, check out this article.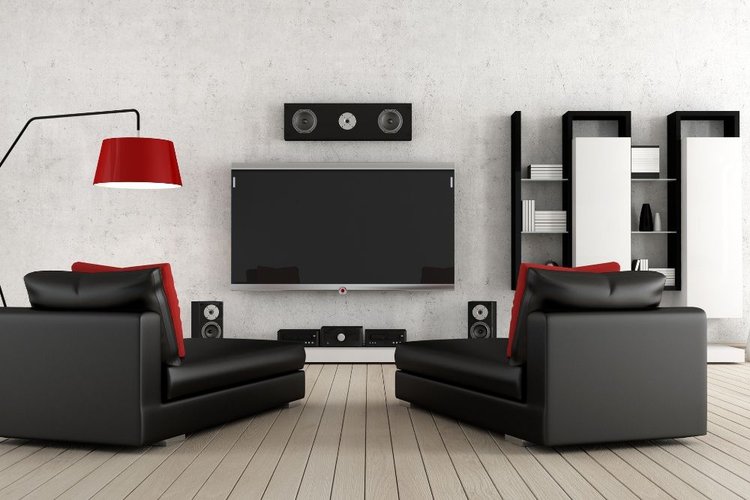 Stereo and Surround: Which is better?
Stereo and surround are both great speakers in their proper way. When used in the right environment, you'll be amazed at how hard it is to pick one out of the other.
A stereo sound should be your top choice if you are primarily looking for a speaker for listening to music. Music is recorded in stereo format and so using a stereo speaker brings out the audio in its highest sound quality.
So whether you are going to be listening to music directly from the speaker or via other channels like CDs, headphones, Vinyl, Computers, etc., stereo remains the best choice.
This, however, doesn't mean that you can't use a surround system for music, just that the sound output can't match that of a stereo.
Now, if you are a TV lover and watch movies, TV shows almost 80% of the time or love playing games, you will not go wrong with choosing surround sound.
Surround sound brings the visuals into reality. The omnidirectional sounds and the depth of the sounds make the listener immersed in the visuals.
It's almost as though they are in the movie.
Have you ever been to see an action movie and been startled by a car explosion that you seemed to hear over your left shoulder before it dashed across the screen?
Surround sound speakers give that movie theater experience feel to your home setting, and if you are a big action movie fan, they are worth a shot!
Can you still play music on surround sound?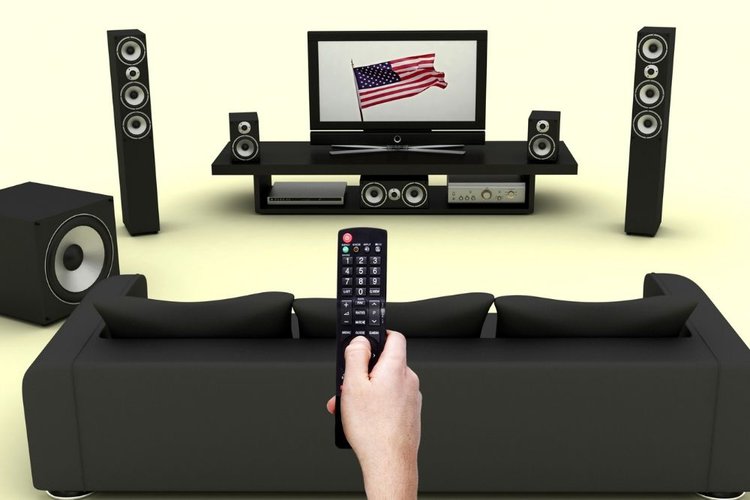 Of course, yes, but bear in mind that the audio quality will not be as good as when played on a stereo system. Your system will have to overwork itself by splitting the audio into a multi-channel system for you to enjoy the experience.
The trick to getting the best music sound experience from a surround system is to invest in a good Amp and receiver.
And it doesn't stop there. You still have to get the settings right. There may be some trial and error to find the perfect balance between the audio outputs.
And even then, this may not work well for non-modern recordings like vinyl and CDs. It works best on music that has been digitally processed.
For additional tips on maximizing listening to music on surround sound speakers, check out this video.
Other considerations to make when choosing between stereo and surround
We already talked about when to use a stereo and when to use a surround. This should be your primary consideration. However, you also want to consider things like:
Sound quality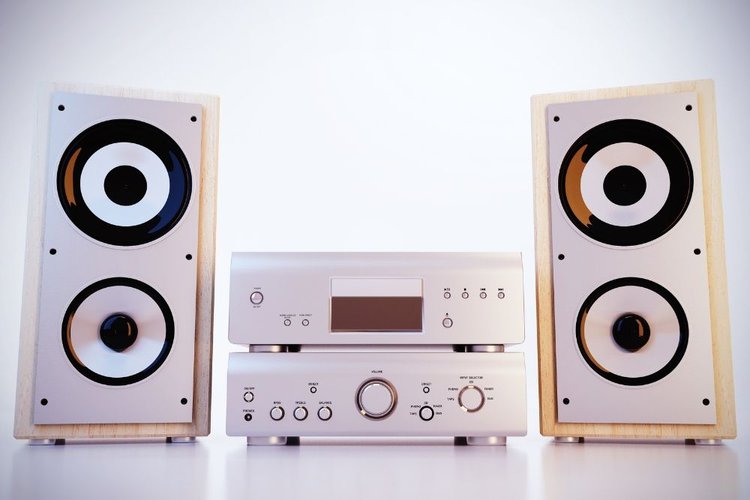 The widespread assumption for most people is that a surround is more superior to a stereo sound.
The truth is, each of these sounds is superior when subjected to its ideal use. A stereo will beat a surround anytime when used for music, and a surround will victoriously emerge the winner as far as watching movies.
Be sure to check reviews and look for consistent high feedback noting high quality, crisp sounds.
Room size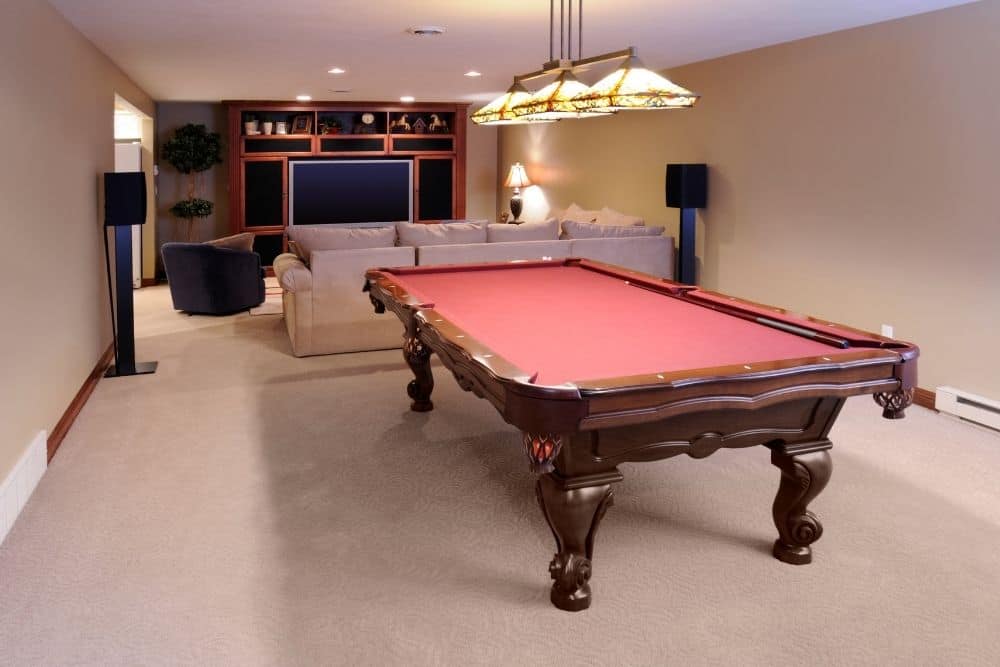 Another crucial factor when deciding whether to go for stereo or surround is the size of the room. This is primarily a concern if you lean towards surround sound.
While a stereo will work just fine in any room size, a surround will work best in a bigger room size. Having a 5.1 or 7.1 surround in a tiny room will badly affect its audio quality.
Have you ever heard of crossover? Yeah, that's what happens when you have too many speakers in a confined space.
When going for a surround, choose a 5.1 for a standard size room and a 7.1 for a larger space.
You can always beef your stereo with a subwoofer for a more powerful sound if you are working with a larger room. The same applies to a surround system. If you want more depth and power, add an extra subwoofer.
Bear in mind that it's easier to upgrade a sound system than to downgrade, so be extra keen on the room size.
Price vs. Quality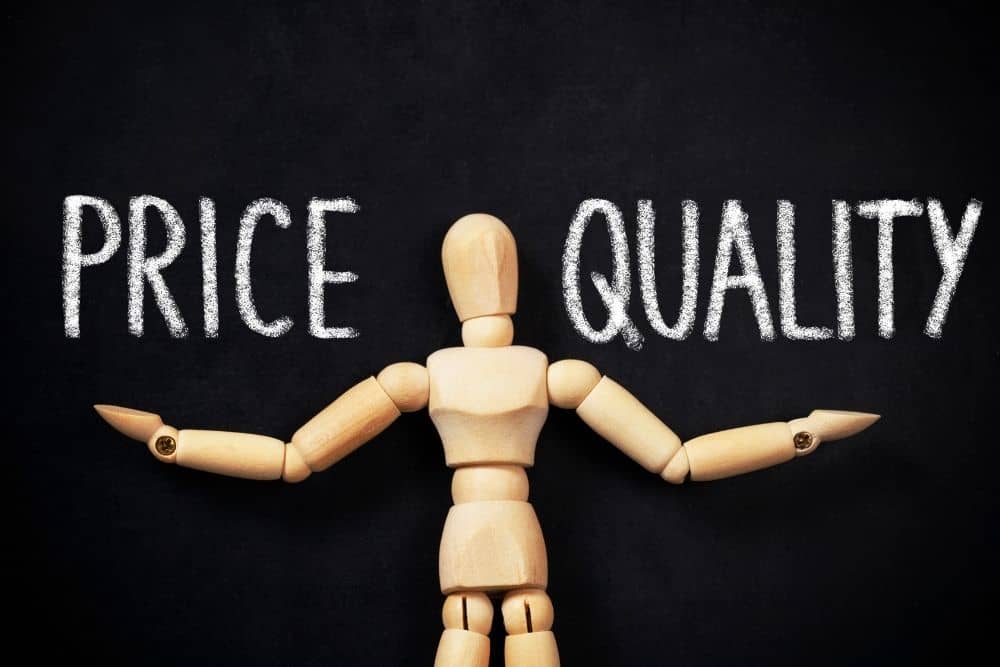 Say you have $500 to treat yourself to a good sound experience. If you choose to buy a stereo, that means you will get two speakers for $500, coming to $250 spent on each speaker.
If you choose to buy a 5.1 surround instead, that means you will be spending $100 on each speaker without factoring in the cost of a receiver.
Of the two, which purchase do you think will be more valuable to you?
Of course, a $250 speaker will be of a higher quality than the $100 speaker.
Well, you may argue that you will be getting five speakers instead of 2, which is a valid point. But that will be two high-quality speakers vs. five mid-quality speakers.
Set-Up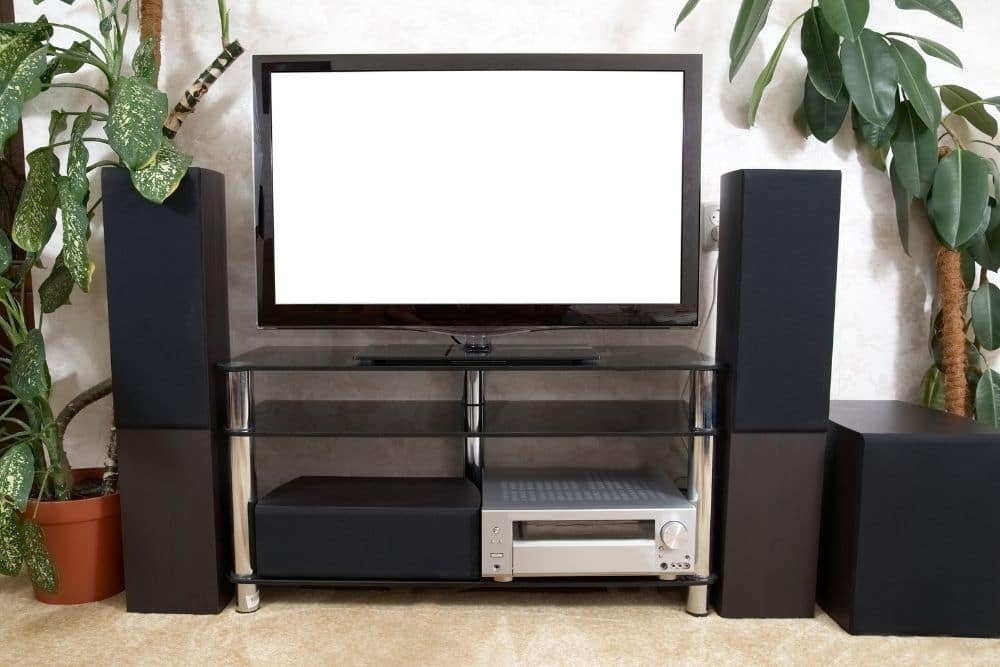 Setting up a stereo sound is way simpler than setting up a surround. For a surround, you have to be extra keen on how you place each speaker. You will also need to do some mounting which may take you quite some time to figure out.
You may also be forced to hire an installer to help calibrate your speakers, and that's an added cost that doesn't come with stereo.
Are Stereo and Surround Sound Systems affordable and easy to install?
The good news is that with the advancement of technology, both surround sound speakers and stereo speakers are much more affordable in the past.
When I think back to my childhood, I knew only one friend who had a surround sound system in my neighborhood.
In today's tech-friendly world, the affordability and the availability of installation professionals on tech platforms like Taskrabbit and Thumbtack make the installation process a breeze.
What are the best stereo speakers for the money?
We checked out some of the best stereo speakers for those on a budget with consistent reviews noting high-quality sound and ease of use.
One concern people have before buying speakers is the thought of setting them up and having to connect wiring and the time-consuming nature of that process.
Most of the modern stereo speakers are super easy to set up and some even have Bluetooth capability, so you can connect other devices to them as well, giving you an excellent bang for the buck.
Here are a couple of our favorites:
ELAC 2.0 Bookshelf Speakers
Sale
ELAC Debut 2.0 B5.2 Bookshelf Speakers, Black (Pair)
Easy-to-drive 6-Ohm nominal impedance - Compatible with nearly all AV receivers and stereo...
5-1/4" woven aramid fiber bass driver and 1" soft-dome tweeter delivers deep impactful bass and...
Front Firing Ports - Allows for greater flexibility in room placement - even up against a wall.
Last update on 2023-03-29 / Affiliate links / Images from Amazon Product Advertising API.
What We Like: The Elaf bookshelf speakers are low profile and blend in well in most living spaces. They can easily tuck in a bookshelf stand next to a mounted TV and not be an eyesore. They have a newly designed tweeter, tight base, and built with rigid cabinets to last a very long time.
Elac also has one of the best reputations in the industry and has been around since 1926!
Edifer Powered Bluetooth Speakers
Last update on 2023-03-29 / Affiliate links / Images from Amazon Product Advertising API.
What We Like: Edifer has a sleek look with a black or wood design that make them fit in nicely in any setting. They have a low profile, come with a remote, and can pair effortlessly with any bluetooth compatible device. There is also a 2-year warranty that comes with a purchase which provides nice peace of mind.
What are the Best Surround Sound speakers for the money?
Surround sound speaker sets have been in high demand with homeowners looking to take on long put-off house projects now that most people are still working from home.
The thought of buying a surround sound system can be a little overwhelming due to the confusion around setting them up.
We picked out a couple of sets that had great reviews on the ease of use and provided a high-quality experience:
Acoustic Audio Surround Sound System By Goldwood:
Sale
Last update on 2023-03-29 / Affiliate links / Images from Amazon Product Advertising API.
What we like: This set is easy to set up and configured with standard audio outputs. There is also a LED illuminated sub if you want to add some flair to your movie nights or host a dance party!
Klipsch Black Reference Theater Pack 5.1 Surround Sound System
Klipsch Black Reference Theater Pack 5.1 Surround Sound System
The Klipsch reference theater pack delivers a superior acoustic performance while keeping an...
Klipsch's exclusive Tractrix Horn technology and aluminum Tweeters deliver the cleanest, most...
To complement the easy placement of the wireless subwoofer, each satellite speaker has a keyhole...
Last update on 2023-03-29 / Affiliate links / Images from Amazon Product Advertising API.
What we like: The Klipsch system provides a cinematic experience through their unique injection molded graphite woofers. The speakers have easy placement of the wireless subwoofer; each satellite speaker has a keyhole mount for maximum mounting flexibility.
Conclusion
As you can see, the main difference between a stereo and a surround is the number of speakers and the focus on musical vs visual entertainment. This distinction now brings about other differences like the setup, cost vs. value, and sound quality when used in different settings.
What should guide you most in making your choice is the function- what you intend to use it for frequently. If you watch movies more than listen to music, your best pick is a surround system. And if you are a music lover, you will do yourself justice by putting your money into a stereo sound.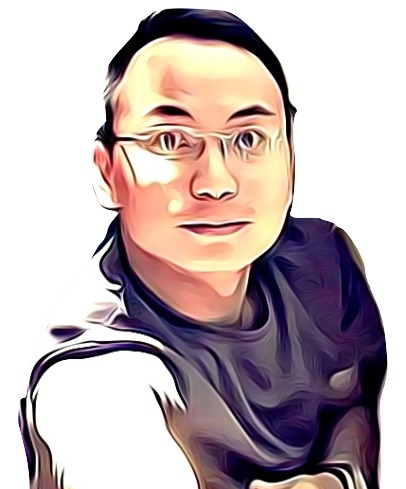 Vance is a dad, former software engineer, and tech lover. Knowing how a computer works becomes handy when he builds Pointer Clicker. His quest is to make tech more accessible for non-techie users. When not working with his team, you can find him caring for his son and gaming.