If you're a fan of anime content and Asian TV shows in general for their strong storylines, varied genres (action, adventure, comedy, drama, science fiction, etc.), high-quality animation, and so on, you're not alone.
Unfortunately, there's not much anime action on broadcast media and streaming services in the West. Among the few that there are, Crunchyroll is noteworthy.
With close to 1,300 individual programs (mainly comprising of anime content), Crunchyroll is the only veritable source for anime-parched Westerners and in regions where anime or Asian content, in general, is scarce.
The good news is that Crunchyroll is available on various platforms and devices. However, if you're a Samsung TV user, things are complicated.
What does that mean? Let's find that out and more in this discussion on consuming Crunchyroll on a Samsung smart TV.
What Is Crunchyroll?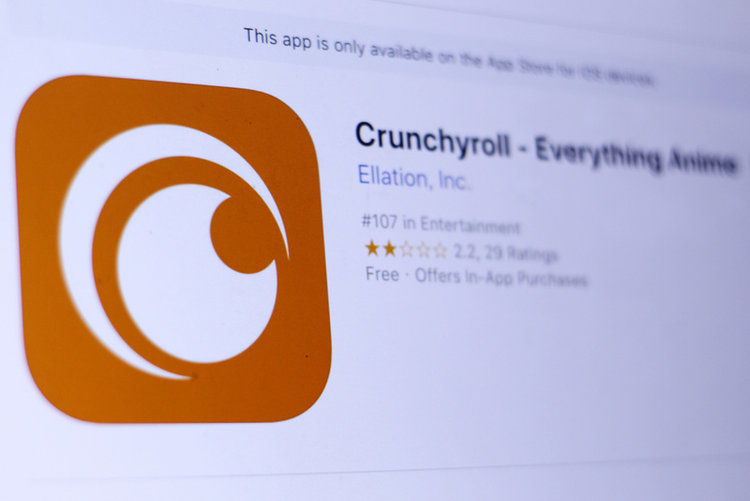 Launched in May 2006, Crunchyroll is a subscription-based OTT (over-the-top) streaming service jointly owned by Sony Pictures and Aniplex.
The video-on-demand streaming service purveys a wide assortment of Asian drama, anime, and manga content. It offers more than 1,000 anime programs, 200 Asian dramas, and close to 80 manga titles.
Akin to Netflix, Hulu, and other more traditional streaming services, Crunchyroll also doles out original content, christened "Crunchyroll Originals."
The unique assortment of exclusive anime films and series are made in partnership with different production firms and studios. Onyx Equinox, Noblesse, Tower of God, and High Guardian Spice are some of the popular titles on the platform.
Do note that most of the content is streamed a few days or weeks after they are first aired on Japanese TV. The delay is primarily due to the logistics of licensing and distribution.
Crunchyroll, as a result, must wait for the licenses to arrive before it can stream the episodes legally. The delay is, therefore, inevitable.
But, you can reduce the gap between initial streaming and watching the content on Crunchyroll if you sign up for "Crunchyroll Premium." However, only content made by production houses or studios Crunchyroll has direct links with is available quickly.
Also, the delay is much shorter with original Crunchyroll content, typically available for streaming immediately after the inaugural episode is aired.
The content comes both dubbed and in its original language with English subtitles. The availability, however, would vary depending on the title.
You can watch Crunchyroll for free or through a premium subscription. There are three paid tiers, dubbed Fan, Mega Fan, and Ultimate Fan. They are $7.99, $9.99, and $14.99, respectively.
Besides the perks mentioned above, paid watchers also get offline viewing, ad-free streaming, and greater access to a more extensive library.
Is Crunchyroll on Samsung TVs?
No, Crunchyroll is not on Samsung TVs because they are based on Tizen OS. Unlike the app stores on Android TV or Fire TV, the Tizen store doesn't have the Crunchyroll app.
It's unclear why. There has been no official statement on why Crunchyroll is missing on Tizen OS, especially when considering the app is available on a wide range of smart TV platforms (Roku, Amazon Fire TV, Apple TV, etc.) and smartphones (Android and iOS).
Click here to learn more about the platforms Crunchyroll supports.
But we may see a pattern here. The app is not there on LG's webOS smart TV platform as well. Most likely, Crunchyroll is amiss on all proprietary smart TV platforms.
Regarding the non-conformance status quo with Samsung TVs, we reckon Tizen's proprietary nature and terms could have been a hindrance. Or maybe not many Samsung TV users miss the Crunchyroll app, and there hasn't been a public outcry about that.
How to Use Crunchyroll on Your Samsung TV?
Just because Crunchyroll is not there on Samsung TVs doesn't mean there aren't workarounds.
You can install and enjoy Crunchyroll content on your Samsung smart TV if you have streaming sticks or gaming consoles handy.
Just plug those devices into your Samsung TV, power on the television, head to the plugged-in device's app store, and install the Crunchyroll app like any other application.
The following is how you download the app on different platforms/devices.
Roku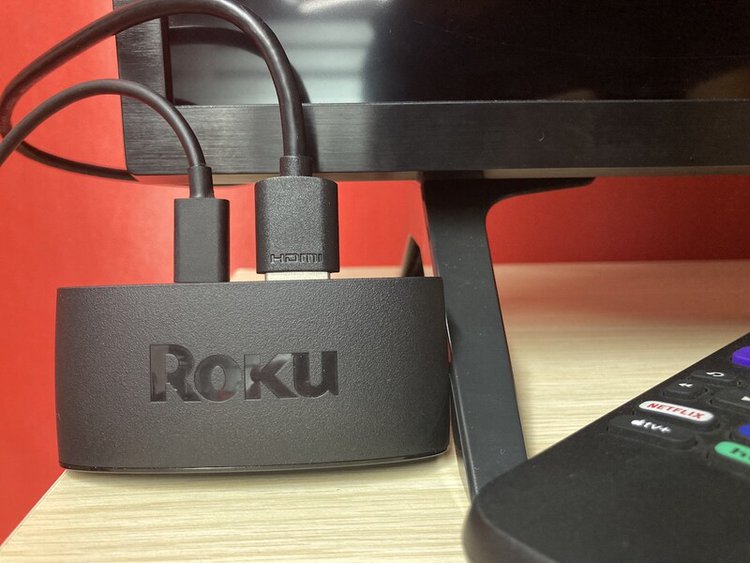 Step 1: On your Roku Home screen, head to Streaming Channels (Roku Channel Store), situated in the left pane. Press the OK button on the remote to enter the store.
Step 2: Navigate to Search Channels and type "Crunchyroll" in the search box. The app suggestions will appear as you type.
Step 3: After the Crunchyroll app appears on the right, select the app and press OK on your remote.
Step 4: On the app page, select Add channel. The app should start downloading and appear on your Roku home screen.
How to add channels on your Roku devices
If your Roku remote supports voice commands, press the microphone button on your remote and say, "Launch Crunchyroll."
If the app is not on the device, the Roku UI will pop up a message asking whether you'd like to install the channel. Select Install from the options to be taken to the channel page. Select Add channel to install the app.
Fire TV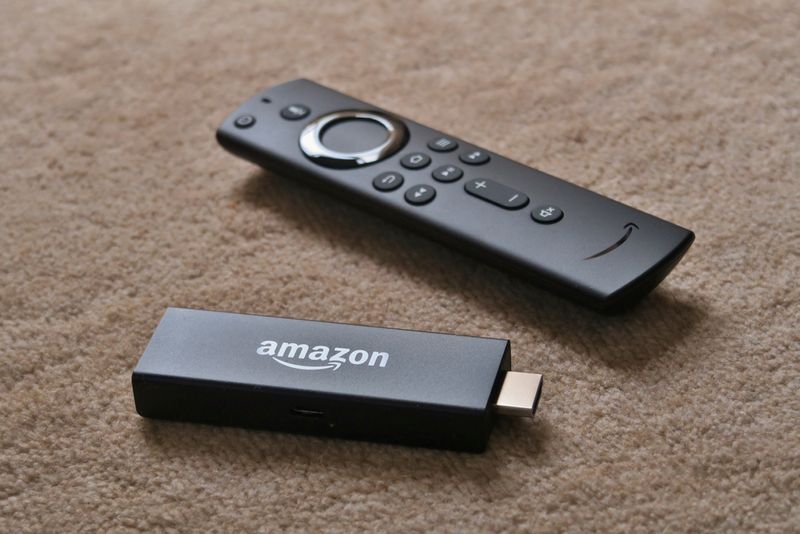 Step 1: Launch your Fire TV. On the Home screen, navigate to Apps.
Step 2: Type "Crunchyroll" in the search box if you don't see it under the Featured section.
Step 3: As you type in the letters, Crunchyroll should appear in the suggestions below. Navigate to Crunchyroll and press the OK button.
Step 4: When on the app page, press the OK button on your remote to select Download, and press it again to select Open and launch the app.
Press the back or home button to see the app added to your Fire TV home screen under Your Apps & Channels.
If your Amazon Fire Stick remote supports voice functionality, do a voice search instead and follow the prompts to install the app.
Apple TV
Step 1: Launch the Home screen. Next, select the App Store icon.
Step 2: Navigate to the search icon on the menu at the top—type "Crunchyroll" in the search section. The Crunchyroll app shall appear below.
Step 3: Navigate to the app and select.
Step 4: On the app page, select Get, and choose the Get option again when prompted to confirm the action. Type in your Apple ID credentials and the two-factor verification code sent to your linked Apple device if prompted.
The app should begin to download and be ready for use.
Installing Apps on the Apple TV
PlayStation 5
Step 1: On the PlayStation 5 Home screen, navigate to the Media option beside Games using your controller.
Step 2: Navigate to the left to select the All Apps icon.
Step 3: Scroll down to the Video and music apps section. The Crunchyroll app should be there ready for download. Select the app and install it.
If the app is not featured or you'd like to search for it instead, type "Crunchyroll" in the search bar, select it and install it.
How to Find & Install ALL Media Apps on PS5 (Fast Method!)
Xbox One
Step 1: On the Home screen, navigate to Store and then Apps under CATEGORIES on the right side of your screen.
Step 2: On the Apps page, you can browse all the apps or do a manual search instead of navigating to the Search option under CATEGORIES.
Step 3: Select the Get it FREE option on the Crunchyroll page. Give your confirmation to install in the next step to download the app.
The app should now appear on your Xbox One home screen or under the My games & apps section. For quicker access, pin the Crunchyroll app to the Home screen.
How to install apps for your Xbox One
Nintendo Switch
Step 1: On your Nintendo Switch Home screen, navigate to and select the Nintendo eShop option, represented by the shopping bag icon. Enter your user ID details if prompted.
Step 2: On the store page, navigate to the search option on the top-left.
Step 3: Search for "Crunchyroll" and select and download the app for free once it appears.
Exit the app to see the Crunchyroll app on your Switch Home screen.
How to Download Youtube app on Nintendo SWITCH? Officially Launched Today
Casting and HDMI
Besides the above, you can also cast Crunchyroll from your phone or laptop to your Samsung smart TV using Google Chromecast, AirPlay, or any other casting method.
Ensure the two devices are on the same Wi-Fi network to enable a seamless connection between them.
In case you were wondering, Crunchyroll has no built-in casting functionality like other video streaming services, such as YouTube.
To learn more about casting your phone screen to your TV, watch this video:
How To Cast Phone to TV - How To Cast Your Phone To Your TV - Screen Mirror Android iPhone to TV
Here is a video showing how to cast from your computer to your smart TV:
How To Cast Computer to TV - How To Cast Your PC To Your TV - Screen Mirror PC Windows 10 to TV
If using a laptop, you can also use HDMI (if your computer has HDMI support). Just plug the HDMI cable into the HDMI slots on your computer and TV.
Your Samsung TV should detect the connection and switch to HDMI mode. If it doesn't, do it manually using your remote. Launch and control Crunchyroll from your computer to view it on your screen.
There is another option. Launch your Samsung browser, visit the Crunchyroll official website, and watch content straight from the site.
But because a smart TV browser can be a pain to work with, this particular option is better disregarded.
Conclusion
To conclude, Samsung TVs don't natively support Crunchyroll, but you can use various third-party tools to consume CR content on your Samsung smart television.
If you own one of the streaming devices or gaming consoles mentioned above, you now know how to access Crunchyroll on your Samsung TV.
Buying another smart TV, if you were considering one, is just not needed.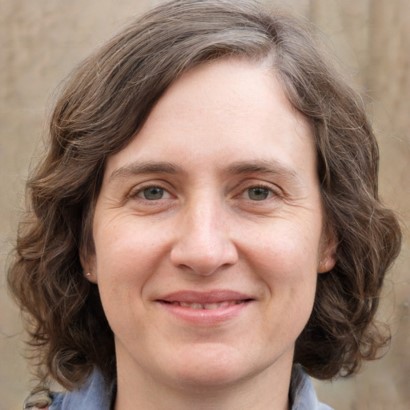 Catherine Tramell has been covering technology as a freelance writer for over a decade. She has been writing for Pointer Clicker for over a year, further expanding her expertise as a tech columnist. Catherine likes spending time with her family and friends and her pastimes are reading books and news articles.