If you're anything like me, you always try creating beautiful and complex designs on your cakes and cookies that usually end up looking like a bunch of random globs of icing.
You wait half an hour for the icing to dry so you can scrape it off and try again, but much to your chagrin, your second try is only marginally better. It's time to face the truth: you need a little guidance.
While you could use food-safe markers or stencils to trace your designs before icing them, they don't give you the freedom to create any design your heart desires.
What if there was a way to project any picture onto your cake or cookie for you to trace?
Lucky for you, there is!
Put on your apron and ready your royal icing and buttercream. Today we're learning how to decorate cakes using a projector!
Let's get started!
What Is a Cake Decorating Projector For?
Cake decorating projectors project images onto sweets for you to trace.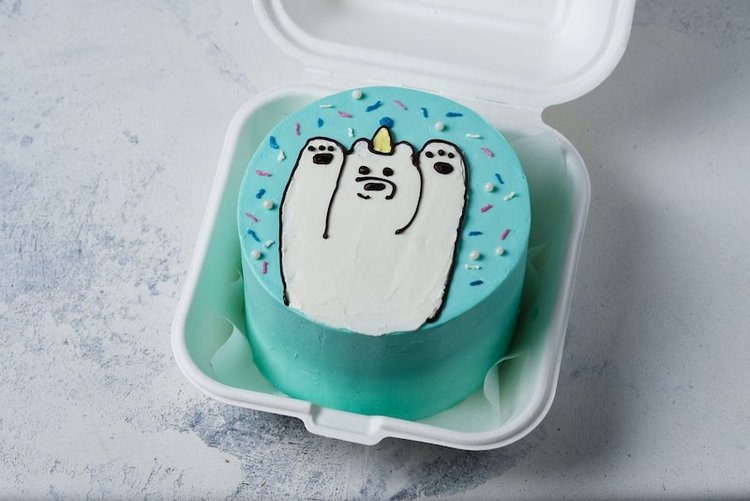 Icing cakes and cookies freehand can be challenging, especially if you want to decorate your confections with complicated designs, like cartoon characters or geometric images.
Cake decorating projectors allow you to select any image of your choosing and project it onto your icing surface.
You can use mounts to point the projector downwards if you're working on cookies or the top of a cake. You can also point the projector forwards to ice the sides of cakes, moving the image as you spin your cake around to cover all surfaces with delicious edible art.
Many projectors also support AirPlay and casting so you can ice to your heart's delight without worrying about the unit's cables getting smothered in buttercream.
They're easy to use and are a staple for any ambitious amateur cake decorator.
How To Use a Cake Decorating Projector?
Using a cake decorating projector couldn't be sweeter!
Are you an avid decorator but not a big techie? No problem!
Cake decorating projectors are incredibly simple to use and only require a few simple steps.
To make the process easier, we recommend using your smartphone or tablet with it so you can mirror images wirelessly, if possible.
Let's learn how to take your cake from tier-worthy to the talk of the town!
Step 1: Select an Image to Project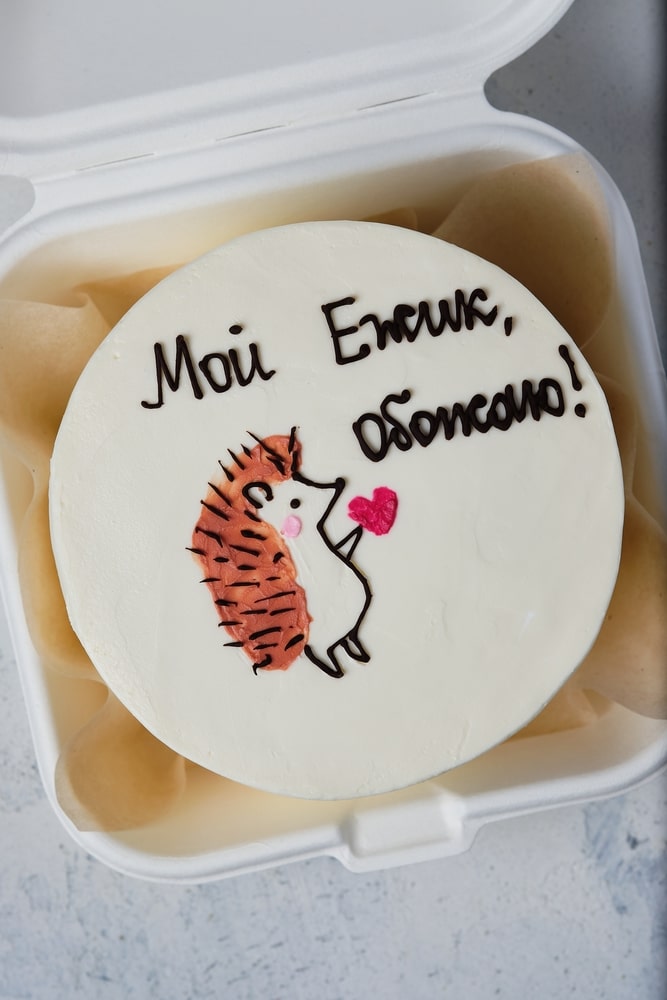 One of the great things about using a cake decorating projector is that you can choose any image you like to project onto a cookie or cake.
Because the projector will connect to your device and mirror its screen, all you have to do is pull up an image on Google.
You can also open up photos from your camera roll if you're up for a challenge.
Once you know what you'd like to pipe and have it open on your device, you're ready for the next step!
Step 2: Connect Your Device to the Projector
Some projectors support Bluetooth, AirPlay, and Miracast so you can wirelessly mirror your device's screen.
This process will vary depending on your projector's make and model.
Some projectors require you to open its wireless menu and connect to it in your device's Wi-Fi settings. You will need to select your projector's name from the list of available Wi-Fi networks and insert the provided password.
Then, open your device's screen mirroring settings and select your projector's name once more.
Suppose your projector only supports a wired connection. In this case, you must plug the compatible cable into your unit's video output port and your smartphone/tablet's charging port or your computer's HDMI, Mini DisplayPort, Thunderbolt, or USB-C port.
This is also a good time to make sure the projector is charged if it has a built-in battery, and ensure it's properly plugged in if it does not.
Please consult your projector's instructional manual to ensure you properly connect it to your device.
Step 3: Attach Your Projector to a Mount
Now, you must attach your projector to its mount so you can angle it toward your cookie or cake.
It's also best to get a mount that can be tilted in several directions so you can point it downwards onto your work surface.
We recommend the ARKON Cookie Decorators Mount since it's universal and has a flexible shaft that can be angled in any direction. It also has a space to put your phone if you want to video call friends or answer texts while you pipe.
Last update on 2023-03-31 / Affiliate links / Images from Amazon Product Advertising API.
Tilt the projector close enough to your cake so you can see the image clearly, but far enough away that it doesn't get in the way of your piping or block your image.
Ensure the projector is securely fastened to the mount. You may also take this opportunity to focus the image and adjust the brightness, if possible.
Step 4: Get Piping!
Now that your projector is set up you can start decorating!
You can zoom in on different parts of the image if you're decorating a big surface or just project one image to decorate onto all cookies in an assembly-line fashion.
The world is your blank cake: crumb-coating, chilled, and ready to be covered in beautifully piped creations.
Watch the video below demonstrating how to use a cake decorating projector to pipe text on cookies!
How to Use a Cookie Projector for Piping Letters
What To Look For in a Good Cake Decorating Projector?
Follow our tips to find the best cake decorating projector for you!
If you're new to the world of projectors, navigating the different options out there can be quite challenging. Projectors come with a long list of specs, but which ones should you keep your eye out for?
Let's go over some of the most important things for your projector to have if you plan on using it for cake or cookie decorating.
1. Portable
You need to be able to carry your projector around your kitchen easily so you can set it up at different workspaces.
If you're planning on purchasing a cake decorating projector for your professional bakery, you may also want it to be portable enough so that different bakers can use it without having to lift and carry a 20-pound unit.
So, when shopping for a projector make sure it weighs two pounds or less.
Nowadays, there are many projectors about the same size as a smartphone, making them small enough to fit in your back pocket and take with you anywhere.
2. Adjustable with a Mount
Projectors that can only face a vertical wall may be great for watching movies, but they won't be much help when decorating cookies.
You must ensure your projector can be angled downward at your cookie or cake. You may also want to tilt it at different angles so the picture perfectly lines up with your delicious canvas.
While many projectors do not come with their own mount, you can buy one separately that can be pointed in any direction and be made shorter or taller.
It's also a good idea to buy a universal mount that can be used with different projectors, so you know you don't have to replace it if you get a new unit.
3. Easy to Use
Cake decorating projectors must be simple to use since you don't want to spend hours sifting through its manual, eating up previous cookie-decorating time.
So, make sure that the projector doesn't have a plethora of complicated functions that you don't need for decorating sweets which will make the unit more difficult to use.
In general, you want to ensure you can adjust the projector's focus, ensuring the image is clear.
If the projector supports wireless connections, ensure it's easy to connect to other devices and is compatible with your smartphone or tablet.
4. Built-In Battery
Though not absolutely necessary, it's a good idea to get a projector with a built-in battery. This means that it doesn't have to be connected to a wall outlet and can keep its charge for a few hours.
Projectors with built-in batteries will give you more flexibility when setting up your workstation as you won't need to always ensure you're next to an outlet.
You also won't have to worry about the cable getting in the way of your workspace, and instead only need to make room for the mount, projector, and cable connecting your device to it if you're using a wired connection.
Check that the product description boasts a "built-in rechargeable battery" if you're looking for a projector that can keep its charge for a few hours.
3 High-Quality Projectors For Cake Decorating
Here are our top three projectors for any aspiring cake or cookie decorator!
Very few projectors actually advertise that they can be used for cookie decorating, so finding the right projector for this purpose can be difficult.
Luckily, we've compiled a list of the best cake decorating projectors based on our research and knowledge of the art of decorating confectionery.
1. AAXA KP-101-01 Micro Projector
Last update on 2023-03-31 / Affiliate links / Images from Amazon Product Advertising API.
At 6.4 ounces (181.4 grams) the AAXA KP-101-01 Micro Projector is the perfect addition to any baker's toolkit. With a built-in battery, it can keep its charge for up to 80 minutes, which is just enough time to trace the base design on several cookies or a cake.
It has a great focus, so your picture will be clear enough to see an image's details on your work surface.
Its LED light has a 15,000-hour lamp life, so this tiny unit will last you years to come, even if you use it daily.
However, this unit only supports wired connections
2. KODAK Luma 150 Pocket Projector
Sale
Last update on 2023-03-31 / Affiliate links / Images from Amazon Product Advertising API.
This sleek projector features a focus wheel that allows you to manually calibrate the image in a matter of seconds, making it the perfect choice for projector newbies.
The KODAK Lume 150 Pocket Projector only weighs about one pound (453 grams) and can keep its charge for 2.5 hours.
The best thing about this unit is that it supports AirPlay and Miracast, so you can use it completely wirelessly without so much as a charging cable attached to it!
It also supports 4K, so you can use it to watch high-resolution movies or play games once you're finished decorating!
3. AKASO Mini Projector
Sale
Last update on 2023-03-31 / Affiliate links / Images from Amazon Product Advertising API.
This teeny projector is about the same size as an iPhone, weighing about 7.36 ounces (208 grams), which makes it the smallest unit on this list.
It has a seamless design and can wirelessly connect to your smartphone, tablet, or laptop. However, it also supports a wired connection.
The AKASO Mini Projector is extremely easy to use and keeps its charge for two hours.
It even comes with a remote, so you don't have to worry about knocking it off the mount every time you try to change its settings.
It has a Full HD picture resolution, which is more than clear enough for amateur and professional cake decorators alike!
2 Alternative Solutions
There are several other ways you can decorate cakes or cookies without using a projector.
Is a new projector a little out of your budget right now? Would you rather just stick to the tech you already own?
Have no fear! There are several apps out there that will make decorating sweets a breeze.
Let's learn about them!
1. Flowly: Cookie Decorating App
Flowly is a completely free app specifically made for piping text onto cookies. Here, you can select a font and then type anything you want to put onto a sweet.
The great thing about Flowly that stands out from other cookie decorating apps is that they have several free fonts, so you don't need to find a font online, then upload it on the app. Instead, you can create your design all in one place.
If you'd like to trace a picture, you can upload it onto the app. Then, you can trace the image by looking at your cookie through your device's camera.
To learn more about Flowly, what it is, and how it works, watch the video below.
2. Camera Lucida
Camera Lucida is very similar to Flowly in the sense that you can use it instead of a projector to trace words and pictures onto cookies.
You must pay a one-time fee for it, but it has many more options that Flowly. You can change an image's color and manipulate it to match your canvas's shape.
The newest version of Camera Lucida also lines up your half-finished drawing to the stencil in the app. This means you don't have to spend time ensuring both images are perfectly lined up.
Watch the video below demonstrating how Camera Lucida works.
CAMERA LUCIDA APP FOR COOKIE DECORATING, NO PROJECTOR NEEDED | VERY CHERRY CAKES
Note: Whenever tracing images onto cookies or cakes, please take care to only use food-safe markers, like Bakerpan Food Coloring Markers.
Last update on 2023-03-31 / Affiliate links / Images from Amazon Product Advertising API.
Wrapping Things Up
Cake decorating projectors are an easy (and fun!) way to decorate cookies, cakes, and more!
They're usually pretty inexpensive and display an image onto any surface for you to trace. You can connect them to your phone, laptop, or tablet, and many of them even support wireless connectivity.
But, if you're not ready to splurge on a mini projector, you can use your phone or tablet instead with the Flowly or Camera Lucida apps.
Remember to only use food-safe markers on your food and don't worry if you make mistakes. You can always wait for the icing to mostly dry, scrape it off with a palette knife, and try again.
What's your experience using a cake decorating projector? What are your favorite ways to decorate cakes and cookies?
Let us know in the comments below! (And save us a slice!)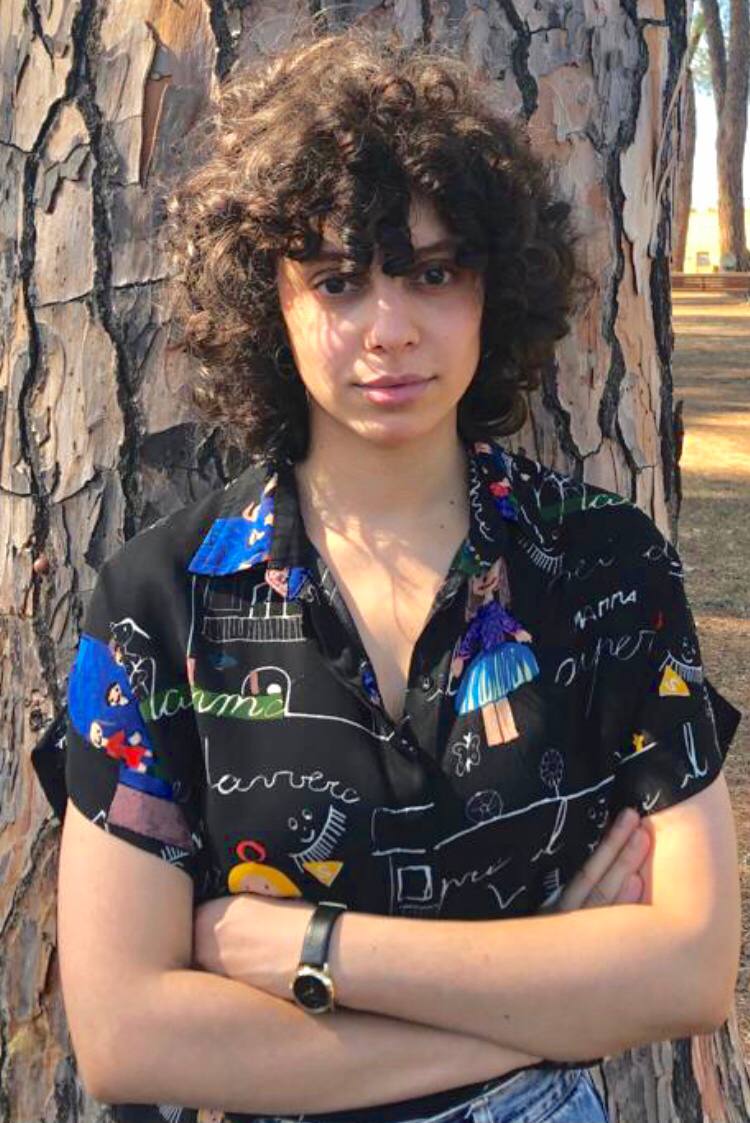 Yesenia Achlim is a technical copywriter and editor with a focus on AV equipment. She aims to break down complicated topics and make technology accessible, no matter your technical expertise. When she's not teaching you how to replace a projector lamp, you can find her reading and baking.