Are you getting headaches when you tune in to watch your favorite show? Do you suffer from eye strain and have to spend a few hours a week in a dark room to give your eyes a rest?
You know that staring at your TV all day is bad for your eyes, and sunglasses can protect your eyes from harmful rays. So, will sunglasses provide any protection from your TV's blue light?
Can you wear sunglasses while watching TV? If not, what kind of glasses should you wear for watching TV?
Keep reading to find out!
Can You Wear Sunglasses While Watching TV?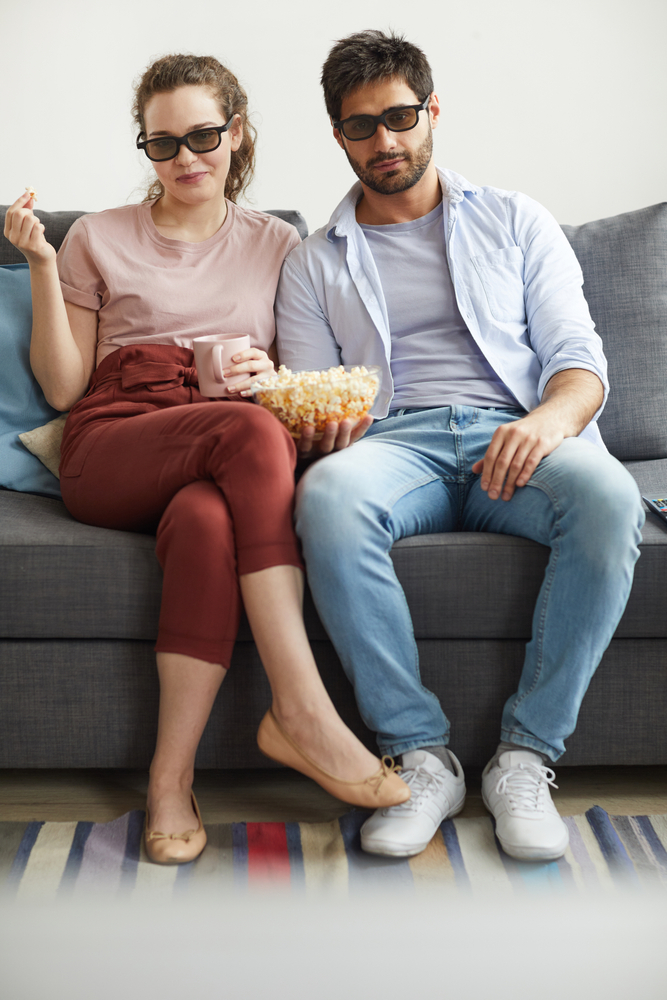 Yes, you can wear sunglasses while watching TV, though it's not recommended.
Certain sunglasses will provide blue light protection. For instance, you'll find that sunglasses tinted yellow or dark brown are more likely to boast blue light protection.
If the sunglasses do not specifically state that they block blue light, they only protect against UV rays, which filter through the lens differently.
However, just because some sunglasses block blue light doesn't mean they're a good option for watching TV.
The sunglasses' yellow tint will dim your TV's image and change the coloring, giving every scene a gold hue.
You may also find it more difficult to see the image's minute details, especially in dark scenes.
What Are Sunglasses Best For?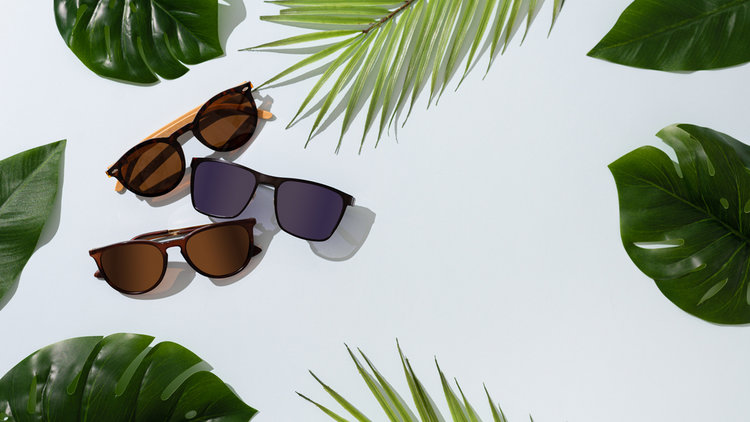 Sunglasses are best for protecting your eyes from UV rays.
The sun's UV rays can damage your eye's retina, lens, and cornea. Constant exposure to harsh sunlight can lead to the development of sunburns on your eye, cataracts, or, in extreme cases, a growth in the corner of your eye. Ouch!
Sunglasses also help protect your skin from the sun, especially the thin, delicate layer of skin on your eyelid. Not only will this decrease your likelihood of skin cancer, but it will also keep your skin looking smooth and youthful for longer.
In the most extreme cases, you could develop eye cancer, which could make you blind and have your eye removed.
Did we mention sunglasses also look cool? You can protect your eyes from vision-threatening diseases and walk around in style!
What Glasses Should I Wear for Watching TV?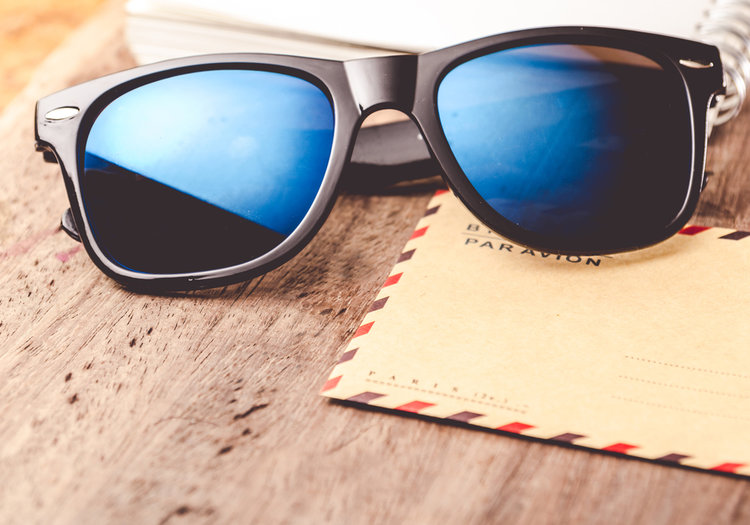 You should wear blue light glasses while watching TV.
It's important to protect your eyes while watching TV. Blue light sunglasses will make it difficult to see the TV's image, leading you to squint and further damage your eyesight.
So, the solution is to wear blue light glasses. These glasses look like the run-of-the-mill pair of spectacles but are specifically crafted to protect your eyes from artificial light, like the blue light emitted by your TV, laptop, and phone.
This, in turn, will prevent you from developing eye strain and headaches.
What Should I Look For in Blue Light Glasses?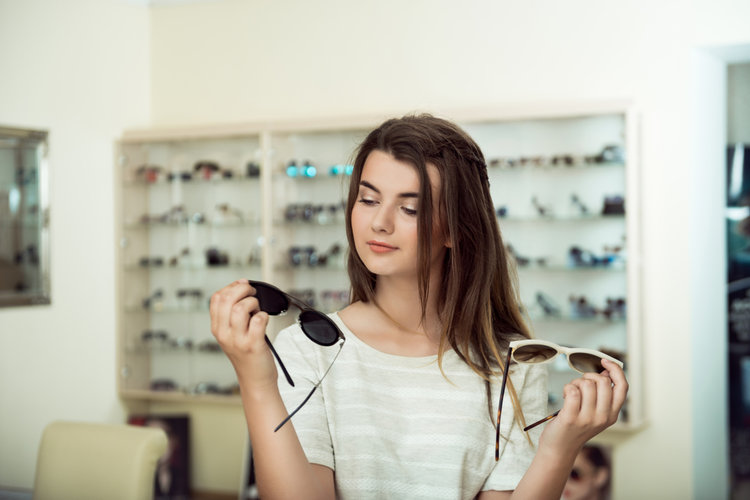 There are a few things you should look for when shopping for blue light glasses.
Not all blue light glasses are the same. As blue light glasses rise in popularity, more companies are beginning to release their version.
Searching "blue light glasses" on Amazon will reveal hundreds of options, making it difficult to sift through and find a pair that is both effective and comfortable.
Let's go over what you should keep an eye out for when buying your next pair of blue light glasses.
How Much Blue Light Do They Filter?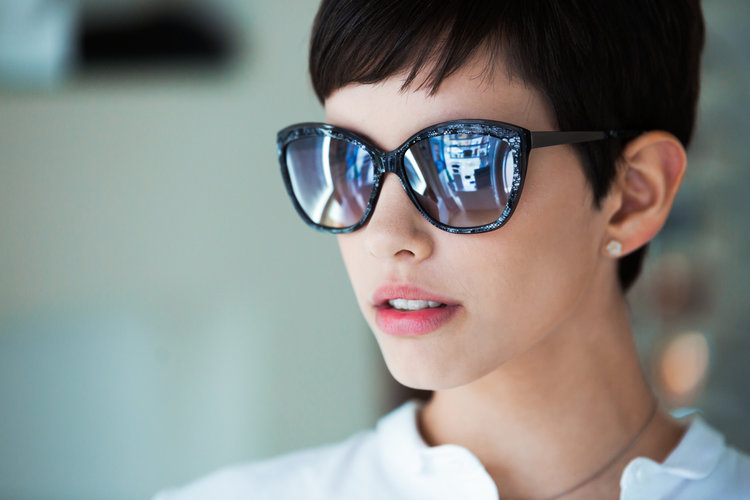 The amount of blue light glasses filter determines their effectiveness.
You'll find that some blue light glasses filter between 60 to 90-percent of blue light, though these aren't necessarily the best option for watching TV. These glasses tend to be tinted yellow or orange, which can be very distracting while watching TV.
Instead, opt for a pair that filters 30% of blue light. The lenses will be clear, so the TV's image will look the same with or without the glasses.
However, if you're constantly struggling from severe eye strain, it may be a good idea to ask your eye doctor what level of blue light filtering they recommend.
Do You Need Prescription Lenses?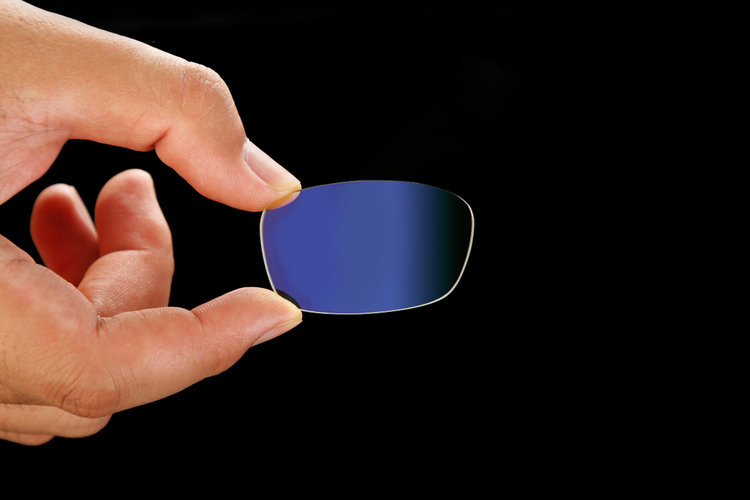 Few things will damage your eyes more than constantly squinting through life. If you need prescription lenses, you must ensure you buy prescription blue light glasses.
You will only cause more damage to your eyes if you're straining to read the text on TV or see the characters' facial expressions.
Consider wearing contacts if prescription blue light glasses are too expensive or difficult to get.
Your eye strain could result from poor eyesight, so make an appointment with the eye doctor if you're living your life in 240p instead of 4K.
Do They Fit Your Face?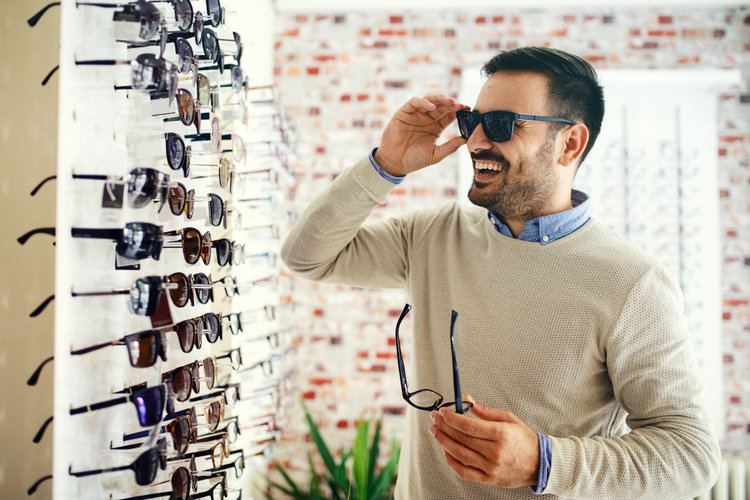 It's important to ensure your glasses properly fit your face. ​​
The frames digging into your ears and nose can create painful, red creases and give you headaches.
Additionally, the top of the frames blocking your vision, even slightly, will leave you with eye strain and in need of an Advil.
This is why buying blue light glasses online can be difficult, especially if you're a big-headed individual since you cannot try them on to see if they fit you.
Our Blue Light Glasses Recommendations
We have carefully selected two recommendations for the best blue light glasses, to protect your eyes without tinting the screen yellow.
SYB Blue Light Blocking Glasses for Women & Men
Last update on 2023-09-15 / Affiliate links / Images from Amazon Product Advertising API.
The SYB Blue Light Blocking Glasses for Women and Men block 35% of blue light. Their simple, unisex design makes them a great option for anyone wanting to try out blue light glasses for the first time.
They're also designed for all-day use, so you don't need to worry about taking them off every time you step away from your computer.
PROSPEK Blue Light Blocking Reading Glasses
Last update on 2023-09-15 / Affiliate links / Images from Amazon Product Advertising API.
These stylish Prospek Blue Light Blocking Reading Glasses block up to 50% of blue light without distorting color.
They come in different styles and, if you need reading glasses, have different magnification options, from 0.0 to 3.0!
At only 53 millimeters thick, the lens is slim enough to get the job done without appearing bulky.
Wrapping Things Up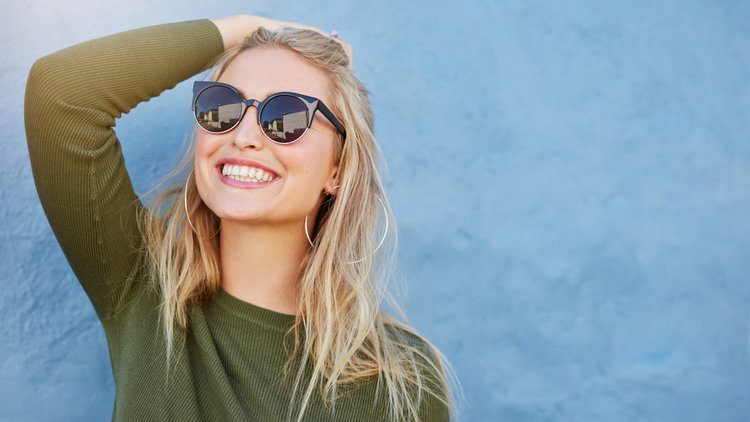 Although some sunglasses can block blue light, they're not the best option.
Sunglasses are great at shading your eyes and eyelids from the sun, but it's better to only wear them outside.
If you want to see your TV's bright picture and full-color range, try investing in a pair of blue light-blocking glasses. They'll protect your eyes without tinting your world yellow.
Have you ever worn sunglasses while watching TV? What's your experience wearing blue light-blocking glasses?
Let us know in the comments below!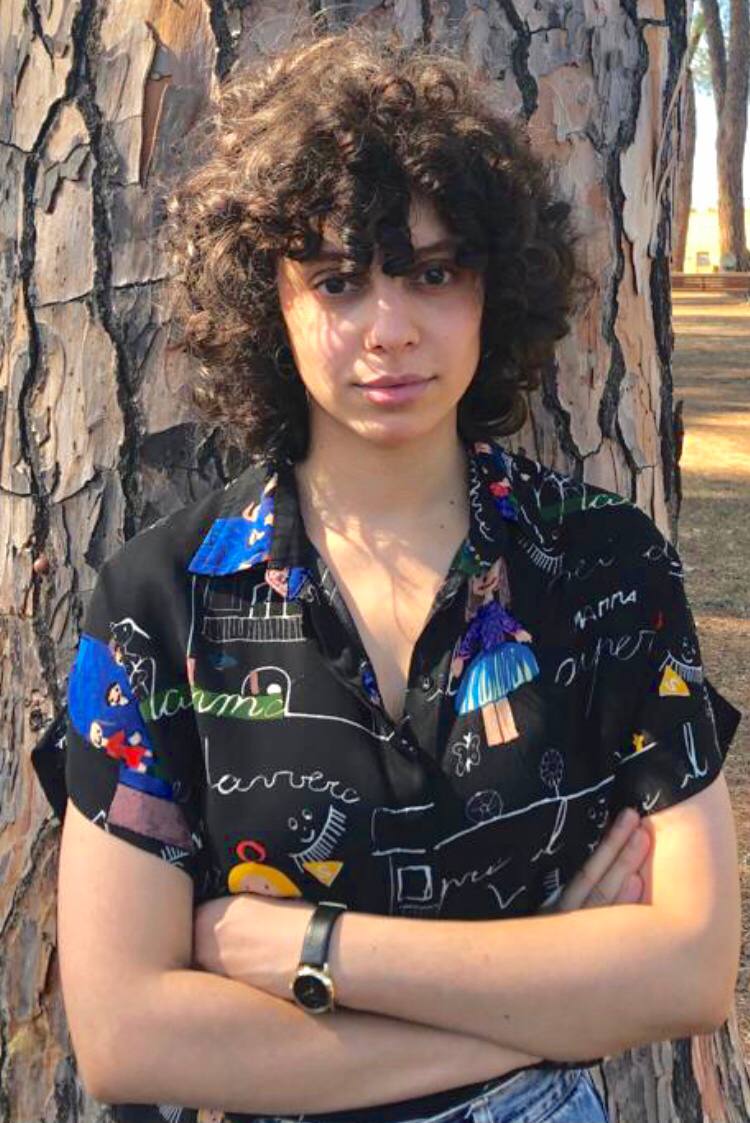 Yesenia Achlim is a technical copywriter and editor with a focus on AV equipment. She aims to break down complicated topics and make technology accessible, no matter your technical expertise. When she's not teaching you how to replace a projector lamp, you can find her reading and baking.