When it comes to immersive gaming experiences, few have achieved what the Oculus Rift S offers. The successor to the original Oculus Rift, the Oculus Rift S brings high-end VR experiences more accessible to the masses by taking advantage of good industrial design, upgraded features, and the latest VR technology.
Thanks to the Oculus Rift S, stepping into another virtual reality world is as simple as putting on a comfortable headset, bringing with it valuable tools not just from a player perspective but also from a developer's.
But, in terms of accessibility, can you use the Oculus Rift S without a DisplayPort?
Unfortunately, the answer is no, and the only compatible connections are either mini-DisplayPort or the standard DisplayPort cables. Sure, you can find plenty of HDMI-to-DisplayPort adapters in the market, but HDMIs, unfortunately, can't match the data rate that DisplayPort needs. So, the solution is to either acquire a DisplayPort (or mini-DP) cable or install a DisplayPort-enabled GPU.
If you wish to learn more about the Oculus Rift S, DisplayPort adapters, and everything else in between, then this article will go over everything you need to know.
Why Does Oculus Rift Use DisplayPort and not HDMI?
If you originally came from the Oculus Rift, then you might be wondering why the Oculus Rift S abandoned that and instead went with DisplayPort.
The answer, of course, is simple.
Compared to HDMI, DisplayPort offers faster processing, higher refresh rates, and the highest resolution support currently available.
As VR games tend to be more demanding compared to regular video games, using an interface that's designed for gaming is the logical way to go.
HDMI may be the standard for audio and video, but DisplayPort simply beats it in terms of gaming requirements.
Can You Use Oculus Rift S Without DisplayPort?
Unfortunately, you can't use an Oculus Rift S without a DisplayPort on your video card or laptop.
As mentioned above, using an Oculus Rift S also requires a DisplayPort socket on your GPU. The headset itself even comes with a Mini DisplayPort adapter.
This means that if your current GPU doesn't support DisplayPort, the Oculus Rift S wouldn't work at all. If you have a Thunderbolt port, there's most likely an adapter you can use, but it also needs to be wired to a VR capable video card.
Luckily, there's a simple workaround with this if you really want to use the Oculus Rift S.
First, the easiest option is to upgrade your GPU to a model that uses DisplayPort. Plenty of modern models now support DisplayPort, so this shouldn't be an issue.
Note, however, that this may cost you, as modern GPUs that are stronger tend to be pricier.
If you don't want to upgrade your GPU, then your next (and only other) solution is to exchange your Oculus Rift S with another VR headset. For this, we recommend changing to the Oculus Quest and using OculusLink.
Recently, Oculus has introduced a new feature called that lets your Oculus Quest headset act as an OculusLink using a USB cable that is compatible with it.
This means that compared to the Oculus Rift S, the OculusLink offers more compatibility with gaming laptops today.
But, if you want to stick with the Oculus Rift S, then a DisplayPort-ready GPU is your only option.
Does Oculus Rift S Work with HDMI?
Unfortunately, no.
The original Oculus Rift did use HDMI ports, but the newer Oculus Rift S instead went with DisplayPort. This is because it offers the faster processing power that VR games and programs often need.
If your PC uses a modern GPU, this shouldn't be an issue, as these models tend to have a ready DisplayPort socket. The same goes for any VR-ready laptop model, although it's important to note that plenty of laptops aren't VR-ready.
Unfortunately, if your PC's GPU only has an HDMI port, then you're out of luck.
Sure, there are plenty of HDMI-to-DisplayPort adapters on the market, but doing so wouldn't work. This is because there are currently no known adapters that will support the 1400p 80Hz signal that's coming from the VR headset.
But with how fast technology evolves, that can change in the future. At the moment, however, there is no known solution other than to install a GPU with a DisplayPort or buy another VR headset altogether.
Aside from this, the only other supported connection is via a Mini DisplayPort connected to a GPU using the same port.
So if you only have an HDMI port, then you can only use the original Oculus Rift.
Are There Other Options You Can Use?
According to a previous blog post, connecting your Oculus Rift S to USB-C might work. However, there are a couple of conditions that can affect the outcome.
You need to either use a connection that supports "DisplayPort Alt Mode" or use a Thunderbolt 3 port that's directly connected to your GPU. You can check the latter by opening the NVIDIA control panel and navigating to the "Configure Surround, PhysX" tab.
Note that DisplayPort Alt Mode uses the letters DP as an indicator, while Thunderbolt 3 uses a lightning bolt symbol.
Simply plug the adapter into your VR Headset before connecting it to your graphics card.
However, depending on your GPU, this is still not guaranteed.
If you do want to try this option, then the Cable Matters USB-C to DisplayPort 1.4 cable is a great option. Available in multiple lengths, this cable can support up to 8K resolution at 60Hz, and is quite affordable.
Final Thoughts
With Oculus Rift S (and other VR headsets) out on the market, it won't be long before more and more developers take advantage of the technology to bring more immersive experiences right into our homes.
The catch, however, is that if you decided to use the Oculus Rift S, you would also need a VR-ready GPU that uses DisplayPort. Otherwise, you're both out of luck and in for a headache.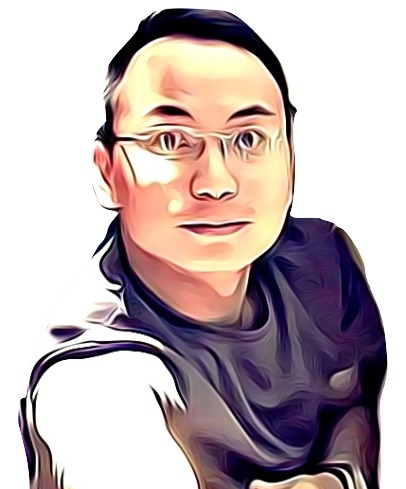 Vance is a dad, former software engineer, and tech lover. Knowing how a computer works becomes handy when he builds Pointer Clicker. His quest is to make tech more accessible for non-techie users. When not working with his team, you can find him caring for his son and gaming.