The most common way to watch Disney Plus on your TV is by streaming it from another device. It can be done with Apple TV, Amazon Fire TV stick, or even by using Chromecast.
But what if you don't have a streaming device or you just prefer the good old HDMI connection?
We're glad you asked because HDMI cables can be used to watch Disney Plus. It's just not the most common method.
How do you do that? That's for us to explain in a bit.
And if you've ever encountered problems with using HDMI to watch Disney Plus, keep on reading, because we'll talk about that too.
Does HDMI Work With Disney Plus?
Yes, an HDMI connection can work with Disney Plus.
However, there are a few things to keep in mind.
HDCP Compliance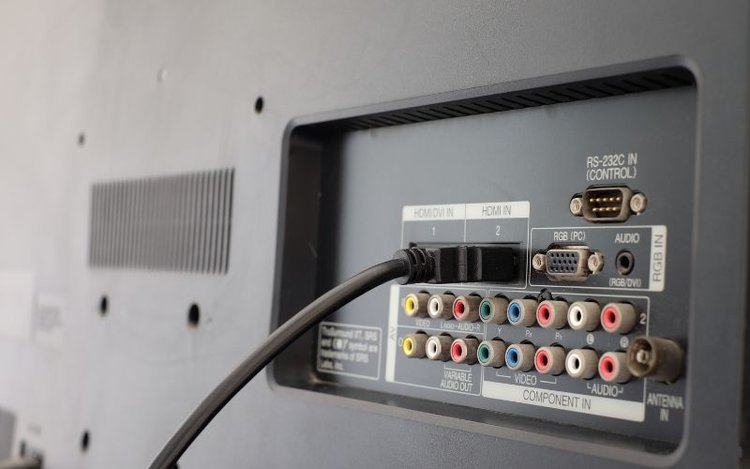 First, your HDMI cable should be HDCP-compliant. HDCP or high-bandwidth digital content protection is a feature that ensures that you're not copying copyrighted content.
This happens when you connect a cable (in this case, HDMI), to a source and a TV. During this connection, the two devices send signals verifying that they are HDCP-compliant.
Some people call it a "handshake".
When that handshake is made, you can now connect your computer to your TV to stream Disney Plus. Warner Bros., HBO, etc. Most film companies will require this handshake to be made before you watch any of their shows.
To prevent HDCP issues, you have to make sure that all your devices are HDCP-compliant. This includes your TV, cable, and laptop.
HDCP 2.2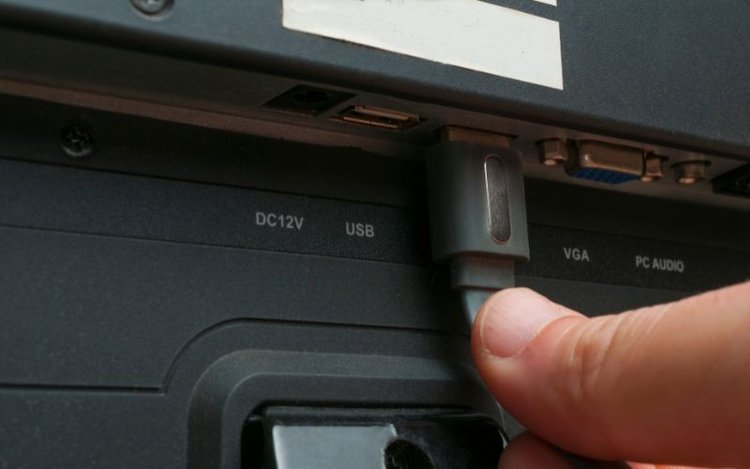 There are several versions of the HDCP, but if you want to watch Disney Plus on a 4K TV, then you should be concerned about HDCP 2.2.
HDCP 2.2 is specifically designed to connect a source that has 4K-supported content to a TV of the same resolution.
If you don't have a 4K TV, you can use any other version of the HDCP to watch Disney Plus. But if you want a better viewing experience and you already have a 4K TV, we recommend using HDCP 2.2.
In summary, to be able to watch Disney Plus via HDMI, ensure that all your devices are HDCP-compliant.
How Do I Watch Disney Plus with HDMI?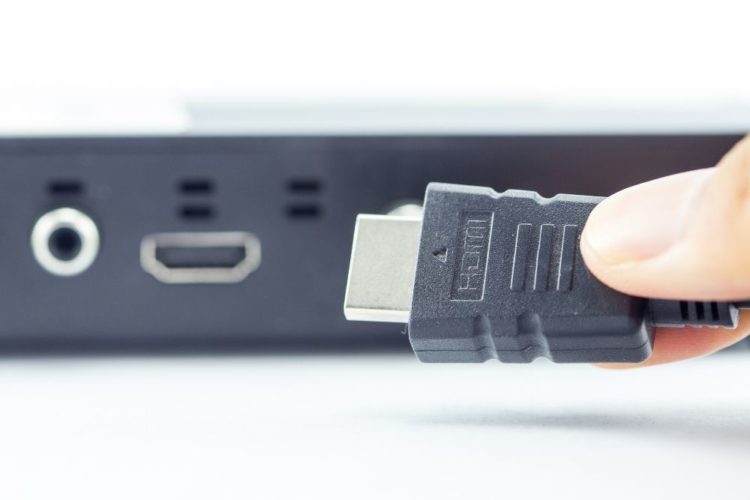 To be able to watch Disney Plus, all you need is a high-quality HDMI cable and an available HDMI input port on your TV.
Assuming that all your devices are HDCP-compliant, this method should work smoothly.
First, connect one end of the HDMI cable to your computer.
Second, connect the other end of the cable to your TV's HDMI input port. Some TVs will have only one HDMI input port, so if this is the case for you, remove the other cable occupying the port.
You can also use an HDMI switch that will allow you to connect several HDMI cables to your TV.
Sometimes, your TV will automatically read your computer and will start to display what's been seen on the (it/computer?)
If this doesn't happen, you need to go to your TV's input sources and choose the source from the HDMI port that you connected the HDMI cable to.
Wait a few seconds and it will mirror your computer's display.
The same process applies to iOS products except that you need to use a lightning to HDMI adapter to connect your Apple device to your TV.
Apple Lightning To Digital AV (HDMI) Adapter Test On 11 Streaming Apps NETFLIX, HULU, Disney+ HBOMax
Why Can't I Play Disney Plus on HDMI?
There are instances when the method above won't work. We've identified two common reasons why you can't play Disney Plus on HDMI.
HDCP Non-Compliance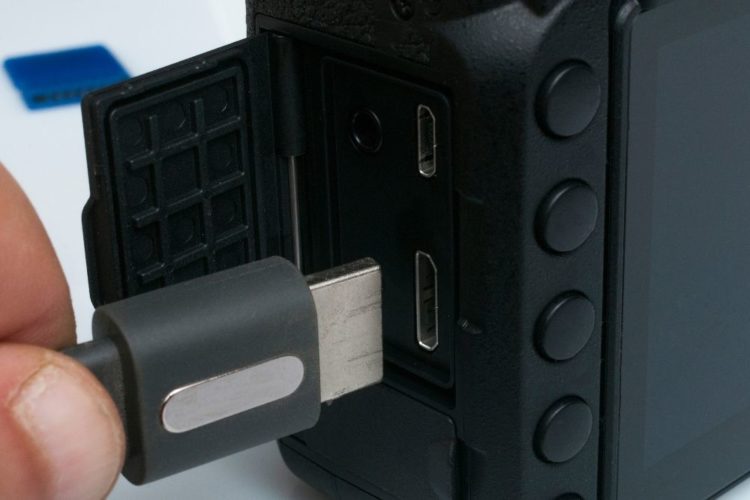 When one of your devices isn't HDCP-compliant, it is unlikely for Disney Plus to play.
You'll know that it's an HDCP-related issue when a message like this appears on the screen:
"Disney+ has detected an HDCP issue that is preventing your content from playing."
When this happens, the first thing you should do is try refreshing the site on your computer. Pick the same show that you chose a while ago and see if the error will reappear.
If the error appears again, try loading a different show. If it still shows the same HDCP error message, then a reset might help.
This is called power cycling.
Power cycling is a troubleshooting step where you turn off all the connections and devices connected to your Disney Plus account.
Here is how you do it.
First, exit the Disney Plus site and restart your computer. Turn off and unplug your TV and router as well.
Wait for a minute before plugging in all devices and turning them on. After, open the Disney Plus site on your computer and choose the HDMI connection as the source for your TV.
This should be able to let you watch shows on Disney Plus.
If these solutions didn't work, then maybe your HDMI cable isn't HDCP-compliant. Let's talk about it in the next section.
Faulty HDMI Cable or Port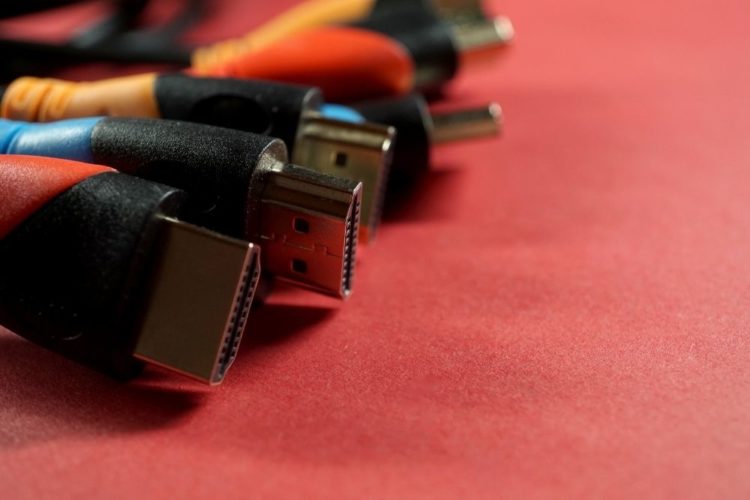 Faulty HDMI cables and ports will affect how your TV reads Disney Plus. In most cases, shows will not play if one or both of these accessories are damaged.
A faulty HDMI cable can either be damaged or a non-HDCP-compliant cable.
The easiest solution for both is to replace your old HDMI cable with a new HDMI cable . While you're at it, pick a model that is HDCP-compliant.
This should solve the issue right away.
On the other hand, if it's a damaged HDMI port, we suggest double-checking it first. To do this, use another computer and connect the same HDMI cable to the TV.
If it works, you can assume that the HDMI port is broken or defective. You can also have it tested at a service center near you.
Once you prove that it's because of a damaged port, we suggest having it fixed because the whole process of fixing an HDMI port can be long and technical-requiring.
Conclusion
In a nutshell, you can use an HDMI cable to watch Disney Plus if a streaming site or device is not available to you.
When using an HDMI cable, though, it's best to ensure that the cable is HDCP-compliant so that you will not have any problem connecting your computer to the TV.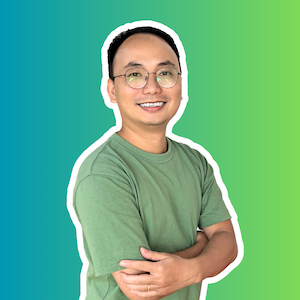 Vance is a dad, former software engineer, and tech lover. Knowing how a computer works becomes handy when he builds Pointer Clicker. His quest is to make tech more accessible for non-techie users. When not working with his team, you can find him caring for his son and gaming.