Apple TV 4K is the prime home entertainment solution today.
From gaming to streaming movies, Apple TV 4K offers boundless opportunities to enjoy your favorite digital content.
While there's no arguing the convenience and versatility of the Apple TV, you may be wondering if all its features are available offline.
You'll be glad to know that Apple TV 4K works without Wi-Fi, although this comes with certain limitations when using Apple TV offline.
Apple TV works without Wi-Fi when accessing downloaded movies, TV shows, and games. Apple 4K TV can also connect via peer-to-peer AirPlay with any Apple devices iOS 8 or above, or a MacBook with OS X Yosemite v10.10 or later.
Does Apple TV 4K Need Wi-Fi?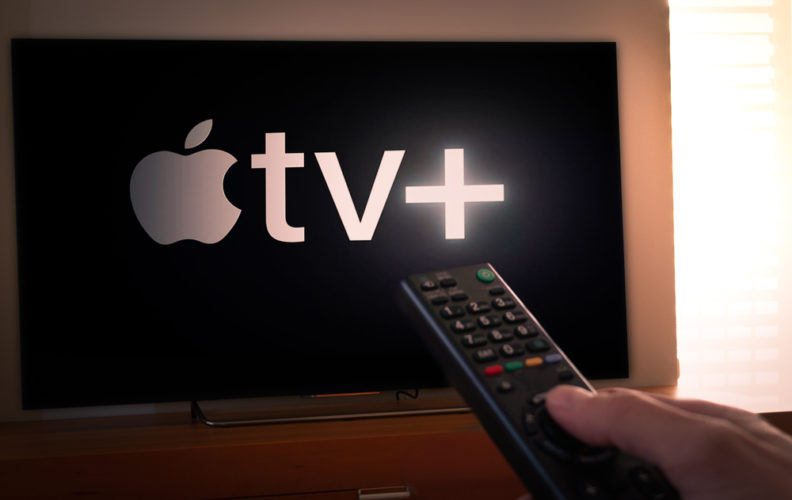 There's no definite "yes" or "no" answer to this question. But here's what we can tell you, it depends on the context.
Apple TV 4K needs to connect to Wi-Fi at some point for the device to be functional. However, the Apple TV does offer a wide selection of features that allow offline access to previously downloaded content, including apps, games, music, and movies.
Thanks to these awesome hosts of features that are available without an internet connection, buying an Apple TV is a worthy investment.
Limitations to Apple TV 4K Without Wi-Fi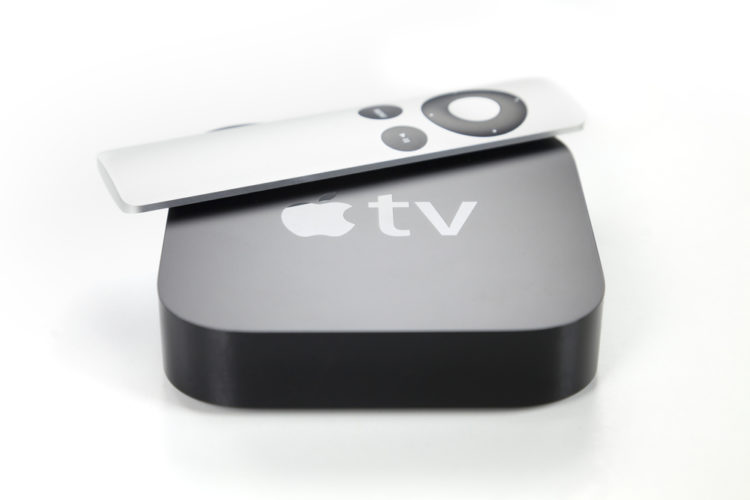 There are some limitations to using the Apple 4K TV without Wi-Fi.
Firstly, you can't live stream movies and shows from streaming services like Youtube, Netflix, Amazon Prime, and Hulu without Wi-Fi. You'll need to download any videos in order to watch them offline.
As expected, you won't be able to browse the internet on your Apple TV if you're not connected to a Wi-Fi network.
Without Wi-Fi, you also won't be able to access the Apple store and download the apps you want.
Can I Use My Apple TV Without Wi-Fi?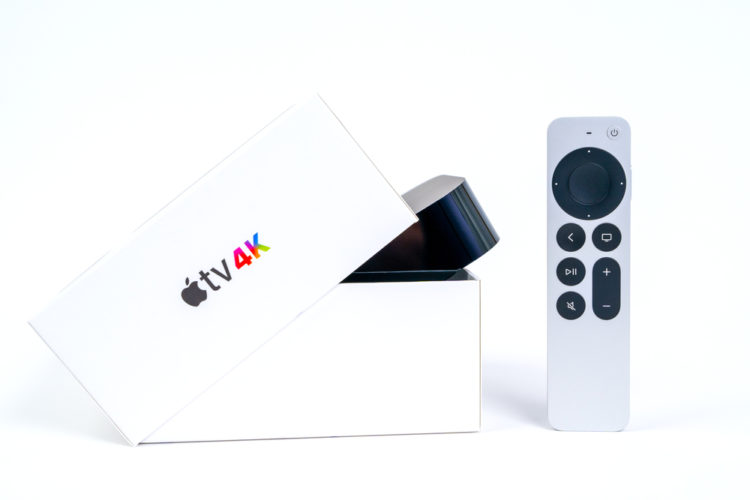 Even though there are limitations to what you can do on your Apple TV without Wi-Fi, you can enjoy your favorite movies and apps on your home entertainment device with enough planning.
These features make the Apple TV a versatile home entertainment system if you live in an area with unreliable internet:
Play Downloaded Games and Apps
Most apps run locally on Apple TV 4K, so if you want to play games on your Apple TV without Wi-Fi, you can do so if you download the app while connected to the internet.
Here's how to download games and apps on your Apple TV:
Search for the gaming app you want to download. If you want to browse more apps, click the Discover icon.
Once the game appears, click on the icon –– you'll find the app description and the price. If the app is free, click "Get," otherwise, you'll need to click "Buy."
You will be asked to provide your Apple ID and password to complete the transaction.
However, if the game you want to play has many different levels, the later stages may not be available if you're not connected to the internet.
Play Downloaded Shows and Movies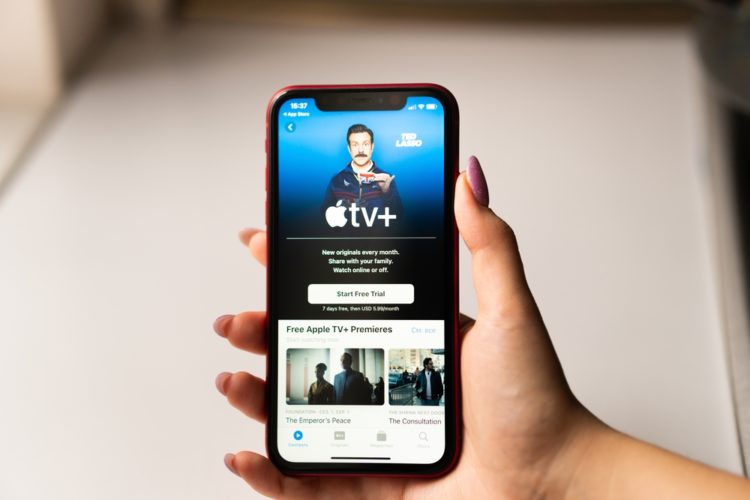 On your iPhone , Mac , iPad, or iPod Touch, you can use the Apple TV app to download select shows and movies you'd like to watch offline. In this way, you can continue watching even if you don't have access to stable Wi-Fi.
Here's how to download content for your Apple TV 4K:
Launch the Apple TV app on your iPhone, iPad, iPod Touch, or Mac.
Search for the show that you would like to watch.
Click on the download button to save the downloaded show to your library.
Once your content has been downloaded, you'll be able to access it in the Library section of your Apple TV.
You should also know that you can download from major streaming services on your Apple TV's App Store using your iOS device or Mac, including Netflix, Amazon Prime Video, Disney+, and Hulu.
To watch from streaming services offline, you'll need to use AirPlay.
Of course, you'll need to pay a fee to subscribe to the streaming service and download content.
Sign into the streaming service using your email and password, from there, download the content you'd like to watch offline.
Netflix, Ultra HD, Dolby Vision, and HDR are available on the 5th and 6th generation Apple TV 4K.
Peer-to-Peer Airplay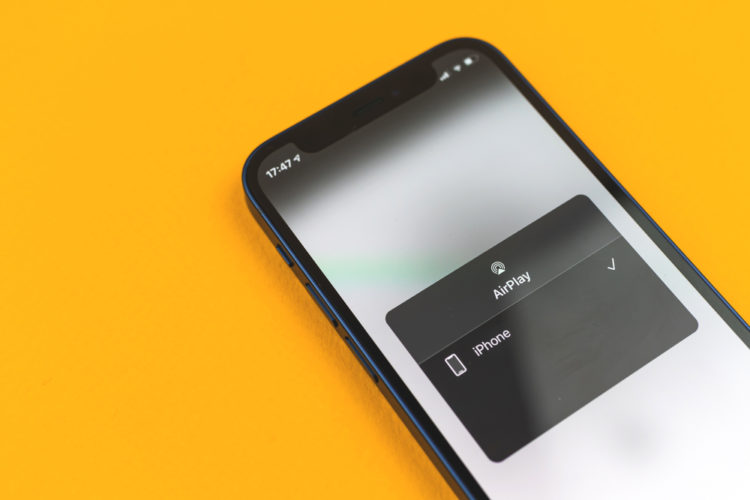 Instead of streaming content over a Wi-Fi network, you can connect your Apple TV to another iOS device via Bluetooth.
Remember that Apple TVs 4th Generation and higher support AirPlay. They also need to run on tvOS 7.0 or later. If you're not sure about your Apple TV model, check the sticker on the bottom of your Apple TV device. You can also navigate to Settings > General > About, to find the model number.
As for the paired device, the latest versions of iOS are compatible with Peer-to-Peer AirPlay:
iOS 8 or later
Mac 2012 or later with OS X Yosemite v10.10 or later
Here's how to set up AirPlay on your Apple TV:
Forget the existing Wi-Fi networks on your Apple TV 4K
Forget the existing Wi-Fi networks on your paired Apple device
Switch on the Bluetooth and Wi-Fi of both devices, even though you're not connected to a network.
Restart both devices. AirPlay should now work on the Apple TV and paired Apple Device.
To connect the Apple TV to your device using Airplay, here's what you should do:
For iOS devices, click the AirPlay icon on the Control Center.
For Macbooks, click the AirPlay icon and choose your Apple TV.
Conclusion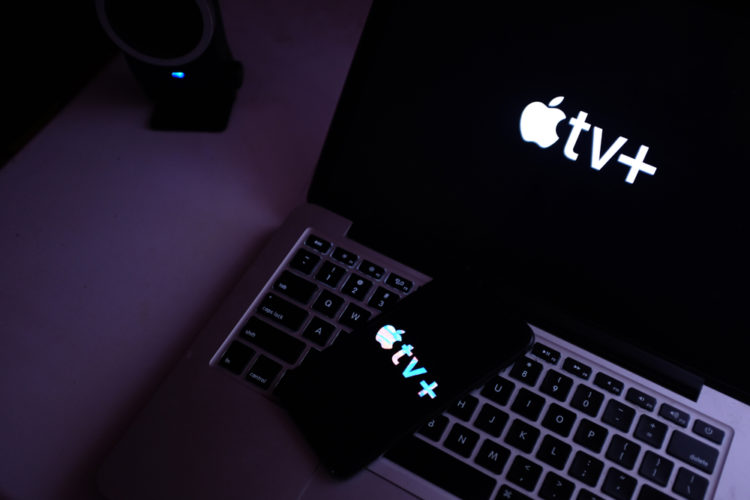 With enough planning, you can download all the movies, shows, games, and apps you want to access online while still connected to the internet. Once they're saved on your Apple TV 4K or paired Apple device, you can access this content anytime and anywhere.
You can use peer-to-peer AirPlay to stream downloaded content from the Apple TV app or streaming service on a paired Apple device.
While it's not possible to live stream movies and videos, or download apps from the Apple store, there is a long list of features that make the Apple TV 4K a worthwhile investment even without using Wi-Fi.