Most modern digital devices have HDMI connectors; your projectors, game consoles, and TVs are no exceptions.
Microsoft's Xbox game consoles have been a favorite for many gamers over the years. These consoles are connected to display devices via HDMI.
HDMI is the best connector for high-quality digital signals. It is easy to set up because it transmits both video and audio signals on the same cable.
Do you want an adequate HDMI cable for your Xbox setup? You're in the right place.
This article explains the best cables for different Xbox consoles. It also recommends 3 well-reviewed HDMI cables for your Xbox.
Types of HDMI Cables
Many people think all HDMI cables are the same. However, this is not the case as HDMI cables come in different standards.
Newer cable standards come with features that older ones did not support.
The standard of an HDMI cable is determined by its speed rating (Gbps), refresh rate, and its supported image resolution.
The refresh rate describes the number of times the cable transmits an image in one second. Higher refresh rates create a more ideal video or game quality.
According to the HDMI Forum, below are the four groups of HDMI cables:
1. Standard HDMI Cables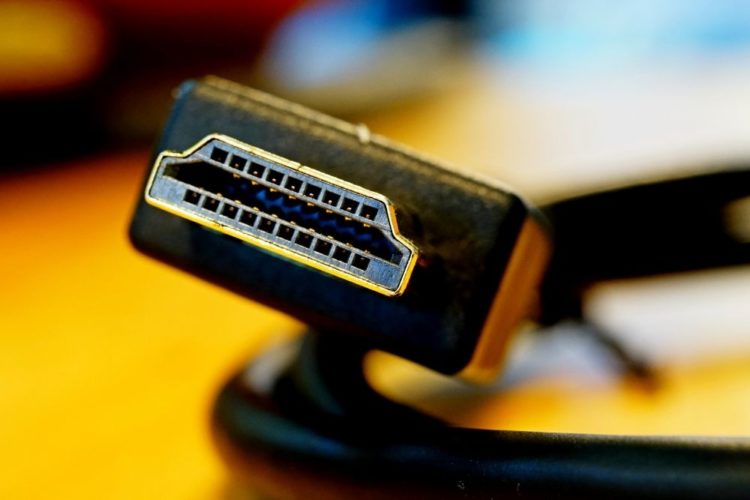 These are the earliest HDMI cable designs, but they are still available in stores. They are compatible with most HDMI devices but only support up to HDMI 1.3 functions.
Standard HDMI cables have a speed rating of 4.95Gbps and a 30Hz refresh rate. Their maximum transfer resolutions are 720p and 1080i.
2. High-speed HDMI Cables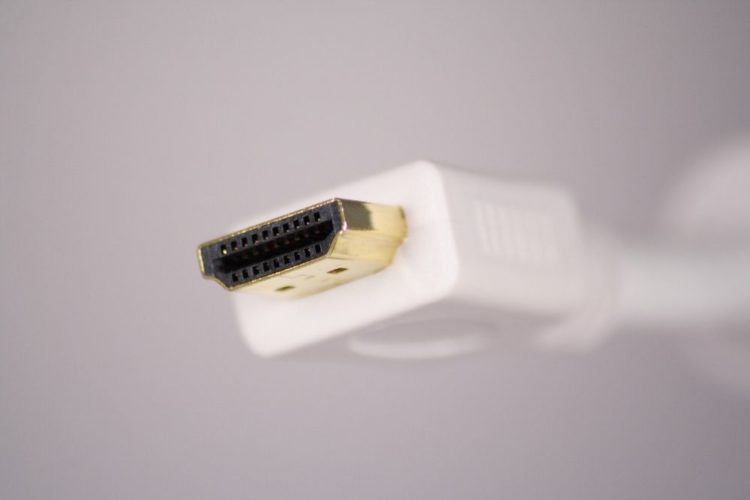 This is perhaps the most common HDMI standard available now. High-speed cables are good for streaming colorful movies and 3D videos; they support HDMI 1.4b.
High-speed HDMI cables have a 10.2Gbps bandwidth up to 1080p (at 60Hz) and 4K (at 30Hz) image resolutions.
3. Premium High-speed HDMI Cables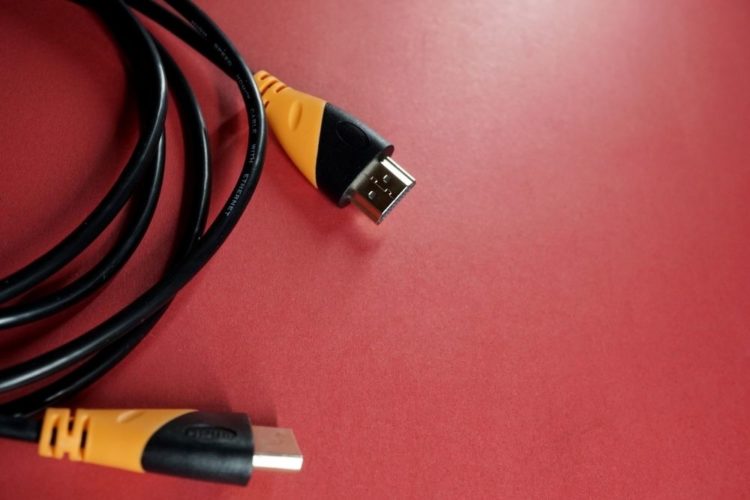 The cables under this category are recommended for 4K gaming. They support the HDMI 2.0 version and its functions, including the 3D display and HDMI ARC.
Premium High-speed cables are rated 18Gps for speed and can support up to 8K image resolution. For 4K resolutions, their refresh rate is 60Hz.
4. Ultra High-speed HDMI Cables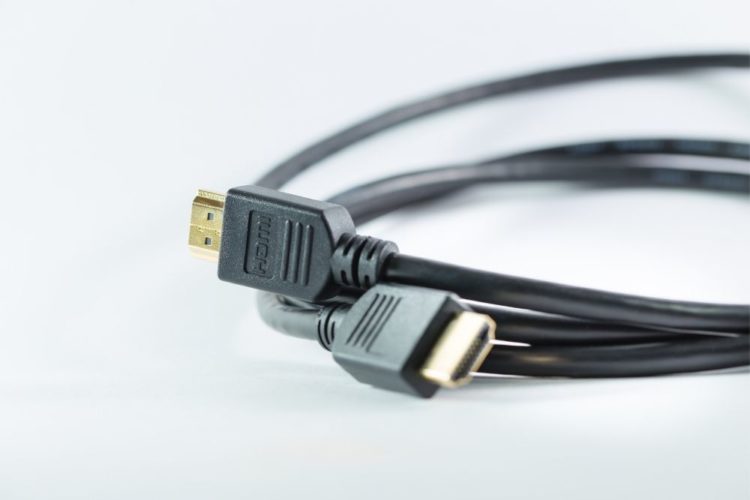 These cables are most suitable for HDMI 2.1 devices. They are designed to support HDR (High Dynamic Range), ARC, eARC, and other features of next-generation gaming.
The speed rating of Ultra High-speed cables is 48Gbps and they support up to 10K image resolutions. They display 4K at a refresh rate of 120Hz.
Can You Use Any HDMI Cable for Xbox?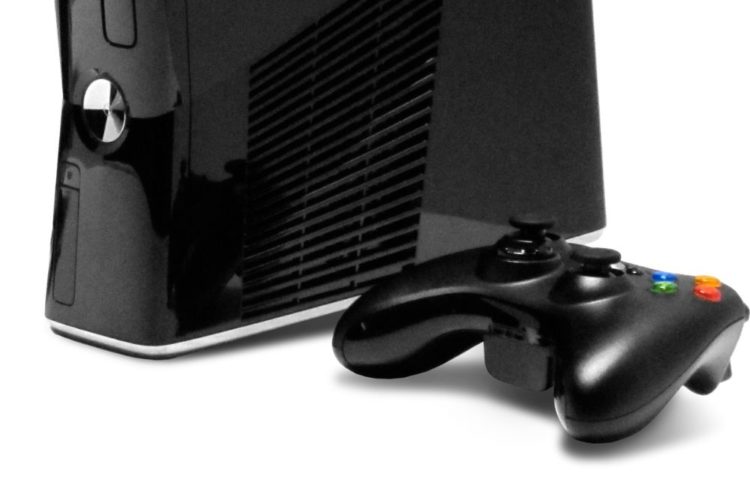 The short answer to this is yes; any good HDMI cable would work for your Xbox. However, we must consider the details.
Do you want a cable that just works, or do you want one that works well?
If you use a cable whose standard is lower than the HDMI version of your Xbox, you'll miss out on important functions, and your gaming experience may not be smooth.
Xboxes and other gaming consoles require high-speed data transfer. We recommend using an HDMI cable that can support your gaming resolution at up to a 60Hz refresh rate.
Since 2001, there have been 5 Xbox consoles released, and they have different HDMI versions. The model of your Xbox will determine the HDMI cable for you.
We'll consider each one below.
1. The original Xbox
This is the very first console that was released in 2001. It comes with an AV port that requires a special AV adapter cable .
2. Xbox 360
Released in 2005, the first two versions of this console did not have an HDMI connector.
Subsequent versions of the Xbox 360 (Pro, Elite, Arcade, and S) came with HDMI 1.2. If you own any of these consoles, you need a High-speed HDMI cable.
It can support the console's 720p or 1080p resolutions at 120Hz and 60Hz, respectively.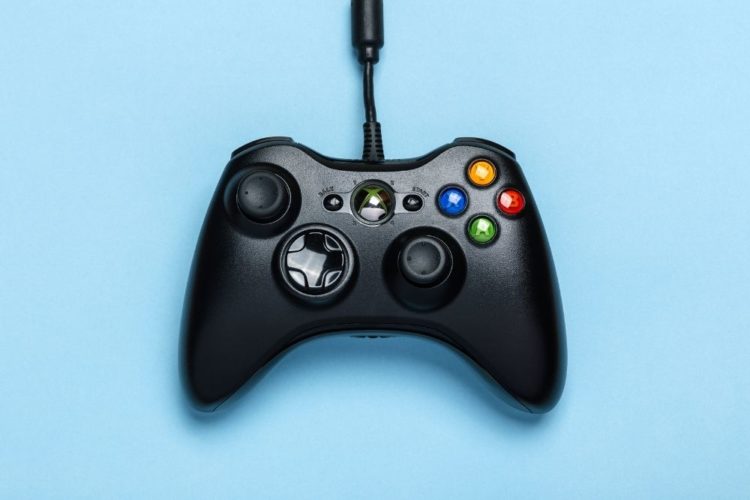 3. Xbox One
These gaming consoles come with the HDMI 1.4 version—except for Xbox One X and Xbox One S, which have HDMI 2.0. They are all capable of HD and 4K gaming.
If you own one, we recommend a Premium High-speed HDMI cable. The cables support 4K gaming at 60Hz and allow access to other features of HDMI 1.4 and HDMI 2.0.
4. Xbox Series X and Xbox Series S
In 2020, Microsoft released these two consoles with HDMI 2.1. We recommend Ultra High-speed HDMI cables for these consoles.
These cables allow you to enjoy 4K gaming at a 120Hz refresh rate and other features of HDMI 2.1. If you're on a budget, you can settle for a Premium High-speed cable and get 4K at 60Hz.
Features to Consider Before Buying Your HDMI Cable
Have you decided on the best HDMI cable standard for your Xbox? Great! However, apart from speed and device HDMI version, there are a few other factors to be considered.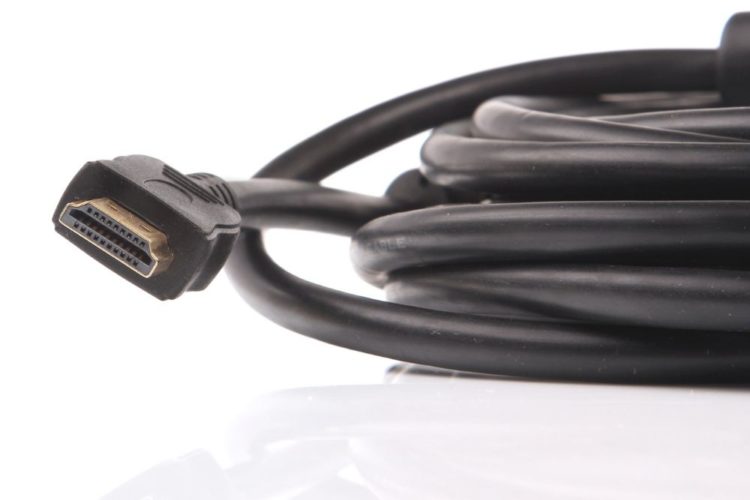 1. Length
It is best to buy a short HDMI cable. Long cables may weaken the connection between devices.
Consider your connection distance and select a cable of suitable length—try to avoid using cables longer than 25ft.
2. Method of Installation
This is especially important for gamers who use projectors. A projector may be mounted in locations that require cables to be installed within the walls.
Standard cables cannot protect against construction materials or fire hazards. Cables rated CL2 or CL3 are best for this purpose; they have fire-resistant jackets which protect against voltage spikes.
We recommend the Toptrend 12ft CL3 Rated High-Speed HDMI 2.0 Cable.
Toptrend 4K HDMI Cable 12ft, CL3 Rated 18Gpbs High Speed HDMI 2.0 Cable Supports 1080p, 3D, 2160p, 4K 60Hz UHD, HDR, 30AWG HDMI Cord, Compatible with...
Excellent Material: Toptrend Silver series 12ft HDMI Cable are produced by heavy duty gold plated...
4K HDMI Cable: HDMI to HDMI Cable supports 4K video @ 60Hz, 2K, 1080P, 48 bit/px HDR color depth, 32...
Full Compatibility: Backwards compatibility with all HDMI versions including HDMI 1.3/ 1.4/ 2.0/...
Last update on 2023-03-21 / Affiliate links / Images from Amazon Product Advertising API.
3 Recommended HDMI Cables for Xbox
Xbox consoles should be used with High-speed HDMI cables. The Premium and Ultra High-speed cables are the standards of choice.
This section contains a review of our three recommended HDMI cables for your Xbox. They include:
iVANKY High-speed HDMI 2.0 Cable
AmazonBasics Premium-Certified HDMI Cable
Belkin Ultra HD High-Speed HDMI 2.1 Cable
1. iVANKY High-speed HDMI 2.0 Cable
Sale
Last update on 2023-03-21 / Affiliate links / Images from Amazon Product Advertising API.
The iVanky High-speed HDMI cable is a braided cable designed for premium high-speed connections.
The cable supports the HDMI 2.0b version at a speed of 18Gbps. It supports ARC, deep color, 3D surround sound, and other features that improve gaming quality.
iVanky High-speed HDMI cable is a great option for gamers who own an Xbox One or an Xbox 360. It is compatible with projectors, TVs, computers, and other HDMI-enabled devices.
This cable has an aluminum shell and a braided nylon jacket—qualities that help it withstand pulling and bending.
What we like about it:
It comes in different lengths (6.6ft, 3.3ft, 10ft, etc.), so you can choose the one that suits you best.
It has gold-plated connectors that are corrosion-resistant and prevent signal interference.
It is highly durable.
The iVanky cable is relatively inexpensive.
What we don't like:
It does not possess premium standard certification.
2. AmazonBasics Premium-Certified HDMI Cable
Amazon Basics Premium-Certified Braided HDMI Cable (18Gpbs, 4K/60Hz) - 10 Feet
IN THE BOX: (1) 10 foot premium-certified HDMI cable (A male to A male); supports Ethernet, 3D, 4K...
DYNAMIC USABILITY: Connects Blu-ray players, Fire TV, Apple TV, PS4, Xbox One, Xbox 360, Roku,...
CONNECT MULTIPLE DEVICES: Allows for sharing an Internet connection with multiple devices—no need...
Last update on 2023-03-21 / Affiliate links / Images from Amazon Product Advertising API.
This is another premium High-speed HDMI cable with remarkable performance. It is designed to display high-resolution movies and games at 18Gbps.
The AmazonBasics Premium High-speed HDMI cable supports HDMI 2.0. It is compatible with Xbox One, Xbox 360, and other HDMI devices.
The cable supports Ethernet, 3D videos, and ARC functions. It also transmits 4K video signals at 60Hz.
Due to its braided nylon design, this AmazonBasics HDMI cable is very flexible and can withstand bending.
What we like about it:
It comes in 3ft, 6ft, 10ft, and 15ft lengths.
The AmazonBasics HDMI cable is Premium High-speed certified.
It is durable.
It is very affordable.
3. Belkin Ultra HD High-Speed HDMI 2.1 Cable
Last update on 2023-03-21 / Affiliate links / Images from Amazon Product Advertising API.
This HDMI cable supports up to HDMI 2.1 and is designed for high-speed gaming and streaming at up to 48Gbps.
This cable is great for Xbox Series S. It is also compatible with 4K TVs, projectors, and other HDMI-enabled devices.
The Belkin Ultra High-speed cable supports 4K gaming—a refresh rate of 120Hz—and other HDMI 2.1 functions.
Its design includes a 2-layer shielding constructed to minimize interference and increase its durability.
What we like about it:
It is available in both braided and standard versions.
This HDMI cable is available in 6.6ft, 0.7ft, and 3.3ft lengths.
It is Dolby Vision compatible.
It guarantees a fast and highly reliable connection.
It is Forum certified for Ultra High-speed.
Note: You can purchase a cable whose standard is higher than your device's HDMI version. All the high-speed cables are backward compatible, which means that they support the functions of older standards.
Conclusion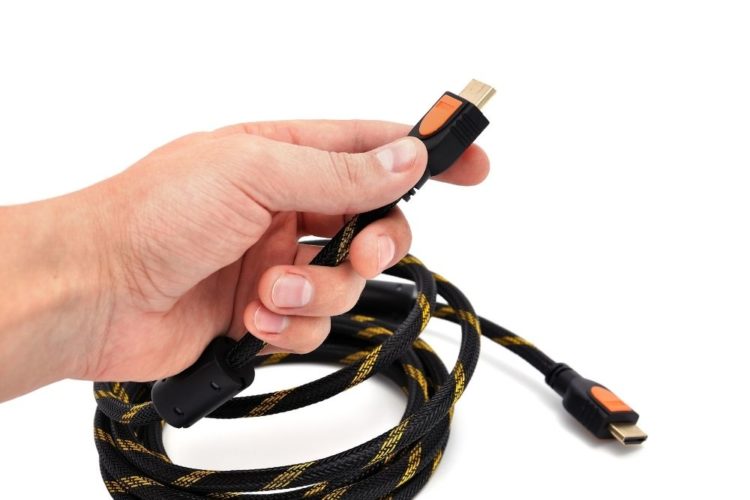 Any HDMI cable can work for your Xbox. However, it is best to figure out which type works best for your Xbox and use it.
It is better to purchase an HDMI cable whose standard is higher than the HDMI version of your Xbox. In this case, you will not miss out on any available HDMI functions.
You can also use the same HDMI cable when you acquire a device with a higher HDMI version.
Are you playing your Xbox on a projector? Find out how to connect your Xbox to your projector.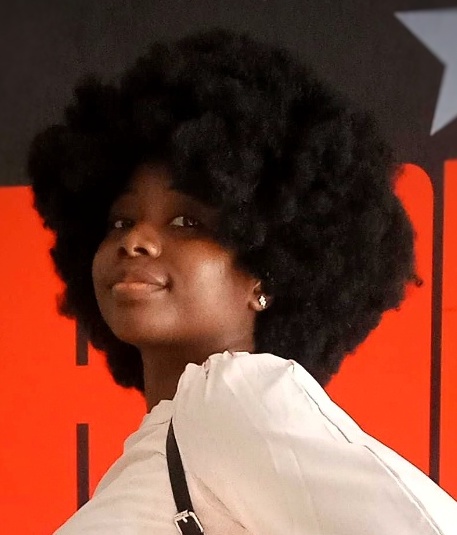 Gabriella 'Diogo is a content writer with a vested interest in tech hardware and equipment. She shares her knowledge and processes in an easy-to-grasp, lighthearted style. When she's not testing or researching device performance, you'll find her writing short stories or rewatching episodes of her favorite sitcoms.