A Sky Q box is a compact but powerful device that allows you to watch television, catch up on your favorite shows, and play anything you want on Netflix and other third-party media platforms. If you live in the United Kingdom, the Sky Q box is an easy and simple way to get the most out of your viewing experience.
But we aren't here to talk about the Sky Q box. We're far more interested in the HDMI cables that plug into the Sky Q box. Usually, the Sky Q box comes with an HDMI cable, but if you purchased it secondhand or misplaced the cable, you'll need to figure out the right kind of replacement cable to get.
What cables are compatible with the device? Can you get away with using any old HDMI cable you have lying around? Keep reading to find out!
Can I Use Any HDMI Cables For My Sky Q Box?
Sky Q plays in HD. It gives you a crisp image and (provided your connection is suitable) provides you with a seamless viewing experience. Your HDMI cable needs to keep up with this high-resolution streaming.
Older HDMI cables are not designed to handle 4K video. They might lag and become pixelated or fuzzy. What's the point of spending all that time and money installing a Sky Q box if the quality is going to be ruined by an old HDMI cable?
Sky Q boxes work well with HDMI 2.0 or higher cables. Nowadays, that's the standard HDMI cable available. You just need to have a relatively new cable; it should be HDMI 2.0.
You would technically be able to use an older HDMI cable, but the difference in quality would be noticeable and probably not very enjoyable.
It's also worth pointing out that you can only use standard-size HDMI cables. Micro or mini cables will not fit. This shouldn't be a problem as most HDMI cables are standard-sized.
How Do I Know if My HDMI Cable is Compatible?
You aren't going to damage your monitor or Sky Q box by plugging in an older HDMI cable. If you aren't sure if your cable is compatible, just plug it in and give it a try!
If you don't like that idea, or want a more concrete method, the type should be labeled somewhere on the cable. Look at the tiny plastic tag wrapped around it or see if it's printed near the connector.
Remember you want it to say 2.0 or higher. Anything lower won't be able to process 4K video well. Sky Q boxes play at 50 frames a second, that's pretty quick, and your HDMI cable will need to be able to handle that.
Let's talk about HDMI cable length. We know the kind of cable you need, but it's easy to get wrapped up in those details and forget that the cable might need to be quite long.
Look at your television set up and how closely you can hook your SKY Q box to it. It's always worth spending a few extra dollars and getting a longer HDMI cable than having it delivered only to realize it's a foot short.
We like to keep a small basket behind the television to put any access cable into that we don't need. That way, if something comes up where we require a super long HDMI cable, we already have one and don't need to order another cable.
What HDMI Port Should I Use for My Sky Q Box?
The HDMI port on your television needs to be able to handle the Sky Q box resolution. So, the 20-year-old television in the guest room will not work for this!
Your HDMI port should be capable of HDCP2.2. This is the most recent copy protection connection, so the television will need to be newer.
Some televisions' ports may be compatible, and some may only have one port that will work. The best way to figure out which of your ports is capable of HDCP2.2 is by looking in their manual. You can also Google it.
Your television will also need to be compatible with the HDR that Sky uses. If it is, you may need to ensure that the HDMI port is configured for HDR. This can be done by going into the settings and changing the HDMI input from 'Standard Format' to 'Enhanced Format'.
This may sound a little technical, but it's all necessary to get the best quality out of your Sky Q box, so take the time to do it!
Recommended Products
Need a good HDMI cable for your Sky Q box? We've got you covered!
High Speed 18Gbps HDMI 2.0 Cable
Sale
Last update on 2023-05-29 / Affiliate links / Images from Amazon Product Advertising API.
This cable is 6.6 feet long and capable of sending 4K video from one device to another. It's also an ethernet cable which means it can transmit broadband signals, too. That may be useful in some instances. This cable has fantastic reviews and will get the job done.
Highwings Ultra High Speed HDMI Braided Cord
Sale
Last update on 2023-05-29 / Affiliate links / Images from Amazon Product Advertising API.
Want to take your HDMI game up a notch? This ultra high-speed HDMI cord is compatible with 8k video and is 6.6 feet long. You'll be able to rely on this cable to transmit high-quality video and audio for years to come. This is also a great cable if you love playing high-resolution video games–it will be like you're right there in the game!
To Wrap Things Up
You will need an HDMI 2.0 or newer cable to enjoy your Sky Q box. This is relatively easy to get your hands on, so be sure to check out the recommended products above!
We also recommended checking if you're plugging the cable into the right HDMI port in your television. Remember, you need it to be capable of HDCP2.2, which is the newest copy protection technology.
Do you have a Sky Q box? How was your experience hooking it up to your television with an HDMI cable? Let us know in the comments below!
Good luck!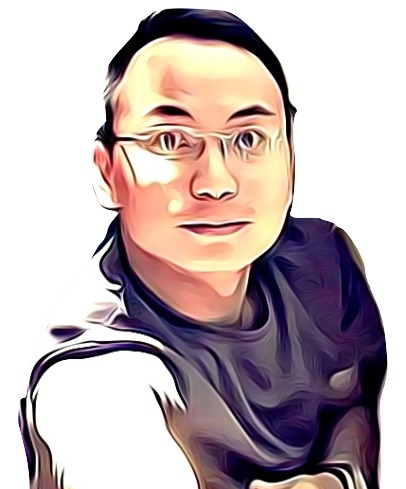 Vance is a dad, former software engineer, and tech lover. Knowing how a computer works becomes handy when he builds Pointer Clicker. His quest is to make tech more accessible for non-techie users. When not working with his team, you can find him caring for his son and gaming.