With most of us relying on streaming services to watch our favorite TV shows or the latest movies, you might wonder what would happen when the internet connection goes out.
Can you use a smart TV without an internet connection?
Yes, you can still use a smart TV in numerous ways even if you don't have internet.
Connecting to the internet and streaming content is not the only function of a smart TV. They won't suddenly become useless when the internet goes out.
Watch Local Channels
Smart TVs come with a digital tuner that you can use to search for local TV channels. Depending on your location, you might need to use a digital or aerial antenna to get channels.
Have a quick look over the instructions below. We will show you how to access your smart TV's auto-tune feature depending on its brand and model.
You need to either go to Menu or Settings. Then, find the Channels tab and select Auto Tuning or Channel Tuning to start your search for local channels. All channels found will be automatically saved.
To access these channels, you need to change the TV's input to Live TV (by pressing the Input button on your remote). All the saved local channels will now be available for viewing.
Watch Cable TV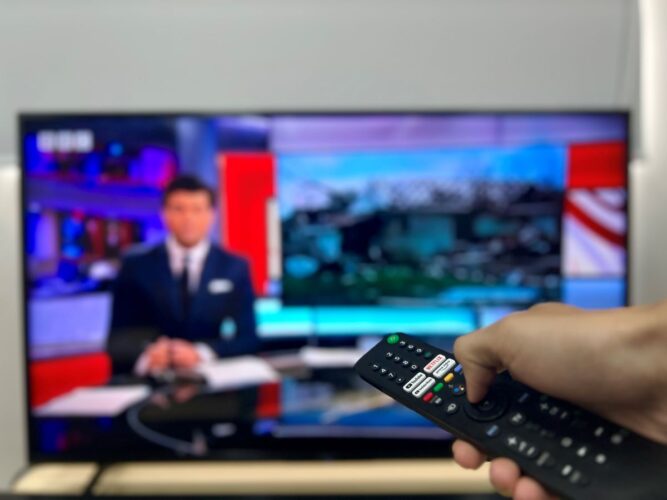 If you have cable TV and forgot about it, losing your internet connectivity is the best time to revisit this old service. Though you will not have access to the same content as you would if you were streaming shows, it beats watching static or not having anything to watch at all.
Hook Up Your Blu-Ray or DVD Player
If you have a collection of Blu-ray discs or DVDs, you can plug your old player into your smart TV so you can still watch some movies even when the internet is out.
To connect your media player, you need to plug one end of an HDMI cable into the HDMI OUT port of the player. Connect the other end to the HDMI IN port on your smart TV.
Once everything is connected and plugged in, you need to change the input. You can do this by clicking on the Input button on your remote and selecting HDMI 1, 2, or 3, depending on which HDMI port you plugged the player into.
Cast or Mirror Your Smartphone, Tablet (Wireless & Wired Methods)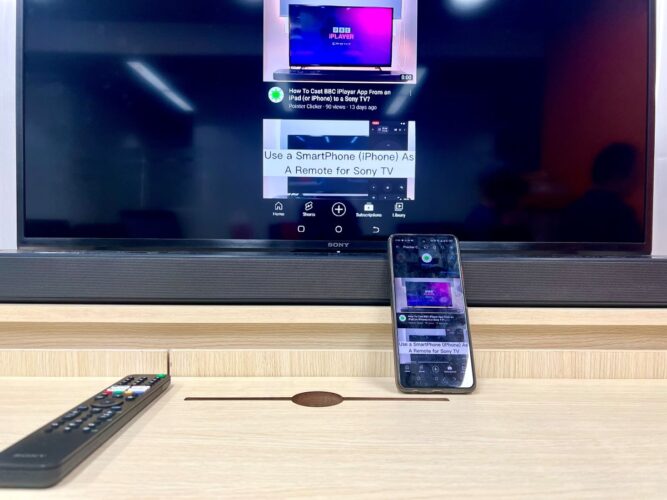 Access Google Home's Guest Mode (Wireless Method)
Note: This doesn't work with Chromecast with Google TV, and both your smartphone and TV must be connected to the same Wi-Fi network for the setup process.
Some smart TVs allow you to directly cast from your mobile device to the smart TV, while others require the use of a device like a Google Chromecast.
If you belong to the latter situation, Google has a feature called Guest Mode that allows users to cast media even without an internet connection.
The only caveat is that Guest Mode needs to be set up with an internet connection. If you are expecting an internet interruption, you should set up Guest Mode before that happens.
When using Guest Mode, you need to turn on your mobile device's Bluetooth function to connect to the Chromecast without an internet connection.
You can go to Google Support's article to learn how to set up and use Guest Mode.
Use an HDMI Adapter (Wired Methods)
We have an article, "Can You Screen Mirror Without Wi-Fi?" that explains how to use a USB-C/Lightning/MHL Micro USB to HDMI Adapter to mirror your smartphone/tablet onto the TV. The article provides clear instructions to guide you through the process.
Cast or Mirror Your Laptop Without Wi-Fi
You can read our other article, "Can You Screen Mirror Without Wi-Fi?", which will guide you on how to connect your laptop to a smart TV without Wi-Fi.
It provides you with step-by-step instructions for both wireless and wired solutions. Check it out to start enjoying your laptop content on the big screen!
Watch Movies on Netflix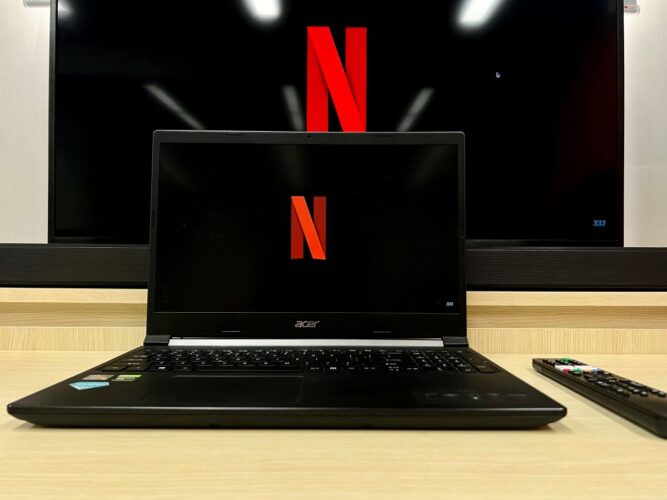 You can watch Netflix movies on a smart TV without the internet, but only if you've already downloaded them onto your compatible devices (your smartphone, laptop) before, and then cast them onto your smart TV (follow the above instructions).
Read the Netflix Help Center's article to learn how to download movies to watch them offline.
Or watch the video below instead.
How To | Download TV Shows & Movies | Netflix
Startup Your Game Console, Play Some Offline PC Games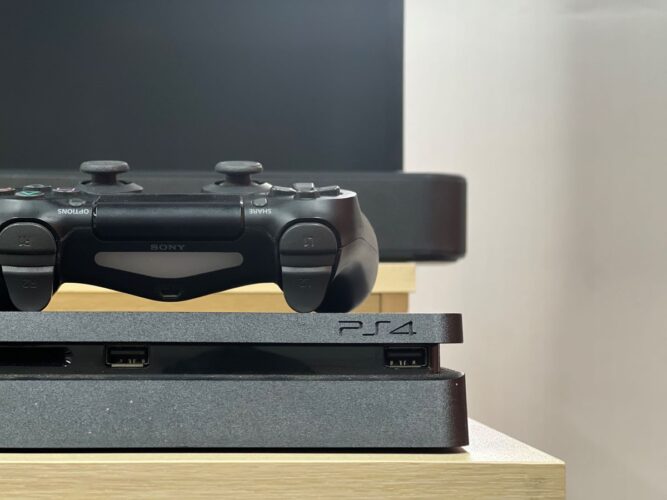 Most games these days rely on internet connectivity, but there are numerous famous games that you can enjoy offline like Resident Evil Village or Final Fantasy VII.
So if you're tired of looking for things you can watch on the TV, you can play games on your console instead or even plug your laptop into the TV (following the above instructions) and stream some offline games.
Who knows? You might just beat your old record or finally get past a level you've been stuck on for ages.
Plug In Your External Hard Disk or USB Flash Drive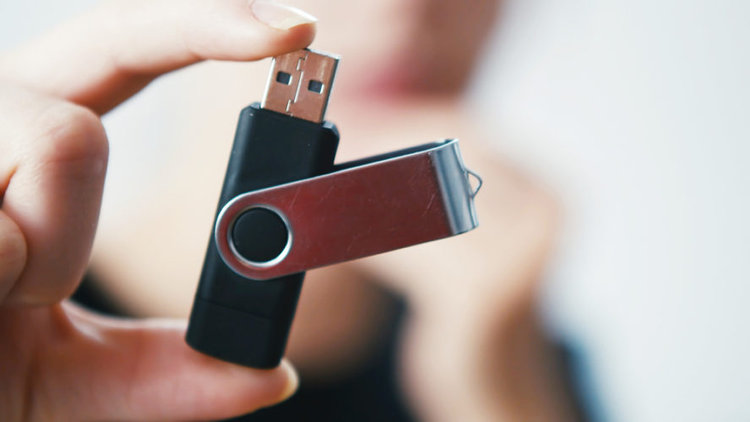 Another way movies and TV shows are stored is with the use of flash drives or external hard disk drives. To use your external storage device with a smart TV, you need to plug it into the USB port, which may be located at the back or sides of your TV.
Remember to check the USB format that your TV supports to see if it's compatible with your USB flash drive. Otherwise, you'll have to format your USB. Read our other article to learn How to Change a USB Format for Windows & Mac OS.
Once you've successfully connected them, a pop-up window will ask you if you want to access the files on the drive, and from there, you can select which media you want to play.
Wrapping Up
We rely on an internet connection for so many things these days, but losing this connection if you own a smart TV does not mean the end of the world.
Though you have access to more videos and movies via streaming services on your smart TV, you can still use it even without an internet connection.
Some solutions include watching local channels or cable TV. You can also plug in your game console or media player to revisit old movies and video games you haven't played in a while.
If you have downloaded some videos on your mobile device, or have access to the internet on your phone or tablet, you can cast or mirror them to your smart TV.
In conclusion, losing the internet connection on your smart TV doesn't render it unusable. There are still lots of ways to keep you entertained for hours.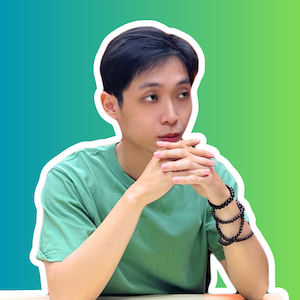 Duy Anh is a tech editor who has always had a keen interest in logical pursuits. During his free time, he typically works out while listening to philosophy podcasts and delving into profound contemplations. His aim is to thoroughly examine matters from multiple perspectives, maintaining a completely neutral mindset. These greatly contribute to his proficiency in technical tasks.
How was content created? This piece is created collaboratively, with tech editors generating ideas, conducting testing, and proofreading meticulously, while AI assists in fine-tuning.