Picture this: you've just bought a Fire TV Stick and you're ready to sit down and watch all of your favorite tv shows and movies. The popcorn is popped and the hot chocolate is hot, but as you go to plug it in, you encounter a problem — you don't have a free port to plug the Fire TV stick into!
Luckily, not all hope is lost (although you may want to set your refreshments to the side for a moment or two).
Many people first turn to an HDMI splitter to solve this dilemma, but the problem is that an HDMI splitter is better for displaying the same content on two screens, not providing an extra port to plug the Fire TV Stick into. An HDMI splitter is great for other issues, and we think you should have one on hand, especially if you have a projector you love displaying your content on.
However, using an HDMI switch will work better in this situation.
But before you rush to Amazon or your nearest appliance store, keep reading to learn more about HDMI splitters and which product will work best for your situation.
What is an HDMI Splitter?
Sale
Last update on 2023-05-31 / Affiliate links / Images from Amazon Product Advertising API.
An HDMI splitter is perfect for big movie nights where one television screen isn't going to cut it. It only accepts one output and then displays the content on two separate screens.
It's called a splitter because it 'splits' the content or duplicates it, making it accessible on multiple displays. They make the HDMI signal available to another device up to several hundred feet away, depending on the brand.
One thing to keep in mind is that an HDMI splitter will lower the quality of the 'duplicate'. The second television's resolution will appear significantly lower than that of the 'original' television. You should still be able to enjoy the second display's content, it is just that the images is not as crystal clear as the original screen.
Duplicating Content on 2 TVs
Duplicating content is an economical and practical option many people enjoy. Using an HDMI splitter to duplicate screens means that you only need to buy one Fire TV Stick and pay for one subscription.
Just make sure the actual stick is plugged into the TV where you want the resolution to be the best. Alternatively, if your favorite TV doesn't have enough ports available, you can always plug it into a different TV, just be prepared for the quality to be lower.
What is an HDMI Switch?
Sale
Last update on 2023-05-31 / Affiliate links / Images from Amazon Product Advertising API.
An HDMI switch is essentially like an extension cord with multiple outlets for your television. A single HDMI port can be used by several plug-ins with an HDMI switch. There are often around three inputs available on an HDMI switch and you should be able to hook-up as many add-ons as you like to your television with already existing HDMI ports.
HDMI switches are relatively affordable and simple, so locating one is simple. To use one, simply plug the HDMI cable into your television, then use the switch's ports like normal television HDMI ports.
Needing an Extra Port & Other Uses
In the modern age of television, having enough ports to plug all of your devices into the TV can be a challenge. You shouldn't compromise on your other devices to enjoy a Fire TV Stick.
We also like using an HDMI switch because it makes accessing the HDMI cables easier. Reaching behind a giant TV and feeling around for the right cord can be a hassle. Using an HDMI switch means that all of the cables are easy to access and manage so you won't accidentally end up pulling the wrong cord!
Recommended Products
Here are our favorite recommended products for your Fire TV Stick plug-in needs:
HDMI Splitters
HDMI Splitter 1 in 2 Out
Sale
Last update on 2023-05-31 / Affiliate links / Images from Amazon Product Advertising API.
This HDMI splitter will send the content to the other display at a resolution of 720p, which is enough to be able to enjoy a film, show, or game comfortably. It comes with a USB cord which should be plugged into the wall, and you will need to supply the adapter for this.
This HDMI Splitter has fantastic reviews. Over 15 thousand customers have rated this product an average of four out of five stars.
It works well with televisions, projectors, virtual reality sets, and computers — so get ready to play all your favorite shows on all your favorite devices!
4k HDMI Splitter-GANA
Sale
Last update on 2023-05-31 / Affiliate links / Images from Amazon Product Advertising API.
The GANA HDMI splitter specifically says it works great with Fire TV Sticks and projectors. It's got over 8 thousand reviews with an average of four and a half stars.
This HDMI splitter is modern, discreet, and does a great job sending the high resolution from one screen to the next.
HDMI Switch
HDMI Switch,GANA 3 Port
Sale
Last update on 2023-05-31 / Affiliate links / Images from Amazon Product Advertising API.
You're not going to find a better HDMI switch than the GANA one. It has an easy to use manual operation switch, is compact and simple to use, and has incredible reviews.
A whopping 34 thousand customers have reviewed this product and given it four and a half stars.
The only thing to keep in mind is that sometimes an HDMI source may not be able to provide the power required to run the switch, so at least two sources will need to be plugged in.
The GANA switch works with a variety of devices and has solved the port dilemma several TV users face.
In Conclusion
You can use an HDMI splitter on a Fire TV Stick, but this won't provide you with extra ports to plug HDMI sources in. Splitters are exclusively used to duplicate content, which is perfect if you're trying to have a movie night on a projector.
If you need more HDMI ports, you should purchase an HDMI switch instead.
Now that you know how to fix your movie-night dilemma, grab your popcorn and drink (hopefully it's still warm!), and enjoy your perfectly set up movie night!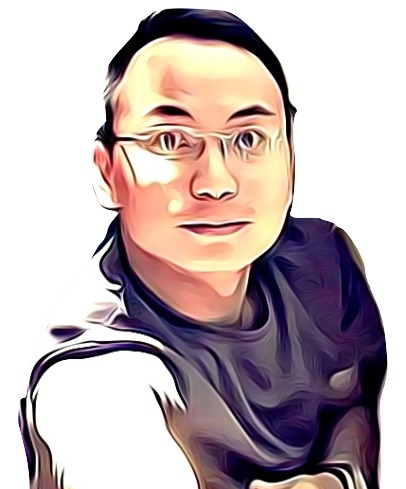 Vance is a dad, former software engineer, and tech lover. Knowing how a computer works becomes handy when he builds Pointer Clicker. His quest is to make tech more accessible for non-techie users. When not working with his team, you can find him caring for his son and gaming.