With the rate at which PC gaming is expanding, it's not surprising to see how fast PC-exclusive technologies have developed.
However, we don't think it's right that PC gamers should have all the fun! Can fans of console games take advantage of the ultra-fast and smooth quality offered by 4K monitors?
This article will discuss whether replacing your TV with a PC monitor for console games will be a good idea.
In general, a 4K monitor offers better response times, refresh rates, and decreased input lag compared to TVs. However, not all console games can keep up with the demanding specs of a 4K monitor.
While you can use your PS4 with a 4K monitor, the standard PS4 can only deliver a resolution of 1080p, so you will be better off with a 1080p TV or monitor. The PS4 Pro, on the other hand, can handle 4K content, so you can connect it to a 4K monitor with no problem.
By the end of this article, we'll also give you a step-by-step guide to connecting your PS4 and PS4 Pro with a PC monitor.
Monitor vs. TV: Is It Better to Connect PS4 to TV or Monitor?
Before we get into the technicalities of connecting your PS4 to a monitor instead of a TV, it will be best to pinpoint the exact reasons why a monitor promises better gaming performance compared to a TV.
Refresh Rate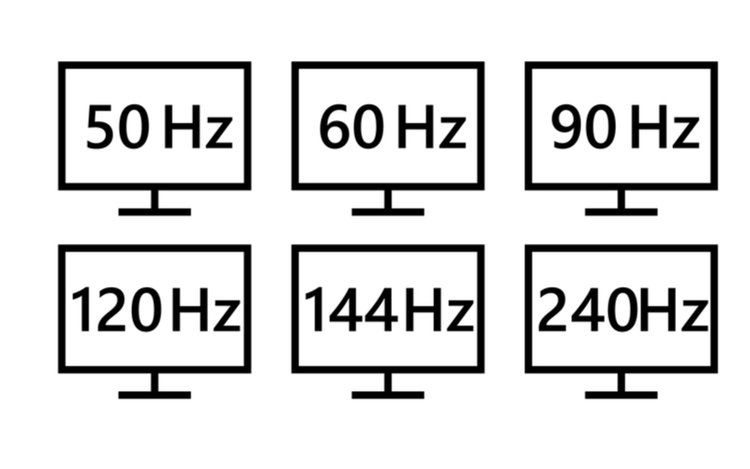 Refresh rate refers to how fast the images on your screen change every second. Most televisions change the image on the screen sixty times in a second, which means it has a refresh rate of 60Hz.
PC monitors have a much faster refresh rate than that, with refresh rates of 144Hz or 120Hz. Other models can deliver refresh rates of up to 360 frames per second (FPS).
If you're looking for ultra-smooth, responsive, and fast-paced gaming monitors are your best bet versus televisions.
Adaptive Sync
Compared to TVs, monitors also feature variable refresh rates or Adaptive Sync. This technology is either FreeSync or G-Sync, but both adjust the monitor's refresh rate to match the video source FPS for tear-free gaming.
Response Time
Another important specification to look into is response time. Response time (measured in milliseconds) refers to how fast screens change from one color to the next.
Monitors generally have faster response times compared to TVs. As you can expect, faster response times look better, especially for fast-paced scenes. Slow response times can result in ghosting and overall bad picture quality.
Input Lag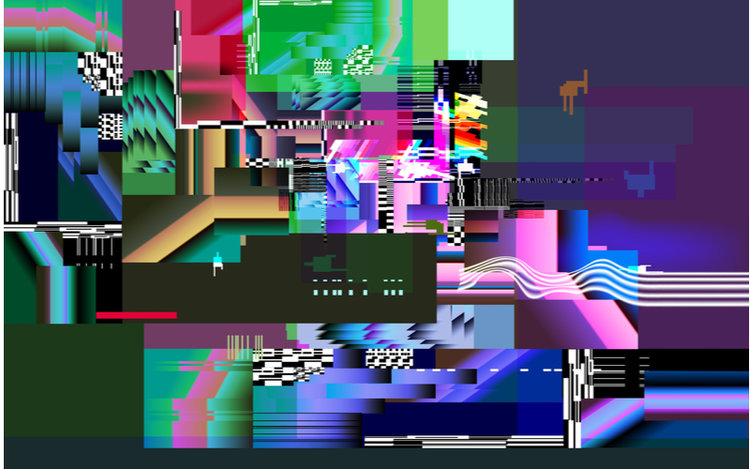 Reduced input lag is another significant reason to switch from a TV to a monitor for gaming. Input lag refers to the time it takes for a screen to process a signal and display it on-screen.
Since TVs are engineered to deliver a cinematic experience, image quality is often processed with the help of filters and noise reduction tools, extending input lag.
Compared to TVs, monitors are not severely affected by input lag. This means that there is no significant delay in visual response when you press a button on your controller.
Especially if you value speed and performance for fast-paced games, we recommend going with a monitor for console games.
Can You Use a 4K Monitor as a TV?
The simple answer to this question is yes.
You can use a 4K monitor as a TV for playing games or streaming content. You don't need a computer for a monitor to work, but there are some factors that you need to look into.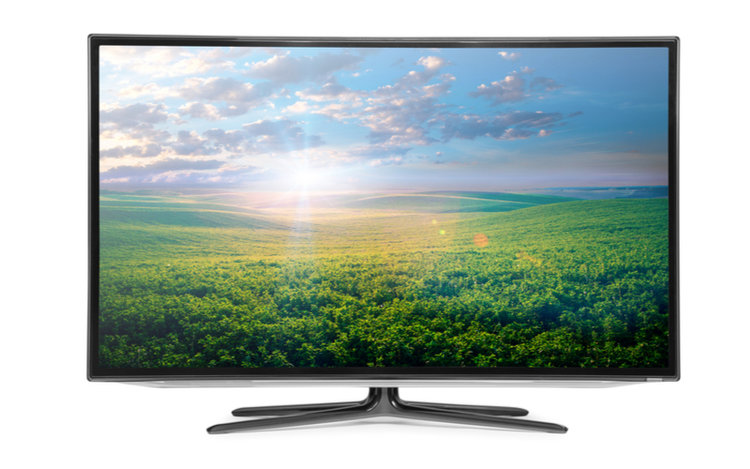 Depending on your monitor model and the media source, you may need to modify your home entertainment setup to use your Playstation with a monitor:
Ensure your monitor has HDMI input: HDMI is the primary way to connect video and audio with a 1080p or 4K display. In cases where the monitor doesn't have an HDMI input, you will need to use an HDMI to VGA converter or a composite converter .
Check if your monitor has integrated speakers or an audio jack: If the monitor doesn't have built-in audio, you won't be able to hear the sounds from your PS4 games without an audio extractor . If your monitor does have an audio jack, you can plug in a soundbar .
Check your monitor resolution: Remember that different computer monitors deliver varying resolutions. You should look for a monitor resolution compatible with your media console's maximum resolution.
Can I Just Use a Monitor for PS4?
Considering our three criteria in the previous section (media source, audio input, resolution), it is possible to use a monitor as your primary display for PS4.
Your PS4 can be connected to any monitor that has HDMI. If your monitor doesn't have an HDMI port, that also won't be a problem because you can easily find an HDMI adapter online. There are many HDMI to DisplayPort, DVI, VGA, and even composite converters on Amazon.
As for the audio for your PS4 games, most monitors today already have built-in speakers or jacks. If no audio ports are available, you can get HDMI adapters with audio ports for speakers and headphones.
As for monitor resolution, PS4 has a maximum resolution of 1080p. To make the most out of your gaming experience, get a 1080p monitor with a refresh rate of at least 60 Hz and HDR compatibility.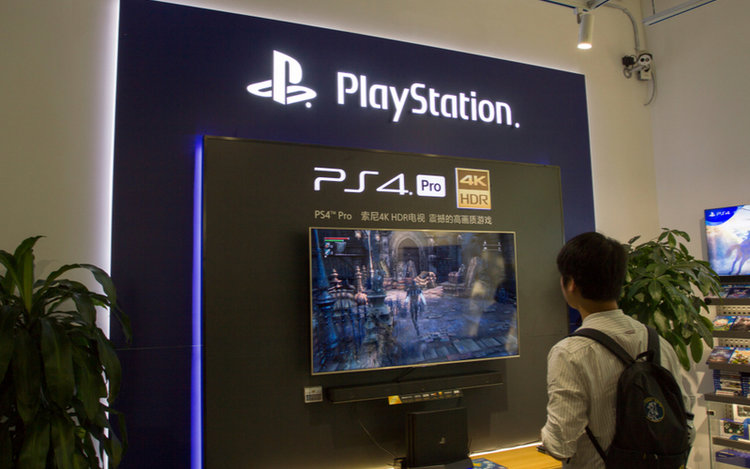 Can You Connect a PS4 to a 4K Monitor?
Now, onto an important question –– should you connect your PS4 to a 4K monitor?
While you can technically connect your PS4 to a 4K monitor, it doesn't mean you should. Reconsider getting a 1080p monitor for your PS4. If you own a PS4 Pro, a 4K monitor will be a worthwhile investment.
1080p Monitors for PS4
We get how the promise of 4K quality can be appealing –– it should bring a whole new level of detail, color, and contrast.
However, games for Playstation 4 are only made for 1080p, meaning that graphics will look the same on a 4K and a 1080 monitor. Compared to 1080p displays, 4K display devices deliver four times the resolution into the same number of inches.
PS4 hardware cannot output 4K content, so we recommend getting a 1080p monitor instead.
There are a lot of top-notch 1080p gaming monitors on the market, but we'll have to go with the ViewSonic Elite XG270 as the best PS4 gaming monitor. The 27-inch screen delivers a competitive response time of 60 Hz and a maximum refresh rate of 240Hz, so you can always be sure that details are clear, no matter how fast the graphics are moving. On top of that, it uses backlight strobing to power PureXP blur reduction for high-speed gaming.
We were also impressed with the IPS panel's wide viewing angle, perfect for co-op gaming. Especially if you plan on immersing in your PS4 games for hours on end, you'll appreciate the comfort offered by the fully-adjustable ergonomic stand.
4K Monitors for PS4 Pro
If you're planning to future-proof your home entertainment setup, then getting a 4K monitor is a worthwhile investment. Otherwise, you'll be paying a couple of hundred dollars more for specs that you're not fully maximizing.
While PS4 and PS4 Pro are compatible with the same list of games, the difference is that PS4 Pro consoles can play some of those games in higher resolutions, up to 4K.
If you want to upgrade to a 4K setup, you can play dynamic 4K games with a PS4 Pro connected to a 4K display device via an HDMI cable.
Since PS4 Pro has a native 4K resolution, you can elevate your gaming experience with a 4K TV or a 4K monitor. PS4 consoles also support more HD Power when you switch on Boost Mode, which speeds up frame rates, enhances image quality, and more. You can also enjoy 4K entertainment on your PS4 Pro by streaming movies, videos, and shows.
For the PS4 Pro, we recommend getting a gaming monitor with a response time of at least 60Hz.
The Dell S2721QS is a reliable productivity monitor that can double your 4K gaming monitor. It's backed by FreeSync VRR, low input lag, and a max refresh rate of 60 Hz. We found that it delivers wide viewing angles, stunning color grading, and overall great reflection handling.
However, if you're looking for a dedicated gaming monitor that can handle ultra-fast and detailed 4K HDR games like Ghost of Tsushima , God of War , and Deus Ex Mankind Divided , get the 43-inch Acer Predator CG437K . It offers an out-of-this-world refresh rate of 120Hz, overclocking to 144Hz (with two DisplayPorts) and NVIDIA G-SYNC VRR for a tear-free gaming experience.
Methods to Connecting Your Playstation 4 to a Monitor
Now that we've covered the basics of which monitor will work best for your Playstation 4, we'll give you a step-by-step guide on how to connect your PS4 or PS4 Pro.
How do I connect my 4K monitor to my PS4 Pro?
To get a dynamic 4K HDR, you will need a PS4 Pro console and a 4K monitor. Here's how to set it up:
Enabling 4K resolution
Check your 4K monitor device manual to ensure:
That it supports 4K HDMI input
That it supports 4K/60Hz resolution
That a premium HDMI cable is available
On your 4K monitor, find the Resolution settings and set it to 4K.
Connecting PS4 Pro to a 4K Monitor
Switch off your PS4 Pro and 4K monitor, then connect the two devices with a premium HDMI cable.
Plugin the power cables and switch on your PS4 Pro and 4K monitor. Your monitor should automatically detect your PS4 Pro.
You may now adjust the resolution settings of the PS4 using your controller.
The PS4 Pro should automatically output the highest resolution, but just to be sure, you may check the settings on your PS4:
Navigate to Settings > Sound and Screen > Video Output.
Set the Resolution to Automatic to deliver 4K content when available.
How Do I Connect My 1080p Monitor to My PS4?
If your 1080p monitor has an HDMI port, you can refer to the previous section and connect your PS4 and 1080p monitor using an HDMI cable.
Otherwise, you'll need to look for a compatible HDMI adapter to connect your PS4 to your monitor.
How to CONNECT PS4 to your Monitor (EASY) (NO ADAPTERS)
Connecting PS4 with VGA to HDMI Converter
If your monitor has a VGA port instead of an HDMI port, you can get an HDMI to VGA adapter .
Connect one end of the VGA cable to the monitor and the other to the adapter. Most adapters will also have 3.5mm audio support for speakers or headphones.
You will need to plug in the converter to a 5V power source in most cases.
Connecting PS4 with DVI to HDMI Converter
For DVI monitors, you will also need an HDMI to DVI cable to connect to your PS4. Simply plug in the DVI cable to your monitor and the HDMI end to your PS4.
Since DVI doesn't support audio signals, you can get a soundbar with optical output . Use an optical cable to connect one end of the optical cable to the soundbar and the other end to your DVI monitor.
Connecting PS4 with HDMI to Composite converter
If you do not want to invest in a soundbar, you can connect your PS4 to your monitor with an HDMI to composite converter .
Connect one end of an HDMI cable to your PS4 and the other to the composite converter.
Plug the composite cables into your monitor and the composite converter.
Connect the USB cable into the converter and plug it into a power source.
Turn on the PS4 and monitor and set the input source.
Conclusion
If you own a PS4, you may be tempted to invest in a 4K monitor to achieve ultra-smooth and detailed gameplay. However, PS4 consoles can only output 1080p resolution, so a 1080p monitor is the better choice.
If you'd like to upgrade to a 4K gaming setup, you can get a PS4 Pro and connect it to a 4K monitor. This setup will support 4K gaming and streaming.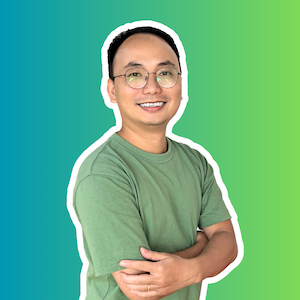 Vance is a dad, former software engineer, and tech lover. Knowing how a computer works becomes handy when he builds Pointer Clicker. His quest is to make tech more accessible for non-techie users. When not working with his team, you can find him caring for his son and gaming.