You've settled into your dad's old cabin. It should be a delightful two-week holiday. You have a couple of Budweiser 12-packs to enjoy with friends, and the said friends are driving down in a day.
All that's left to do is hook up the TV, and you'll be set for a video gaming marathon weekend. It's a 1080p TV, and there's a box labeled "4K HDMI cables" nearby. Will a 4K HDMI cable work on the TV?
A 4K HDMI cable?
There is no such thing. There is only an "HDMI cable." But there are HDMI cables that support 4K, and you can use these on your 1080p TV.
HDMI cables are backward compatible, so an HDMI cable with 4K capabilities will transmit 1080p video, which is the resolution of your 1080p TV.
Can you use a 4K HDMI cable on a 1080p TV?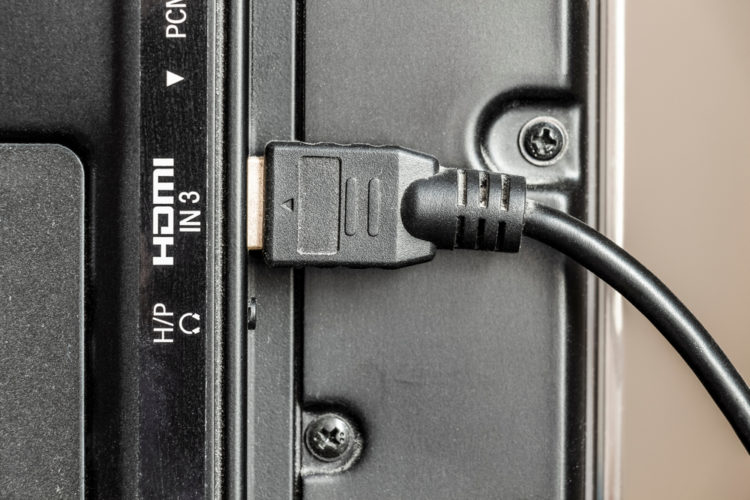 First things first: We've established that 4K HDMI cables are an illusion. They do not exist. You can only buy an HDMI cable, not a 4K HDMI cable.
Nonetheless, HDMI cables come in different types. Think of them as different versions of the same thing.
There are HDMI cables that you can use on a 4K TV and those that you can't use on a 4K TV. This is because each HDMI cable version is designed to meet specific performance standards.
For an HDMI cable to support 4K, it must be high-speed— what is referred to as Category 2 HDMI cables. These are cables designed to transmit resolutions of 1080pand above.
Sale
PowerBear 4K HDMI Cable 10 ft | High Speed Hdmi Cables, Braided Nylon & Gold Connectors, 4K @ 60Hz, Ultra HD, 2K, 1080P, ARC & CL3 Rated | for Laptop,...
4K HDMI Cable: Male to Male HDMI Cable Supports 4K Video @ 60Hz, 2K, 1080P, 48 bit/px HDR color...
Premium Quality HDMI Cable: This HDMI cable has 30WG copper wire, triple tin shielded in a double...
Full Compatibility: Ultra high speed 4K HDMI cable supports 18Gbps transfer and is backwards...
Last update on 2023-10-01 / Affiliate links / Images from Amazon Product Advertising API.
If it's a standard HDMI cable, also known as Category 1, it will not transmit 4K video because its capabilities are lower, in that it only supports 1080i and 720p.
Last update on 2023-10-01 / Affiliate links / Images from Amazon Product Advertising API.
However, you can use an HDMI cable that supports 4K on your 1080p TV. That's because all HDMI cables have backward compatibility, meaning you can use them on devices that have older or newer HDMI specifications.
How do HDMI cables support 4K?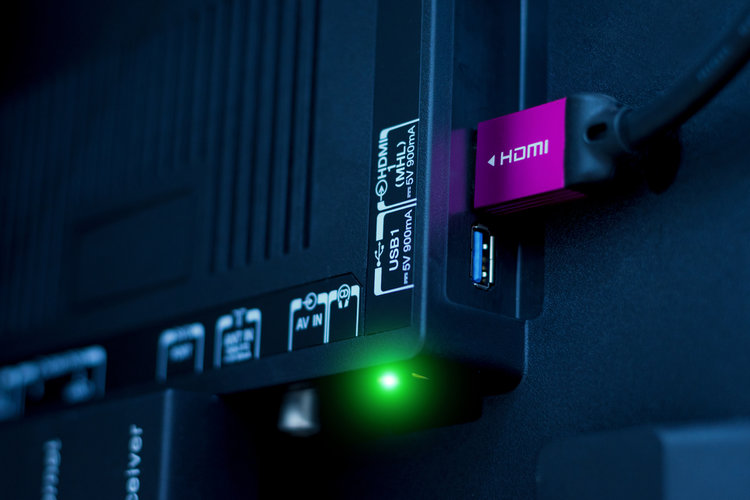 HDMI 1.4, 2.0, and 2.1 cables all support 4K.
In terms of resolution, refresh rate, and bandwidth, an HDMI 1.4 cable offers:
4096 x 2160 pixels at 24Hz (the refresh rate in frames per second)
3840 x 2160 pixels at 24Hz/25Hz/30Hz
10.2 GBps in bandwidth
An HDMI 2.0 cable offers:
4096 x 2160 pixels at 60Hz
18 Gbps in bandwidth
Sale
Last update on 2023-09-30 / Affiliate links / Images from Amazon Product Advertising API.
An HDMI 2.1 cable offers:
4K at 120Hz
48 Gbps in bandwidth
Sale
Last update on 2023-10-01 / Affiliate links / Images from Amazon Product Advertising API.
One thing to note about refresh rates is that your TV refresh rate can be different from the HDMI cable refresh rate. The standard TV refresh rate is 60Hz, and it matches the default refresh rate for video, which is either 60Hz or 24Hz.
Some modern ultra HD TVs have a much higher refresh rate—usually 120Hz—and in that case, the TV will create new frames, such that it plays each frame multiple times. This higher refresh rate eliminates blurring, which is most noticeable in videos with swift movements, for example, video games, auto racing, and other sports.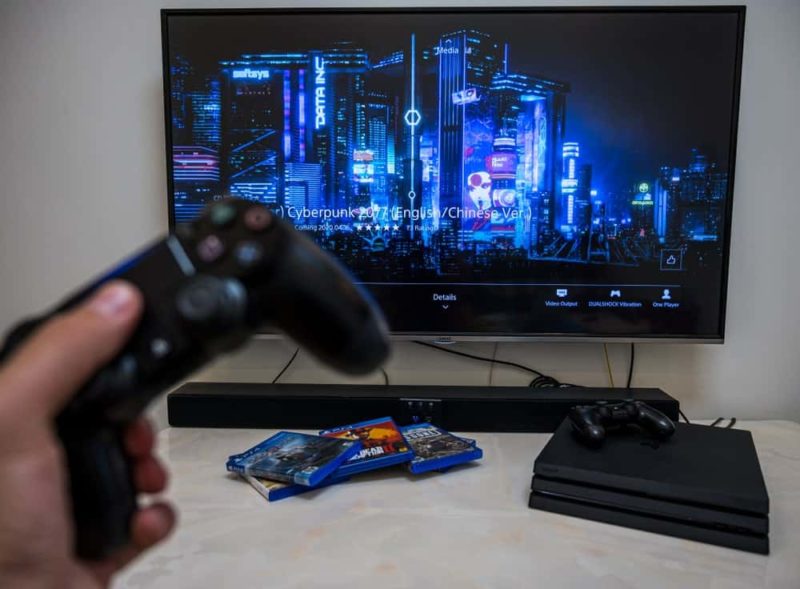 When the TV has a refresh rate that is higher than 60Hz, the HDMI cable bandwidth should be high enough to enable the cable to ferry the high amount of data needed to fill all those duplicate frames.
Tip:
1. If you're buying a TV with a refresh rate above 60Hz, you're probably doing it for gaming or watching sports, in which case the TV will give you the smooth movements you desire.
When you want to watch regular content that doesn't involve lots of fast action, however, resetting the TV refresh rate to 60Hz will make the images look more real.
2. HDMI cables also support the extended color spaces that define ultrahigh-definition video. What range of these color spaces the cable supports depends on the HDMI capabilities it has. HDMI 2.1 supports the broadest range of colors. Next is HDMI 2.0 and then HDMI 1.4.
3. Ensure that your devices support the HDMI version you wish to receive on your display. If you want HDMI 2.1, your source device and monitor must each have HDMI 2.1 capabilities. The easiest way to tell is by the type of HDMI port they have. So check that they both have an HDMI 2.1 port.
If your devices have different HDMI specifications, your display screen will avail features of the lower specification. So if your Blu-ray player supports HDMI 1.4 and your monitor is HDMI 2.0, the monitor will avail HDMI 1.4 features.
If you want HDMI 2.0 features, both of your devices should have HDMI 2.0 support. Look for the HDMI 2.0 port on each device to be sure.
Can you use a high-speed HDMI cable on a normal TV?
If your TV is digital and has an HDMI port, then yes, you can use a high-speed HDMI cable to connect it to any HDMI device.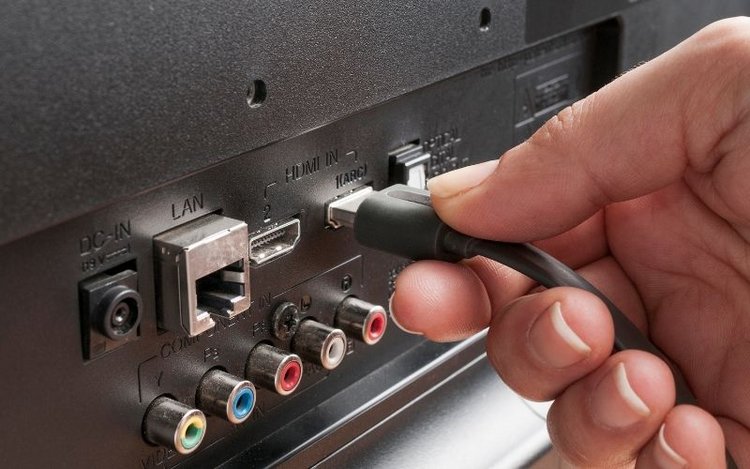 The TV does not need to have the same HDMI specification as the HDMI cable you're using.
Once you connect your source device to the TV using the HDMI cable, the two devices will communicate and determine each other's capabilities. They will then relay the video in the specification that both devices support, which is always the lower specification.
For example, if your TV supports HDMI 2.0, and your gaming console supports HDMI 1.4. When you connect the two, the TV will output in HDMI 1.4.
If your digital TV does not have an HDMI port, you can't use an HDMI cable on it. But you can use an HDMI adapter to connect it to an HDMI device.
If your TV is analog, it will not be possible to connect an HDMI cable. Remember HDMI is a digital signal, so it's not possible to directly transmit a digital signal to an analog display screen.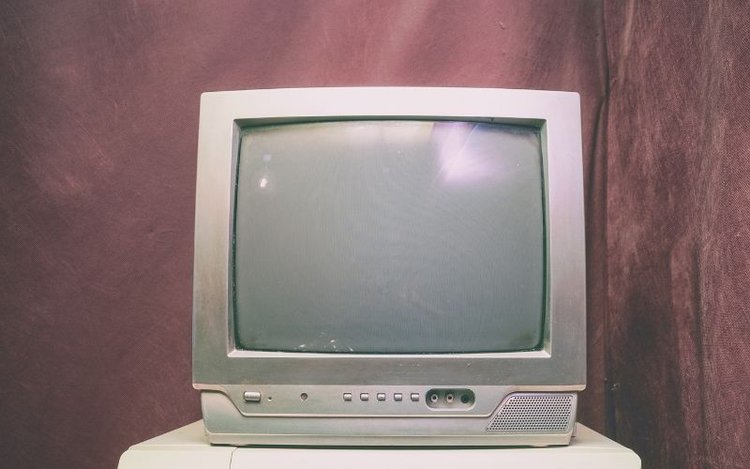 Conclusion
HDMI cables are interactive, so you can use an HDMI cable that supports 4K on your 1080p TV. For this same reason, you can use a high-speed HDMI cable on any digital TV, even a non-Smart TV or non-HD TV.
HDMI cables for 4K have higher bandwidth and refresh rate than basic HDMI cables. They also have more features and support more advanced technologies.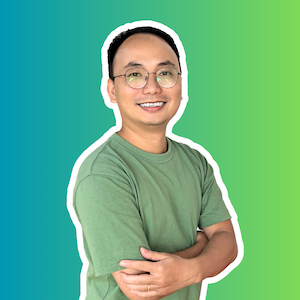 Vance is a dad, former software engineer, and tech lover. Knowing how a computer works becomes handy when he builds Pointer Clicker. His quest is to make tech more accessible for non-techie users. When not working with his team, you can find him caring for his son and gaming.