If you thought Blu-Ray players were extinct, you're mistaken. Blu-Ray discs and players are not just around but are quite alive and kicking.
When Blu-Ray players peaked, 720p and 1080p TVs were standard TV display resolutions. Fast-forward several years, HD TVs are almost obsolete, and 1080p TVs have been relegated to sub-40-inch sizes. 4K is now more the norm.
Not bucking the trend, Blu-ray players have adapted accordingly. That is if you're looking to buy a Blu-ray player in 2022, you'd be mostly greeted with 4K players, not the 1080p players of yore.
If you're looking to buy a Blu-ray player for your Full HD TV, the mismatch between the two devices could be a problem—or maybe not?!
This article discusses how 4K Blu-ray players interact with 1080p TVs and every other pertinent detail around the topic.
Read on to find out how Blu-ray players fare in the modern 4K era and should you be buying one to pair with your FHD TV.
Can You Use a 4K Blu-ray Player on a Non-4K TV?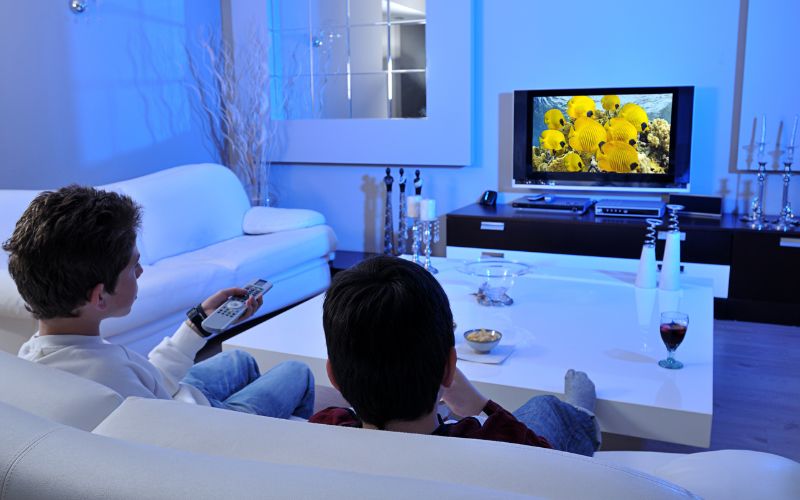 Yes, you can use a 4K Blu-ray player with a 1080p or non-4K TV since the player is backward compatible. The player can downscale the video's UHD resolution to the FHD format compatible with a non-4K TV.
The HDMI port on your FHD TV will instruct the Blu-ray player to send 1080p signals instead of 4K data. Metadata such as HDR would also be bypassed as standard HDTVs cannot process that information.
But there would be drawbacks, or the down-conversion may be bumpy. For instance, there could be some artifacts or splotching. And if the Blu-ray player doesn't efficiently throw out the higher bitrate information from the input signal, the images may look washed out.
But you may think the image concerns would be an issue only with a handful of poorly made 4K Blu-ray players.
Unfortunately, most UHD Blu-ray players aren't adept at downscaling, primarily due to the processing taking place in real-time, without human intervention. But if your non-4K TV has HDR (highly unlikely), the picture quality may not suffer as much.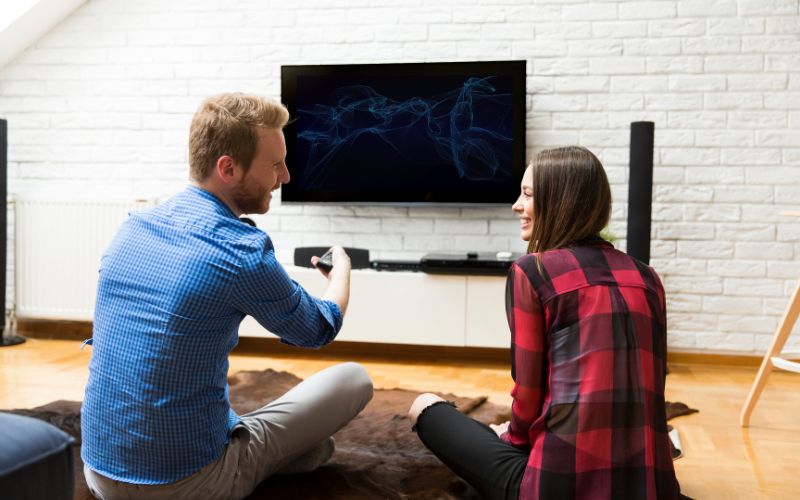 Are there any positives to using a 4K Blu-ray device with a 1080p TV? If the combo works well without any glaring concern, like no color accuracy or sound issues, then that's a positive.
In some cases, the picture may look sharper than regular 1080p content—like how 4K YouTube videos look a tad crisper on an FHD laptop or smartphone screen.
Not All 4K TVs Pair Well with a 4K Blu-ray Player
Not all 4K TVs naturally pair with every 4K Blu-ray player. For instance, if you're looking at a relatively advanced Blu-ray player, you need a TV that's equally top of the line.
That's because despite most 4K TVs being HDR-friendly, they may not support certain flavors of HDR. Samsung 4K TVs don't support Dolby Vision but only offer HDR10+, for instance.
Last update on 2023-09-15 / Affiliate links / Images from Amazon Product Advertising API.
And if you're Blu-ray player has Dolby Vision capabilities, the TV will not be able to use the 4K player to its full potential.
Do You Need a 4K Blu-ray Player?
No, you don't "need" a 4K Blu-ray player per se. Regular Blu-ray players work fine, even when hooked to a 4K TV. But be wary that Ultra-HD Blu-ray discs won't work on a non-4K Blu-ray player.
Although 4K and non-4K Blu-ray discs use identical 405nm blue lasers to read and write data, they differ in their data transfer rates, storage capacities, etc.
The ability to store more information means 4K Blu-ray discs can handle denser and more detailed audio/video data than regular Blu-rays, besides other things. Some movie studios have made Dolby Atmos a feature exclusive to 4K.
If you're wondering whether regular Blu-ray discs will work with a 4K Blu-ray player, they will. But the downscaling can be a hit and miss, or the picture won't look as good as on a native FHD Blu-ray player.
The contrast levels, color reproduction, and image details would be on point on a standard Blu-ray device.
Does a 4K Blu-ray Movie Look Better on a 1080p TV?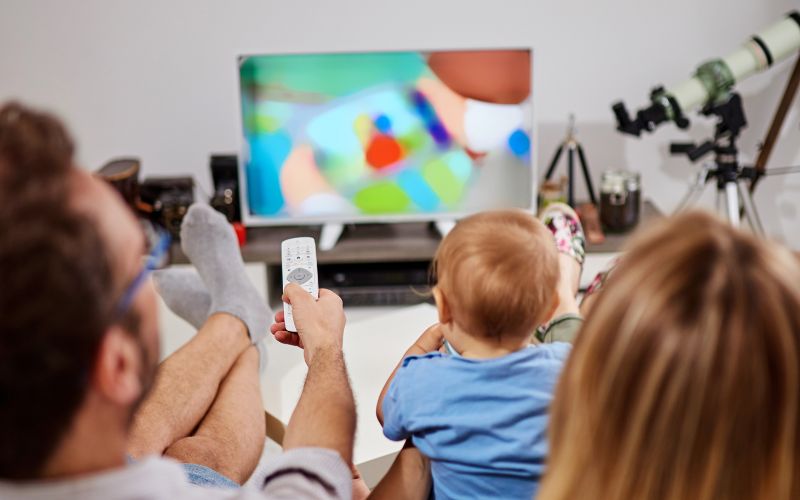 It depends on the 4K Blu-ray player and the 1080p TV itself.
If the Blu-ray device does an excellent job of downscaling content to match the FHD TV's capabilities, your 4K Blu-ray movie will look better on a Full HD television than when playing a regular 1080p Blu-ray movie.
But because most 4K Blu-ray players don't excel at the conversion process, the output is usually on par with an FHD Blu-ray player or, at times, inferior. Get a high-quality 4K Blu-ray player if you're wary about the result. But before that, buy a 4K TV.
Here are some excellent 4K TVs to get started with:
The Hisense U6G 4K QLED TV is a solid choice if you aspire for something more affordable.
What Does a 4K Movie Look Like on a Full HD (1080p) TV?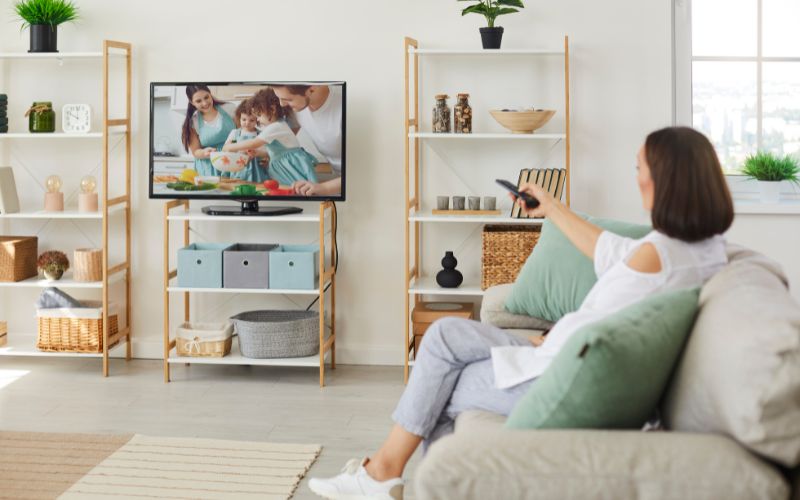 Typically, a 4K movie looks slightly better than regular FHD content on a 1080p screen—a laptop, smartphone, external monitor, or TV. But, in some cases, it could look worse than even 1080p.
Down-conversion quality at the source or TV level determines the end output. The right 4K Blu-ray player should be pretty capable of the task, such as the following:
If you're okay spending more, look at the Panasonic DP-UB9000 Reference Class 4K Blu-ray player5 .
Do You Need a 4K Blu-ray Player in the Netflix Era?
No, you don't need a 4K player with a Netflix subscription. But the two can co-exist.
Although Netflix has a host of 4K titles, not everything out there is produced in native 4K. Moreover, the bandwidth requirements for streaming and the buffering snags with slow internet are bottlenecks.
Watching 4K Blu-ray cuts the streaming part and, with it, several other encumbrances. Also, most streams cannot match the quality leap you get with the uncompressed audio of 4K Blu-ray discs and a proper audio setup.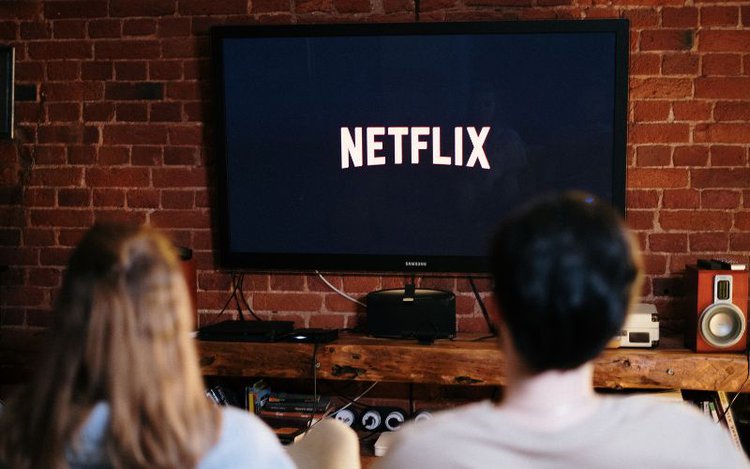 Also, a videophile's pure satisfaction and pleasure from having their own 4K Blu-ray movie collection cannot be underestimated. A Netflix subscription offers unlimited access to content but zero ownership.
But then a 4K Blu-ray player and compatible UHD discs cost more money, offsetting the benefits of not requiring a speedy internet connection or paying for a streaming service subscription.
In the end, it comes down to personal preference. If you think the offline nature of a Blu-ray player is worth the money, you would appreciate the device more.
If most of the content you watch is on Netflix and other streaming platforms, a 4K Blu-ray player could be a purchase you regret later.
To add another point in favor of 4K streaming, rising internet speeds and improving compression techniques will soon bridge the quality gap between a 4K Blu-ray player and 4K streaming.
To sum up with an analogy, 4K Blu-ray players are like vinyl discs, and Netflix and other 4K streaming services are like Hi-Fi audio streaming services.
Although hi-fi audio is becoming increasingly popular, vinyl discs have their legion of fans who continue to swear by the audio quality that digital music cannot fully replicate.
FAQs
Is a 4K Blu-ray Player Worth It?
Yes, if you're an avid movie fan and hope to create a personal 4K Blu-ray disc collection. But buy a 4K TV first. Let the 4K player be the last purchase completing the setup.
If you cannot afford a 4K TV and are happy watching movies in regular Blu-ray, the 4K Blu-ray player purchase can wait. Maybe the 4K player could sell for less by the time you get there.
Conclusion
With popular streaming services offering content in 4K resolution, dedicated UHD Blu-ray players are increasingly becoming more niche.
But that niche is a loyal base that is not going anywhere. So, if you're considering boarding the 4K Blu-ray train, get on.
Remember that the 4K player is only one piece of the puzzle. For the 4K home entertainment experience to become complete, you would need a 4K TV and UHD Blu-rays.
If you're not planning to buy a 4K TV or 4K Blu-ray discs, don't unnecessarily splurge on a 4K Blu-ray player. Also, do not buy a regular Blu-ray player since it is now passe.
Streaming content online will more than meet all your entertainment requirements.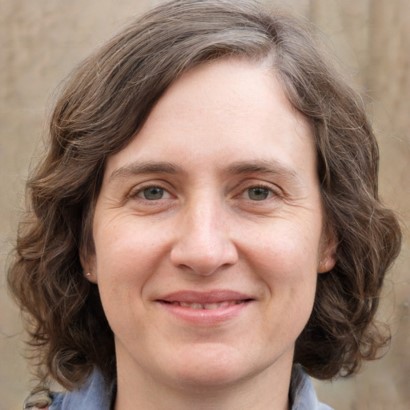 Catherine Tramell has been covering technology as a freelance writer for over a decade. She has been writing for Pointer Clicker for over a year, further expanding her expertise as a tech columnist. Catherine likes spending time with her family and friends and her pastimes are reading books and news articles.