Whether it be Netflix, Disney+, YouTube, Facebook, or Instagram, with the Google Chromecast you can view everything on your television with just one click of a button.
The Chromecast is designed to cast anything and everything from your device to your TV, allowing you to watch everything on the big screen.
One of the best things about the Chromecast is its ability to connect with almost all devices. This includes iPads, iPhones, PCs, and so much more.
But when it comes to the Chromecast, one of the most frequently asked questions is whether it is possible to use two Chromecast devices in the same house without causing any problems.
In this article, we've gone in-depth, offering you everything you need to know about the Chromecast and how to use two of them in the same house.
Let's dive in.
How to Set Up a Chromecast?
Before diving into whether it is possible to use two Chromecasts in the same house, it is important to know HOW to set up a Chromecast, as it is often the more confusing part.
How to Use Google Chromecast: A 5-Minute Setup Guide
To start up the Chromecast, you first need to plug the power cable into it and connect it to the TV's HDMI port, also making sure to plug the power adapter into a wall outlet.
Next, download the Google Home app from your phone's app store. Once downloaded, open it up, press 'Get Started,' and set up an email account. After that, give your TV a unique name (for identification) and type in your home address.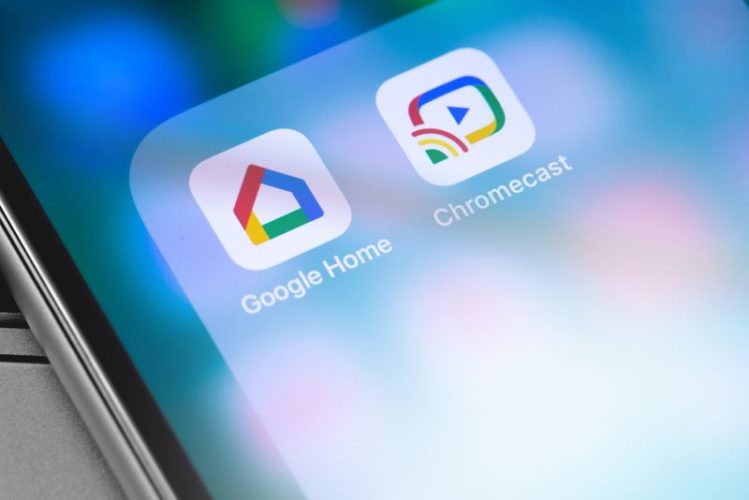 Make sure to activate the 'location access' option on your phone to allow Google Home to find your device.
Once Google Home begins finding devices, put in Chromecast as the device to set up, and you'll have your mobile phone fully connected to Chromecast. That's it, you're done!
Now, you can link any app or service of your liking to the Chromecast and cast it on your TV. Easy, right?
If you require Chromecast on your laptop, follow these steps:
Open Google Chrome on your laptop and click on the three vertices dots in the upper right corner to begin casting. Scroll down, hit "Cast," and plug in your device to get started.
Can You Use Two Chromecast in the Same House?
So, can you use two Chromecast devices in the same house? Well, the answer is:
Yes, you definitely can.
Provided you meet the following requirements, it definitely shouldn't be an issue:
Separate television sets with HDMI ports
Different Google accounts for each Chromecast
How to Set Up Two Chromecast in the Same House?
To set up two Chromecast in the same house, the same steps mentioned above should be repeated, namely, connecting the Chromecast device to the TV, installing the 'Google Home' app, and finally linking the services and casting them to a TV.
How to Cast to Multiple Chromecasts - Chromecast Tutorial
However, since there are two Chromecast, the steps in certain places are slightly different.
Firstly, it is important to note that the second Chromecast should be linked to a TV different from the TV already being used by the first Chromecast; it is not possible to connect two Chromecasts to one TV.
Once the second Chromecast has been linked to an entirely different TV, the setup process changes a little.
On the Google Home app, when naming the new TV, the name has to be different than the previous TV. After that, a separate Google account is also required, so make sure to have a spare email account ready.
To wrap up, to use two Chromecast devices in the same house, separate TVs are required, and separate Google accounts are required for each Chromecast.
Will the Two Chromecast Interfere With One Another?
Will the different Chromecast devices interfere with one another? Can they cause problems while connecting? How can you tell apart the two devices?
Users often worry there will be connectivity issues if two Chromecast devices are present in the same house. Concerns about connectivity and network interference is a commonly asked question, but let me assure you, these problems can easily be put to rest.
When you want to cast your device on a TV, you can choose which Chromecast device to connect to each time you cast. In terms of interference, it is unlikely, as each device emits a unique signal and will show up differently on your mobile phone or laptop.
It is important to give each Chromecast a different name, or else it will be difficult to tell them apart and could cause confusion.
Why and When Would You Need Two Chromecast in the Same House?
You may be wondering why you would need two Chromecast devices in the same house. When would such a need arise? Isn't one Chromecast enough?
Well, if you're looking to use different Chromecast devices for different purposes, buying more than one, even if they're the same, may come in handy.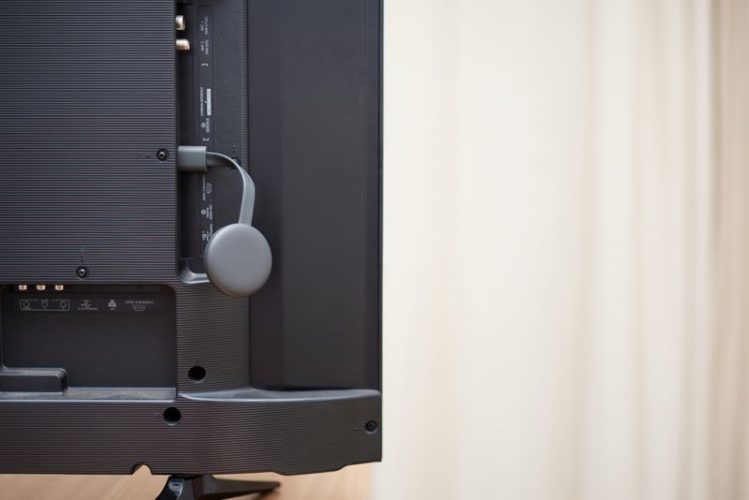 For example, if you're looking to cast your mobile phone's gallery onto a big screen TV in your room, then one Chromecast would be helpful. However, if you want to use your laptop on the TV screen in the living room to cast work-related videos, you would need another Chromecast.
So, it boils down to purpose and exclusivity. Sometimes, you need more than one device to get the job done.
Wrapping Up
The Chromecast is one of the best devices to help you cast your devices and services onto your big screen. It's affordable, portable, and efficient, and it works perfectly well if there are two in the same house.
As explained above, provided you meet all the requirements and follow the necessary steps, it's perfectly possible to use two Chromecast devices in the same house with high speed and ease.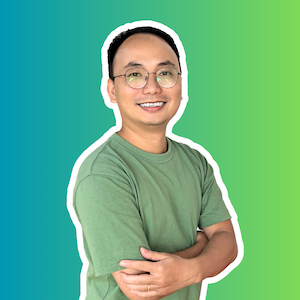 Vance is a dad, former software engineer, and tech lover. Knowing how a computer works becomes handy when he builds Pointer Clicker. His quest is to make tech more accessible for non-techie users. When not working with his team, you can find him caring for his son and gaming.