Yes, you can run 1080p videos and games on a 4K monitor.
In fact, you probably won't even see a difference if you play 1080p games on a 4K monitor versus just using a 1080p monitor.
4K monitors have built-in scalers that automatically adjust the video quality to its current settings.
But that is not to say that a higher-resolution monitor won't affect your lower-resolution content.
Of course, there will be a few caveats to using a higher resolution monitor, and we're going to talk about that.
Let's start!
Why Does 1080p Look Bad on a 4K Monitor?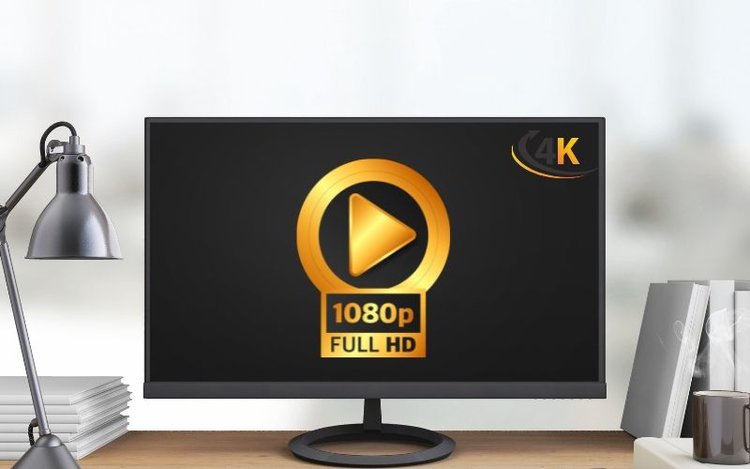 Well, 1080p doesn't always look bad on a 4K monitor. How your 1080p video turns out on your 4K TV will depend on the TV's built-in video scaler.
But for the most part, 1080p videos look pretty good on 4K monitors. There won't be that much of a difference once you start playing games or watching a movie.
Even if you purchase a cheaper 4K TV, your movies or games should still look good when you play or watch them.
Wait, why does 1080p still look bad on my 4K monitor?
If that's something you're struggling with, then your monitor's built-in scaler is not doing a good job or your 4K monitor didn't come with a built-in scaler – which would be rare and quite unusual as 4K monitors usually have this feature included. You may want to consider having your monitor checked or replaced!
But don't worry. As with most problems, there are a few great solutions!
Keep on reading!
How Do I Make 1080p Look Good?
There's little chance that you'll need to make any adjustments to your 1080p videos. This is because 4K TVs typically come with features that will change the resolution to match the monitor's settings.
But in the unlikely case that you'll need to make some changes, can you still improve your 1080p video?
Of course you can. We've listed some of the steps below.
You can also use these tips on videos you've personally shot on 1080p (or lower!) and videos you find online.
Tip 1: Exporting from Premiere Pro
Not everyone can shoot videos in 4K. So, how can you give your watchers the 4K experience? Take a look at these steps:
For this solution, you will need Adobe Premiere Pro.
Open Premiere Pro
Click 'File', then go to 'Sequence', then select '1080p 16×9 23.976'
Change the sequence name or file name to make it easier for you to find when you're ready to use your video
Pull up the video you shot, edited, or want to convert to 4K
Press "command M' to pull up your export settings
Leave the 'format' to H264, then change the 'Preset' section to 'YouTube 2160p 4K Ultra HD'
Click 'Export'
Pretty easy, right?!
For visual reference, check out this video
Upscale 1080p Video to 4K | 4K Export Hack!
Tip 2: Exporting from Gigapixel
If your video doesn't come out the way you want it to using Premiere Pro, don't worry. Gigapixel's AI is here to help you out. But beware, as this can be time-consuming.
But it's also able to restore or improve resolutions that are under 1080p!
For this, you will need to download "Gigapixel." Its software is designed to enlarge images without sacrificing quality.
Let's get started!
Open Gigapixel
Import your video
On the right side of your screen, locate 'width' and change it to '3840'. This is the standard setting for 4K
Click 'Start Processing'
A small window will open up. In the window, remove the "gigapixel" suffix, then choose "NO" in the "add scaling mode to filename" option
Click the 'Change' setting and write down your file name. Click enter. Then click 'Start'
Import your newly exported video to Premiere Pro. Note that the "image sequence" box should be checked
Go to 'Modify', then choose 'Interpret Footage' and make sure that the frame rate is '23.976'. Click "Ok"
Save your file, and you're done!
Look, we know this was a lot of work, but it sure as heck pays off. Just give it a try.
If you need a video guide, check out
Enhance & Upscale Any Video to 4K Using Gigapixel's AI | NEW Method
FAQS
Now that you know a little bit more about 4K monitors, let's talk about a few FAQs that may help you out!
1. Do I need a 4K monitor?
Not really. You can do just fine by purchasing the usual HD monitors if those are more in your budget. But if you really want to make the most of your high-speed games and movies, then a 4k monitor will be your best friend!
2. What 4K monitor brands are worth checking out?
Luckily, it's pretty easy to find affordable 4K monitors anywhere. You can drop by your local electronics store, Walmart, or order online from Amazon.
Here are a few brands to check out:
3. Will 4K Improve My Work Productivity?
Well, when it comes to using a 1080p monitor and a 4K monitor it will come down to your preference and aesthetics.
If you want a smoother transition when you're switching across apps and softwares, then 4K is the way to go. But honestly, it doesn't make any obvious differences.
4. Can I Downscale My 4K Monitor to 1080p?
Yes, you can. But we don't recommend this as it might affect the overall quality of your monitor's graphic outputs.
If you want to, you will have to refer to your monitor's manual on how to do that manually.
Conclusion
Can you run 1080p on a 4K Monitor? Yep, you sure can!
And oftentimes, the quality is even better on 4K monitors. If your 1080p content looks blurry or pixelated on your 4k monitor, you can try changing to the lower settings on your monitor by following the steps we gave you above!
Do you need a 4K monitor? Not unless you're playing 4K videos.
But hey, if you've got the money and you feel like treating yourself, go get that 4K monitor!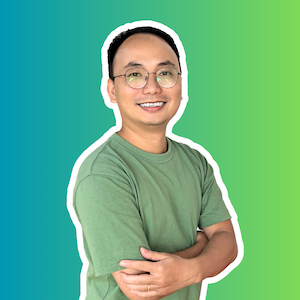 Vance is a dad, former software engineer, and tech lover. Knowing how a computer works becomes handy when he builds Pointer Clicker. His quest is to make tech more accessible for non-techie users. When not working with his team, you can find him caring for his son and gaming.