---
Key Takeaways
You can stream 4K videos with 100Mbps internet speed.
You can stream 4K videos without a hitch with only 25Mbps.
Your device's configurations affect your 4K videos, including your internet speed.
Ensure your devices are up to date with sufficient FPS, a suitable Video Codec, and a good amount of Bandwidth.
If you lack any of these specifications you can convert your 4K videos into 1080p for smoother playback.
There are various choices of streaming platforms that offer 4K videos.
---
In today's mainstream multimedia, visuals are the top priority.
Developers make games with only the best graphics, and studios create movies and TV shows with the sharpest images.
The different sectors of the media arts have a common goal in doing so – to provide consumers with well-constructed imagery. By producing material with impeccable visuals, end-users are provided with a more immersive experience.
Whatever form of digital content is developed, resolution matters because it heavily impacts the audience's experience.
The industry-leading standard in today's media is 4K resolution. It is not only a buzzword amongst marketers to incite interest, but it is an innovation in media consumerism.
In providing today's audience with the most stunning visuals, 4K comes with high demands from the independent processors that manage its playback.
Keep on reading to learn more about what it takes to experience a flawless playback of 4K material.
Can You Stream 4K with 100Mbps?
Yes, you can stream 4K with 100Mbps of bandwidth. With this high connectivity rate, you can also edit 4K material.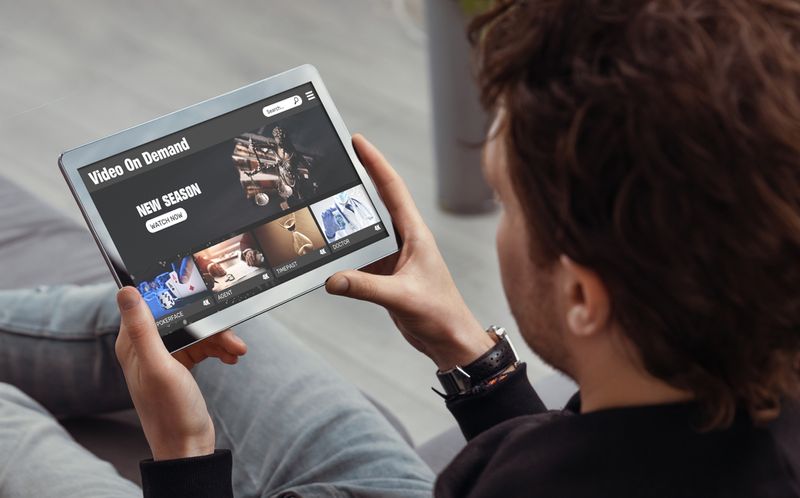 In streaming 4K, your internet connection would need to be at least 25Mbps.
You can still stream 4K at a lower bandwidth of 10-15Mpbs, but there will be no assurance of a hitchless playback. Your 4K videos may become blurry or laggy.
Especially with other programs concurrently running in the background, your playback might freeze or crash altogether.
A sufficient bandwidth provides better-multifaceted usage. You can stream, download, and edit 4K material without limiting your use of other applications.
Streaming 4K can hog your bandwidth, and prevent your other programs from making use of any of it. In managing 4K, you will need the appropriate configurations in your hardware and software.
Let's get to know what the resolution is all about so we can dissect its needs better.
What is 4K?
4K, sometimes referred to as UltraHD/UHD/Ultra-High-Definition, refers to a resolution equivalent of eight million pixels.
4K translates to four thousand, the standard range of pixels contained within its width or horizontal measurement. Smaller displays measure 3840 pixels, while larger displays like big-screen projections require 4096 pixels.
4K has the same pixel height of about 2160 pixels. The Digital Cinema Initiative, an organization that sets industry standards, requires higher pixel width for larger displays because of the formatting involved in the individual rectangles found in each screen.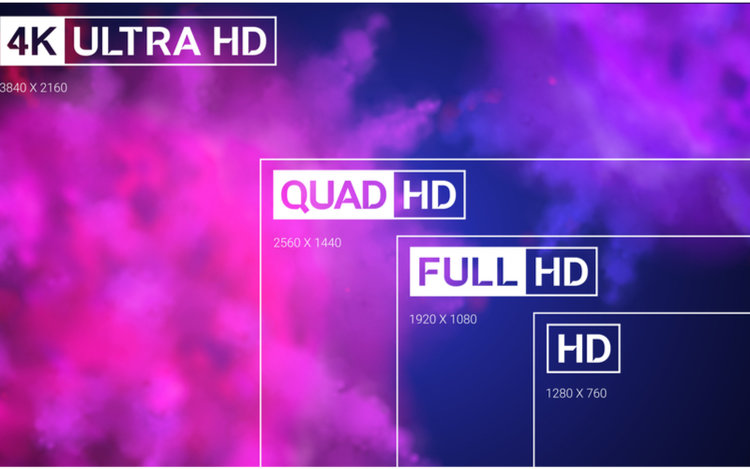 The various aspect ratios for each display differ vastly, so the DCI only defines specifications for pixel density in its width.
With the rise of streaming platforms, the innovation for audiovisual quality has been in heavy demand. In 2010, YouTube allowed its contributors to upload material shot with 4K equipment.
The availability of YouTube on varying devices cannot guarantee the creator's 4K content to playback in the exact same resolution.
These days, YouTube offers consumers a continuous multi-stream of 4K videos. Users can also enjoy live streams with the top resolution for a monthly premium.
In 2014, the streaming giant Netflix began offering flagship shows with 4K compatibility. These days, nearly all shows have an integrated 4K function.
Different manufacturers have continuously released product lines with different 4K integrations. New wave displays are devised with increased frame rates and processing power to manage the vast resolution.
The latest Dell XPS 13 9310 features powerful hardware that handles 4K playback effortlessly. The specs needed in flawless playbacks like refresh rate and PPI are well-covered by the XPS 13.
Let's dissect the specifications our devices need to accommodate 4K playback.
What Specs Does My Computer Need to Stream 4K?
Streaming pertains to the transmission and reception of data. Its delivery to your display depends on a variety of contributing factors.
More significant amounts of data require more speed and ample processing power. To experience the complete 4K immersion, you should use equipment that suits its requirements.
Streaming 4K videos on your TV takes less guesswork. Manufacturers indicate the exact integration of 4K technology on their devices with stickers or within their brand labels.
Sony paved the way for major 4K innovations. The studio promoted various content made for UHDTV product lines.
In 2013, Sony had offered over seventy 4K TV shows and movies for download. You can check out Sony's latest 4K UHDTV here.
Building your PC toward accommodating 4K resolution calls for combining hardware, all with the capacity to fulfill the resolution's requirements, a task more tedious than picking out a UHD TV.
You piece together processors with the appropriate configurations to create a mechanism that manages 4K resolution seamlessly.
We are listing general 4K requirements for PC setups below.
PC Build for 4K
PC builds vary from person to person according to their preferences. However, below you will find our recommended requirements in accommodating 4K streaming.
GPU
We suggest AMD's Radeon RX 570 , granted it is more powerful than what is needed in just streaming 4K video. Its graphics card ensures users' PCs have a frame rate that performs well even while running multiple programs.
Its processing power won't allow multiple apps running in the background to bog down your 4K playback.
CPU
If you look anywhere online, the consensus seems to be Intel. The brand is among the highest-ranked brands and a crowd favorite for being affordable and powerful.
We recommend you take a look at the Intel Core-i5 11400F . The i5 is an affordable processor featuring Hexa-core technology. It is a suitable processor for both 4K streaming and gaming.
Some users say it's a tier higher price-wise than what they are used to from Intel, but its performance does make up for it.
These are some general requirements for your CPU and GPU when you build a PC. Below, we will discuss more required specs in depth. For your consideration, we will be including what lower resolutions require as well.
4K Specs Explained
Here are the configurations you need to run 4K resolution compared to its lower counterparts.
RESOLUTION
Frames Per Second
Video Codec
Bandwidth
360p (640 x 360)
24FPS
H.264 progressive
0.7 to 1.5 Mbps
720p (1280 x 720)
30FPS
H.264 progressive
2.5 to 5 Mbps
1080 (2096 x 1080)
60FPS
H.264
10 to 20 Mbps
4K (3840 x 2160) or

(4096 x 2160)

72FPS
H.265
25 to 100 Mbps
Frames Per Second – for 4K playback, its higher resolution needs higher frame rates.
Frame rates are how many frames are packed within your display per second. The higher frames are packed within a second, the smoother the flow of images.
4K needs higher refresh rates because this resolution delivers the sharpest images. As you can see, FPS plays a large role in managing different resolutions.
Video Codec – Videos that are raw or uncompressed are typically too large to store within a computer's storage before processing. Their data is transmitted, processed, then broadcast onto a display.
Programs such as Codec are responsible for minimizing a video's bitrate by compressing data and maximizing the footage broadcasted onto your display. 4K needs a more efficient version of Codec to manage its data.
Bandwidth – Bandwidth is a range of frequencies used to transmit signals from a data source to the recipient. Large amounts of data need higher doses of bandwidth for seamless transmission.
4K resolution holds eight million pixels that need faster transmission to be delivered together. Each pixel must be delivered in unison, one pixel right after the other. Lower bandwidth means the inability to transmit large amounts of data quickly.
The delay in transmission affects video quality and causes blurry images or degrading resolution.
What if My Bandwidth Can't Accommodate 4K Playback?
If your bandwidth doesn't meet the connection requirements necessary, you can still enjoy high-quality resolution.
Full HD is arguably just as good as Ultra HD for those who are less critical of sharpness and contrasts.
1080p may not be in the same league as 4K but it does hold its own in terms of picture quality. Here's a run-down of the differences between 1080p and 4K.
1080p (Full HD) vs. 4K
The 1080p resolution requires less bandwidth as it holds less data.
It holds only ¼ of the 4K's pixels, with a pixel count of two million pixels. As a result, it requires less bandwidth to transmit signals from the data source to a display.
A favorite among gamers and streamers, the 1080p delivers impeccable imagery with only a fraction of 4K's demands.
There are options available for those whose devices cannot cater to 4K resolution. While some sites automatically convert 4K resolution into 1080p for better streaming, you can also convert 4K videos yourself.
Converting your 4K videos into 1080p for better playback is easy. You can download a video converter like the VLC Media Player with a built-in converter for downscaling 4K material.
Where Can I Stream 4K Videos?
You can stream 4K videos just about anywhere these days. Here are the best platforms for 4K video streaming and the required bandwidth to manage them.
STREAMING PLATFORM
REQUIRED BANDWIDTH
NETFLIX
5Mbps for standard streaming

25Mbps for 4K and HDR streaming

HBO Max
1.6Mbps for standard streaming

25Mbps for 4K and HDR streaming

Amazon Prime Video
3.5Mbps for standard streaming

15Mbps for 4K and HDR streaming

HULU
3Mbps for standard streaming

16Mbps for 4K and HDR streaming

Disney+
5Mbps for standard streaming

25Mbps for 4K and HDR streaming

iTunes/Apple TV
5Mbps for standard streaming

25Mbps for 4K and HDR streaming

Vudu
11Mbps for standard streaming and 4K and HDR streaming
Final Words
We hope this article helped clarify things regarding 4K and what it takes to manage this top-notch resolution. Remember that bandwidth is essential for all programs that require an online connection.
While you can stream 4K videos, its playback will always depend on how fast data is delivered to your device.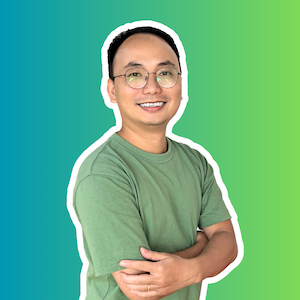 Vance is a dad, former software engineer, and tech lover. Knowing how a computer works becomes handy when he builds Pointer Clicker. His quest is to make tech more accessible for non-techie users. When not working with his team, you can find him caring for his son and gaming.