If you love your movies, then you should love Netflix. So, how about watching your movies and TV shows on a big screen? It is too much excitement and fun.
Can you play Netflix through a projector?
The answer to that is yes. You can play Netflix through a projector. There are a few ways to go about this, and I am going to show you.
First, know that Netflix can only be played on a projector that has one or more of these features:
Compatibility with Roku or Fire Stick, and can be linked to an HDTV.
It can work with devices that allow you to StreamCast and mirror their interface.
It is a smart projector that comes with the Netflix app or can download the app via its operating system.
Now let's see the various ways by which you can play Netflix through your projector.
Link it to an HDTV
Netflix has advanced in its compatibility with devices. You can now play Netflix from your projector by linking it to an HDTV (High Definition Television) which is a higher version of television broadcasting machines.
However, there is a need to connect the HDTV to a streaming device like a Roku stick or Amazon Firestick. This allows you to connect to the internet and access the Netflix app. All you need to do is open the Netflix app, sign in to your account, and pick the movie or TV show that you want to watch.
You can also connect your projector directly to a Roku stick, that is if your projector is compatible with such streaming devices, and has a VGA/AV connection. Although you will need a converter for this.
Play Netflix directly from your projector
This is possible if your projector is a smart projector. Some smart projectors have the Netflix app installed on them, so half of the task is already done.
Others do not have the app already installed but you can download it via the projector's operating system.
Check out this video on how to watch Netflix with your smart projector.
How to watch Netflix with BenQ smart home projector via your laptop Chrome browser?
Mirror the screen of your smartphone or laptop using Streamcast or Chromecast
If you are using a non-smart projector, this is a way to watch Netflix on it. However, your projector should support Wi-Fi connectivity.
Simply connect your projector to a smartphone, laptop, or any device that can play Netflix. Mirror the screen of your device with the projector using Chromecast. This way, whatever shows on your smartphone or laptop screen automatically shows on your projector screen.
Why is Netflix not working on my projector?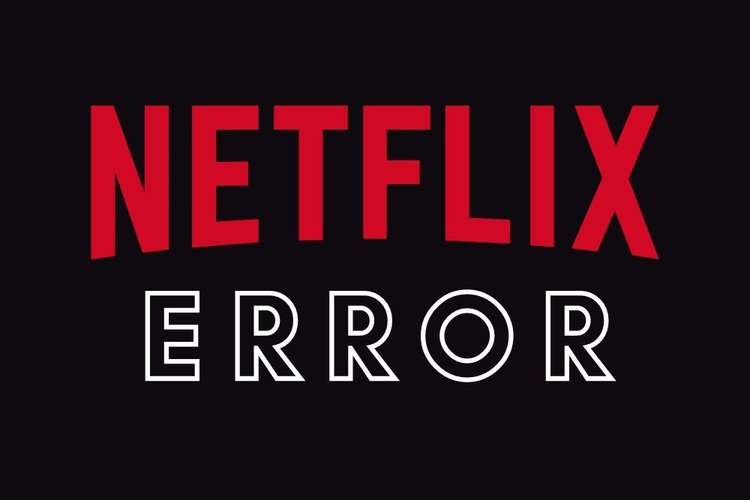 There are various reasons why Netflix is not showing on your projector, and we have looked at the features that your projector must have for it to play Netflix.
If your projector is one of these: smart, compatible with Roku sticks and devices that allow you to mirror their interface, but you can't play Netflix, then something else may have caused it.
It may be a cable problem. The cables may not be properly plugged in. To fix this, make sure that the cables and adapters are firmly plugged in before you turn on the projector.
The problem may also be from your browser. If your browser is not updated, you may be unable to play Netflix. Be sure that there is no pending update for the browser. If there is, update it and reinstall the app.
Try to connect to Netflix again and play content to be sure everything is now set. If the content still fails to play, then you may need to install another browser.
What projectors are compatible with Netflix?
If you are out to purchase a Netflix-compatible projector, here are some projectors that you can choose from. Each of these projectors is compatible with Netflix.
Note that, although these projectors can play Netflix, some are preferable to others in the areas of portability and connectivity.
JMGO N7L 700ANSI 1080p Portable Smart Projector
As the name depicts, it is a smart projector meaning that it can download the Netflix app. You can stream movies seamlessly on Netflix by using the Android operating system.
The projector has a very sleek round-shape design. Very portable and can fit into almost anywhere. It has a native resolution of 1920×1080, a contrast ratio of 3000:1, and a 700 ANSI lumens brightness.
Last update on 2023-03-30 / Affiliate links / Images from Amazon Product Advertising API.
Cinemood portable movie theatre
This projector is one of a kind which can be said to be the best among the projectors for playing Netflix. This is because it allows you to easily stream content on Netflix using all the methods that have been previously discussed.
It is compatible with Roku stick and Chromecast and can mirror the interface of smartphones, laptops, and tablets. It is also Netflix-ready. You do not need to download the app again. Simply connect to the internet using Wi-Fi connectivity, and you are good to go.
Last update on 2023-03-30 / Affiliate links / Images from Amazon Product Advertising API.
Erisan HD-F20B projector
This is another portable projector. It is compatible with the Roku stick. This allows you to stream content on Netflix. It is also compatible with smartphones, laptops, tablets, and Chromecast, so mirroring is possible.
With a native resolution of 1280×720 RGB, a contrast ratio of 10K:1 / Dyn, and a 3600 lumens brightness you can enjoy your favorite movies and shows.
Last update on 2023-03-30 / Affiliate links / Images from Amazon Product Advertising API.
Conclusion
It is no longer necessary to go to the cinema just to view the latest movies from Netflix, on a big screen. You can easily do that while seated on the couch in your living room.
Using the methods discussed in this article, you easily stream your favorite content. Get a big bowl of popcorn and get things started.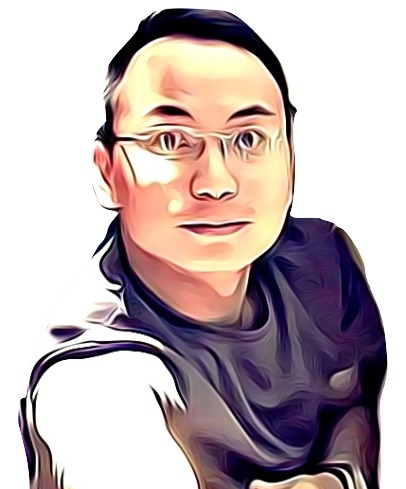 Vance is a dad, former software engineer, and tech lover. Knowing how a computer works becomes handy when he builds Pointer Clicker. His quest is to make tech more accessible for non-techie users. When not working with his team, you can find him caring for his son and gaming.