The standards for image video quality have risen to new heights courtesy of the ever-evolving landscape of technology and science. People nowadays can enjoy movies and short videos in high-resolution 4K. What's more, is that they can also shoot in 4K using smartphones and simple hand-held cameras .
Still, some devices (e.g., TVs and laptops) don't have the capacity to process 4K video content. Additionally, editing videos in 4K can be trickier if you're using a computer with an old processor.
Now, you may be asking yourself:
Is it possible to convert 4K videos to 1080p?
In this article, we answer that question, plus provide you with a brief comparison of 4K vs 1080p. Keep on reading to learn more.
4K vs 1080P: Which Is Better?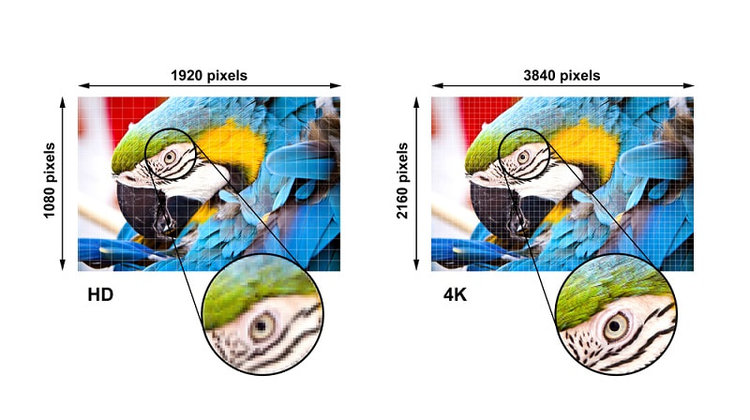 Although most people have probably heard of 1080p high definition, not everyone is aware of the difference. It can be confusing to tell one from the other, especially if you're not usually someone who pays close attention to video quality.
However, the difference between 4K and 1080p is quite stark.
4K videos are typically referred to as Ultra High Definition videos. Meanwhile, 1080p is often referred to as High Definition videos. The numbers you see are simply a representation of the estimated number of pixels within the videos.
In other words, videos with 4K resolution have 3840 x 2160 pixels, while videos with 1080p resolution contain 1920 x 1080 pixels.
You may notice that 4K videos contain four times more pixels compared to 1080 videos. Meaning these videos are much clearer compared to 1080 technology.
All that said, which video format is better?
By far, the best video format is still 4K as it's able to:
Produce more vivid pictures
Contain very fine details
Enable closer viewing
Make scaling down much easier
Can You Convert 4K to 1080p?
The short answer: yes.
It's possible to convert 4K videos to 1080p using video editing or converting software.
Why Convert 4K Videos to 1080p?
There are several reasons why a person may need to convert a 4K video to a 1080p resolution. One of them is device incompatibility.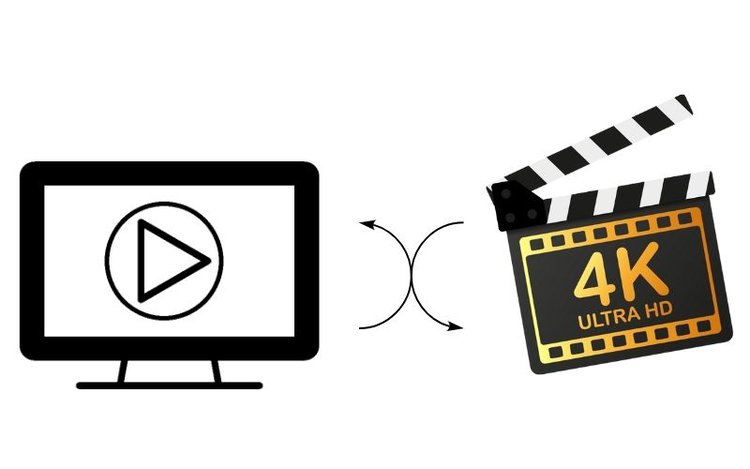 Some devices, such as TVs and computers , may not have the capability to support 4K videos. Besides not being able to display the videos properly, other devices may fail to show any image on the screen at all.
Converting 4K to 1080p resolution can make it possible for more devices to read and process a video, allowing you to enjoy your favorite shows on as many devices as you want.
Ways to Convert 4K Videos to 1080p
When it comes to converting 4K videos to 1080, there are a couple of methods you can use. One thing they all have in common is that you'll need to own a video converting software to get the job done.
Below are a few ways you can convert 4K videos to 1080p using free and paid video programs:
Using VLC Media Player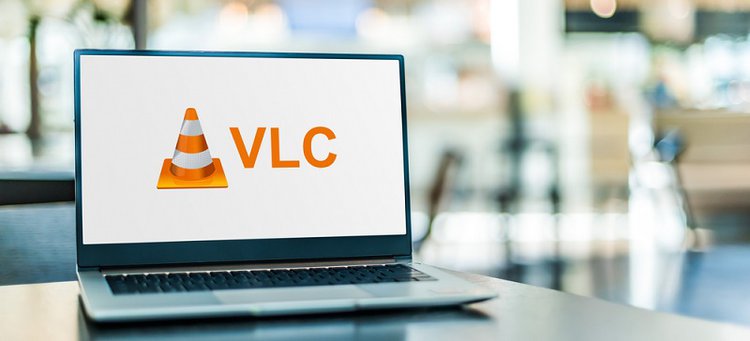 The first on our list is one of the most popular open-source video programs: VLC Media Player. It's compatible with Windows, Mac, Linux, iOs, Unix, and Android systems.
What's more, they support a variety of codecs including MPEG-2, MPEG-4, WebM, WMV, H.264, and MP3, as well as many others. However, they do not support H265(HEVC) and VP9, which are common formats for 4K videos.
Converting videos using VLC is fairly easy. You can use preset profiles that are available on file, or you can also create your own profiles according to your preferences.
Here are the steps to follow to downscale 4K videos to 1080p using VLC Media Player:
Step 1. After opening VLC Media Player, go to "Media" and select "Convert/Save" or simply press Ctrl+R on your keyboard.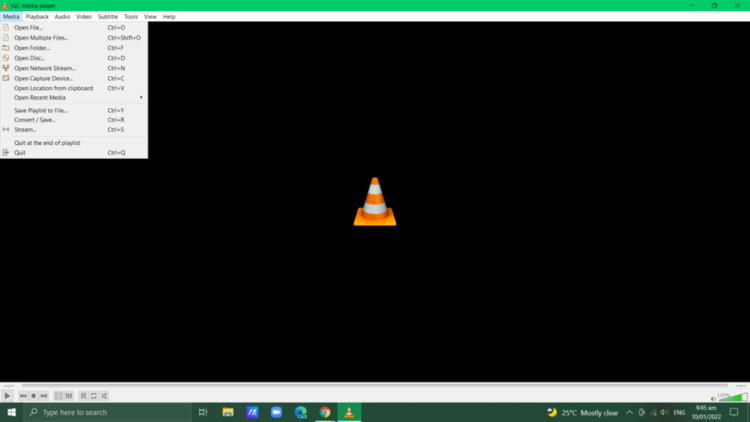 Step 2. On the options tab select "File" then click on "Add." This will prompt you to select the 4K video that you intend to downscale. Once you've successfully imported the video, click on the "Convert/Save" button in the bottom selections tab.
Step 3. Go to "Profile" and from the dropdown list, select the format that you want to convert your 4K video to.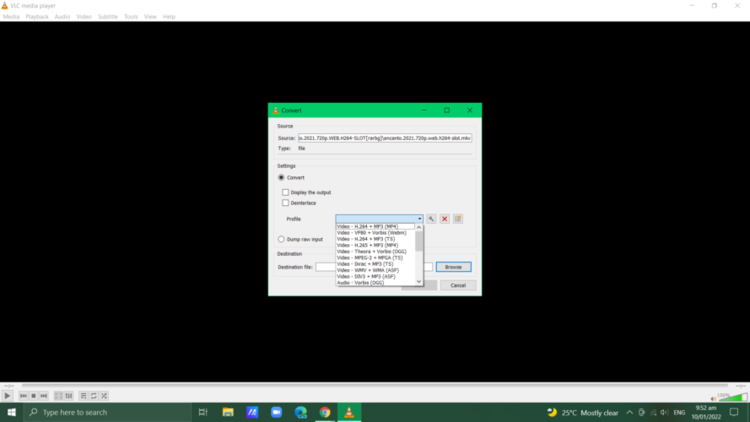 Step 4. On the "Profile Edition" window look for the wrench icon and click. Once open, click on the "Video Codec" tab, then click "Resolution."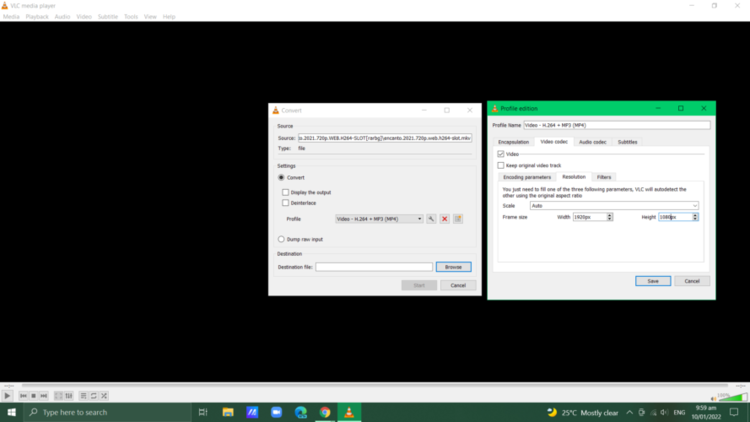 The frame size should be 1920px width and 1080px height. Once this is set, click "Save."
Step 5. All that's left to do is choose a destination file and start the downscaling process. You've converted your first 4K video to 1080p!
Using DaVinci Resolve
If you're editing videos that you shot in 4K, the best way to make the process easier for you is to convert your media to a resolution that's easier for your computer to handle. All that said, with DaVinci Resolve, you can change the timeline resolution of your videos to make editing easier.
Once you're done editing, you can simply change the timeline resolution back to its original setting, which is 4K.
Here's how you can downscale 4K to 1080p using DaVinci Resolve:
Step 1. Pull up DaVinci Resolve and start a new project. Once a new project appears, right-click on it then select "Project Settings" from the pop-up window.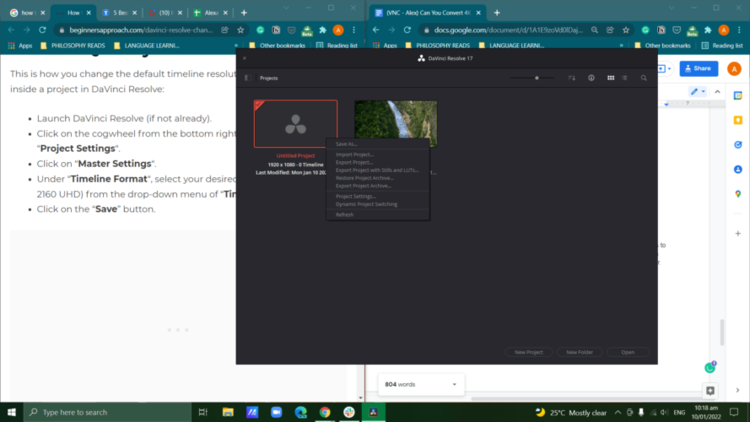 Step 2. Once inside the Project Settings, click on "Master Settings." You'll find an area labeled "Timeline Resolution," which is where you can adjust the resolution to the setting that you desire.
Make sure to choose "1920 x 1080 HD" in the dropdown menu.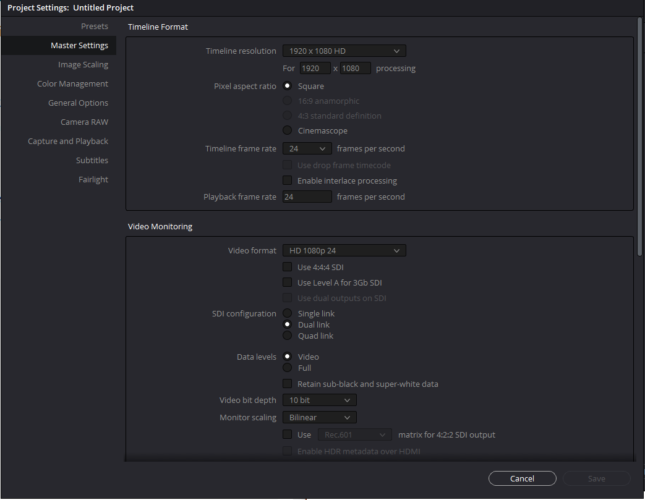 Step 3. Click the "Save" button and you're ready to edit the project using a lower resolution.
Using Adobe Premiere Pro
Adobe Premiere Pro is a popular video editing program that's used by both professionals and enthusiasts worldwide. Their services are paid, so converting your 4K video to 1080p won't come for free.
Although this program is generally designed to edit and stitch together videos, you can also use it to convert 4K movies/videos that you want to watch in 1080p.
Use these steps to get started:
Step 1. Start up Premiere Pro and click on "New Project" on the Projects menu. Import the 4K video that you want to downscale by double-clicking on the "import media to start" window beside your editing timeline.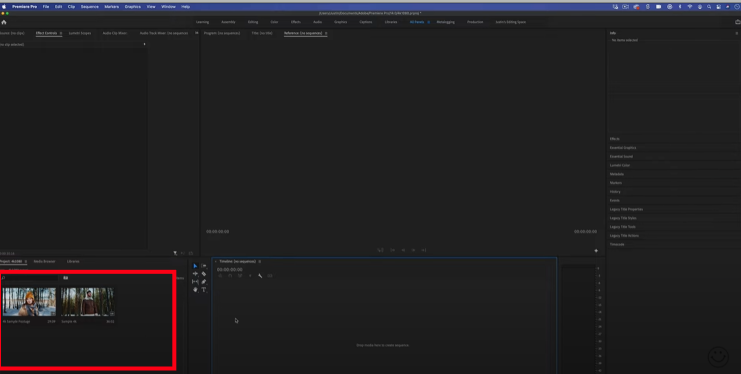 Step 2. Drag your media onto the editing timeline to create your video sequence.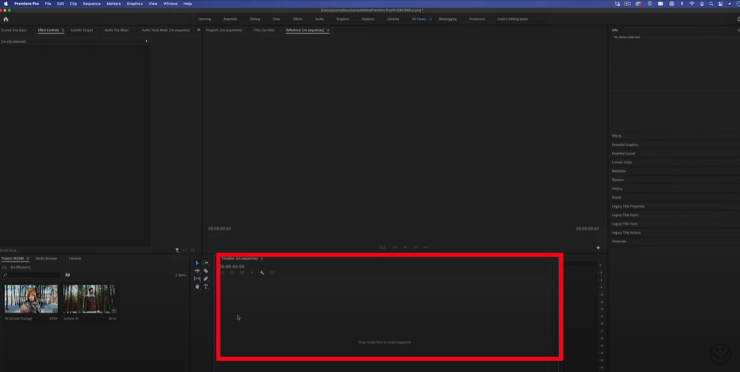 Step 3. Once the video has been transferred to your timeline, it's time to adjust the settings to apply your downscale parameters.
Click on "Sequence" on the selections tab then choose "Sequence Settings" from the dropdown menu.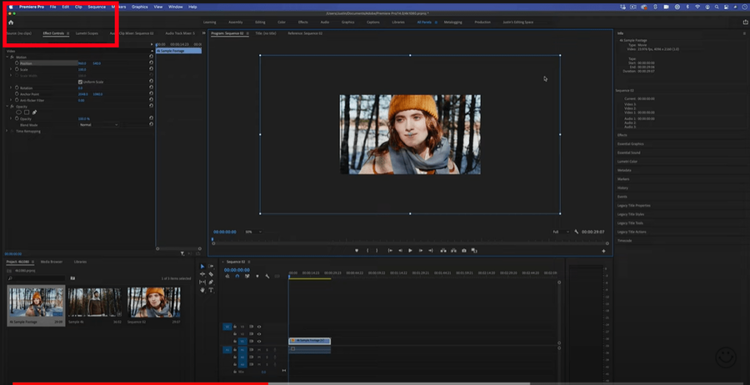 A pop-up window should appear, showing you the current sequence settings of your video. In the "Frame Size" area, change the "horizontal" setting to 1920 and the "vertical" to 1080."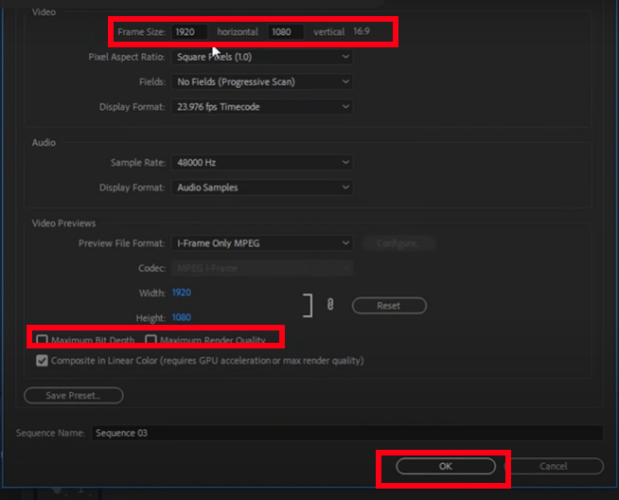 Now, tick the "Maximum Bit Depth" and the "Maximum Render Quality" boxes at the bottom of the pop-up window. Click "Save."
Step 4. You'll notice that after applying these settings, your video has significantly zoomed in. This can easily be fixed using the "Effects Control," which you can find on the top left side of your workspace.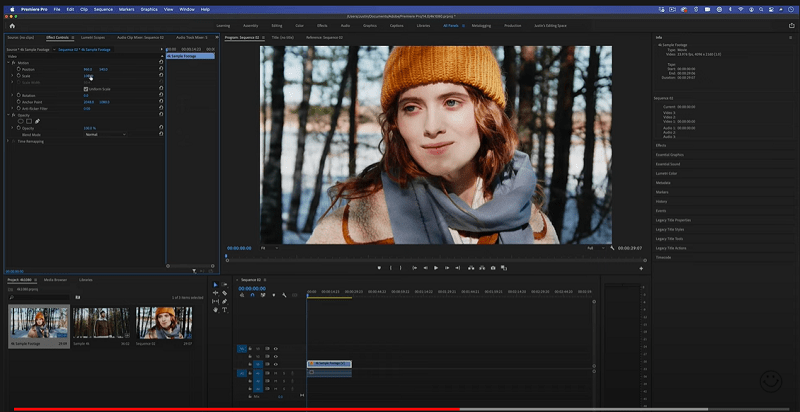 IMPORTANT: If your effects panel isn't showing up on your workspace, you can activate it by going to "Sequence" and ticking "Effects Control" in the popup menu.
Step 5. Under the option "Motion" you'll find the "Video" settings which contain the option to adjust "Scale." Change the numbers from 100 to 50. You'll notice that your video has zoomed back out to its original size.
Step 6. Export your downscaled video in the format that you wish by going to "File" then clicking on "Export."
A side menu will pop up once you clinic on "Export." Click on "Media" when it does.
This will bring you to an "Export Settings" window where you can adjust the video settings as necessary to get the best results.
When you're sure about your parameters, click on "Export."
And voila! Your 4K video is now in lovely 1080p HD.
Will Converting from 4K to 1080p Ruin the Video Quality?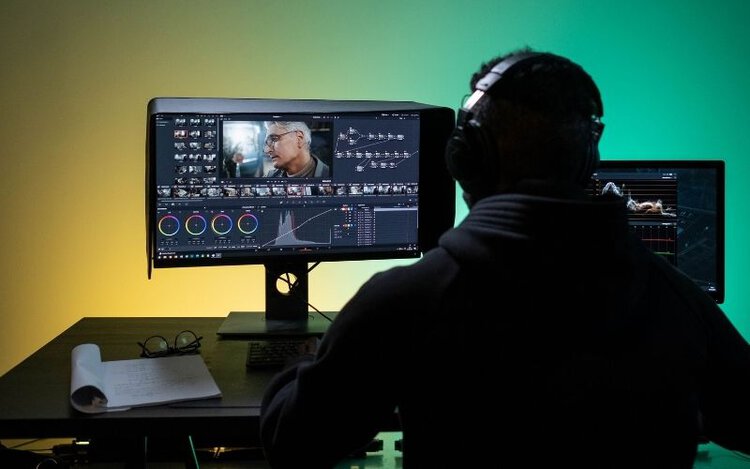 Downscaling a 4K video to 1080p won't ruin the quality of your video. If anything, it may even look better than native 1080p videos that you find online. On the other hand, if you scale something from 1080p to 4k, that might not have the same epic results.
Since 4K videos contain much more pixels, there's really no reason for you to worry about losing detail when you downscale to 1080p.
The Bottom Line
If you've managed to get this far into the article, you already know that it's possible to convert 4K video to 1080p. You also understand the difference between 4K vs 1080p. Additionally, you learned several tried and tested ways to convert 4K videos to 1080p on video converting and editing software.
The methods we mentioned on how you can convert 4K to 1080p are just some of the simplest you can follow. Plus, they also offer some of the best results compared to other techniques. If there are other techniques that you wish to share with our readers, please feel free to share them in the comments section.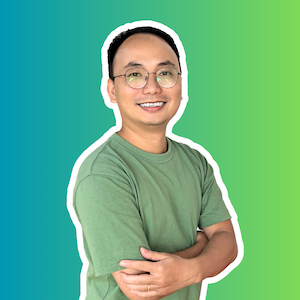 Vance is a dad, former software engineer, and tech lover. Knowing how a computer works becomes handy when he builds Pointer Clicker. His quest is to make tech more accessible for non-techie users. When not working with his team, you can find him caring for his son and gaming.