HDMI cables offer such immense convenience for anyone who wants to connect multiple modern devices. Their core function is to transfer digital signals from one device to another, both video and audio.
Even with all this greatness, HDMI cables fall short when it comes to length.
HDMI cables come in 3ft, 6ft, 10ft, 15ft, and 50ft which is the max length but the 3ft and 6ft are the most common. These mid-size lengths can prove challenging when you want to connect devices that are far apart.
This shortcoming necessitated the need for solutions to extend the HDMI cable without causing signal loss.
In this post, we will look at the different ways to connect your HDMI cables. We will also touch a bit on losing signal quality when using HDMI extenders as we advise which solution is the best and why.
Can you extend HDMI cables?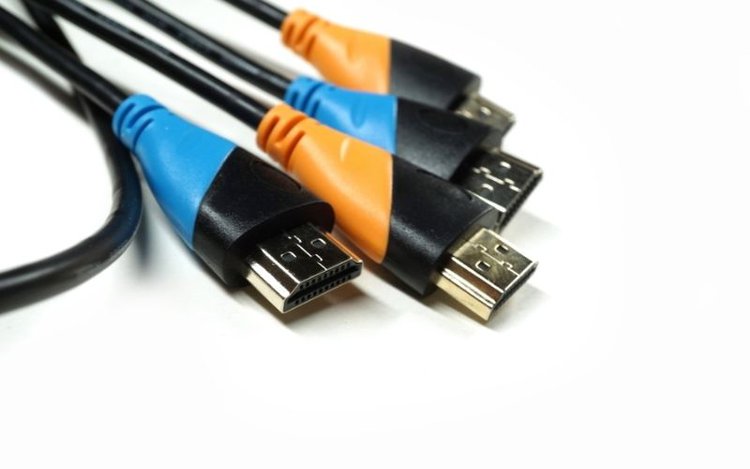 Yes, you can extend HDMI cables to whatever lengths you wish. The longest we have seen is up to 300 feet. There are different ways to extend HDMI cables, as we will discuss in the next section.
How to connect two HDMI Cables?
As we've mentioned, there are several ways to connect two HDMI cables. However, we will zero in on the most popular ones based on ease of use, reliability, refresh rate, price point, and bandwidth.
Couplers
HDMI couplers, also known as barrels, are perhaps the simplest way to connect two or more HDMI cables. Connecting the HDMI cables via a coupler is a pretty straightforward process.
You basically "couple" each connector of the HDMI cable, and you are good to go!
As great as the coupler sounds, they come with their own set of disadvantages.
For a start, couplers contribute significantly to signal interference.
See how this coupler looks . It's not shielded with woven alloys and rubber, unlike the HDMI cable that is properly shielded to prevent signal interference from radio waves and electromagnetics.
The small exposed connection between the coupler and the two HDMIs is enough to create glitches in your entire AV system.
Another downside of using couplers is that the constant plugging and unplugging causes the connecting pins to misalign, loosen over time or, even break.
In addition, you cannot use couplers to extend two HDMI couples that are too long (15 feet and more). The signals get too weak to make it through to the other end.
Basically, using a coupler is a disaster in waiting, albeit how easy it is to use. Luckily, they come pretty cheaply.
Should you choose to use a coupler, here's a helpful video tutorial by ShellWave to help you with the connection.
HDMI Extension cables
Like this Amazon Basics High-Speed Male to Female HDMI Extension Cable , HDMI extension cables work just like your existing HDMI cable does.
The extension looks pretty much just like an HDMI cable. It has a female connector, the recessed end, and a male connector, the protruding end.
To extend your existing cable, you simply plug in the female end of your cable to the male connector of the extension and the male end of the cable to the female connector of the extension. Jack Ofall shows you how to use the HDMI extension cable in his unboxing video tutorial.
UNBOXING : UGREEN 0.5 m HDMI Extension Cable 1080P 3D High Speed Male to Female Extender 50 cm 10140
HDMI extension cables allow signals to travel from the source to the destination with the same excellent quality.
They vary in length, from 1-1/2 feet to a maximum of 50 feet, so you shouldn't have a problem finding any size you want.
If you need to extend your HDMI to a distance of over 50 feet, you may want to consider another option for connecting your cables. You will find out why shortly.
Wireless HDMI Transmitters
Bet you've heard the phrase "Wireless HDMI." It's a phrase that is commonly thrown around but one that does not refer to a specific device but a category of products that transmit digital signals wirelessly between a transmitter and a receiver.
So this is how it works.
The transmitter sends the audio and video signals from the source device. The receiver receives the signals and streams them to your TV.
That's basically it. Nothing complicated.
Simply plug in the transmitter to your video source and then plug the receiver into your TV or projector, and you can instantly watch your HD video content wirelessly.
No internet connection needed, no setup or configuration. Just basic plug and play.
With Wireless HDMI transmitters and receivers, you can stream content from any digital source with HDMI compatibility, be it gaming consoles, computers, or cable boxes.
Wireless HDMI Transmitter and Receiver Systems are available in different ranges, from 30 feet to 100 feet.
In addition, the signals put out are powerful enough to penetrate through walls, ceilings, and floors.
For a reasonable range, excellent image quality, and reliable transmission, you may want to go for the J-Tech Digital 1X2 Wireless HDMI Extender or the QuattroPod Mini transmitter . We highly recommend these two.
For a budget-friendly option, the Yomais transmitter and receiver kit is a superb option.
While the Wireless HDMI Transmitters offer unmatched freedom from all the mess and clutter of cables, the truth is, they don't come cheap.
Furthermore, you are prone to unpredictable signal interruptions that over time cause degradation. They basically function just as WiFi signals do.
HDMI over Cat 6 with Balun Kit
Another commonly used solution for extending the HDMI cable is using a Cat 6 or Cat 7 cable and an HDMI extender.
Here's how this works.
As illustrated in the image above, an HDMI cable is connected to a small router-like device known as a Balun (transmitter). A Cat 6 is then connected to the opposite end and is then plugged to another balun (receiver), and finally, an HDMI is plugged in which is then connected to your TV.
The purpose of the Balun is to pass over the HDMI signals to the Cat 6 (or ethernet cable) and then pass them over again to the HDMI cable, which then transmits to your display device.
We've found the 4K HDMI Extender Balun by OREI and Steetek to be the most effective and reliable balun extenders.
Do you lose quality with an HDMI extender/coupler/adapter?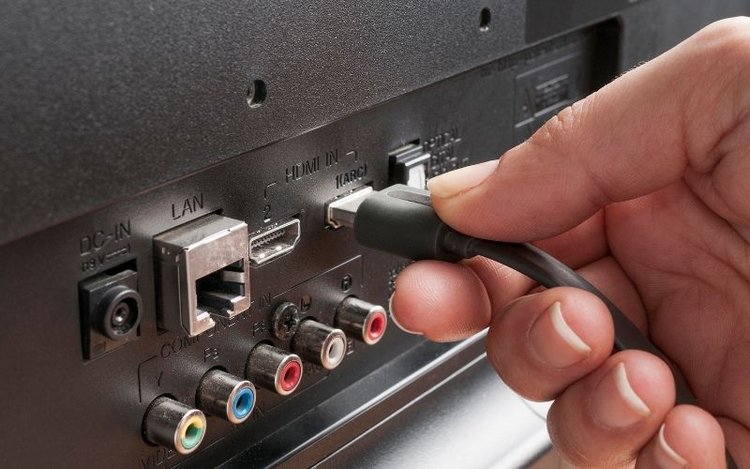 We earlier mentioned that you cannot use HDMI cables that are over 50 feet long. It's even hard to find an HDMI that long.
So why a maximum of 50 feet?
Because extremely long HDMI cables will cause degradation of the signals causing you to end up with pixelated images, muffled sounds, among other signal interference problems. In some cases, the cable may fail to transmit the video signals all together due to the longer distances.
Compared to analogue signals, the picture and audio quality degrade gradually as the HDMI cable length increases. The signal strength will diminish until it stops working.
However, not all extenders are prone to signal interference or cause the HDMI to lose picture and audio quality.
From our research, we've found the best solution for extending your HDMI cables without losing the quality to be an HDMI extender balun kit.
Try and avoid using the coupler if doing longer runs. While it works great, the signal interference is too noticeable, as we mentioned earlier.
Conclusion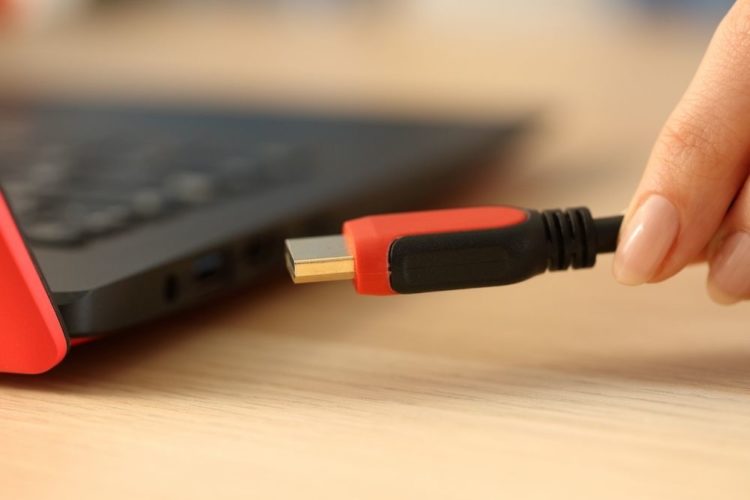 As you are now aware, there are several solutions for extending your HDMI cables ranging from adapters to wireless transmitters.
One thing you need to know is that all these solutions have their various advantages and disadvantages. One solution that we have found to be the most reliable is the HDMI over Cat 6 using a balun kit.
We felt that couplers are the least reliable hands down. The signal degradation is way too noticeable.
Before you dish out hundreds of dollars on extenders and transmitters, confirm that you actually need one. It may be that you just need a slightly longer HDMI cable which is available. Even though HDMIs are often available in the 3-meter length, it's possible to get lengths of up to 50 feet but no longer. A great example is this 30ft HDMI cable from the Clarity Cables store .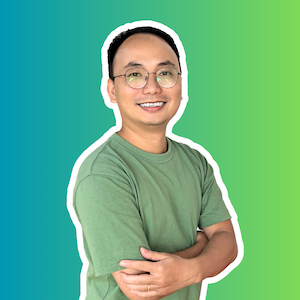 Vance is a dad, former software engineer, and tech lover. Knowing how a computer works becomes handy when he builds Pointer Clicker. His quest is to make tech more accessible for non-techie users. When not working with his team, you can find him caring for his son and gaming.