Apple is known for creating products that don't always play well with other devices. So if you own a Sceptre TV, you might be wondering if you can use AirPlay on it.
Yes, you can screen mirror Apple devices on Sceptre TVs .
AirPlay lets you cast audiovisual components onto a compatible display. Most smart TVs are now cast compatible with various devices.
While AirPlay is best with Apple TV , it can stream multimedia from your handheld Apple device on other smart TVs.
Here's how you can do that.
The Possibilities of AirPlay on a Sceptre
There are various ways you can AirPlay on a Sceptre TV .
Most use AirPlay to cast streaming videos or mirror their games onto a larger display. However, there's more you can do with AirPlay.
You can cast home movies you put together on your iMovie or pictures and videos your Apple device has automatically compiled for you.
You can also cast audio from your iTunes and Apple Music. AirPlay 2 also allows you to cast audio into different rooms or devices.
Spotify teased its collaboration with Apple's AirPlay 2 back in August 2021. While it's in the works, there is still no confirmation from either industry giant as of January 2022.
Here are a couple of standard requirements your devices must meet before utilizing AirPlay.
Both smart devices must be connected to the same Wi-Fi.
Both devices must be compatible with one another.
Each device's software must be updated.
When both devices meet these requirements, you can go to the platform of your choice, choose what you wish to cast, and your mobile device may prompt a window (pictured below):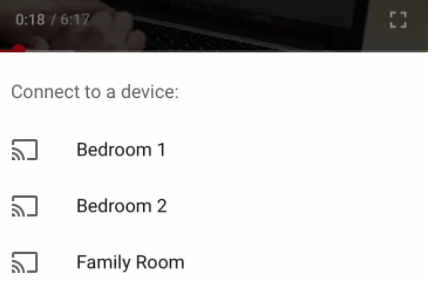 Here, you will find different options for AirPlay-compatible devices.
You can choose one for videos or multiple audio devices with AirPlay 2.
Depending on your operating software, you might have AirPlay 1 or 2.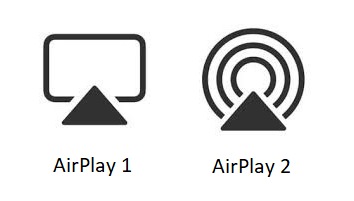 AirPlay 1 is rectangular with an arrow pointing up at the base of the shape.
AirPlay 2 also has an arrow pointing up but at the base of multiple layers of circles instead of a singular rectangle.
If this window isn't prompted, you can click the AirPlay button that may be on the top right corner (pictured below) of your device: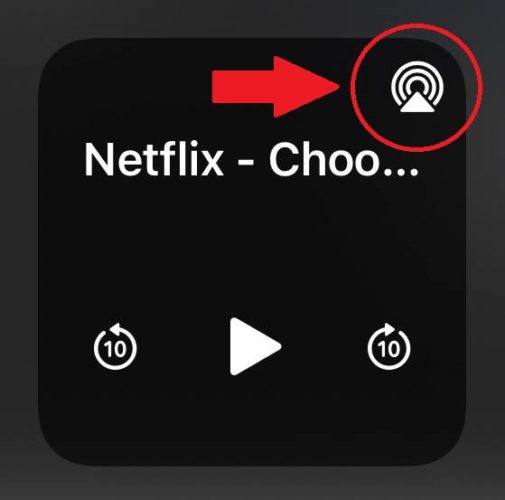 For photos, videos, and other audiovisual data stored on your phone, you can click AirPlay here:
Step 1:
Press the icon below.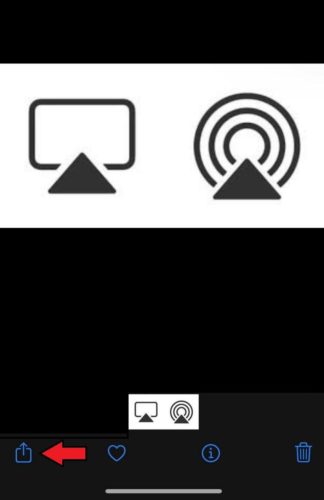 The square shape has an arrow pointing up in the centre facing upward.
After pressing it, another window should pull up.
It will contain various options for sharing, editing, and saving.
Step 2:
After the window is prompted, you will see different options.
Seventh in line is your option for AirPlay.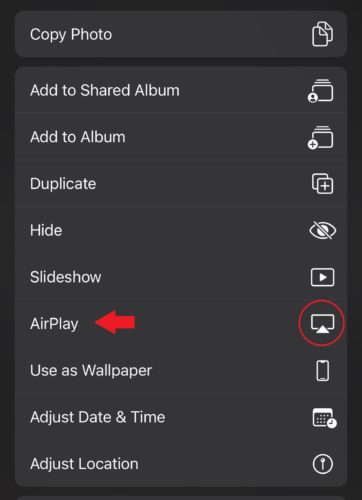 Upon clicking this option, one of two windows will open depending on availability.
One window will tell you:
AirPlay is unavailable.
No TVs with AirPlay were found nearby.
If there are available options, your mobile device will prompt a list of your options.
While these work on smart TVs, including some Sceptre devices.
You can follow the steps below to stream on your Sceptre TV from renowned streaming platforms such as Netflix, Hulu, and the likes.
How to AirPlay from Streaming Platforms on Sceptre TVs?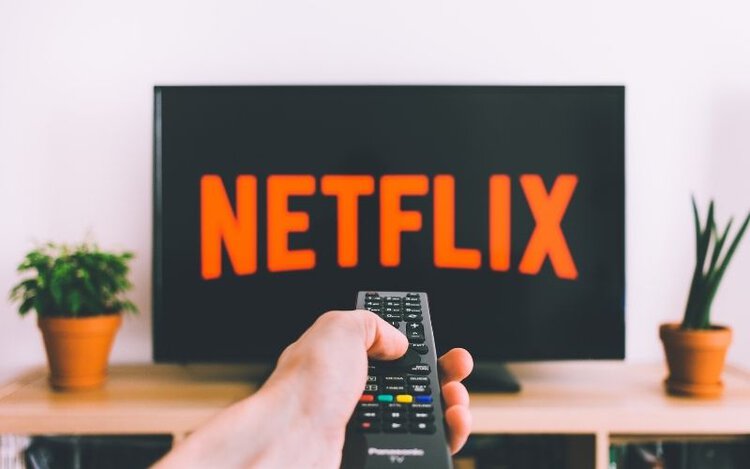 There are several ways you can stream on your Sceptre TV . It's important to remember that Sceptre already has built-in features like these streaming platforms:
Netflix
Hulu
Disney+
Showtime
YouTubeTV
Starz
FX Now
CNN Go
If, for whatever reason, you can't access them through the built-in Android software on your Sceptre device, you can AirPlay from your Apple device instead.
Here's how you can do that.
AirPlay Through Roku on Sceptre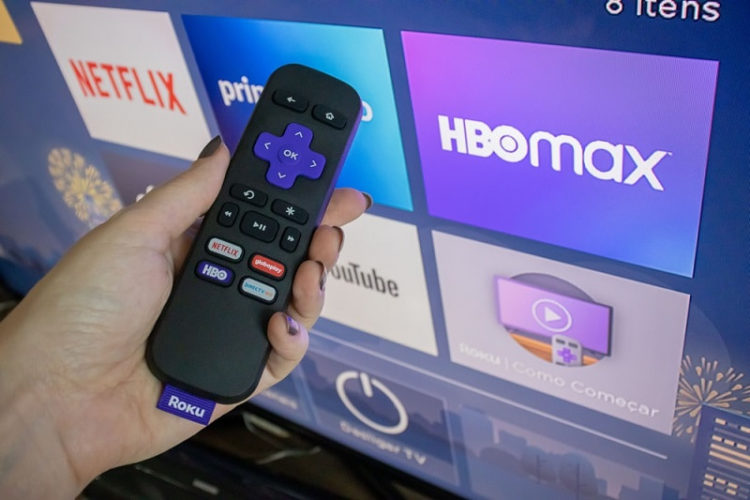 Roku recently updated its software to expand its compatibilities. In one of its most recent updates, AirPlay is now a viable option.
This technique will work with most Roku devices, including the Roku Stick and the Roku Streaming Stick+ .
Before you proceed, ensure your device is up to date.
Click Home > Scroll to Settings > Click System > Scroll to Systems Update > Click Check Now > See if your system is current
If everything is up to date, you can proceed below.
Set Up Roku on Sceptre for AirPlay
Step 1: Click 'Home'
This should lead you back to the Home Screen.
Step 2: Scroll down to 'Settings'
This should bring you to the Settings Menu.
Step 3: Scroll down to 'Apple AirPlay and HomeKit'
Click on that option to prompt your AirPlay Options.
Step 4: Toggle 'AirPlay On/Off'
Switch your Apple AirPlay ON, and below you will find Require Code.
You can opt to require codes with every connection, only for first-time connections, or use a password instead.
Step 5: Swipe down on the upper right corner of your iPhone
Here you will prompt your phone's dropdown menu.
Step 6: Click on 'Screen Mirroring' on the middle left side
This will prompt another window with your available options. You can click the Roku option to link your iPhone or iPad to your Sceptre TV.
Step 6.a: You may be asked for an AirPlay Code. Input your code for verification.
You are all set!
If you don't have a Roku device, here's an option for you.
AirPlay Using an Application on Sceptre
You can use this technique without the help of audiovisual cables and other third-party devices.
Based on our research, you can download other options, but Apowermirror is the most reliable option for AirPlay on Sceptre TVs.
Set Up Apowermirror on Sceptre for AirPlay
Step 1: Ensure your software is 'up to date'
You may follow the quick step-by-step above.
Step 2: Click on the 'Search Icon'
Type Apowermirror on the search bar.
Step 3: Click on the 'Apowermirror app'
You will see it under Apps & Games. It should look like this: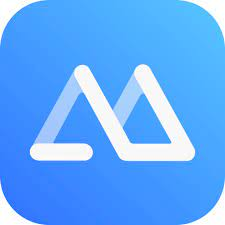 Step 4: Click 'Download'
If your software isn't up to date, it will state that it is incompatible with your device. You can update your TV's software and try downloading again.
Step 5: Click 'Open'
Here, allow Apowermirror permission to access your phone's media files.
Step 6: Click on 'Phone Mirroring'
Open the camera of your iPhone and hover it on top of the QR Code displayed on your Sceptre TV. Click on the Push Notification Banner on top that reads Website QR Code to open apowersoft.com.
Your device will be redirected to the App Store to download the app for your device.
Step 7: Download the 'Apowermirror' mobile app
After it downloads, follow the instructions on your mobile app to proceed.
Step 8: Swipe down on your iPhone's 'Dropdown Menu'
Once your handheld Apple device and TV are in sync, you can click on Screen Mirror on your dropdown menu.
Choose the Apowersoft option to start AirPlay functions.
While this is free, you can opt for the next option below.
Set Up Apple TV on Sceptre for AirPlay
Now, this is the most expensive option out of the three.
It's more expensive than Roku and certainly more expensive than the free Apowermirror app. However, it is the easiest option out of all three.
There is minimal setup, and you will only have to set it up once. Every time after the initial linking will no longer require as many pre-requisites.
Step 1: Plug your Apple TV or Apple TV 4K into your Sceptre TV
You will need a suitable HDMI cable for 4K, as it isn't included in Apple TV packages.
Step 2: Sign in to iCloud using your 'Apple ID'
Turn on the two-factor authenticator for Apple ID for better security.
Step 3: Scroll to find 'iCloud Settings'
Toggle iCloud Keychain to ON.
Step 4: Turn on Apple TV's 'Bluetooth'
Here you will be able to connect to your Wi-Fi. Apple TV doesn't allow linking devices connected to a public network.
Step 5: 'Set up' your Apple TV
Here you will input your preferences, such as Language.
After completing the setup, you will be directed to your Home Screen to find its built-in applications.
Step 6: Go to 'Settings'
When its menu pops up, scroll to AirPlay and HomeKit.
Step 7: Toggle AirPlay to 'ON'
You will have more options you can tinker with, such as Allow Access and Password Requirements. You can change it up however you please and name your Apple TV.
Step 8: Connect your 'Apple Device'
Any device must be connected to the same network or signed in to the same Apple ID.
You can proceed with selecting Screen Mirror on your mobile device's dropdown menu to choose the Apple TV and initiate AirPlay.
FAQ
While the steps above are tried and tested, they are not immune to issues. Whether they are matters of incompatibility or malfunction, there is no flawless technique.
Here's one issue commonly queried by users.
How Do I Know if My Sceptre TV is AirPlay Compatible?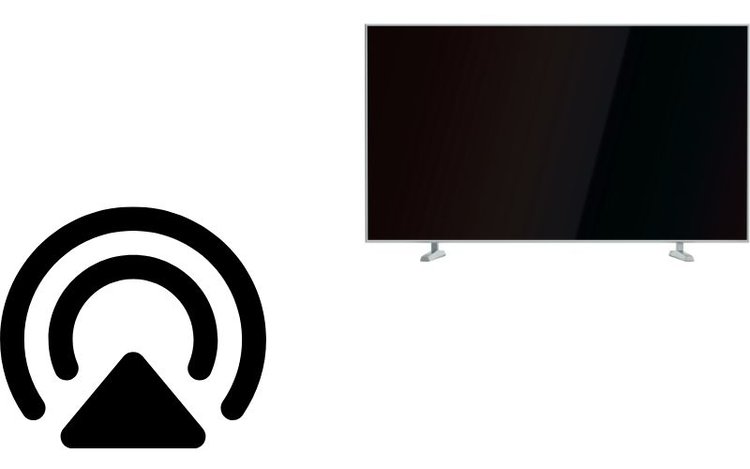 Like most smart TVs, nearly all Sceptre TVs are AirPlay compatible.
You can cast from different devices, but to AirPlay from an Apple device, you should utilize one of the three techniques mentioned above.
You can check your Sceptre TV's Android OS to see if it is updated. If it's not running on AirPlay-compatible software, it might not support the function.
Luckily, you can easily update your software.
Suppose your Sceptre TV isn't 4K. In that case, it won't be compatible with 4K HDMI cables, Apple TV 4K, and other devices that run 4K resolution.
While nearly all Sceptre displays are capable of screen mirroring, double-check specifications to see compatibilities between devices.
Final Words
We hope this helped you understand your Sceptre TV and how you can use its AirPlay functions.
Remember, there are other ways you can AirPlay on your Sceptre TV. Still, the methods we have included in this article are some of the most effective.
It would be best if you also kept all your devices up to date to avoid any issues with compatibility. Also, use all verification options to secure the link between your gadgets.
If you would rather see a video of the steps above, you can watch this comprehensive guide:
3 Ways to Use Apple AirPlay with a SCEPTRE TV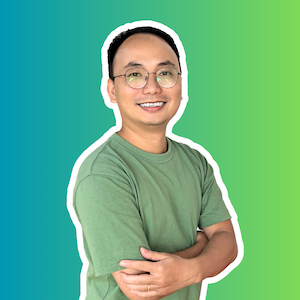 Vance is a dad, former software engineer, and tech lover. Knowing how a computer works becomes handy when he builds Pointer Clicker. His quest is to make tech more accessible for non-techie users. When not working with his team, you can find him caring for his son and gaming.