A big part of the appeal of portable laser projectors is that they can be used anywhere, but can they be used anytime? We all know that projectors work best in dark rooms, but can they also work in daylight?
Before you plan on packing your laser projector for a picnic, you want to make sure that your projector is bright enough to be seen in broad daylight.
If you're in the market for a laser projector suitable for daylight use, we'll tell you exactly what to look for, as well as how you can make your projector brighter.
How many Lumens does your projector need to be visible in daylight? Are there certain projectors that work best for daylight use?
Keep reading to find out!
How Many Lumens Does a Projector Need for Daylight?
A projector needs at least 2500 Lumens to be seen in daylight.
How bright a projector's image is will determine if you are able to see it during daylight. The brightest time of the day is around 120,000 Lumens bright, which can wash out your projector screen, making it difficult to see.
For best visibility, use a projector with at least 2,500 Lumens of brightness, though the brighter the better.
The great thing about laser projectors is that they're usually much brighter than your standard lamp projector, so it should be easier to find one with a high Lumen count.
Can Laser Projectors Be Used in Daylight?
Yes, laser projectors can be used in daylight.
Laser projectors can be used in daylight as long as they are at least 2500 Lumens bright.
Most laser projectors usually have at least 2,000 Lumens of brightness, but some can have up to 20,000 Lumens! This means you'll definitely be able to sunbathe and see the screen at the same time.
While other types of projectors are at risk of quickly overheating when placed in direct sunlight, laser projectors don't need to heat up a lamp unit and usually maintain a lower temperature.
Since laser projectors create less heat, it's unlikely that the fan unit would overheat on a hot day.
Keep in mind that your laser projector will not be as bright as it is when used in a dark environment. You can also expect to see lower contrast levels and duller colors since these features require a high level of brightness to be clearly visible.
In short, using a laser projector in daylight is possible, just don't expect the bright colors and crisp lines that your unit usually delivers.
Is There a Projector That Will Work in Daylight?
Yes, there are several projectors that work in daylight.
Although most projectors with more than 2500 lumens should work well in daylight, we have a few favorites. These projectors are bright enough to be seen outside while still maintaining decent picture quality.
1. Optoma GT1090HDR Projector
Last update on 2023-05-31 / Affiliate links / Images from Amazon Product Advertising API.
The Optoma GT1090HDR projector has an incredible brightness of 4,200 Lumens, which is more than enough to be visible in broad daylight.
It also has HDR10, so you can still enjoy your video game's graphics even when playing outdoors. The projector automatically switches to HDR whenever it detects an HDR-compatible image, so you don't have to worry about switching modes yourself.
This projector also functions as a short-throw unit, which can make it appear brighter since the projector light is placed closer to the screen.
Optoma GT1090HDR Projector Review
Bright, HDR10 compatible, and short-throw? What can't this projector do?
2. NEBULA Cosmos Laser 4K Projector
Last update on 2023-05-31 / Affiliate links / Images from Amazon Product Advertising API.
This projector is 2400 Lumens bright, so you can enjoy your favorite films even on the sunniest of days.
It also supports Bluetooth so you don't have to fuss with cables.
Its 10 Watt speaker is also loud enough for a small gathering, though you can connect an external Bluetooth speaker if needed.
Finally, the Nebula Cosmos Laser 4K projector is a smart projector, so you can watch all your favorite streaming platforms straight from the unit's internal operating system.
This projector truly covers all the bases!
3. BenQ TK800M 4K UHD Home Theater Projector
Sale
Last update on 2023-05-31 / Affiliate links / Images from Amazon Product Advertising API.
This stunning 4K projector is specifically designed to deliver a bright picture in ambient lighting. Its handy remote means you won't have to get out of your seat every time you want to adjust the settings.
This projector is 3000 Lumens bright, so you know you'll have the brightest and clearest picture possible.
It also has a low input lag, so it's perfect for playing video games from dawn to dusk. The high-color contrast also makes it ideal for watching sports games without experiencing ghosting or color blur.
From superb gameplay to incredible picture quality, this projector has it all!
How Can I Make My Projector Look Brighter in Daylight?
Follow our tips to make your projector look brighter in daylight.
If your projector appears dim in daylight, don't worry! Follow our suggestions to make your projector look brighter in no time!
Invest in an ALR Screen
Laser Projection & ALR Screen Technology
ALR, or ambient light reflecting, screens are designed to only reflect light from a specific direction.
This means that instead of reflecting the sunlight coming in from your window, the screen will only reflect the light from your projector. These anti-glare properties result in a brighter and clearer picture.
These screens are specifically made to be used during daylight and their rise in popularity means they're more accessible to the average consumer.
To learn more about ALR screens, what they are, and how they work, check out our article: What Is ALR Projector Screen?
Don't Project in Direct Sunlight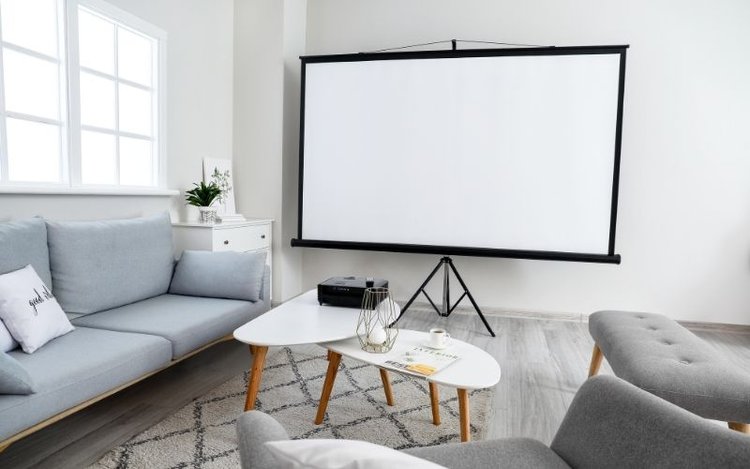 Even the brightest projectors can't compete with the sun's rays.
If you're projecting outside, avoid setting up the projector in direct sunlight, as it will wash out the image.
Instead, find a shady area or wait until it's not as bright.
Turn Off Eco Mode
Switching the projector to eco mode is a great way to conserve battery and lamp life, but it also makes the projector dimmer.
For best results, make sure your projector's brightness settings are turned all the way up and that eco mode is turned off.
If you have a portable unit, this may make your projector run out of battery more quickly, so it's up to you to decide if you plan on watching for a long time or a bright time.
Wrapping Things Up
Laser projectors can be used in daylight, but they will be less bright and appear to have a lower image resolution.
To achieve the best results, consider purchasing a bright projector, using an ALR screen, projecting in the shade, and turning off eco mode.
What's your experience using laser projectors in daylight? Let us know in the comments below!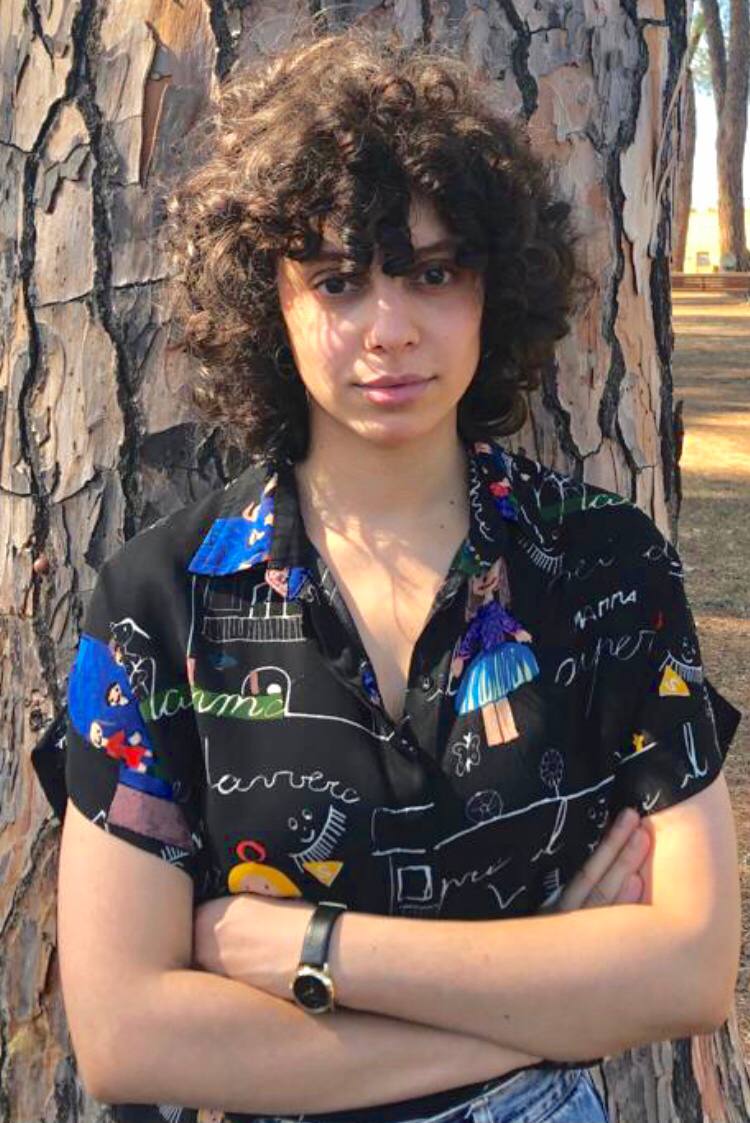 Yesenia Achlim is a technical copywriter and editor with a focus on AV equipment. She aims to break down complicated topics and make technology accessible, no matter your technical expertise. When she's not teaching you how to replace a projector lamp, you can find her reading and baking.